April Monthly Member Dinner
Geyserville Oriental Community Hall ~ 1000 Hwy 128
Tuesday, April 11, 2017

April 11th Chamber Members' Dinner will Benefit Geyserville Elementary Parents Club & DELAC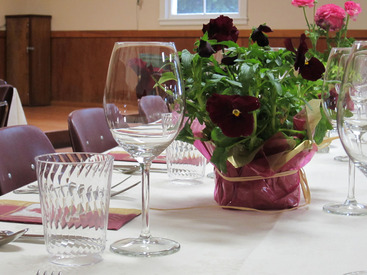 $26.00 per Person
Tickets go on sale the 25th of each month.
Please reserve your spot soon*.

Social Gathering: 6:15 to 7:00 pm
Dinner 7:15 pm
Members are welcome to join us just for the Social gathering before dinner without staying to dine
Cooking This Month's Dinner:
Geyserville Elementary Parents Club
and DELAC
MENU
Southwestern Salad
Pork Chile Verde
with Tortillas
Rice & Beans
Mexican Chocolate Cake
Featuring Wines from
Preston Farm & Winery
at dinner
We encourage you to bring your own wine glass.
This Month's Speaker
Keith Woods,
CEO of North Coast Builders Exchange
*No reservations will be held without payment. All refundable cancellations must be made 72 hours in advance. Those on the waiting list get preference for next month's dinner meeting.

More Geyserville Community News & Announcements
Biscuits & Gravy Breakfast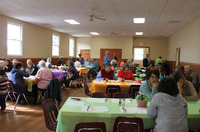 There is still time to get your advance tickets and save $1 on each for the OCH Biscuits & Gravy Breakfast. Tickets will also be available at the door on the day of the event. Don't miss it!
Sunday, April 2nd
8am to 11am
$10 Adults
$5 Kids (12 & Under)
$1 off if purchased in advance
Breakfast includes Biscuits with Sausage Gravy, Scrambled Eggs, Fruit Salad, Coffee and Orange Juice. Adult Beverages (Bloody Mary's, Mimosas, Gin Fizzes) available for a slight additional charge. Silent Auction.
This fundraiser helps the Oriental Community Hall group maintain our community meeting place. The hall is the home of the Geyserville Grange, Geyserville Kiwanis, Geyserville Chamber of Commerce, and many private functions. Funds raised also go to a scholarship for a graduating senior in Geyserville and for building improvements.
orientalcommunityhall@gmail.com
707-857-3636
Geyserville Town Meeting is Tuesday, April 4th!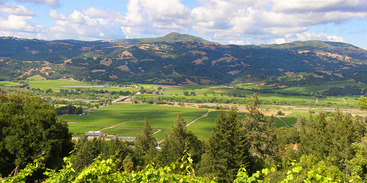 Photo courtesy of Rick Tang Photography
The Geyserville Town Meeting will be held:
Tuesday, April 4th
at New Tech Academy
(Geyserville Ed Park)
Registration 6:45 pm
Meeting 7:00 pm
Representatives from the Geyserville Fire Protection District, the Sonoma County Sheriff's Department, Geyserville Unified School District, California American Water, and 4th District Supervisor, James Gore will be at the meeting.
There are 5 board seats up for election, and each board member serves a 2 year term. Write-in candidates may be nominated at the meeting. You must be present to vote.
2017 Board Candidates so far are Ted Elliott (incumbent), David Luebkeman (incumbent), Dan Dragos (incumbent), Kevin Thompson (incumbent), and Michael Yosowitz (incumbent).
Geyserville Chamber Business Development Group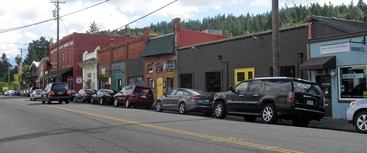 The new Geyserville Chamber of Commerce Business Development Group had their first meeting on Wednesday, March 22nd at Odd Fellows Hall, with representatives from over 30 local businesses attending.
If you missed out on this great opportunity for your business to be involved in improving your business and solving problems in our community, it's not too late. Please contact chairperson, Dallas Saunders, at geyservillebiz@yahoo.com for more info and advance notice of their next meeting.
Geyserville's May Day Celebration is Coming--SAVE THE DATE!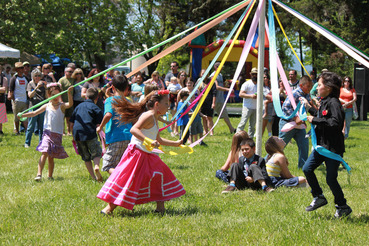 May Day is Coming! This is a favorite local event that benefits Geyserville Schools and local non-profits. Don't miss the May Pole Dance, Kiwanis Rib-Cook Off, bouncy house, rock climbing wall, historical displays, egg toss, Ballet Folklorico performances, live music and all the great family-friendly activities on this fun-filled Sunday afternoon event.
Sunday, May 7th
Hoffman Grove Picnic Grounds
If you would like to help the chamber with set-up, tear-down, clean-up, organization, promotion, or sponsoring the bounce house or rock climbing wall, please contact the chamber at moreinfo@geyservillecc.com.
2 WAYS TO BUY YOUR DINNER TICKETS
Mail your check to:
Geyserville Chamber of Commerce
Attn: Dinner Reservations
P O Box 276
Geyserville, CA 95441
OR
Buy online at:
www.geyservillecc.com

This Month's Speaker will be KEITH WOODS North Coast Builders Exchange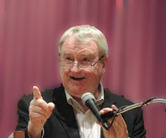 Keith Woods will talk about "The Future of Sonoma County as Seen Trhough the Eyes of a Man Who Knows". The North Coast Builders Exchange is a member operated, not-for-profit association serving the Construction Industry in the California North Coast area--primarily Sonoma, Lake, Mendocino, and Napa Counties. The NCBE provides scholarships for students, financial support for non-profit organizations, and promotes career opportunities in construction for young people in our area. They serve over 1,100 member firms from their office in Santa Rosa.
North Coast Builders Exchange online
This Month's Featured Wines are from PRESTON FARM & WINERY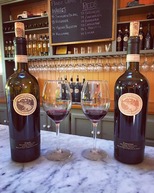 For this month's dinner our wine steward, Erik Overholt, has arranged to feature red and white wines from Preston Farm & Winery on the dinner table. Please enjoy responsibly.
Healdsburg Museum Exhibit Thru May 28th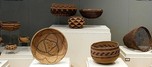 The Healdsburg Museum's current exhibit "Treasures from the Healdsburg Museum Collection" will run through May 28th. The museum is always free and open Wednesday through Sunday from 11am to 4pm.
They need new members and donors to help sustain the service they offer to the community, so don't hesitate to contact them for more info.
707-431-3325
info@healdsburgmuseum.org
Free Bookmobile in Geyserville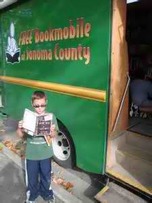 The free bookmobile of Sonoma County will be in Geyserville once again:
Tuesday,
March 28th
from 5 to 6:30pm
On Geyserville Avenue across from the Park & Ride Visitors Lot
Help them promote reading and literacy by taking advantage of their free books or finding out more about how you can help.
OLIVER TOUR SOLD OUT!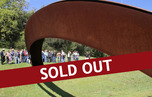 This year's Oliver Ranch Tour is currently SOLD OUT! Thank your for your support. If you would like to added to the waiting list, in case of cancellations, please contact Victoria Heiges at heiges123@yahoo.com or leave a message at 415-608-6160.
THANK YOU TO OUR CORPORATE GCC SPONSORS:
A Plus Locksmith
Big John's Market
California American
Water
Calpine Corporation
Four Seasons
Vineyard
Management
Francis Ford
Coppola Winery
Garzini Welding
Gehrett & Zunino
Builders
Geyserville Inn &
Geyserville Grille
Golden Key Wealth
Management
North County
Properties
River Rock Casino
Silver Oak Cellars
Syar Industries, Inc.
The Ranch Sonoma
W.C. Sanderson
Ford