Events, News, & Announcements

Summertime Business After Hours at J. Rickards Winery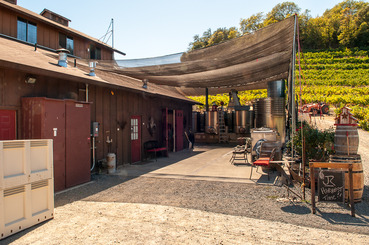 We welcome you to venture a few miles north of Geyserville to see the new additions to the J. Rickards Winery property and sample some of their Darn Fine Barn Wine?

Proprietor, Jim Rickards, will be on hand to show you around our 1808 Old Vine Block and give you a peek into our newly constructed Wine Cave. Tasty small bites will be served alongside our delectable wines. Come discover or re-rediscover our unique property and Jim's sustainable, historically-conscious approach to growing high quality Alexander Valley grapes.
Business After Hours at
J. Rickards Winery
24505 Chianti Road
Wednesday, July 20th
5:30pm to 7:30pm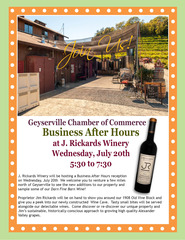 J. Rickards Winery Jug July Event
The winery will also be hosting their Jug July event. Get your wine straight from the source. The winery will be filling jugs of Zinfandel directly from the barrel for you to take home and enjoy. They are playing tribute to how the old-timers sold their wine in this area, and giving you a chance to try the new vintage of Zin! Hamburger Ranch will be roasting a pig and they'll have live music, too! Full plates available for $15. They request an RSVP if you are planning to attend. Contact Lynn at the email below to RSVP or get more info.
Saturday, July 16th
11am to 4pm
24505 Chianti Road
RSVP to lynn@jrwinery.com

Congratulations to Bob Fraser of Redwood Moving & Storage
Modini Mayacamas Preserve at Pine Flat
Vote for Geyserville "Best of Sonoma County"
What to Do This Summer?
Save the Date for the Geyserville Inn & Grille Beer, Wine & Spirits Fest in October!
Ironman/VinemanEvent Will Cause Traffic Delays
This year's Vineman Ironman 70.3 Competition will take place next
Sunday, July 10th.
There will be an addtional
Vineman Triathalon
race on
July 30th.
The event will cause traffic delays in the communities of Geyserville, Healdsburg, Windsor, Santa Rosa, and Guerneville. You may have received a mailing with details and times for delays in your area. The bicycle portion of the event will effect Geyserville and Healdsburg between 6:30am and 2:00pm. If you did not receive the mailing, you can find more details on their website:
Shop Local & Save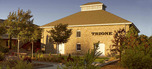 Trione Winery is encouraging everyone to SHOP LOCAL! If you make a purchase of a meal or any other item in Geyserville, you can bring your receipt to Trione for a 10% discount off your purchases in their tasting room. Win Win!
Bookmobile in Geyserville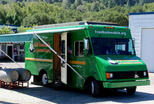 The free Bookmobile of Sonoma County will again be in Geyserville.
Tuesday, July 19
Across from the Visitors Plaza/Park & Ride Lot
on Geyserville Avenue
5:00 to 6:30 pm
Come pick out a summer read to take home or take on vacation. Books are free!
Tour the Geysers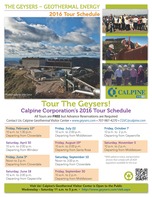 Calpine has released their schedule of Geysers tours for 2016! There are several dates leaving from Geyserville, as well as some leaving from Cloverdale, Windsor, and Middletown. Please note the June 18th tour leaving from Geyserville has been cancelled. Check out the link below for additional details, dates, and locations.
Save the Date!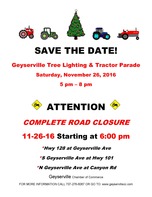 This year's Geyserville Tree Lighting & Tractor Parade will be Saturday, November 26, from 5 to 8pm. ATTENTION: This
year's parade will include a COMPLETE ROAD CLOSURE starting at 6:00pm for the safety of all participants and spectators. For more info call 707-276-6067 or go to the chamber website:
Calendar of Upcoming Events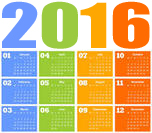 July--Modini Mayacamas Preserve, join them for various events throughout July
July 10
--
Ironman Vineman 70.3 will effect county roads
6:30am to 2:00pm
July 18
--
Jug July at J.Rickards Winery
, 11:00 to 4:00
July 19
--
FREE Bookmobile
, 5:00 pm to 6:30 pm on Geyserville Avenue across from the Park & Ride lot
July 20
--
Geyserville Chamber Business After Hours
, 5:30 to 7:30 pm at J.Rickards Winery
July 20--Best of Sonoma Press Democrat voting deadline
July 30
--
Ironman Vineman Triathalon will effect county roads from
6:30am to 2:00pm
October 8--Beer Fest at Geyserville Grille
THANKS TO OUR CORPORATE GCC SPONSORS:
A Plus Locksmith
Big John's Market
Four Seasons Vineyard
Management
Francis Ford
Coppola Winery
Garzini Welding
Gehrett & Zunino
Builders
Geyserville Inn &
Geyserville Grille
Golden Key Wealth
Management
North County
Properties
River Rock Casino
Silver Oak Cellars
Syar Industries, Inc.
W.C. Sanderson
Ford