November Events, News & Announcements

November 8th Members Dinner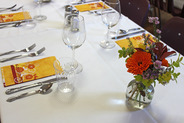 There are still plenty of reservations remaining for our November 8th Members dinner. We need to fill the hall and show our support. Won't you invite your friends!
The dinner is one of our chamber members' favorites (see menu below). The dinner will be cooked and served by the Geyserville Educational Foundation, and supervised by Kathy Zunino, with wines from Peterson Winery, and the speaker will be Fred Peterson.
November 8th at
Oriental Community Hall
6:15 pm Social ~ 7:15 pm Dinner
Reservations Available October 25th
Dinner hosted by
Geyserville Educational Foundation
MENU
Mixed Green Salad
Herb Roasted Loin of Pork
with Pan Gravy
Dressing with Italian Sausage and Apples
Baked Butternut Squash with Brown Sugar Butter Glaze
Pumpkin Pie Cake
As always, bread/rolls, butter, and coffee will be served
Featuring Wines from
Peterson Winery
at dinner
This month's speaker is
Fred Peterson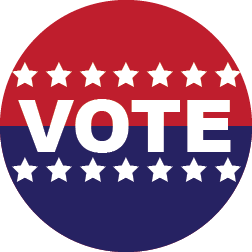 DON'T FORGET TO VOTE ON NOVEMBER 8TH

More Geyserville Community News & Announcements
Francis Ford Coppola's New Restaurant Now Hiring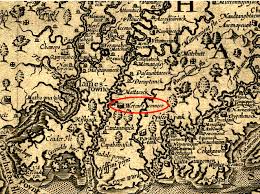 Mr. Coppola's newest restaurant venture, Werowcomoco (pronounced Wero-wo-como-ko) will open at the Virigina Dare Winery in Geyserville on Chianti Road. They are looking for the following positions to round out their hospitality team staff:
Cook, Grill Cook, Dishwasher, and Service Attendant
They offer competitive salary, medical insurance, life insurance, 401k, and other great benefits.
Volunteers Needed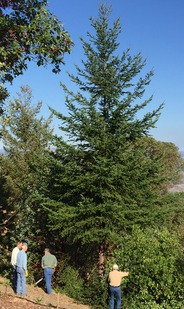 We need help to cut down and install our tree in the Visitor's Plaza for the Tree Lighting & Tractor Parade event.
There is also a need for someone to lead carol singing on the night of the event.

If you can help with either of these needs, please contact Bridgett at North County Properties for details:
857-1728 or
ncp.bridgett@gmail.com
Geyserville Tree Lighting & Lighted Tractor Parade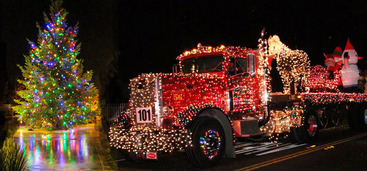 We want your entry in the parade!
For more information on Parade Entries, please contact Bridgett Petersen at
ncp.bridgett@gmail.com
or print the entry form below.
There will be a COMPLETE ROAD CLOSURE for this year's Tree Lighting and Tractor Parade event. We want all Geyserville residents, businesses, and visitors to be aware of this well in advance.
Geyserville Tree Lighting & Tractor Parade
Saturday, November 26th
5 to 9pm
Click the images above for a printable pdf of the flyers and entry form.
Please mark this event on your calendar or in your phone. You won't want to miss it. More details will be available on the Chamber website calendar of events
HERE
or click the images above to print the flyers.
Calendar of Events

Trentadue Winery Wine Cruise & Tuscany Wine Tour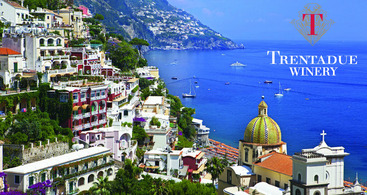 Trentadue Winery is hosting a Wine Cruise on Silversea's Silver Spirit, from April 22 to May 6, 2017. On Board activities include a welcome party, tastings, a 4-course winemakers dinner, plus plenty of Trentadue Wines.
They have just a few spots left for this cruise, and are inviting interested Geyserville Chamber members to join them on this trip of a lifetime.
The trip will begin with a 4-day Tuscany wine tour including a walking tour of Lucca, Italy, where the Trentadue family has its roots, as well as stops at several famed Italian wineries. The 10-day cruise will include stops at Civitavecchia, Sicily, the Sardinian coast, Corsica, Livorno, Sorrento, Malta, and Portofino, as well as several other ports of call.
For more information, or to check pricing and reservation information, please use the link below or contact sue@trentadue.com.
Trentadue Wine Cruise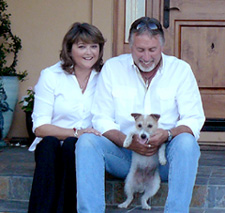 Alexander Valley Ladies Aid Christmas Bazaar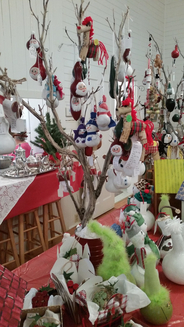 Come have fun this year with the ladies of the Alexander Valley Ladies Aid Society. Cookies! Jams! Ornaments! White Elephant items! Join them for their popular annual Christmas Bazaar.
Children are welcome, and there is a special children's table featuring items just for them!
December 3rd
10 am to 2 pm
Alexander Valley Community Church
This local fundraiser is held in the historic Alexander Valley Community Church (6650 Hwy 128) You will find a variety of delicious home-made goodies, live and dried wreaths, ornaments, fleece blankets, painted gourds, kitchen towels, aprons, hand-painted goods, and much, much more! There are also several tables of vintage finds. You should be able to find something special for everyone on your holiday shopping lists.
They also hold a raffle, with tickets available at the door. You could win one of the themed gift baskets: JimTown Store goodies, Alexander Valley, Pamper Me basket, Harvest Basket, Kitchen Goodies basket, Critter Comfort, and a Kid's Special basket.
Proceeds of this sale are used to fund scholarships for local graduating high school seniors, the Alexander Valley School library, community charities, and to aid in maintenance of the church. Visit their website for more info:
Bookmobile in Geyserville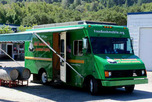 The bookmobile will again be in Geyserville on:
Tuesday, November 29th
5:00 to 6:30pm
Geyserville Avenue
across from the Park & Ride Visitors Lot. Check out their great selection of free books each month.
Your Info Here?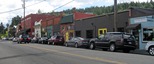 If you are a member or local non-profit, we would like info on your upcoming events for our newsletter.
For consideration, please send your info (Event name, date and time, cost, and contact information, along with a promotional photo or flyer as artwork). Submissions must reach us by the 1st or 20th (prior to your event date) for publication on the 5th and the 25th.
Send to:
moreinfo@geyservillecc.com
Healdsburg Chorus Christmas Concert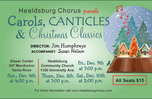 The Healdsburg Chorus will present their annual holiday Christmas Music concerts with several dates in December:
Sunday, Dec. 4th, 4pm at the Glaser Center
Thursday, Dec 8th, 7pm
Friday, Dec. 9th, 7pm
Saturday, Dec. 10th, 2pm
at the Healdsburg Community Church
Won't you support this great community chorus. For more info, go to their website:
Bryan Tedrick Lord Snort Sculpture on Display in Geyserville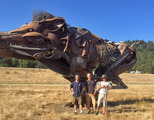 There is a new Bryan Tedrick sculpture in town! Like his Coyote sculpture that now resides at Wilson Winery in Dry Creek,
Lord Snort
was created for Burning Man, and now graces
the sculpture park at the south end of Geyserville as part of the 101 Sculpture Trail.
(Bryan is pictured in the center above and below).
What will Bryan cook up next for Geyserville?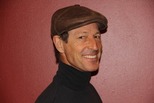 For more information on the Sculpture Trail or Bryan Tedrick and his sculptures check out the links listed below. You can also contact
Victoria Heiges at heiges123@yahoo.com or call her at 415-608-6169.
Upcoming Events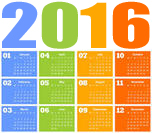 November--School Days Now and Then at the Healdsburg Museum through November 13th
November 8th
--
Election Day, don't forget to vote!
November 8th
--
Geyserville Chamber Monthly Members Dinner, 6:15 to 9:00pm
November 29th-
-
Free Bookmobile
will be in Geyserville, 5:00 to 6:30pm across from the Park & Ride lot
November 26th
--
Geyserville Tree Lighting & Tractor Parade,
5pm
December 3rd
--
Alexander Valley Ladies Aid Christmas Bazaar,
10am-2pm
December 4th & 8th thru the 10th
--
Healdsburg Community Chorus Concerts,
times and locations vary
April 22nd to May 6th-
-
Trentadue Tuscany Tour & Wine Cruise
THANKS TO OUR CORPORATE GCC SPONSORS:
A Plus Locksmith
Big John's Market
Calpine Corporation
Four Seasons
Vineyard
Management
Francis Coppola
Winery
Garzini Welding
Gehrett & Zunino
Builders
Geyserville Inn &
Geyserville Grille
Golden Key Wealth
Management
North County
Properties
River Rock Casino
Silver Oak Cellars
Syar Industries, Inc.
The Ranch - Sonoma
W.C. Sanderson
Ford