October Monthly Member Dinner
Geyserville Oriental Community Hall ~ 1000 Hwy 128
Tuesday, October 13, 2015

OCTOBER MONTHLY MEMBER DINNER
$26.00 per Person
Tickets go on sale the 25th of each month and usually sell out quickly, so please reserve your spot soon*.
Social Hour: 6:30 to 7:00 pm
Dinner: 7:15 pm
Members are welcome to join us just for the Social Gathering before dinner without staying to dine
Cooking This Month's Dinner:
Geyserville Kiwanis Club
MENU
Mixed Green Salad
BBQ Tri-Tip
Herb Roasted Red Potatoes
Baby Carrots with Tarragon Butter
Chocolate Cake
As always, bread/rolls, butter ,and coffee will be served.
Dinner will Feature Wines from
Toad Hollow

We encourage you to bring your own wine glass, or you can purchase one of the Geyserville Chamber's new tote bags with 2 logo glasses for $15.
This Month's Speaker
Kathryn Hecht,
Alexander Valley Film Society
*No reservations will be held without payment. All refundable cancellations must be made 72 hours in advance. Those on the waiting list get preference for
next month's dinner meeting.

More Geyserville Community News & Announcements
The Geyserville Chamber Board Welcomes All of Our New Members
These businesses and individuals are all new members since October 2014. We hope you've had a chance to meet them. You can find out more about all of our business members by checking out the Directory on our website at www.geyservillecc.com.
AJ's Market
Alexander Valley Film Society
Alexander Valley Wine Country Inn
Breathless Wines
Jim & Cindy Brenton
Café Lucia
Tom & Emmy Cleland
de Lorimier Winery
Farmyard Feed
William Green
M. M. Miller Construction
Fiona Ma, State Board of Equalization
Petersen Land Management
Shoot Blue Productions
Stitched Handmade Boutique
Michael A. Villa, Attorney
Barbara Wiseman
Zialena Winery
To Become a New Member
Alexander Valley Wine Country Inn Open House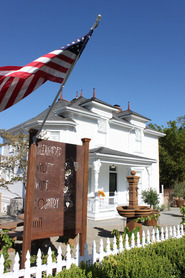 You're invited to an Open House for one of our newest members. The Alexander Valley Wine Country Inn is in the former Hope-Bosworth house on the corner of Geyserville Avenue and Merrill Street. They are inviting everyone to come see what they've done
with place. So don't miss your chance to welcome them to Geyserville and
the Chamber.
Alexander Valley Wine Country Inn
21238 Geyserville Avenue
Tuesday September 29th
4:00 pm to 7:00 pm
Everyone is welcome, so come and say "hi"!
Fall Colors & Tractor Parade Co-op Advertising Opportunity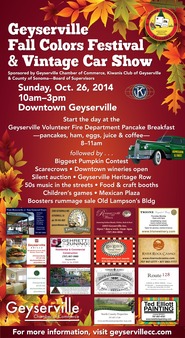 With both Fall Colors and the Tree Lighting and Tractor Parade events coming up soon, we have two opportunities for chamber members to advertise their businesses and promote these events. Pricing depends on the number of participants. Contact Sandy at 857-2825 if you are interested, or for more information.
A copy of last year's Fall Colors co-op ad is at right.
Fall Colors Festival & Vintage Car Show is October 25th!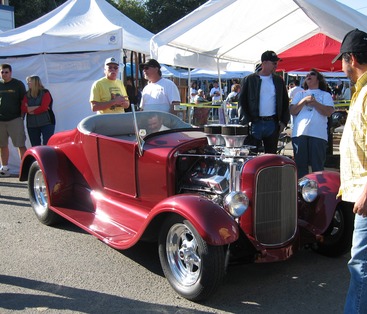 This great Geyserville event begins with a pancake breakfast at the fire station from 8 to 11, then continues with vintage cars lining the streets and craft vendors across from the visitor's plaza from 10 to 3.
Food and game booths, and a silent auction, benefit Geyserville schools. You can also fill some special needs for our schools by going to the Geyserville Educational Foundation website to check out
Sponsorship Opportunities
.
The Geyserville Kiwanis Club is now accepting
Car Show Applications
. Interested crafters can fill out a
Craft Vendor Application
. You can also pick up a copy of these applications at the Geyserville Visitor Center. (More links in column at right.)
Come. Enjoy. Participate.
See you there!
The Tractor Parade is Coming!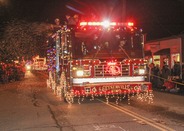 It's not too soon to start planning for the Geyserville Tree Lighting and Tractor Parade on Saturday, November 28th--right after Thanksgiving.
More event details and Parade Applications should be available soon on the Geyserville Chamber website on our Events Calendar. If you would like to donate a Tree for the Plaza, or for more information, contact Bridgett or Karen at ncproperties@comcast.net
2 WAYS TO BUY YOUR DINNER TICKETS
Mail your check to:
Geyserville Chamber of Commerce
P O Box 276
Geyserville, CA 95441
OR
Buy online at:
www.geyservillecc.com

OUR SPEAKER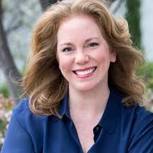 KATHRYN HECHT OF ALEXANDER VALLEY FILM SOCIETY
Kathryn will talk about For What It's Worth, a new movie filmed here in Geyserville over the summer. Kathryn is the Executive Director of the Alexander Valley Film Society. Prior to launching AVFS, Kathryn served as the Director of Communications for several nonprofits on both the east and west coasts. She specializes in community building and engagement, organizational brand managment and fly-by-the- seat-of-your-pants learning curves. Kathryn also enjoyed a decades-long career as an actress before turning her attention to nonprofit and advocacy work. In the spring of 2013, after twenty years in New York City, she and her husband, Ryan, took a leap and headed west. In addition to founding AVFS, their adventure has also included the revival of The Clover Theater in Cloverdale. Kathryn thrives on building and sustaining relationships, as well as shepherding ideas and innovations that benefit community. For Kathryn, the AVFS is a culmination of many dreams and passions.
AVFS Website
THIS MONTH'S FEATURED DINNER TABLE WINES ARE FROM TOAD HOLLOW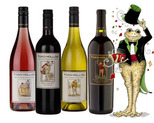 Doors will open for dinner attendees by 6:15. Please allow bar and kitchen workers to get ready by not arriving earlier, and not approaching the bar for drinks until 6:30.
For this month's dinner our wine steward, Erik Overholt, has arranged to feature red and white wines from our friends at Toad Hollow on the dinner table. Please enjoy responsibly.
FALL COLORS LINKS AND INFORMATION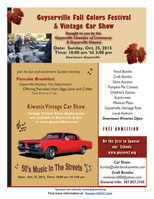 Use these links to find more information on Geyserville's Fall Colors Festival and Vintage Car Show, on Sunday, October 25th, in downtown Geyserville.
Upcoming Events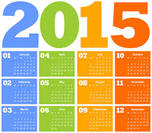 Sep 26--Oliver Ranch Tour meet at Oriental Hall for transport to Ranch, 9:30 am to 12:30 pm--reservations required
Sep 27--Traditional Fado Night Dinner Performance, Five Course dinner and music performances at
Cafe Lucia
Sep 29--Open House,
Alexander Valley Wine Country Inn, 4 to 7pm
Sep 29--Free Bookmobile
of Sonoma County in Geyserville across from the Park & Ride 5 to 6:30 pm
October 23-25--Alexander Valley Film Festival at the Raven Film Center and The Clover Theater--see their website for more info
October 25--Fall Colors Festival and Vintage Car Show, downtown, 10 to 3
November 28--Geyserville Tree Lighting & Tractor Parade--Save the Date! Applications available soon.
December 31--Black and White Ball--Save the Date!
THANK YOU TO OUR CORPORATE GCC SPONSORS:
A Plus Locksmith
Big John's Market
Calpine Corporation
Francis Coppola Winery
Garzini Welding
Gehrett & Zunino Builders
Geyserville Inn &
Geyserville Grille
North County Properties
River Rock Casino
Silver Oak Cellars
Syar Industries, Inc.
Taylor Electric
Trione Vineyards
and Winery
W.C. Sanderson Ford