LAST CHANCE! Tamale Fundraiser for Leah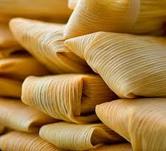 Thank you to our Generous Community...

Leah is a 6-year-old
student at Geyserville Elementary School. She was fiercely attacked by two pitbulls on June 6th while vacationing with family in Maryland. Her medical expenses are extensive, as are the costs of staying in Maryland longer than anticipated for her follow-up treatment. Her family needs our support, and they are holding a TAMALE SALE to raise funds.
There is still time, but ORDERS MUST BE PLACED BY SUNDAY, JULY 6TH.


Use the BLUE link below to download a TAMALE ORDER FORM.
Orders will be ready for pick-up on Saturday, July 12th at 5pm at Geyserville High School. Contact Piedad Flores by email at pflores@gusd.com or call 490-8863 for more information.
TOMORROW IS THE LAST DAY TO ORDER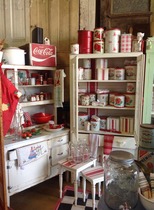 If you missed the last Flea Market at Gin'Gilli's on June 21st, you'll have one more chance on Saturday, August 16th! If you are a dealer and would like to sell your stuff, give Gin'Gilli's a call at 857-3509.
Everyone is invited to come on down and check out the special vendors and tents outside their store from 8am to 3pm. You can also see what's new in the store or take a new Saturday Chalk Painting Class. The store will be open until 5:30 pm.