August Events, News & Announcements
If you have trouble viewing, use the link above to view in browser.

What Are Your Favorite Things to do with Visitors in Geyserville?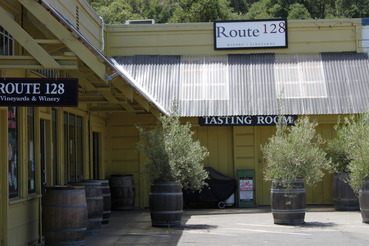 Do you go wine tasting? Camping? Visit local restaurants or Lake Sonoma? Visit our facebook page and give us your top 5! Check out the comments. We'll share the results.

What's New in Geyserville?
The NEW Bosworth & Son Store is OPEN!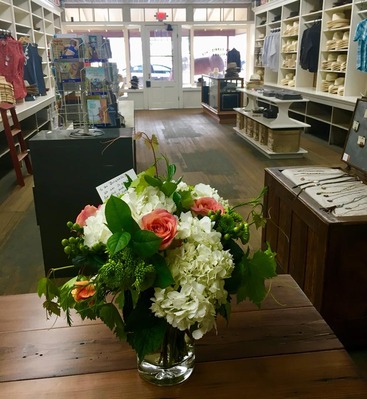 When Bosworth's store temporarily closed earlier this year, many folks panicked. Then we all found out Harry and Gretchen were just putting the store through a metamorphosis of sorts, to bring it in tune with Geyserville today.
The "new" store has been spruced up, cleaned out, and de-cluttered. It has also been painted, rearranged and re-merchandised. Gone are the feed, plumbing supplies, and garden tools. Here to stay are the western wear, boots, jewelry and hats, along with a few other visitor friendly items, like local books and gifts. They are also including a new hat steaming and cleaning service, and a museum space in the back of the store.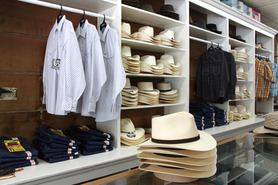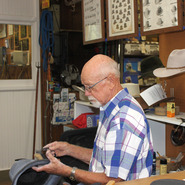 The store will now be open only Thursday through Sunday--but for extended hours of 11:00 am to 7:00 pm. They will no longer close for lunch.
A Grand Opening celebration is in the works, but the store is open NOW, so stop by any time.
Geyserville Museum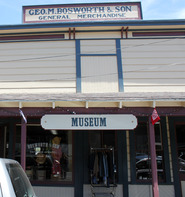 The Geyserville Historical Committee is hard at work to officially become the "Geyserville Historical Society"--GHS. Since re-grouping in early 2016, one of their primary goals has been to find a larger space to display the artifacts that have been in the care of Harry Bosworth. The small collection displayed in the Visitor Center was just a tiny sample of what the Historical Society has collected over the years.
Ann Howard, our diligent history sleuth and organizer extraordinaire, has been at work over quite a few years now researching, chronicling, labeling, cleaning and organizing the GHS archives. It occurred to Harry that with the revamp of the store, there would be plenty of room for a museum.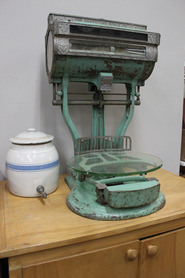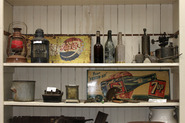 So Ann and Harry, with the help of Joe Pelanconi, and the support of all the current GHS members, have been strategizing and working on set-up of the new museum space. It is still a work in progress, but they would like to encourage everyone to stop by and check it out. Ann loves a good historical mystery, old photographs, and artifacts. She will be happy to fill you in on their progress, when she's in the museum. Harry can also answer questions and provide a good story or two about the history of Geyserville. So, please stop in soon. Museum hours are the same as the store hours-- 11:00 am to 7:00 pm, Thursday through Sunday.
Locals Create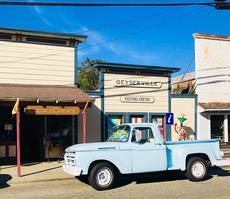 The newest store in Geyserville belongs to Carolyn Lewis. It was carved from the portion of the Bosworth & Son store that used to house garden tools and supplies.
Now the space is occupied by Carolyn's cute and eclectic vintage shop that houses an expanded collection of the unique items she featured alongside wines in Locals Tasting Room. Her shop will also feature Pop-Up crafts classes and creative space, as she has done on scheduled evenings at Locals tasting room previously.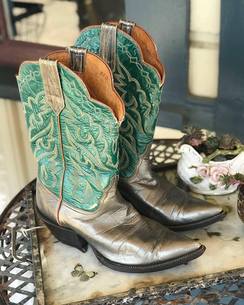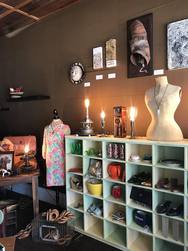 Stop in and visit her new venture Locals Create, in the space between Bosworth and Son General Merchandise and the Geyserville Visitors Center.
Geyserville Oddfellows Summer Hoedown--Saturday August 11th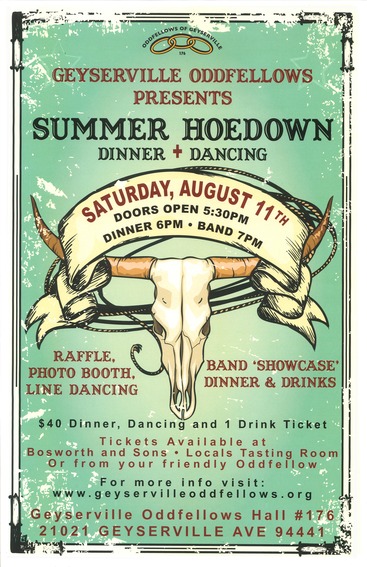 SUMMER HOEDOWN DINNER + DANCING
August 11th, 2018
Geyserville Oddfellows Hall #176
21021 Geyserville Ave. Geyserville, CA 95441
Tickets at Bosworth & Son
$40 Dinner, Dancing & 1 Drink Ticket

RAFFLE PHOTO BOOTH LINE DANCING
BAND 'SHOWCASE' DINNER & DRINKS


Ferrari-Carano Industry Appreciation Party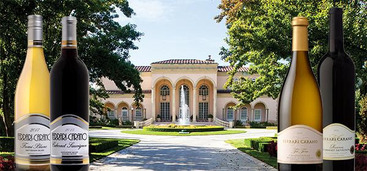 The folks at Ferrari-Carano Winery would like to say thank you to the growers and other industry folks who send them referrals and support their winery with an appreciation party.
Wine Industry Appreciation Party
Thursday, August 16th
5:30 pm to 7:30 pm
at the Ferrari-Carano Tasting Room
8762 Dry Creek Road~Healdsburg
RSVP by August 13th
to christine@fcwinery.com
They will serve an array of delicious appetizers, and of course, wine! Plus they will extend special discounts for industry members on select wines.
Geyserville Planning Committee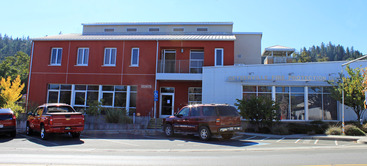 The Geyserville Planning Committee meetings are the 3rd and 4th Tuesdays each month. Agendas will be posted on their website 72 hours prior to the meetings.
Upcoming Meetings:
August 21st, August 28th
Preston Farm and Winery Participating in Cider Week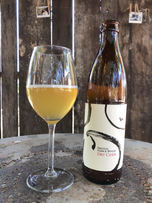 Francesca Preston, and winemaker Grayson Hartley will be pouring for Preston alongside Horse and Plow, Epic Cider, Golden State Cider and Eye Cider.
Thursday,
August 9th
4:00 to 7:00 pm
Handline Restaurant Sepastopol
Tickets are $25 and can be purchased at eventbrite.
Stop by and see Lou, Francesca and Grayson at the Artisan Tasting Lounge at the Gravenstein Apple Fair in Sebastopol.
Satruday, August 11th
Gravenstein Apple Fair
Ragle Ranch
2:30 to 6:00 pm
Tickets are $20, plus fair admission, and can also be purchased at eventbrite.
Gin'Gilli's August Flea Market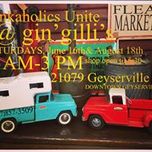 Attention all junkaholics... Gin'Gilli's Vintage Home will hold another of their awesome flea markets.
Saturday,
August 18th
8:00 am to 3:00 pm
21079 Geyserville Avenue
Gin'Gilli's is always a great place to browse for treasures. In addition to the flea market offerings, the store will be open, and you can check out their newly expanded garden area.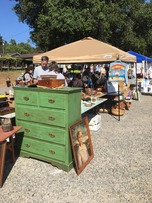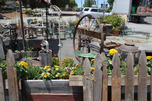 Fall Colors SAVE THE DATE!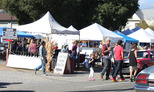 If you are a CRAFT VENDOR or vintage CAR OWNER, please save
SUNDAY,
OCTOBER 28, 2018
for the Geyserville Fall Colors Festival and Vintage Car Show.
Applications for vendors and car owners should be available approximately one month prior to the festival. If you have participated in the past, you will be contacted by the coordinating group. You can also check our website for updated information as it becomes available:
Bookmobile in
Geyserville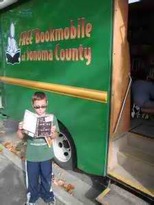 The Bookmobile will be in
Geyserville
this month. Look for them across from the Park & Ride Plaza.
5:00 pm to 6:

30 pm

Geyserville

Avenue Across from the Park & Ride lot
More info on the FREE
bookmobile on their website
Upcoming Events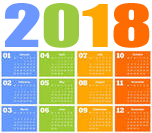 August 2nd, 9th, 16th, 23rd and 30th--Happy Hour Thursday Concerts, at Trentadue Winery, 5:30 to 10:00 pm
August 11th--Geyserville Oddfellows Hoedown, at Oddfellows Hall, 6:00 to 8:00 pm
August 15th, September 5th and 19th --Wednesday Night Beats & Bottles, at Francis Ford Coppola Winery Geyserville, 6:30 to 9:30 pm
August 20th and 27th
--
Geyserville Planning Committee Meeting, at the Fire Station, check their website for times.
August 28th
--
Free Bookmobile in Geyserville
, across from Park & Ride lot, 5:00 pm to 6:30 pm
October 28th
--
Geyserville Fall Colors & Vintage Car Show, SAVE the DATE!
August 24th, September 7th--Summer Friday Night Concerts from Wilson Artisan Wines, at de Lorimier Winery, 5:00 to 7:00 pm
August 18th
--
Alexander Film Society Summer Series Drive-In Movies, Cloverdale Citrus Fairgrounds, open at 6:30 pm, movies start at dusk
August 25th
--
Left Bank Alexander Valley wine tasting at J. Rickards and other wineries 11:00 to 4:00 pm
October 28th
--
Geyserville Fall Colors & Vintage Car Show, SAVE the DATE!
THANKS TO OUR CORPORATE GCC SPONSORS:
A Plus Locksmith
Atlas Vineyard
Management
Big John's Market
Calpine Corporation
California American
Water

Cats 4U
Four Seasons
Vineyard
Management
Francis Coppola
Winery
Garzini Welding
Geyserville Inn &
Geyserville Grille
Golden Key Wealth
Management
North County
Properties
River Rock Casino
Syar Industries, Inc.
The Ranch Sonoma
Trentadue Winery
W.C. Sanderson
Ford