February Events, News & Announcements

HAPPY VALENTINES DAY! Geyserville Chamber Members Dinner is Next Tuesday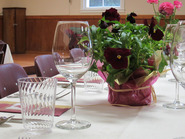 There are still just a few reservations available for Geyserville Chamber's dinner on Tuesday, February 14th. We would love to see you there to meet the new Chamber Board of Directors and Officers, and to hear about some local Geyserville characters in history from Healdsburg Museum Curator, Holly Hoods. As always, we also encourage you to invite family, friends, and potential members to this month's dinner.
$26 per person
Social Hour: 6:15to 7:00 pm
Dinner 7:15pm
Members are welcome to join us just for the Social gathering before dinner without staying to dine
Cooking This Month's Dinner:
Oriental Community Hall
MENU
Romaine & Spinach Salad
Chicken & Sausage Cacciatore
over Creamy Polenta
Sautéed Green Beans
Cheesecake with Raspberry Sauce
Featuring Wines from
Pedroncelli Winery
at Dinner


We encourage you to bring your own wine glass.
We hope to be able to offer
Geyserville Chamber logo glasses again soon.
This Month's Speaker is
Holly Hoods,
Healdsburg Museum Curator
*No reservations will be held without payment. All refundable cancellations must be made 72 hours in advance. Those on the waiting list will get preference for next month's dinner meeting.

More Geyserville Community News & Announcements
Kiwanis Superbowl Pancake Breakfast--THIS SUNDAY!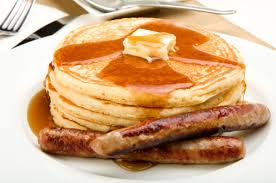 No matter who you're rooting for, you can enjoy a great breakfast on Superbowl Sunday, February 5th, with the Geyserville Kiwanis. Tickets available at the door.
Kiwanis Pancake Breakfast
Sunday, February 5th
8 to 11am
Geyserville Ed Park
$10 for adults $5 for kids
Lake Sonoma Steelhead Festival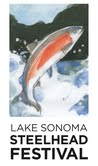 The fantastic Lake Sonoma Steelhead Festival will be held on the grounds of the Milt Brandt Visitors Center at Lake Sonoma, rain or shine. Food, wine, beer, silent auction, live music, archery, fishing, tours, demonstrations--just about anything you can imagine. A great event for the whole family and it's FREE!!
Saturday, February 11, 2017
10 am to 4 pm
Milt Brandt Visitors Center at Lake Sonoma
Biscuits & Gravy Breakfast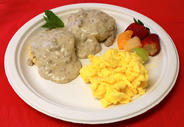 Oriental Community Hall runs and maintains this building for community meetings and events. Each year they hold a fundraiser breakfast to help with their OCH Scholarship and building repairs and maintenance. This year's breakfast will be on:
Sunday, April 2nd
8am to 11am
$10 Adults ~ $5 Kids
(Save $1 on each ticket purchased early)
Bloody Mary's, Gin Fizzes, and Mimosas
available for additional charge
Contact them at orientalcommunityhall@gmail.com for info on advance tickets.
Oliver Ranch Tour May 13th!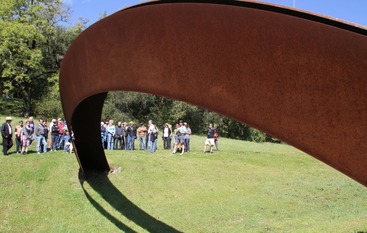 Oliver Ranch is a unique 100-acre preserve dedicated to site-specific art. Since 1985, owners Steven and Nancy Oliver have allowed private tours of the property for the benefit of non-profit groups like the Geyserville Community Foundation.
This year's tour, benefiting the Geyserville Community Foundation, will be on Saturday, May 13th. Cost is $100 per person, and a $95 tax deduction receipt will be given for each ticket. All reservations must be made in advance, and reservations are limited to the first 50 guests. Mail your check to:
Geyserville Community Foundation/
Oliver Ranch Tour
P O Box 593
Geyserville, CA 95441
You can go online for more info and to print the flyer. Contact Victoria Heiges at 415-608-6160 or email her at heiges123@yahoo.com for additional questions or information.
Update Your Membership Info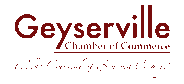 Most chamber members receive their dues invoices for the year in January. If you have not yet received your invoice, or if you changed your email address, your mailing address, or other pertinent information, please email us at moreinfo@geyservillecc.com with any updated information. We don't want you to miss out on any of the exciting events or opportunities for our members this year.
If you have not paid your dues for 2016 or 2017 or have questions about when your dues are actually due, you can reach us at moreinfo@geyservillecc.com or leave a voicemail at 707-276-6067. We want to make sure you are receiving all your communications from us, so don't hesitate to contact us.
moreinfo@geyservillecc.com

Bookmobile in Geyserville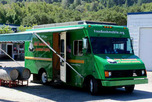 The bookmobile will again be in Geyserville on:
Sunday, February 5th
8:00 to11:0am
Kiwanis Pancake Breakfast~Geyserville Ed Park
Saturday, February 11th
10:00 to 4:00pm
Steelhead Festival
Milt Brandt Visitor Center at Lake Sonoma
Tuesday, February 28th
5:00 to 6:30pm
Geyserville Avenue
Across from the Park & Ride Plaza
Check out their great selection of free books each month.
Charlie Musselwhite in Concert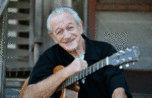 Join us for a special evening of Blues starring Charlie Musselwhite. Charlie is a Grammy Award winning Blues Harmonica player who lives in Sonoma County. This concert will benefit the students of Geyserville Unified School District. Don't miss it!
Tickets available at:
Winter Winemaker Dinner at Trione February 25th!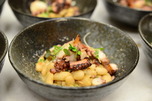 Join the folks at Trione
for an elegant Spanish themed culinary tour, paired with their wines, for a unique travel experience right here in Geyserville. The event will be catered by Peloton Culinary. Menu and ticket information available on their website:
Donate to the Geyserville Sculpture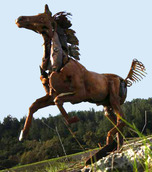 This is a scale model of a sculpture proposed for Geyserville. Artist Bryan Tedrick has had several of his memorable sculptures in the sculpture area at the south end of town, and there is a growing desire in the community to have a sculpture stay in Geyserville. Bryan needs plenty of rusted metal, old farm equipment, etc., to build his creations. It will also take funds to build and install a sculpture. Please contact Vicotria Hieges at
heiges123@yahoo.com
if you would like more information on how you can contribute.
Upcoming Events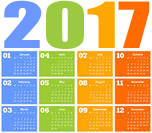 February 5th
--
Geyserville Kiwanis Pancake Breakfast, 8am to 11am
February 5th, 11th & 28th
--
the Free Bookmobile,
will be at:
The Kiwanis Pancake Breakfast, Sunday, Feb 5th, 8am to 11am
The Steelhead Festival, Saturday, February 11th, 10am to 4pm at the Milt Brandt Visitor's Center at Lake Sonoma
Downtown Geyserville, February 28th, from 5:00 to 6:30 pm, across from the Park & Ride Plaza
February 11th
--
Steelhead Festival, Milt Brandt Visitors Center at Lake Sonoma, 10am to 4pm
February 14th
--
Geyserville Chamber Members Dinner, 6:15pm to 9:00 pm
February 25th
--
Trione Winery Winter Winemakers Dinner
March 3-5th & 10-12th
--
Russian River Wine Road Barrel Tasting Weekend, 11am to 4pm each day
April 2nd-
-
Biscuits & Gravy Breakfast, 8am to 11am,
at Oriental Community Hall
May 13th-
-Oliver Ranch Tour, 9:30 am to 12:30 pm,
reservations must be made in advance
THANKS TO OUR CORPORATE GCC SPONSORS:
A Plus Locksmith
Big John's Market
Calpine Corporation
Four Seasons
Vineyard
Management
Francis Coppola
Winery
Garzini Welding
Gehrett & Zunino
Builders
Geyserville Inn &
Geyserville Grille
Golden Key Wealth
Management
North County
Properties
River Rock Casino
Silver Oak Cellars
Syar Industries, Inc.
The Ranch - Sonoma
W.C. Sanderson
Ford