August Events, News & Announcements

Gore to Geyserville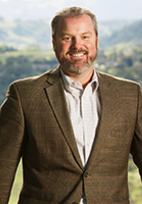 There was recently a letter to the Editor in the Healdsburg Tribune (July 13, 2017) from our 4th District Supervisor to the folks of Geyserville. He has secured $2.1 million that he hopes to put toward infrastructure in Geyserville and plans to meet with the various civic groups in Geyserville to determine how to best use those funds.
He will most likely plan a series of community meetings in the early fall and will work with the leadership of the following groups: The Geyserville Chamber of Commerce, the Geyserville Unified School District board, the Geyserville Planning Committee, the Geyserville Community Foundation, the Geyserville Fire Protection District, the Geyserville Historical Society, the Geyserville Kiwanis, the Geyserville Odd Fellows, and of course, local merchants. So now is the time to put your thinking caps on, and watch for new of meeting dates and times.
He hopes to develop a community lead vision for Geyserville and use these funds to support that vision.
Currently funds have already been allocated to clean up the drainage systems in town to help prevent future flooding issues. Also, he is looking to make repairs to lower Canyon Road a priority.
Thanks to James for working so diligently for our community.

Volunteers Needed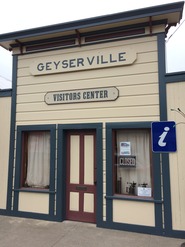 If you have a few hours to spare on any Thursday, Friday, Saturday or Sunday this summer, we'd like your help in staffing Geyserville's Visitor Center & Museum. All that is required is your willingness and presence.
The VC is open, when staffed, from noon to 4 pm each day (Thursday through Sunday).
For more information or to sign up as a volunteer contact Cosette Scheiber at cosette@hope-inns.com
Geyserville Oddfellows Summer Hoedown August 12th!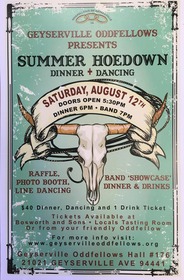 Join the Oddfellows for a night of dinner & dancing, plus drinks.
Geyserville Odd Fellows Hall
21021 Geyserville Avenue
5:30 to 10:30
$40 per person
Doors open at 5:30, dinner is at 6:00 and the band will start playing at 7:00. Your admission includes dinner, dancing and one drink ticket. There will be a raffle, photo booth, and line dancing featuring the Showcase band.
Tickets available at Bosworth & Son General Store, Locals Tasting Room or from any local Odd Fellows member. For more info visit geyservilleoddfellows.org.
Summer Flea Market Saturday, August 19th!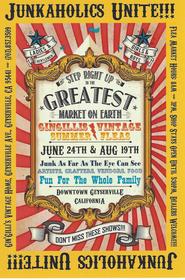 The first of two summer flea markets was held on Saturday, June 24th. Locals reported purchasing great finds and having a blast, so if you missed it or are still looking for some great stuff, save this date:
Gin'Gilli's Vintage Home Summer
Flea Market
Saturday, August 19th
8 am to 3 pm
Though the flea market ends at 3:00, the store will remain open until 5:30.
Preston Farm & Winery Presents 2017 Summer Release Wines
Preston Farm and Vineyards is proud to announce three new releases to celebrate the summer season. All pair wonderfully with seasonal summer produce and a warm sunny summer day.
Yoga in the Vineyards at Trione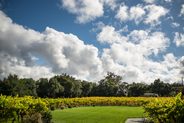 What a wonderful way to spend a summer evening. The next Yoga in the Vineyards event will be held
Sunday, August 6th
5:00 to 6:00 pm
Classes $12 per person
Non-members will receive a complimentary wine tasting card to use on their next visit to Trione.
We have Sarah Meyer, an instructor in Healdsburg coming to teach the class. This Vinyasa Flow class is for all levels and all ages. This is a fun way to focus on health and fitness in one of the most beautiful areas in the world: wine country! Additional classes on August 20th and 27th.
What you need to know:
Classes start promptly, please arrive 5 minutes early to set-up
If you are a beginner, please arrive 15 minutes early
Please bring your own mat and water bottle
Classes will be on the grass outdoors
We will sip
Rosé after class.
Call the Tasting Room at 707-814-8100 to reserve your spot.
Dry Creek Peach Bellinis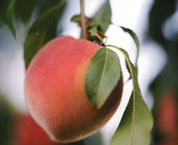 Nothing says summer like a fresh warm peach straight out of the orchard, like the ones you will find at Dry Creek Peach & Produce on Yoakim Bridge Road in Dry Creek Valley. In case you missed the wonderful article by Geyserville Chamber member Gayle Sullivan in the Sonoma Discoveries magazine, you will find the link below and the recipe from the Dry Creek Peach and Produce website here. These are especially delicious made with their slightly-less-sweet white peaches.
Recipe adapted from the Hotel Cipriani/Harry's Bar
Puree all ingredients below:
½ c. water
1/4 c. (approximately) lemon juice
½ - ¾ lb. white peaches
2 tsps. sugar
Strain the puree and then pour into a pitcher (preferably glass). Add one bottle of chilled Prosecco and stir. Serve in chilled champagne glasses and enjoy!
Sonoma Discoveries magazine article
Bookmobile in Geyserville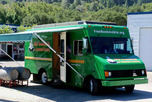 The Bookmobile will be in downtown Geyserville this month. They will be in their usual spot across from the Park & Ride lot.
Tuesday, August 22nd
5:00 pm to 6:30pm Geyserville Avenue Across from the Park & Ride lot
Happy Hour Thursday at Trentadue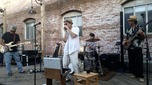 On Thursday, August 10th, there will be soft jazz by Rythm Drivers, who play blues infused with a vintage rock edge. This month's food vendor will be A Guy and His Grill!
Happy Hour Thursdays are from 5:00 pm to 7:00 pm! FREE to Attend!
Exciting live bands, delicious food trucks, and exclusive wine sales starting with $2 wines by the glass and up to 50% off select wines!
Open to everyone! These events are dog-friendly and children are welcome! Bring a blanket! No outside beverages allowed.
Call the Tasting Room for more info--433-3104.
or
Destination Healdsburg Exhibit Opens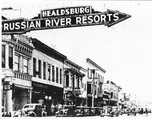 The lastest exhibit at the Healdsburg Museum opened on June 1st.
This exhibition presents historical artifacts, stories, and photos from Healdsburg's tourism history before the era of the grape. Don't miss the scale architectural replica of West Street (now Healdsburg Avenue) during the 1930s that will transport you back in time.
In the 1860s visitors came to take stagecoach trips to the "Nature's Scenic Wonders" at the Geysers. Each decade after had a distinct highlight that brought tourists to the area. Come discover more about Geyserville's and Healdsburg's shared history of tourism at this great exhibit. The Exhibit runs through October 1st.

Upcoming Events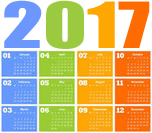 June 1st through October 1st--Destination Healdsburg Exhibit opens at Healdsburg Museum. Runs through October 1st.
August 10th--Happy Hour Thursdays at Trentadue Winery, 5:00 to 7:00 pm
August 12th--Geyserville Oddfellows Summer Hoedown at Oddfellows Hall, 5:30 to 10:30 pm
August 19th--Gin'Gilli's Summer Flea Market, 8:00 am to 3:00 pm
August 22nd--Free Bookmobile in
Geyserville, 5:00 to
6:30 pm
THANKS TO OUR CORPORATE GCC SPONSORS:
A Plus Locksmith
Big John's Market
California American
Water
Four Seasons
Vineyard
Management
Francis Coppola
Winery
Garzini Welding
Gehrett & Zunino
Builders
Geyserville Inn &
Geyserville Grille
Golden Key Wealth
Management
M. M. Miller
Construction
North County
Properties
River Rock Casino
Silver Oak Cellars
Syar Industries, Inc.
The Ranch Sonoma
W.C. Sanderson
Ford