May Events, News & Announcements

Geyserville's May Day Celebration is This Sunday!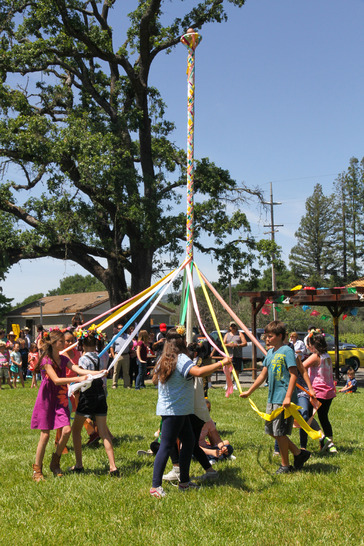 May Day Celebration
Sunday, May 6th
Hoffman Grove Picnic Grounds
Noon to 4:00 pm
This home-town event will have something for everyone!
LIVE MUSIC, KIDS GAMES,

GREAT FOOD,
LOCAL WINES & FAMILY FUN
Don't miss out on these special portions of the celebration:
Live music by Two Lions from 12:00 pm to 2:00 pm


Presentation of the May Queen
and Her Court at 1:30 pm
May Pole Dance
featuring Geyserville 3rd Graders
and the original May Pole from 1925 at 2:00 pm
More Live Music by Nazario from 3:00 pm to 4:00 pm
Ballet Folklorico Performance
featuring Geyserville Middle Schoolers
Support local schools and non-profit groups, taste ribs from the Kiwanis Rib-Off, buy food and drink from local groups, and take a look at the historical displays. Let the kids enjoy the jumpy house, the rock-climbing wall, and face painting. Get a team-mate and join the egg toss or take a chance at the dunk tank! All proceeds benefit community non-profit groups.
Reservations Available for
May 8th

Member Dinner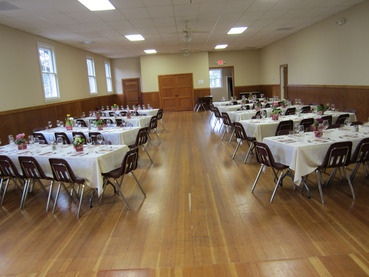 Tickets are still available for the Geyserville Chamber Member Dinner next Tuesday--but PLEASE reserve early
Social Hour: 6:15 to 7:00 pm
Dinner: 7:15 pm
Cooking This Month's Dinner:
Geyserville Fire Protection District


MENU
Smoked Tri-tip
with Roasted Asparagus
and Mac 'n' Cheese
Spring Dessert
Also, rolls will be served with dinner
Featuring Wines from
Forchini Winery
at dinner
We encourage you to bring your own wine glass.
This Month's Speaker is
Marshall Turbeville,
Geyserville Fire Chief

Kiwanis Wine Country Rib-Off at Geyserville's May Day!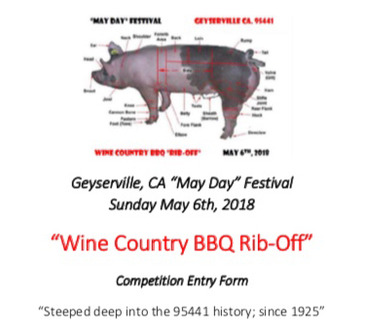 All May Day Rib-Off teams that have already completed their entry application and paid their fee, can pick up thier ribs TODAY after 5:00 pm at Geyserville Market.
Thank you & good luck to all entrants!
For additional information contact Bill Green at 617-669-6421 or williamRgreen@yahoo.com
S P E C I A L N O T I C E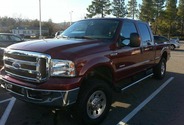 The Geyserville Chamber would like to notify all chamber members that Fire Captain, and Chamber President, Joe Stewart's truck was stolen last week while he attended a fire department meeting in Sacramento.
His personal and fire department belongings, as well as checks and cash from the bar and dinner proceeds from the April Chamber Member's dinner meeting, were stolen along with the truck.
If you wrote a dues or dinner check between March 13th and April 10th, please check your records. If your check has cleared, you should not have anything to worry about. However, if your check written during this time HAS NOT CLEARED, please take precautions to protect your IDENTITY.
Notify your bank to STOP PAYMENT and reissue a new check to the chamber as soon as possible.
Thank you for your cooperation.

Girls' Paint Nite Fundraiser in Geyserville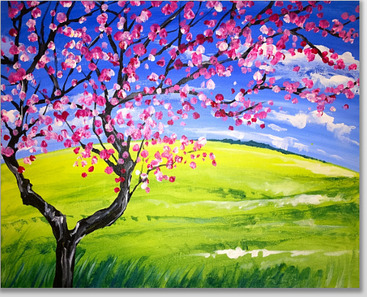 6:00 pm
Oriental Community Hall
$45 per person

Includes all supplies plus light refreshments
If you've done a Paint Nite with the girls, you know how much fun this is! If you haven't tried it yet, now's your chance.
Join your friends for a relaxing evening of munchies, wine, art and giggles. No limits and no expectations! Your $45 fee includes canvas, paints, instruction, plus light refreshments. We will be painting the Cherry (Prune?) Blossom painting illustrated above.
Please contact Kathy Zunino to reserve your spot, to donate, or for more information. kzunino220@gmail.com or 857-3636.
This is open to the entire community and will be a fundraiser to help keep the doors open at Geyserville Christian Church.
Geyserville Chamber June BBQ & Wine Tasting is June 12th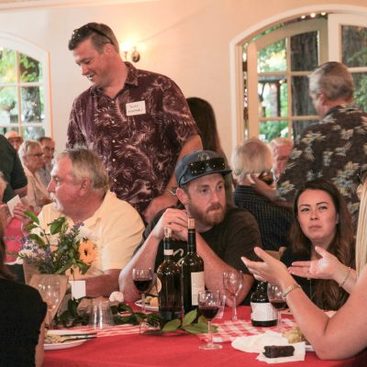 The ever popular Geyserville Chamber June BBQ & Wine Tasting is coming. The date will be:
Tuesday, June 12th
at de Lorimier Winery
Local member wineries will pour for the Wine Tasting at de Lorimier, and Ken Rochioli's KR Catering will provide the tasty menu.
Reservations are now available, and the menu and participating wineries are posted on our website. Reserve individual, table and VIP spots for this great Chamber Event!
Alexander Valley Film Society Presents: Drive-In Series Movies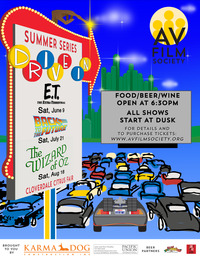 The Alexander Valley Film Society will be presenting a series of family-friendly Summer Drive-in Movies at the Citrus Fairgrounds in Cloverdale. Food, beer, and wine will be available. Drive-in will open at 6:30 pm and all shows start at dusk.
For details, and to purchase tickets, go to their website.
Saturday, June 9th
E.T.
Back to the Future
The Wizard of Oz
Kiwanis Rib & Chicken Feed and Dessert Auction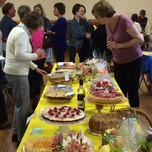 Friday, May 11th
6:30 pm
Oriental
Community Hall
$25 per person
The most fun you can have with your wallet. Come join the Geyserville Kiwanis for this annual fundraiser in support of Geyserville students. Delicious BBQ dinner plus a raucous, exciting, delicious auction of amazing desserts.

Tickets are $25 per person and available from any Kiwanis member. If tickets remain, they will be available at the door.
Geyserville Planning Committee Meeting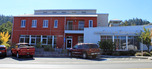 The Geyserville Planning Committee will have their first meeting with newly elected committe members this month. Your new committee members are: Ryan Petersen, Hal Hinkle, Bryce Jones, and Walter Kieser. Members of the community are invited to attend any GPC public meeting.
Work Session Meeting
Tuesday, May 15th
4:00 pm to 6:00 pm
and
Presentation Meeting
Tuesday, May 22nd
Geyserville Fire Station
7:00 pm to 8:30 pm


The committee meets the 4th Tuesday of every month, except December. The Minutes of previous meetings, the current Agenda, and other information about the Geyserville Planning Committee is available on their website. As always,
community members are welcome at GPC regular meetings.
Bookmobile in
Geyserville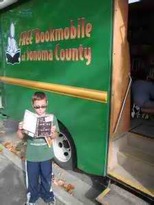 The Bookmobile will be in
Geyserville
this month. Look for them across from the Park & Ride Plaza.
5:00 pm to 6:

30 pm

Geyserville

Avenue Across from the Park & Ride lot
More info on the
FREE bookmobile on their website
Oliver Ranch Tour May 26th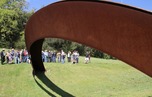 This year's Oliver Ranch Tour is almost FULL! If you haven't yet reserved your spot, do it NOW!
Saturday, May 26th
$100 per person
Departs 9:30 am
from Oriental Community Hall
For more information, contact Karen Waelde at 857-1728 or check out the
Event
on the Geyserville Chamber website.
Upcoming Events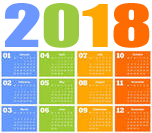 May 6
th
--
Geyserville May Day Celebration,
Hoffman Grove Picnic Grounds, Noon to 4:00
Geyserville

Chamber of Commerce Members' Dinner, at Oriental Community Hall, 6:15- 9:00 pm
May 11
th
--
Geyserville Kiwanis Rib & Chicken Feed and Dessert Auction, Oriental Community Hall, 6:30 pm--$25 per person
May 14
th
--
Geyserville Girls' Paint Nite Fundraiser, Oriental Community Hall, 6:00 pm--$45 per person
May 22nd
--
Geyserville Planning Committee, Meeting, at the Fire Station, 7:00 to 9:00
pm
May
22nd
--
Free Bookmobile in
Geyserville, across from Park & Ride lot, 5:00 pm to 6:30 pm
Tour, meets at 9:30 am at Oriental Community Hall Parking Lot
June 5th--
Geyserville

Chamber of Commerce Board Meeting, 5:30-7:00 pm
Geyserville

Chamber of Commerce Annual June BBQ & Wine Tasting, reservations now available!
June 9
th, July 21st & August 18th
--
Alexander Film Society Summer Series Drive-In Movies, Cloverdale Citrus Fairgrounds, open at 6:30 pm, movies start at dusk
THANKS TO OUR CORPORATE GCC SPONSORS:
A Plus Locksmith
Atlas Vineyard
Management
Big John's Market
Calpine Corporation
California American
Water

Cats 4U
Four Seasons
Vineyard
Management
Francis Coppola
Winery
Garzini Welding
Geyserville Inn &
Geyserville Grille
Golden Key Wealth
Management
North County
Properties
River Rock Casino
Syar Industries, Inc.
The Ranch Sonoma
Trentadue Winery
W.C. Sanderson
Ford