Goodbye Winter....Welcome Spring!

What's Happening at Aspect

....
Upcoming Events

SQL Saturday Philly Sponsorship: Aspect Consulting will once again sponsor this great training event taking place June 7, 2014 at 45 Liberty Blvd., Malvern, PA. For more information on sessions, or to register for SQL Saturday....click here.
Recent News

Aspect Consulting Becomes Oracle PartnerNetwork Gold Partner: We are extremely excited about our new partnership with Oracle! We intend to leverage this opportunity by taking advantage of access to training, events, campaigns and the most comprehensive technology portfolio in the industry. John Abrams, President of Aspect Consulting, commented, "After two decades of working with Oracle, we're excited to strengthen our position in the marketplace by achieving Gold partner status with Oracle PartnerNetwork, and taking advantage of all the features and benefits of the OPN membership." Click here to view the full press release.
New and Improved Automated Job Postings: We upgraded our website with an automated process which posts our latest job opportunities as soon as they become available. This new feature will ensure potential candidates that they are viewing the most current opportunities available, and also serves as a guarantee to clients that we are taking just one more step in finding the right candidate to serve their needs.

Phila BI Users Group and PSSUG Sponsorship: Aspect sponsored several monthly meetings for both of these Philadelphia Users Groups this past winter. We enjoyed meeting the attendees and were pleased to support our local IT Community.

---
RECRUITER SPOTLIGHT
Kristi Serago
Senior Recruiter, Aspect Consulting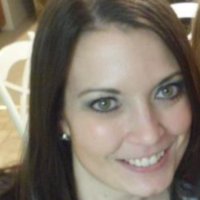 Kristi Serago is a Senior Recruiter with over 14 years of extensive experience recruiting quality talent in industries such as Information Technology and Financial Services. Kristi takes pride in developing each candidate relationship on an individual basis.
The recruiting competition in the IT industry creates enormous challenges, tell us how you conquer those challenges and convert them into success stories.

You have to be persistent, but personable so your candidates and clients want to work with you and only you. Success comes from determination to find the right fit for both the client and the candidate.

What sets you apart, and makes you a "unique" recruiter?

I consistently gain and keep the trust of my candidates. I also have a deep understanding of all the technical requirements, which enables me to match the perfect candidate with the perfect position. Our "Best Fit Approach" helps me deliver leading edge technical expertise to our clients.

What are your tips for screening candidates?

Treat your candidates with respect, relate to them on a personal level, and ask lots of questions. Asking questions helps you understand the technologies, and also give you a better grasp of the depth of each candidate's knowledge in a particular area.

What tips would you give a prospective recruit?

Keep up with the ever growing, and changing industry. Keep your skills current in order to be set apart from the competition.

What do you enjoy most about your job?

The feeling of helping others with their careers, and seeing them grow and succeed.

What would we find you doing outside of work?

I'm very passionate about my friends and family, and like to spend as much time with them as possible. I like to cook so you would find me in the kitchen a lot as well!
---
FEATURED CASE STUDY
SharePoint/Nintex Expertise in Action:
WorkFlow Issues Resolved
An International Pharmaceutical Company's application to improve workflow between departments began to develop devastating performance issues. Aspect's expertise with SharePoint and Nintex workflow, combined with infrastructure knowledge provides the client with environment stability, workflow efficiency, and an overall optimized application environment.
Read more...
---

TIPS FOR A SUCCESSFUL PHONE INTERVIEW:
BE PREPARED
Congratulations! Scoring a telephone interview means you have made it to the pool of promising applicants. While a telephone interview sounds like it's easy, there is an art to successfully interviewing over the phone-you don't want to make a misstep and ruin the opportunity. You may not be a former boy scout, but Be Prepared should be your motto when it comes to a successful telephone interview. So what should you know?

Be Prepared…with Your Environment Find Some Quiet: This may sound like common sense, but please use a land line (if you still have one) or make sure you are located in an area that provides good reception with no background noise or distractions. You want to hear the interviewer and you want them to hear you. A noisy background, road sounds, or a distracted response only conveys unprofessionalism.

Gather your Props: Have a copy of your resume in front of you, and, if possible, open the company's website for quick reference or inspiration. Don't forget a pen for notes.

Be Prepared…with Your Story Know Your (Short) Story: Practice your elevator speech-that few-second, concise story that answers the question "Tell me a little bit about you." Remember that the interviewer really wants to hear about your professional life: give them a quick review of your job history and key skills, which is usually a conversational version of the introductory paragraph at the top of your resume. Practice your story so that is sounds natural, and make sure you tailor your story to the particular job for which you are interviewing.

Know the Company: Know as much about the company as possible. Do a little research: access the company's website and search for the company name for recent news events. You want to be able to demonstrate knowledge of the company during the interview.

Don't Share too Much Information. Steer clear of sharing information about your personal life. Sharing personal information generally does not give you an advantage and can all too easily cast you in an unflattering light (e.g. that hobby might make you look less interested in your job).

Be Prepared…for the Interviewers Questions Know Why You Want the Job: What drew you to this position in the first place? When you saw the job posting, what part of the description really made you think that you would be perfect for the position? Take a few moments to really isolate the aspects of the job description that you feel passionate about, and match them to your particular skills. Then think of previous work experience where you demonstrated that skill with excellent results. You want to convey "This is that skill that you are looking for and it's WHAT I'm good at…and this is WHY I'm good at it." Once you understand why you want the job, you will be prepared to answer many of the interviewer's questions with success.

Build Bridges: Try to look for ways to bridge what you've done in the past with what the position requires, even if you used a different technology or process. Be looking for opportunities during the interview to explain why you are uniquely qualified, using those prepared back stories of success.

Do a Little More Research: As another prep step, take some time and peruse typical interview questions and answers, and have a few basic answers to tricky questions prepared. This is just one excellent site to use for your prep work: http://jobsearch.about.com/od/interviewquestionsanswers/a/phoneintervquest.htm

Stand up and Smile… really: Believe it or not, studies have shown that if you pretend you are really in front of the interviewer and smile and sit up straight, it changes the tone of your voice and makes you sound positive and relaxed. Even better, you should stand up while speaking to convey even more confidence, but do not pace; that can make you sound breathless.

Know your Manners: Be sure to speak at a normal speed and enunciate, and don't forget your manners: don't interrupt the interviewer in your haste to tell your story, and don't dominate the conversation. Take a few seconds before answering if you start to feel like you are rushing or babbling.

Be Prepared…with Questions for the Interviewer Be Interested and Informed: You want to sound engaged and interested in the interview, and remember that you need to find out information about the position as well so you can make your decision, so be prepared with a few questions to ask your interviewer. Your questions can open up more opportunities to further highlight your skills or work experience.
Avoid any questions about salary or benefits; focus only on the job responsibilities or inquire about future trends within the company. Check out this site for ideas: http://jobsearch.about.com/od/interviewquestionsanswers/a/interviewquest2.htm

Be Prepared…to Follow Up Know the Timeframe: It is okay to conclude the interview by politely asking about the timeframe for making a decision.

Show Your Interest: If you are really interested in the position and you feel you are a great fit, be direct and let the interviewer know (e.g. "I think I'm a great fit and will be able to bring X and X to the job. I'd love to meet with you to discuss the position further.").

Own the Thank You: Thank you notes are not old-fashioned. Be sure to send a thank you email as soon as possible, preferably right after the call to convey your interest. Thank you notes should be very short, yet genuine. Check out this site for some samples: http://jobsearch.about.com/od/thankyouletters/a/samplethankyou.htm
Our Recent Placements
and Projects

Pharmaceutical/Life Sciences

SharePoint/Nintex Workflow Architect
ETL Developer, Pharma Sales Operations
.NET Developer – Pharma Compliance App
Finance/Insurance

Technical Writer w/SharePoint Expertise
SQL DBA - Cluster Configuration
Senior DBA
Java Developer

Universities/Education

Hyland OnBase Consultant
Application Architect w/Banner Expertise
GoldenGate DBA
Senior Application Developer
Oracle DBA w/Identity Management Exp.
Oracle DBA w/Banner Expertise
Cognos Developer

Other

ERP Integration Analyst
Technical Writer
PHP Developer – Order Fulfillment Web App
Java Developers – Home Security App
Android Developer – Home Security App
Apex/Visual Force Developer w/Salesforce.com Expertise
SQL DBA with Deltek Expertise
Data Architect/SQL DBA - Global Database Infrastructure Support
Python Developer – Automotive Marketing App