---
Smooth Transition to Cognos Reporting
Improves University Info Access

An historical northeastern university aimed to provide more efficient, yet secure access to Banner data across the university community. Converting from a dated and complex reporting tool to a more accessible platform would result in a more powerful and user-friendly tool with more efficient access to the data needed for day-to-day operations. Aspect Consulting assisted with the smooth transition, providing environment setup, security configuration, report development, and training services.
---
Custom Application Streamlines University's
Security Administration
A prominent metropolitan university was faced with a demand for increased vigilance surrounding campus safety. The goal was to improve the speed and ease of managing the assignment of individuals to various access points located across multiple campuses. The new application had to interface with the existing security system, provide easy to use controls for granting and restricting access, provide security auditing controls, all while improving overall efficiency. Aspect quickly developed and implemented a new application to better manage the granting and restricting of access.

---
FEATURED ARTICLE



Higher Learning Institutions Increasing Turning to High Tech Staffing to Meet Quickly Evolving IT Demands
Universities and higher education institutions around the country are constantly faced with new and challenging issues in the ever changing world of technology and data management. Developing an organizational model to accommodate the changing IT environment, and facilitate openness is necessary to meet the demands of increasingly complex federal, state and local oversight of these institutions, along with continually evolving IT needs, and the staff that supports them.
---

CONSULTANT SPOTLIGHT

Leo Flyamer
Application Architect, Aspect Consulting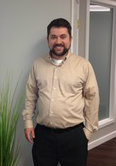 Leo is an experienced application architect, with a decade of in-depth knowledge of software and database development, with a strong background in developing custom software applications, implementing complex ETL processes, designing SharePoint solutions that utilize efficient workflow processing, and developing dashboard reporting.

Leo is involved in every aspect of the software development lifecycle, including gathering requirements, application architecture, development, testing, deployment and support.

He has achieved a high level of customer satisfaction by delivering solutions under budget and significantly ahead of schedule with a great emphasis on product quality and accurate interpretation of business requirements. Leo has developed robust web applications for clients using ASP.NET, C#, SQL Server and Oracle databases.

Leo has years of experience developing solutions for clients in the pharmaceutical and life science industries. Recently, Leo has been working with higher education institutions to implement applications that streamline critical campus activities, such as the management of campus security and access.

You have recent experience with developing custom software applications for Universities. Briefly describe some of the challenges they face and how you've been able to create a solution.
I recently developed a web-based application which manages access to campus locations for higher learning institutions. Our client, a prominent University, was searching for an efficient solution which would easily grant/restrict access, effectively maintain access point names, and improve audit efforts. Our stand alone application offers flexible, easy to use controls which assigns access points to individuals, maintains access points, controls privileges, and stores an audit trail. I'm happy to report that we were able to quickly resolve this issue for our client within a 4 week timeframe and within the set budget.

Leo, you frequently assist clients with SharePoint configuration and designing SharePoint portals. What are the challenges that our clients are facing? What do you see on the horizon with SharePoint 2013? What does it offer?

The most common issues we deal with relate back to our client's often not having the time or luxury to put a solid long-term strategy in place for their SharePoint environment. Companies often do not implement SharePoint governance, compliance, security, content and lifecycle management policies, leading to supportability and upgradeability issues. Also, a lack of understanding of the SharePoint ecosystem can have catastrophic consequences when an organization does not have a proper disaster recovery plan in place, or qualified development experience to implement custom workflows, which often result in significant performance degradations. On the horizon, I see migrations to SharePoint 2013 starting to dominate. Several clients are eager to move to SharePoint 2013 and take advantage of some exciting new features, like its built-in app store, enhanced visual interface tools with HTML5 compatibility, and improved social media and collaboration functionality. Many clients are embracing Office 365 due to competitive pricing, scalability, and reduced maintenance.

What are some of the latest trends in BI and Dashboard Reporting? What are the top items on our client's lists when it comes to providing dashboard reporting?
Visually, I think you can expect to see uncluttered, crisp and cleaner interfaces. Minimalist navigation is a trend that's gaining popularity with less text and more icons, graphs, or images. With the popularity of mobile devices and tablets, designers are more focused on the convenience of their mobile users and how they access company information. Some of the top items on our client's list of improvements would include improved mobile access, functionality, site development and web content management.

What do you enjoy doing when you are not at work?

I enjoy playing tennis, building quadcopters, and most importantly, raising my two wonderful children.