The Elements of Teaching

Peg Oliveira, PhD

Executive Director
As a psychologist, the periodic table has always inspired a bit of jealousy in me. I wanted that sense of underlying order that my colleagues in the physical sciences enjoyed. But it appears my wish may be coming true: as many states, like my own of Connecticut, join in the laborious steps toward defining the core knowledge and competencies for early childhood educators.
Over the past four years, I have been honored to lead hundreds of teachers, parents and advocates in Connecticut as they crafted this powerful roadmap for professional development and self assessment. In this process we scanned Federal guidelines, best practice and other states' frameworks. In the end, we in Connecticut, much like our colleagues in Massachusetts, California, and New York, came to a comprehensive "periodic table" of dozens of skills and knowledge areas across seven domains.
The CKC's are simply the mapping of the detailed work that go into each, so that none of the elements will be forgotten. But there are still a whole lot of elements—45 in Connecticut's version! So I am encouraging leaders to introduce the CKC framework through this more practical three step lens.
Know Yourself
Know Kids
Know Your Kids
To read more about the three steps, visit our blog!
---
---
Gesell Institute Announces New Director of Education and Development
The Gesell Institute of Child Development is happy to announce Erin Akers, M.Ed in her new role at the Institute as Director of Education and Development
.

"Erin brings years of child development experience to the new role of Director of Education and Development" said Peg Oliveira, Executive Director of Gesell Institute of Child Development. "She will play a key role in the strategic growth of the organization and success of our new professional development offerings."
---
New National Lecture Staff Advisory Council
The Gesell Institute would like to welcome Norman Heimgartner and Suzy Ferree to the National Lecture Staff (NLS) Advisory Council. The NLS Advisory Council was established in order to honor the principles and practice of the historical National Lecture Staff in its continued evolution toward growth and expansion. Members of the NLS Advisory Council provide guidance and mentorship to NLS members who are responsible for representing the Gesell Institute nationally through services for schools and parents alike.
Dr. Norman Heimgartner
Norman Heimgartner has been with the Gesell Institute for over 45 years as a National Lecture Staff member. As a veteran member of this carefully selected, highly educated, and insensitively trained group, Dr. Heimgartner has taught the Gesell maturational theory, the knowledge of ages and stages of child development and the practice of using the Gesell Developmental Observation assessment to teachers and parents around the globe.
Additionally, we are pleased to name Dr. Heimgartner an Arnold Gesell International Ambassador. In his many years with the Gesell Institute, Dr. Heimgartner has worked extensively with Professor Songkram and Dr. Nirund conducting research to determine if the Gesell assessment would be applicable to the Thai culture. As an Arnold Gesell International Ambassador, Dr. Heimgartner will continue to nurture and expand relationships with Gesell trained teachers and administrators around the globe.
Dr. Heimgartner began his journey with the Gesell Institute in 1969 to administer the Gesell assessment. The founders of the Gesell Institute, Frances Ilg and Louise Bates Ames, trained Dr. Heimgartner on the Gesell assessments. In 1974, Dr. Ilg invited him to become the new Executive Director. Dr. Heimgartner worked extensively overseas for the Gesell Institute for many years conducting research and giving workshops on the Gesell assessments as well as advocating for the Gesell Institute.
Dr. Heimgartner is a graduate of New York State University where he received his BS in Elementary Education, as well as a minor in Early Childhood Education. He then received his Masters of Arts Degree in Early Childhood Education, along with a minor in psychology, from Columbia University Teacher's College. After completing his Masters, Dr. Heimgartner became a graduate of University of Northern Colorado, where is received a Doctor of Education Degree in Elementary Education. He also received a minor in Psychology from this University.
After graduation, Dr. Heimgartner completed a Post- Doctoral Study at Yale University, where he worked with the Gesell Institute of Human Development. This eventually led him to become a primary education teacher for over 35 years. He was also a part of different committees at the University of Puget Sound for many years. Dr. Heimgartner has received many publications for various works he has completed. Dr. Heimgartner's expertise in childhood development allowed him to be honored and recognized by various Universities and organizations. Dr. Heimgartner's advanced knowledge gave him the opportunity to preform numerous international speeches. Not only did he give many speeches, he also taught many Gesell sponsored workshops throughout the country.
Additionally, Dr. Heimgartner has worked overseas for over 30 years giving speeches and presenting workshops on the Gesell Development assessment. For all of his hard work and dedication to his work in Child Development and to the advancement of the mission of the Gesell Institute of Child Development, we honor Dr. Norman Heimgartner as the first a National Lecture Staff Advisory Council Member and with the distinguished title Arnold Gesell International Ambassador.
Suzy Ferree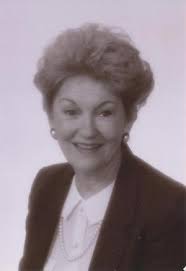 Suzy Emitt Ferree has been a member of the National Lecture Staff of Gesell since 1986. We are pleased to honor Suzy Ferree with the distinction of being an National Lecture Staff Advisory Council member for all her hard work and dedication to child development and to the expansion of the mission of the Gesell Institute of Child Development.
Suzy Ferree has had a long history of working with children and dedicating her life to their development. After her graduation from Oklahoma State University with a bachelor's degree in Family Relations and Child Development, Suzy immediately began her career working with young children. She was a teacher in a private kindergarten while her husband finished his degree, and while he fulfilled a military obligation, she taught 1st grade in a St. Louis, MO. suburb.
Since moving back to her hometown of Oklahoma City in 1968, Suzy has earned her Master's Degree in Early Childhood, and has been Director of two Christian Pre-Schools for a total of 30 years. She has also taught in Oklahoma City Public Schools at the Pre-K, Kindergarten and 1st Grade levels.
As a Pre-School Director, Suzy implemented age appropriate curricula and mentored her teachers on the Gesell philosophy, as well as responding to frequent requests for guidance and from public and private school administrators and teachers in OKC and surrounding communities. Suzy has been recognized for her contributions to the education of young children in a Citation of Appreciation from the State Senate of Oklahoma. She has been a guest speaker at numerous local and regional meetings on the subject of child development and ages and stages of a child's growth. While director of King's Gate Pre-school, Suzy was featured in an article in the Daily Oklahoman where she explained how a child develops and that growth is not a straight-line function and there is often a difference between a child's chronological age and his developmental age.
Suzy estimates that since 1986 she has conducted more than 100 Gesell workshops and met with countless parent and teacher groups to discuss how children grow and develop. In 2011 she was part of the Lecture Staff team that re-normed and produced an updated GDO-R Manuel.
Suzy has been married to Larry for over 55 years and they have three grown children and four grandchildren. Suzy is active in her church where she has been a group leader/mentor to young mothers on the subjects of child development and age appropriate activities as well as the spiritual and emotional aspects of being a mother.
---
Upcoming 3-Day GDO-R Workshops
Valley Village, CA: February 22 - 24, 2017
Knoxville, TN: March 8-10, 2017
Raleigh, NC: March 22 - 24, 2017
Baltimore, MD: April 24 - 26, 2017
Scott City, KS: May 23 - 25, 2017
Phoenix, AZ: June 5 - 7, 2017
Angwin, CA: June 26-28, 2017
New Haven, CT: July 24 - 26, 2017
Dallas, TX: August 2-4, 2017
---
True Then, Truer Now: March 16, 2017 4:00-5:00 PM ET
Join Gesell Institute Executive Director to explore the foundational principles of Gesell Maturational Theory and, importantly, how current research confirms and expands on its relevancy. Recent research confirms that children still grow and learn along the same stages defined by Arnold Gesell over a century ago. But the world has not remained quite so predictable. What are the implications for teachers and parents, today, of these long standing and evidence based principles of child development, in practice?
The Outdoor Classroom: March 21, 2017 4:00-5:00 PM ET
We all know how important outdoor play is for young children, but how can we enhance the outdoor experience beyond free play? The outdoors can become an ideal learning environment when teachers have the strategies to create experiences that enhance development and growth in all domains. Also, how can we bring the outdoors indoors? Join us for this exciting new webinar!
Pretend Play and Brain Growth: March 30, 2017 7:00-8:00 PM ET
What are the basics of child development and how do children learn? Neuroscience and current brain research tell us about child growth and learning and can we apply this knowledge to understand what school readiness really means. What role does PLAY have in this process? All types of play are important but not the same when considering overall development and brain development. What are executive function skills and how are they developed? What role do executive function skills play in a child's early academic career? What strategies can we use to narrow the achievement gap? We will explore all of this and more!
---
Peg Oliveira, Connecticut Representative
February 26-28, 2017 Washington, DC
March 20, 2017 Hartford, CT
April 1, 2017 Farmington, CT
April 2-5, 2017 Clemson, SC
We are proud to announce that the US Play Coalition is honoring Joe L Frost, a member of Gesell Institute's Advisory Council, with the creation of the Joe L Frost Award for Distinguished Research at this conference! Joe Frost will be the first recipient of this award, in recognition of his exceptional body of research that has enhanced and expanded the study of play.
Announcing the Joe Frost Award
June 3, 2017 New Haven, CT
November 15-18, 2017 Atlanta, GA
---
Gesell Institute Resources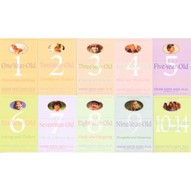 Gesell's Ages and Stages of Child Development
Is it time to revisit the authoritative Gesell series on the ages and stages of child development? Have you introduced it to the new parents in your life?
In each book of the series we discuss all important questions that concern parents, teachers, grandparents and all adults raising and teaching children. The general age characteristics are described, along with discussion of relationships, health, routines, tension outlets, parental concerns, behavior in school, and interests. The authors offer a warm, supportive approach with helpful insights for parents and teachers alike. The series covers children ages 1-14.
USE DISCOUNT CODE "STAGES10" TO RECEIVE 10% OFF THE AGES & STAGES BOOKS (Offer Expires April 1, 2017)
Coming Soon! Pre-Recorded Developmental Ages Webinar Series to accompany the Ages & Stages books! Follow us on Facebook to stay in the loop.
---
Research Spotlight: Kindergarten Transition
What Are the Benefits of Diverse Schools? Should I Hold My Child Back Before Kindergarten? Does Class Size Matter? Answers to common questions parents have about Kindergarten in this excellent article by Youki Terada for Edutopia.
Quick Links
Products
GDO-R Complete Kit- $298.90
Ready for Kindergarten DVD- $59.95
Book: What if Everyone Understood Child Development?- $24.95
Staff
Director of Education and Development
Education Programs Coordinator
Board of Directors
National Lecture Staff
National Lecture Staff Advisory Council
Advisory Council
www.gesellinstitute.org
Tel: 203-777-3481
Fax: 203-776-5001
310 Prospect St. New Haven, CT 06511