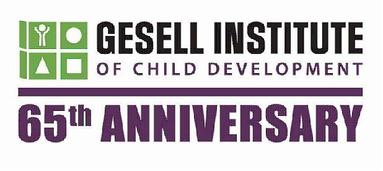 In 2016, The Gesell Institute of Child Development celebrated 65 years of advancing the understanding of how children grow and learn. Dr. Arnold Gesell, M.D. PH.D. (1880-1961) came to Yale in 1911, founding the Yale Child Study Center. The Gesell Institute was established in 1950 to build on the work begun by Dr. Gesell. Gesell Institute's programs and publications help parents and educators understand the ages and stages of child development as a way to better supporting learning and growth. The Gesell theory of maturational development still remains relevant today, on the 65th Anniversary of the Gesell Institute of Child Development.
To commemorate this 65th Anniversary, Gesell hosted a series of live and online Advocacy Activities during 2016 with the theme "The Latest Information on the Earliest Years." Topic included: Economics of Early Learning; Play; Social and Emotional Development; and Brain Science.

---
Gesell Institute Announces New Executive Director
On September 16,2016, the Gesell Institute of Child Development had the pleasure of announcing Dr. Peg Oliveira as the new Executive Director. Dr. Oliveira brings more than a decade and a half of early childhood development expertise to the Gesell Institute.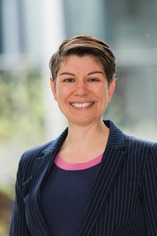 "Peg is a strong advocate for children and brings unique skills to the Gesell institute
in areas of management, program development, researc
h and policy analysis and strategic planning," said Carole Weisberg, President of the Board of Directors.
---
The Latest Information on Brain Growth in the Earliest Years

The final in a series of advocacy activities, we have released "The Latest Information on Brain Growth in the Earliest Years" a short summary and curated electronic collection of the most recent research on infant brain development.
When reviewing the latest and best research on infant brain development, some of this new research implores us to change how we teach children, including the fact that early learning begins even earlier than we thought. However, some research importantly confirms what we already knew, such as the importance of play.
---
Giving Back to our Local Community: Encyclopedia Donation
The Gesell Institute generously donated three child development encyclopedias to The Earl

y Childhood Resource Center at the Connecticut's Children's Museum in New Haven. The Resource Center hosts free Thursday evening training sessions to the young childhood community. Click here for more information on how to attend a training session!
---
Upcoming 3-Day GDO-R Workshops
Durham, NC: November 16 - 18, 2016
Norman, OK: December 12 - 14, 2016
Raleigh, NC: March 22 - 24, 2017
Baltimore, MD: April 24 - 26, 2017
Scott City, KS: May 23 - 25, 2017
---
Tuesday, November 15, 2016 - 7-8pm EST

Trainer: Bailey Bunch
Join us for this informative webinar including Ages and Stages of Child Development, typical behaviors, developmentally appropriate play-based activities, and practical examples of appropriate environments.
Wednesday, November 30th & Thursday December 1st, 6-9pm EST
Trainer: Sally Wells
Two day online training in using the GDO-R for 6-9 Year Olds. Prior completion of 2 ½-6 Year Old GDO-R Workshop is a prerequisite. Approximately 2 hours of preparation time prior to the start of the webinars required.
---
"Preschool teachers and staff show signs of implicit bias in administrating discipline, but the race of the teacher plays a big role in the outcome, according to research conducted by the Yale Child Study Center. The results help explain why black students tend to be suspended at much higher rates than white students."
Quick Links
Products
GDO-R Complete Kit- $298.90
Ready for Kindergarten DVD- $59.95
Book: What if Everyone Understood Child Development?- $24.95
Board of Directors
National Lecture Staff
Advisory Council
www.gesellinstitute.org
Tel: 204-777-3481
Fax: 203-776-5001
310 Prospect St. New Haven, CT 06511