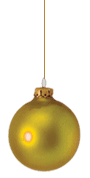 Letter From the Executive Director
Hands deep in pockets because there is a chill in the air, three-year-old Hadley stands on the late fall playground looking at the increasingly gray trees and shrubbery says, "How are we going to get all those leaves back on the trees?" Her teacher asks, "What do you think?"

What might prompt you to consider sending a gift of support to Gesell Institute of Child Development this year? Would knowing that you are investing in what seems like the most talked about education topic today from the White House to Wall Street to Main Street help you decide?

Everyone is talking about how children, like Hadley, who attend high quality preschool programs have lasting, decades-long benefits that actually makes America better for everyone!

President Obama said, "Early childhood education is a win for everyone!" (White House Summit on Early Childhood, December 10, 2014.)



James Heckman said, at the same Summit, that for every dollar invested in quality early childhood programs, $8 is returned to society in less student retention and remediation in the early years, less juvenile delinquency in middle school, and higher high school graduation rates which in turn brings more qualified people into the workforce who then buy, pay taxes and boost the economy. And there is less incarceration of those children who experienced quality PreK! Other health/life benefits to both the children and society include less obesity, less high blood pressure, less diabetes, better eating and health habits, higher income, and more intact 2-parent homes.

It is not any PreK program that generates these benefits, only high quality programs. Hadley is fortunate because she attends a high quality state-funded PreK program!
Gesell Institute of Child Development helps early childhood programs be high quality by promoting the principles of child development in all we do: workshops, seminars, webinars, developmentally appropriate assessments, books, brochures, and blogs! We also help parents, pediatricians, clinicians, and counselors in knowing why understanding child development is important. We help politician, city leaders, and businesses understand why investing in early childhood education is the best ROI on the street and the solution for economic growth.

Everything we do supports our mission, "To promote the principles of child development in all decision making about young children."

We need your help to keep Gesell Institute part of this growing national conversation

. For our recent accomplishments on the work we have done in this area, please see the 2013-14 Annual Report available online at

www.gesellinstitute.org.



We hope you will help us by generously donating $100, $500, or even $1,000 by check or

online

at

www.gesellinstitute.org

. Does your workplace or alma mater match donations making your gift go farther? Charitable donations of

any size—even $5 aid us in our efforts to help all early childhood education be high quality. Please help us promote our mission with a broader and deeper outreach to parents, educators, and policy makers.

You have the option to choose how you would like to help us help children succeed. Simply earmark your contribution Publications, Professional Development, Research, Parenting Resources and Programs, Development, or Other.

As 2014 closes, Gesell Institute has so much to be thankful for. As always, we appreciate your ongoing support and your choice to advocate for young children.

Sincerely,

Marcy Guddemi, PhD, MBA
Executive Director


P.S. Please donate now!
Breaking News and Blogs
http://www.gesellinstitute.org/11-10-14-babies-toddlers-preschoolers-screen-time/
http://www.gesellinstitute.org/nls-blog-post-relationship-heart-learning%E2%80%A8/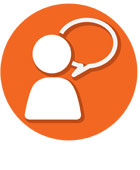 Tips From the National Lecture Staff
Imagine!
imag·i·na·tion noun \i-ˌma-jə-ˈnā-shən\
: the act or power of forming a mental image of something not present to the senses or never before wholly perceived in reality
: creative ability
Happy Holidays! This time of year elicits wonder, creativity, and excitement like no other time, especially for children. I read a wonderful article recently, which I shared on our social media outlets, regarding the POWER of imagination. Children are experts at imagining; in fact a developmental four year old can "out imagine" anyone! Current research tells us that imaginative play helps brain development, and also the development of social/emotional and self-regulation skills.
As educators, what role does imagination play in your daily life? I believe we are fortunate to work in a profession that not only allows for, but requires creativity and imaginative thinking. It is easy to get caught up in planning, managing, and keeping the routine and forget to imagine! What brand new activity can you introduce? How can you think outside the box today? Is there a fun adventure that is waiting to be had? How creative are you being every day? We have the ability to control our attitude, our thoughts, and our power to imagine! So whether it is a simple creative activity in a classroom, planning a grand adventure, or just deciding to imagine a little more every day…start imagining! You will be a better parent, teacher, co-worker, and a happier YOU!
Wishing you all a blessed Holiday Season,

Erin Akers, M.Ed.
Director, National Lecture Staff
CONNECT!
Visit, connect, and like us on Facebook, twitter, and LinkedIn for regular updates including articles, blog posts, quotes, and relevant information in the field of child development!
Here are some of our recent posts:
http://www.putmeinthestory.com/content/blog/encourage-your-child-to-be-imaginative.html
http://www.allianceforchildhood.org/sites/allianceforchildhood.org/files/file/Recess_online.pdf