Hi ,
Weissenborn, mandolins, ukulele, and acoustic guitars have all been on the workbench this year with lots of new tonewoods in the mix. My restoration of an old brac is now complete and I thought you might be interested in seeing how it turned out.
---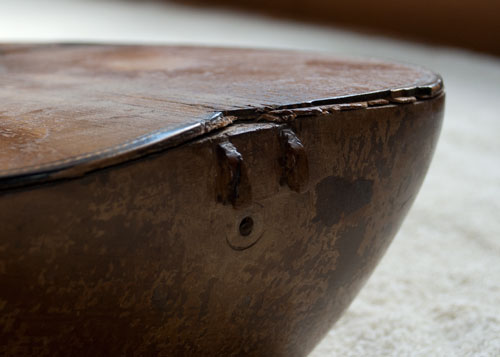 You may recall I took on a restoration project last year. It was a Croatian brac, of the tambura family of instruments.
It had no bridge, the top was worn out from years of play and it was pulling
off at the tail block area due to excessive string tension from the wrong gauge (read fencing wire) tha
t had been thrown on it in later life. The body was also caved in at the tail without the support from the top.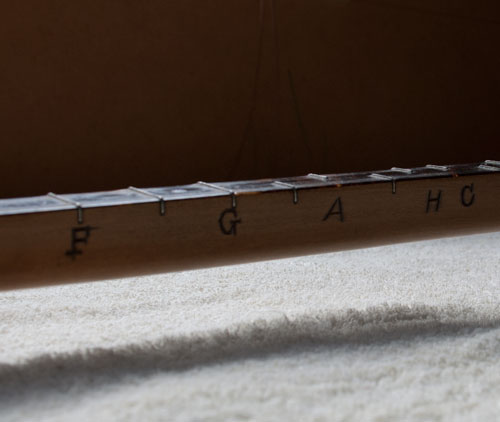 The neck had letters pyrographed into the side; perhaps to help teach children where the notes were. It was not pretty and I was more than a little hesitant when asked to restore it to "as new" condition.
Not just a restoration, I was asked to restore it and also to make it something special.




So here it is now!
....let me know what you think.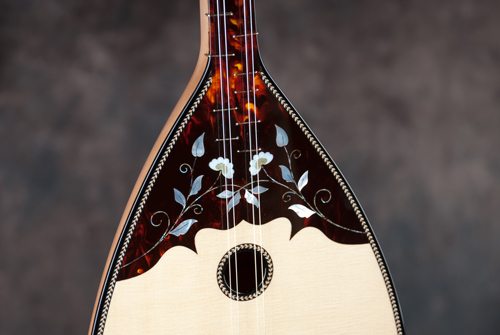 I have inlayed it with a design that is in keeping with the period (with a small reference to New Zealand in some of the shell materials). The design itself uses elements from the engraved tuner plate which has been re-plated with silver to restore it to its original beauty.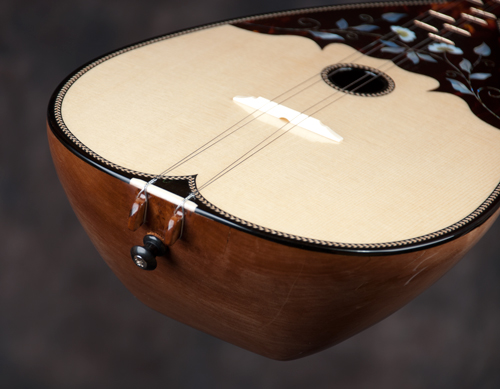 I spent some time with the owner when returning the brac and also met with one of New Zealand's leading croatian musicians who brought with him several of his own tambura along with a recently published book on the history of the instruments (in Croatian).
Though this particular instrument comes from a period that has been superceded by "newer" instruments and styles of music, it was moving to see how much the restoration meant to everyone present.

This project had a few complications along the way but I am pleased with the results and, all in all, this was a very satisfying project to be involved with. I hope you enjoyed the pictures.
Regards,
Laurie

Email : williams@guitars.co.nz
Website: LaurieWilliams Guitars