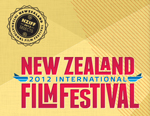 Click on the image above to be directed to the NZFF webpage for program details and ticket sales.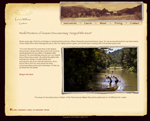 Please check my website when you get a chance and view the slideshow. It has some photos of the characters in the film as well as two of my boys doing their best to chop their feet off with axes!

There is also an audio clip you can play as well, thanks to Simon Fox for this.




Click here for the Radio New Zealand interview I gave for the festival launch.
Hi ,

This month's E-newsletter will be devoted to the release of the Song of the Kauri documentary. It is a little wordy, and does touch on the philosophical, but I believe it is appropriate to the film.

Synopsis



Kauri are New Zealand's majestic and mythological native trees. They are deeply rooted in the cultural and economic history of New Zealand, yet were nearly eradicated by early settlers and questionable government policies.





Song of the Kauri explores the current perspectives and tensions surrounding sustainable planting of Kauri, and the latent economic and creative potential of our sleeping giants.





Northland local, and internationally renowned luthier Laurie Williams is one of a select few who works with this wonderful timber. His instruments resonate with the heart and soul of New Zealand. Laurie Williams guitars have been played in orchestras and symphonies, in stadiums and in solitude, their unique qualities attracting enormous world wide attention.





Featuring acclaimed musicians Jackson Browne, Nigel Gavin, Michael Chapdelaine, Tiki Taane and Miranda Adams alongside philosophers, economists, historians, scientists, professors and woodsmen, Song of the Kauri will entertain and anger, challenge and enchant.





Poetic, political, surprisingly frank and firmly grassroots, this film reveals a story which has remained hidden from the mainstream. It's a documentary every New Zealander deserves to witness.



Some thoughts from the Shop Floor

Firstly, let me say how much I appreciate being part of this documentary, not because I am in it (I actually requested a double, but unfortunately, Tom was on another impossible mission), but because I believe it truly has something of value to say to our generation.
We are bombarded with so much hysteria and environmental activist propaganda today, that we can be made to feel guilty even for breathing. The environ mentalists have almost convinced us that the world would be better off without us humans at all. What a load of nonsense.

Don't get me wrong, I believe I have a responsibility to care for our planet and our forests, but I, like most of you, do not need the government, nor the environ mentalists, to tell me this. So for me, this film is in many ways about normal people using their common sense and their conscience, two ideas that have all but disappeared from the Western psyche.
In this film, you will be brought face to face with the reality of my world; I have to cut down trees to make the instruments I build. It doesn't mean I want to chop down every tree, just some of them, and it doesn't mean I am out to destroy the planet. It just means I live in the real world, and understand that the milk on the supermarket shelf actually came from the udder of a cow....and yes, I can still drink it.

I am aware that some people will find the film offensive, and will ban their children from viewing it lest they discover some very inconvenient truths. You know the type I am talking about; people who think instruments grow on trees, when they are actually built by people like me from dead wood.

And while I am at it I might as well warn you that you will see children weilding axes, without having passed any government safety training course, let alone wearing shoes on their feet!
(If you are squeemish, you should probably cover your eyes in this scene.)
Please do not attempt these stunts at home.
The children in the movie have been training for this film from a very early age and have learnt their skills by living in the real world under the supervision of loving parents. A novel idea I know, but one that has, by and large, been extraordinarily successful in teaching them that they are not invincible, that our choices do have consequences, and that sometimes, the risk is not worth the fun after all.
When all said and done, they do all still have their allotted number of digits on hands and feet. Indeed, no children were harmed in the making of this movie.


So if you want to see a refreshingly genuine and uplifting film that looks at life from the point of view of a Kiwi luthier, and his family, who know first hand that instruments don't grow on trees, then you should get along and book a seat. I'll be there, I'll be the one drinking a chocolate milkshake.
Screening details

The world premiere of Song of the Kauri will be shown in Auckland, NZ at SkyCity Theatre on 28th July. It would be great to see as many of you who are able to attend, and help make this event something special.
I must ask my international subscribers and clients to be patient. The producer does plan on world domination distribution soon but we have to start with New Zealand first.
You can find more info at the NZFF website and buy tickets, as well as find out other times to see the film throughout New Zealand during the festival.

Also see my website for more info and Song of the Kauri teaser.