---
All Souls UU Church, 4501 Walnut, KCMO 64111, 816-531-2131, www.allsoulskc.org
---
Caring Connections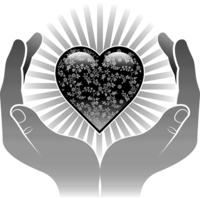 The memorial service for Schwab Major was rescheduled for Sunday, Feb. 24 at 2 pm at All Souls.
---
Friday, February, 8:

All Souls Bridge, Feb. 8, 7 pm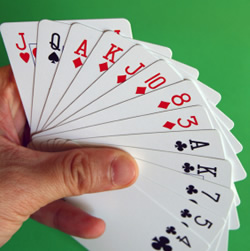 Please RSVP and bring snacks to share. Our host this month is Roma Lee Taunton. rltaunton1956@gmail.com
Saturday, Feb. 9:

NeedleHearts group Saturday, February 9th at 10:00-11:00 am in the Library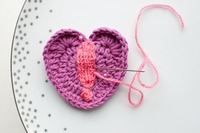 Come whether you are working on items to donate or projects for yourself. Good conversation, good friends and good works are a good way to start your weekend. How-to lessons, books, needles and yarn are available. CONTACT: Sue Coy or Sharon Cassity, needlehearts@allsoulskc.org If you have any questions.
---
Feb. 9, 9 - 12 noon at Village Presbyterian Church - Drawdown: Solutions to Reverse Global Warming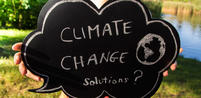 It will be held at Friendship Hall East (Room 228), Village Church, 6641 Mission, Prairie Village, KS (park in South Parking Lot) This workshop will be targeting a different demographic--everyday people.

If you are interested in joining a group of All Souls members at this workshop please talk to Lee Ann Googe (LeeGooge52@gmail.com).

---
Sunday, February 10:

All Souls Forum - 10 - 11 am, Bragg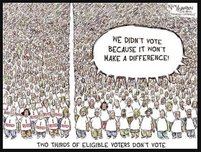 "Who Votes, Who Doesn't, and Why" with Michael Smith

Michael Smith, Ph.D., professor of Political Science and chair at Emporia State University, will discuss why for every ten U.S. adults, six vote and four don't. What separates them? What difference has this made in our current state of affairs? Are we better or worse off without these folks?
---
Service - 11:15 to 12:15 pm in Bragg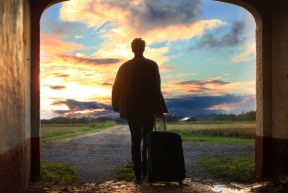 "Finding What's Next" with Rebecca Gant
The world is changing rapidly, and we must adapt. For an individual or group to find new way of being in new circumstances often requires a period of discernment. All Souls, Unitarian Universalists, and perhaps each one of us has the task of discernment in our near future. How can we know what step we should take? Join us as we explore possibilities for how to find what's next for us.
---
Music this Sunday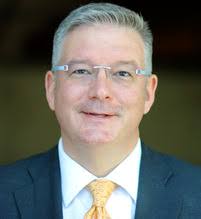 The All Souls Choir will provide the special music this Sunday. The will sing The Journey Is Our Home by Alan Pote and Arise, All Souls by Jason Shelton and Kendyl Gibbons. Arise, All Souls is the hymn that Jason and Kendyl wrote to commemorate our 150th Anniversary last year. The choir will also sing The All Souls Covenant which has been set to music by Music Director Anthony Edwards.

---
Here's What is Happening in Sunday School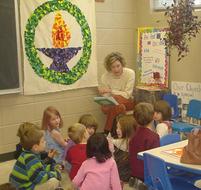 HERE'S WHAT'S HAPPENING IN SUNDAY SCHOOL

Our time for Creativity, Conversation and Community for all ages is from 10:00 to 11:00. Parents need to pick their children up at 11:00 so they can sit with their family at the beginning of the 11:15 service. Sunday school classes begin after the children have attended the first part of the service.

All classes will participate in a service project for the congregation.
---
This Week

All Souls Harvesters Drive - February

Harvesters' need for the month of February is Healthy Snacks:
Trail Mix, Dried Fruit,Fruit Cups,Granola Bars, Nuts & Seeds, Whole Grain Crackers.
Please note: In our region, the demand for food assistance is already high with more than 353,000 at risk for hunger. The recent government shutdown has only added to the number of people in need of food assistance. Please bring items for the Harvesters Barrel.
---
Rev. Gibbons out of the office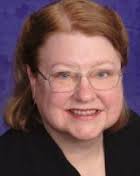 Rev. Gibbons is in California visiting her sister for the next 10 days. She will return to the office on February 20. Our Administrator, Le Aúndra Salazar-Slaughter, or our intern minister Rebecca Gant, will answer questions or cover needs while she is away.
---
Adult Classes/Meetings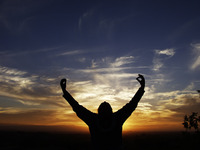 Aging Bulls: every Friday morning in the Meeting Room, 10 to 11:30, for coffee, snacks and conversation. Open to men of all ages. Agnostics AA Meeting: Tues & Thurs, 7 - 8 pm, Lower Level; Sat, noon

All Souls HUUmanist Book Club: February 11 & March 11 at 7:00 p.m. in Grace Hill Library. The book we are reading is Enlightenment Now by Steven Pinker We will discuss chapters 1-15 Mon. February 11 then chapters 16-23 on Mon. March 11
All Souls Movie Group: The next meeting of the group is Wednesday, February 6 , 2019 at 7:00 p.m in the lobby of All Souls to talk about the following movies: • If Beale Street Could Talk • On the Basis of Sex • Shoplifters • Stan and Ollie • Vice

Hope you can join us for an informal and lively discussion of this month's movies! We always have a fun and interesting conversation about film and we serve popcorn!
Bell Choir - After All Souls Choir, 7 pm on Mondays. Resumes Monday, Feb. 4.
Gnawing for Knowledge: Wednesdays at noon: philosophical discussion.

Useful Technology Class: 1st Saturdays at 10 am and Third Mondays at 6 pm. Each month will have a theme so you attend one or both classes as needed. Taught by Andrea Jonson and Evelyn Maddox. Questions? uuandrea2003@gmail.com

Women's Sacred Circle: 2nd and 4th Mondays, 3:30-5:30 pm; women share in a safe and confidential environment. Facilitator: Carolyn Connor.

Yoga: Tues, Wed & Thurs, 5:30-6:30, Bragg. Contact Marilyn Carpenter, marilyn.carpenter49@gmail.com
---
Humanist Book Club, Monday, Feb. 11 at 7 pm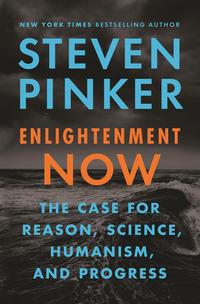 The Humanist Book Club will meet February 11 & March 11 at 7:00 p.m. in Grace Hill Library. The book we are reading is Enlightenment Now by Steven Pinker We will discuss chapters 1-15 Monday February 11 then chapters 16-23 on Monday March 11, 2019 All are Welcome! Co-chairs: Marilyn Carpenter and Carol Harsin

---
All Souls Mens Group, Feb. 14, Conover, 5 pm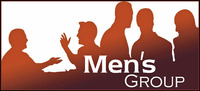 The All Souls Men's Group is meeting in Conover on the 2nd Thursday of the month on February 14, 2019. We will begin gathering at 5PM in Conover.

Dinner & Discussion 5pm $8/food — $2/drink

Program 7pm RSVP: Don Dickey, Chairman

---
From our Church Community:
February at the All Souls Gallery, reception on Feb 15 at 5 pm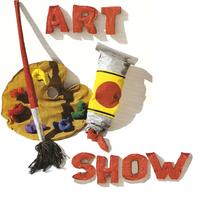 Object Performance, oils on wood panels by Zoe Green.

A reception for Zoe will be Friday, February 15 from 5 to 7 pm.

---
Are you ready to take your involvement at All Souls to the next level?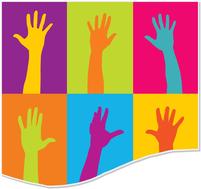 The Nominating Committee is looking for people to serve in leadership roles. We are currently recruiting people to be elected at the annual meeting in May. If you are interested please see a nominating committee member. If you know of someone you think would be a good board member please pass that name on to the committee also.

Nominating Committee: Kathy While, Amy Robertson, Sharon Cassity, Sue Coy, Anna Sajovic, Lon Swearingen, Nelson Maurice.

---
Save the Date: Oscar Watch Party - Sun., Feb. 24th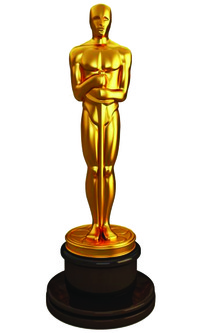 Oscar Watch Party on Sunday, February 24 at 6:30 p.m. the All Souls Movie Group will have an Oscar Watch Party in Conover Auditorium.
---
All Souls MARCH MADNESS Auction & Wine Raffle Saturday, March 2, 2019 - Buy your ticket now!!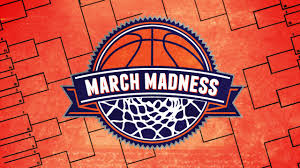 The 2019 Auction will be held on Saturday March 2. Get ready for our own All Souls March Madness! Support our largest annual fund raiser by submitting something for the auction.Stop by the Auction Table in the Lobby on Sunday to pick up a donation form and buy a ticket to the auction dinner.

Did you know:
• Free child care will be available, call the church office to reserve a spot.

• Please donate an item or service to the auction. Can you host a dinner or event at your house? Game night? Do you have access to a vacation home? Do you have artwork that you no longer love? Do you have tickets to a theater or sporting event? How about donating a pie-a-month or other tasty food items? Needlework?

Auction Donation Forms need to be returned to Bob Miller at treegnomebob@gmail.com no later than Sunday February 17.
--------------------------------

Donation of bottles of wine for the Wine Raffle held during our annual Auction are requested. Please contact Ruth Robarge at randbkc@att.net to arrange pick up or a time to drop donations off at church. And while you are at it, stop by the Auction table in the lobby after Sunday Service and buy some raffle tickets!

---
Save the Date: PeaceWorks - Annual Meeting at Simpson House, Sunday, March 3 at 2 pm


PeaceWorks-KC's Annual Meeting at Simpson House.
After sharing snacks (bring finger-food if you can), PeaceWorks members and Friends will hear from a panel on "Environmental Justice," spanning issues of racism, militarism, environmental degradation, and economic exploitation. We will also be holding elections, and receiving reports. For Information: Henry Stoever, henrystoever@sbsglobal.net
---------------------------------
Thursday, February 21st 7:00- 8:30pm, at All Souls

Pat Elder of World Beyond War www.worldbeyondwar.org

His topic: "Confronting Militarism in Schools, Contaminants in KC." He has advised communities in getting laws passed that limit the military's ability to recruit High School students. He welcomes questions on military recruitment as well as on contaminants at the old plant, the Kansas City Plant at Bannister Federal Complex. Any additional information contact Henry Stoever henrystoever@sbcglobal.net

---
The 2019 MidAmerica Regional Assembly is across the state in St Louis this spring! In St. Louis,
April 5-7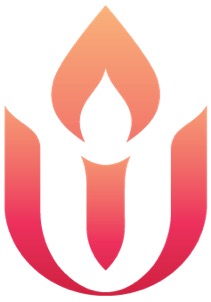 Our UUA President, Susan Frederick Gray, will be the keynote speaker for the assembly, organized around the topic of Intersectionality. One of the workshops may be of particular interest: "The Social Justice-Rooted Congregation: An Assessment Model," as it could help guide a re-invigorated Social Responsibility push here at All Souls. More info at
Control key and click.
If you are interested in joining other All Soulers attending April 5-7, please let Raegan Buatte know via email at rbuatte@gmail.com!

---
reStart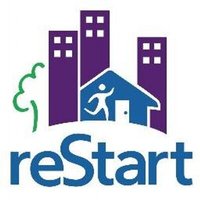 All Souls has long tradition of serving an evening meal at reStart the Fourth (4th) Sunday of every month. We need your support to fulfill our commitment! Typically we serve 75-100 persons and "work" 3-6pm. reStart is experiencing administrative changes. The number of people eating will be unpredictable for the next couple months. Please, bare with me! Let's give a round of applause to Kelly Burke, Jan Wheeler, Nelson Maurice, and last minute friends and husbands! They served Sunday, December 23rd without any complaint!
Following dates available. Please ask your committee which 4th Sunday they would like to serve!!

Sunday, February 24th- Sunday, March 24th -Sunday, April 28th- Sunday, May 26th- Sunday, June 23rd -Sunday, July 28th- Sunday, August 25th- Sunday, September 22nd- Sunday, October 27th- Sunday, November 24th- Sunday, December 22nd
Slots will fill quickly! Contact Jaime Taylor for more details or to make arrangements. msjaimetaylor@gmail.com
---
ALL SOULS MORE2


The Metropolitan Organization for Racial and Economic Equity (MORE2) Core Team at All Souls is active and working on building the beloved community. Meeting times/locations are:

1st Mondays – Trinity United Methodist Church 620 E Armour Blvd, Kansas City, MO 64109 6:00 – 7:30 – (Criminal Justice, Workforce, Education & Healthcare) 3rd Mondays – Grandview Park Presbyterian Church 1613 Wilson Blvd., Kansas City KS 6:30 – 8:00 Voter Engagement/Deep Democracy, and Immigration
---
SAVE THE DATE The All Souls Choir will present John Kramer's THE IMMIGRANT EXPERIENCE on May 5th at 11:15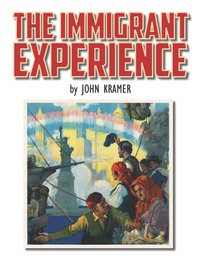 The All Souls Choir will present John Kramer's THE IMMIGRANT EXPERIENCE on May 5th at 11:15 during the Sunday Service and a Community Performance on the evening of May 6th at 7:00pm. THE IMMIGRANT EXPERIENCE combines the words of US leaders from the 18th to the 20th century and Kramer's own evocative lyrics to tell a compelling story. It reminds us of the aspirations that formed this "nation of immigrants," confesses the ways we have fallen short of that vision and inspires us to renew, affirm and act on those foundational values.

---
Thanks for Reading to the End

Talking Animals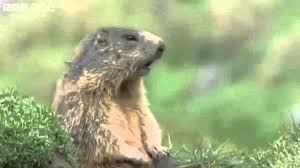 Walk on the Wild Side with Animals on BBC One
---
Accessing Friday E-mail through Website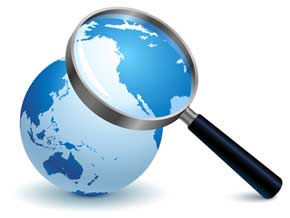 You may now download and/or view the Friday e-mails by logging on to the All Souls website, www.allsoulskc.org, and selecting the tab "This Week." No need to forward this e-mail any more.
Anyone can find this information any time, from anywhere.
---
Many Thanks to Vertical Response for making their email newsletter available to All Souls at no cost!
Did someone forward this email to you? If you would like to start receiving this weekly update of All Souls activities, please email
Notifications@AllSoulsKC.org