---
All Souls UU Church, 4501 Walnut, KCMO 64111, 816-531-2131, www.allsoulskc.org
---
Accessing Friday E-mail through Website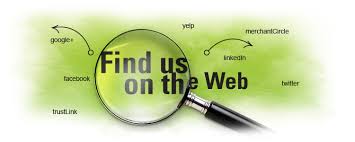 You may now download and/or view the Friday e-mails by logging on to the All Souls website, www.allsoulskc.org, and selecting the tab "This Week." No need to forward this e-mail any more.
Anyone can find this information any time, from anywhere.
---
Flowers for this Sunday - It is a Mother's Day Tradition!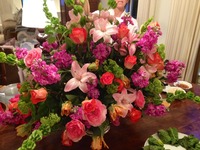 Please bring a flower, from the garden or the store, for each member of the family to contribute.

---
This Sunday, May 13:

MUSIC SUNDAY - 11:15 - 12:15 pm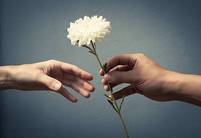 "Love, Power, and Fear" with Rev. Kendyl Gibbons
We honor Mother's Day with our traditional UU flower celebration, and reflections on the perception of powerful women in the history of our culture. Mother love can be a subversive force, challenging the suffering of the status quo, but a culture's capacity to tolerate the exercise of power by women is never a given. The image of the witch reflects and informs this ambiguity, even in our own day. Be sure to bring a flower, from the garden or the store, for each member of the family to contribute.
---
Forum - 10 - 11am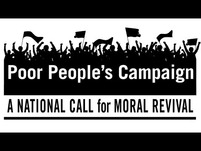 "Poor Peoples Campaign 101" with Michael Enriquez

Mike is Executive Director of Stand Up KC. He will lay out the new Poor Peoples Campaign: National Call for Moral Revival, a multi-racial effort to fulfill Dr. Martin Luther King's vision to eradicate the "triple evils" of racism, economic exploitation, and militarism. Learn how you can help.
---
Music this Sunday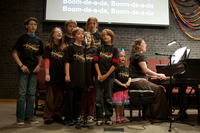 The All Souls Children's Choir and their Director Sarah LaBarr will be providing the Prelude this Sunday. They will sing
Filled with Loving Kindness
. It has a text that is adapted from a Buddhist chant and set to music by Ian Riddell. He says, "since the act of singing is linked to our feelings, we bring ourselves closer to the practice of our faith when we sing about something we believe in."
Debbie Clark, harpist with the KC Symphony, will also be joining us this Sunday and helping us celebrate Mother's Day and The Flower Communion. Don't forget to bring a flower from your garden or the store for each of your family to contribute.
---
Here's What is Happening in Sunday School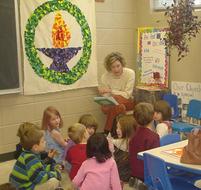 HERE'S WHAT'S HAPPENING IN SUNDAY SCHOOL Our time for Creativity, Conversation and Community for all ages is from 10:00 to 11:00.
Parents need to pick their children up at 11:00 so they can sit with their family at the beginning of the 11:15 service.
Sunday school classes begin after the children have attended the first part of the service.
The preschool - sixth grade classes will celebrate Mother's Day.
The seventh and eighth grade class will enjoy the service.
The teen class will discuss social justice issues.
---
Today Friday, May 11

May Bridge, May 11 at 7 pm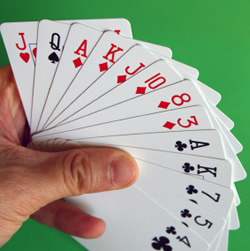 Friday, 7 pm
Home of Ginger Powers
Snacks welcome
---
This week:

Adult Classes/Meetings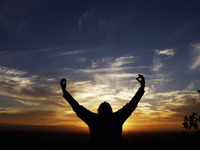 Women's Sacred Circle:
2nd and 4th Mondays, 4 - 5:30 pm; women share in a safe and confidential environment. Facilitator: Carolyn Connor.
Young Adult TV CLUB
- Tuesdays in April - 7 - 9 pm Jack Gaede, facilitator.
Bell Choir - Wednesdays - 6 - 8 pmGnawing for Knowledge:
Wednesdays, noon: philosophical discussion.
Agnostics AA
Mtg
: Tues & Thurs, 7-8 pm, Lower Level; Fri & Sat, noon, Mtg. Rm.
YOGA:
Tues, Wed & Thurs, 5:30-6:30, Bragg. Contact Marilyn Carpenter, marilyn.carpenter49@gmail.com
Agnostics AA Meeting: Tues & Thurs, 7 - 8 pm, Lower Level; Sat, noon
Adult RE with Rev. Kendyl Gibbons:
Wed. 1:00 - 2:30 pm in the Meeting Room. April is
Some of My Best Friends Are Black
by Tanner Colby.
HUUmanist Book Club
: Monday, May 14, at 7pm:
Tending the Flame
by Jim Grebe and co-author Kay Jones AND a paper by John Weston on
Seven Types of Humanism
(pdf available from GBrown)
All Souls Movie Group
: Wed, June 6, 2018, at 7:00 p.m in the lobby of All Souls • Foxtrot • Itzahk (documentary) • RBG - Ruth Bader Ginsberg (documentary) • Tully
The upcoming Starwars film
, Solo, was also requested by a subset of the movie group.
The discussion of Solo will take place at 6:30 p.m
. before the regular movie group discussion. Hope you can join us for an informal and lively discussion of this month's movies! We always have a fun and interesting conversation about film and we serve popcorn!
---
Demeters, Tuesday, May 15 at 6 pm, Conover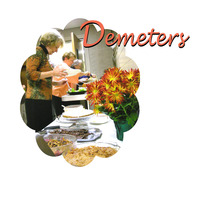 Monthly Potluck and meeting - 6 pm in Conover
---
From our Church Community:
It's that time again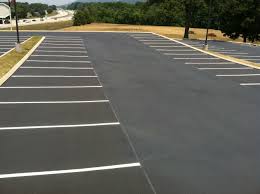 The week of May 12th we will have our parking lot resurfaced, which means we will NOT be able to use the lot when this is being done. Weather permitting, this will be done on Monday (May 14)and will only take one day. But delays can happen, so don't be surprised if you're unable to use the lot someday that week. Chuck
---
From the Nominating Committee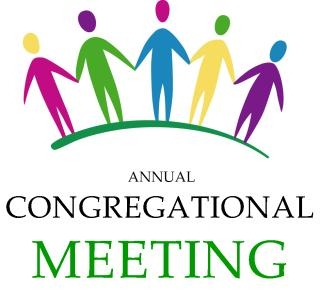 Our Annual Meeting will be on Sunday May 20.
The following Nominees are submitted for your consideration:
Treasurer
-Julie Koehler
Assistant Treasurer
-David Robinson
Board At Large
- Barbara Bemis, Andrea Jonson, Cheryl Westra
Audit
-Mike Jonasson
Nominating Committee
-Jane Henderson, Anna Sajovic, Lon Swearingen
Watch the May Flame for the bios.
---
All Souls Harvesters Canned Food Drive - May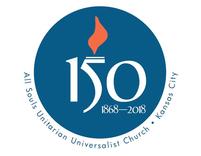 Cinco de Mayo is a holiday in Mexico celebrating the unlikely victory of the Mexican army over the French Empire at the Battle of Puebla, on May 5, 1862. In the U.S. Cinco de Mayo is often an opportunity to get two for one margaritas at your local Mexican restaurant. At All Souls we have a much better way to commemorate this date with "cinco latas de comida." During May bring five cans of food for the All Souls Harvesters Barrel. You will be helping people in need and you can celebrate Cinco de Mayo without needing a designated driver.
(No expired cans please) No Glass please!

__________________________

The Malawi Project could build houses, schools or a community center. Gently used hand tools you don't need are desperately needed by the people working with the Malawi Project. A box for your contributions, along with the details of how this program started and is supported. Join us at the 150th Celebration table each Sunday this Spring.
---
Black Lives Matter and Other Poems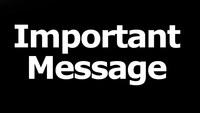 Those who purchased a signed "Black Lives Matter and Other Poems" book by Joseph Davis in the Church Administrator's office. Please stop by to get your copy. Also there are two more for sale.
---
Important Announcement: Renovation Steering Committee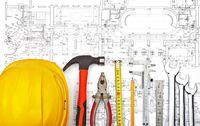 A new electrical system is coming, but causing delays with our renovations. This Sunday, 5/13, there will be no air conditioning, so dress for summer and maybe bring a personal fan. By next Sunday, 5/20, one AC unit will be hooked up, which will cool the Lobby. Hopefully the cool air will flow into Brag making it more tolerable. 6/5 - 6/11 there will be NO electricity in the entire building. No lights, no AC, and (gasp) no computers! We will be changing over to the new electrical system. We project everything should be powered by 6/22. Charles Dickinson and Sue Trowbridge will be rescheduling some meetings. Be aware of possible room changes. The classrooms should naturally be cooler, being mostly below ground. Simpson House is unaffected as it is on its own electrical system. If you have an event or meeting and are not contacted or want to check on a moving to a different room, please contact them. So stay cool, chill out, catch a breeze! We'll keep you posted.
---
More about landscaping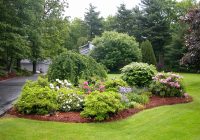 Our Wish list:
perennials/ flowers/ ground covers Do you have more of these in your garden than you need? vinca minor (periwinkle), golden ragwort (squaw weed), stonecrop, agave, sedum, forget-me-nots, or native wild flowers – especially any variety of milkweed - and shorter prairie grasses and sedges. Will you be separating and thinning them? Your extras are welcome here to supplement a butterfly garden and landscaping the east side
We will be planting May 19th
,
please bring you plants by May 18
so we can determine where to put them. Please leave plants by the planter box on the Warwick side. Chuck
_______________________________
Our Capital Campaign Renovations plan did not include any funding for landscaping. Fortunately we have received a very generous donation for landscaping. Fortunately we have received a very generous donation for landscaping and you are encouraged to supplement this gift with donations to our "landscaping fund".
A task force will be formed to review our landscaping needs and wants and how best to use donations for landscaping.
If you would like to serve on the task force, please contact Margaret Drinkwine or Chuck Downing.
---
Mark your calendar: BUTTERFLY GARDEN WORKDAY MAY 19 – 10 a.m. - 1 p.m.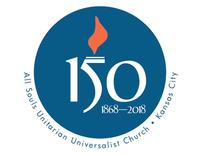 After the construction, let's plant some beauty on our grounds. All Souls members are invited to spend a few hours helping plant a butterfly garden on the church grounds. Bring your work gloves and garden tools.
If you have some wildflowers or vinca minor you'd like to donate, please bring them with you.
---
Save the Dinner Dates!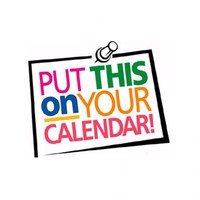 Make your plans now to join two awesome community events this spring: Table of Faiths, sponsored by the
Greater Kansas City Interfaith Council,
will feature keynote speaker Nate Phelps, on
Tuesday, May 8, from 5:30 to 8:30 at the Overland Park Convention Center
.
MORE2, the Metro Organization for Racial and Economic Equity
, will hold its annual banquet on
Thursday, June 14, at Union Station
. More information about these events will be available soon.
---
GA Home Hospitality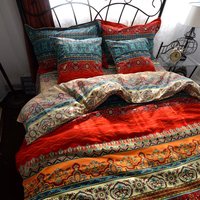 We could really use more space, anything from a bed in the basement to a whole house. We've SOLD OUT those that are close in and made about $5K for the church already. It is expected that some of those a little farther out will 'sell' as GA draws near, but if you can spare a bedroom please let me know. These folks are all dedicated UUs and will be at the conference from early morning till sometime at night.
Email or text if you can help.
Dori Bader
---
Update your group's meeting time and place on the calendar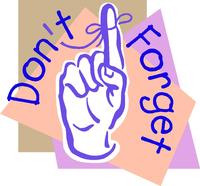 As May rolls around, please remember to update your group's meeting time and place on the calendar. You may lose your spot if you forget to do this. Also remember: if you are a member with a "free" use, we ask that you "pass the hat" to help defray building costs. Let me hear from you as soon as possible! Thanks, Sue
---
Thanks for Reading to the End

22 Powerful Moments Expressing Mother's Love Among ANIMALS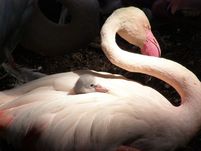 Happy Mother's Day! To all our mothers...
Click here for video.
---
Many Thanks to Vertical Response for making their email newsletter available to All Souls at no cost!
Did someone forward this email to you? If you would like to start receiving this weekly update of All Souls activities, please email
Notifications@AllSoulsKC.org