---
All Souls UU Church, 4501 Walnut, KCMO 64111, 816-531-2131, www.allsoulskc.org
---
Accessing Friday E-mail through Website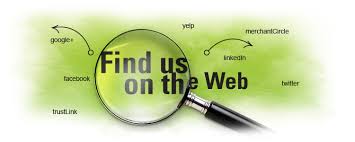 You may now download and/or view the Friday e-mails by logging on to the All Souls website, www.allsoulskc.org, and selecting the tab "This Week." No need to forward this e-mail any more.
Anyone can find this information any time, from anywhere.
---
Caring Connection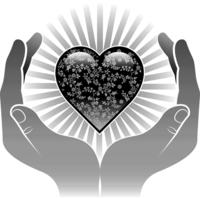 We have a current need for meals, rides and visits. If you can help please contact Bonnie Schwarzenholz or the church office.

---
This Sunday, June 10:

Service - 11:15 - 12:15 pm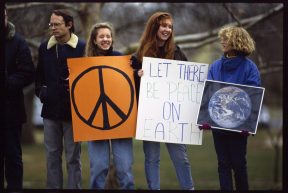 "To Learn the Future" with Rev. Kendyl Gibbons


The class of 2018, at Marjorie Stoneman Douglass High School and elsewhere around the country, has called attention to the power of youthful vision. How can people of all ages offer both support and guidance to those hoping to change the tragic inequities of the world they have inherited? We will celebrate the graduation of our All Souls seniors with the traditional Rainbow Arch, and the collection will help support the Coming of Age trip to Boston.
---
Summer Religious Odysseys Program 10 - 11am, Bragg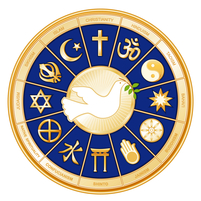 Our summer Religious Odysseys program will begin with a celebration of Father's Day a week early. Father and son team David and Isaac (Iz) Robinson will be our speakers in Bragg at 10am on Sunday, June 10. David Robinson is one of our newly elected All Souls Board members. We have watched Iz grow from a new baby to a child who sang in the children's choir to a teen who now helps out with the children's choir and has acted in many theater performances in the KC area.

The following week on June 17 will be a participatory Odyssey. All who attend are invited to share stories of their father(s) or grandfather(s) or their experiences as a father. If you are interested in presenting your Odyssey, as an individual or as part of a group at All Souls, contact Carolyn MacDonald.
---
Music this Sunday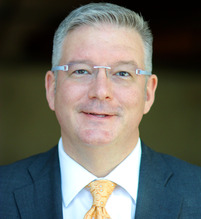 Shanna Jones joins Music Director Anthony Edwards this Sunday. To help us celebrate our youth and Carissa, our high school graduate, Shanna will
sing Everything Possible
. It was written by Fred Small. Fred is an American singer-songwriter. His songs often make a political or ethical statement. He began his career as a lawyer and later became a Unitarian Universalist minister.
Everything Possible
premiered in 1993 on the CD Flying Fish. This is the lullaby that we all wanted to hear when we were young.
---
Here's What is Happening in Sunday School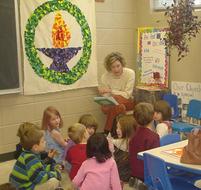 HERE'S WHAT'S HAPPENING IN SUNDAY SCHOOL Our time for Creativity, Conversation and Community for all ages is from 10:00 to 11:00.

Parents need to pick their children up at 11:00 so they can sit with their family at the beginning of the 11:15 service. Sunday school classes begin after the children have attended the first part of the service.

The preschool - sixth grade classes will experience cooperative learning through circle challenges.

The COA class and teen class will attend the service.
---
Friday, June 8 and Saturday, June 9

All Souls Bridge Group, Fri. June 8, 7 pm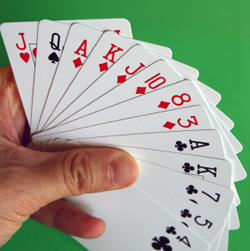 All Souls Bridge Group will meet on Friday, June 8th at 7 pm. Bring snacks to share.

Held at the home of Carol Fields & Chuck Downing

downingpix@gmail.com
---
An opening reception, Friday, June 8, 5–7 pm ALL SOULS GALLERY "Radiating Joy" by Joy Baker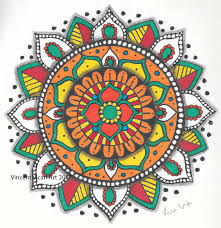 An opening reception for artist, Joy Baker is tonight. Friday, June 8, 2018 from 5 – 7 pm. Please plan to attend and meet this fascinating artist. Joy states that " My Mandala work appeals to me, because the process requires working from the inside-out to create beauty. I begin the creation process with an intention in mind, and I title my work before I paint it."
Jane Gilbreath for the Visual Arts Committee

---
NeedleHearts, Saturday, June 9th at 10AM-12PM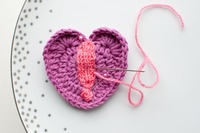 If you are interested in learning to knit or crochet, please come and meet us. We will have yarn and needles and hooks and can give you a brief lesson. Join us as we visit and assemble another community lap afghan. We look forward to visiting with old friends and getting acquainted with new friends.

CONTACT: Sue Coy or Sharon Cassity, needlehearts@allsoulskc.org If you have any questions.

---
This Week:

YA Potluck/Board Game Night Sun., June 10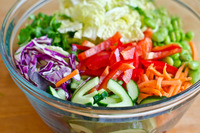 We will be meeting this coming Sunday from 6:30-9pm for our regular habit of food, company, and games. Please bring a dish to share, a game to play, and friends to join in the fun.

Please let us know by Friday at 5pm if you desire childcare. See ya then!
---
Adult Classes/Meetings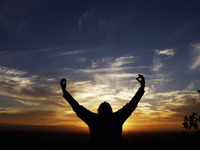 Women's Sacred Circle: 2nd and 4th Mondays, 4 - 5:30 pm; women share in a safe and confidential environment. Facilitator: Carolyn Connor.
All Souls Choir will resume in SeptemberBell Choir - Bell choir is on break till July.
Rehearsals will start July 11, to get ready for the fall. Any one can join, children welcomed but should bring an adult with them, and you do not have to read music. For more information contact Ruth Robarge or Dori Bader.
Gnawing for Knowledge:
Wednesdays, noon: philosophical discussion.
YOGA:
Tues, Wed & Thurs, 5:30-6:30, Bragg. Contact Marilyn Carpenter, marilyn.carpenter49@gmail.com
Agnostics AA Meeting:
Tues & Thurs, 7 - 8 pm, Lower Level; Sat, noon
All Souls HUUmanist Book Club: Yearly Movie Meeting: July 10 Tues. at 6:30 p.m. in Conover:
Crimes & Misdemeanors (an existential comedy-drama by Woody Allen)
You may bring treats to share but this is optional. September 10 Mon. at 7:00 p.m. in the Grace Hill LibraryMan's Search for Meaning by Viktor E. Frankl

All Souls Movie Group
: Wed, July 11, 2018, at 7:00 p.m in the lobby of All Souls to talk about the following movies • First Reformed • Hearts Beat Loud • On Chesil Beach • The Rider • Won't You Be My Neighbor (documentary) Hope you can join us for an informal and lively discussion of this month's movies! We always have a fun and interesting conversation about film and we serve popcorn!
---
From our Church Community:
A note from Scott England, President of our All Souls Board of Trustees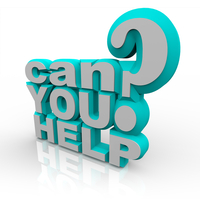 Help! As Atmosphere Coordinator for GA, I'm responsible for furnishing office space for the chaplains and Right Relationship Team at GA - in order to finish furnishing the spaces, I am looking for the following items: 4 comfortable armchairs, 7 floor lamps. I'm also looking for any kind of fabric art (quilts, crocheted or knitted blankets, batik, etc.,) that can be hung on room dividers or from walls as part of decoration.

If you have any items that could be donated from June 18th through the 25th, please contact Scott England at 816-304-0152 or sengland2kc@gmail.com

---
Sign up Now! All Souls Summer Camp: Viva Mexico July 30-August 3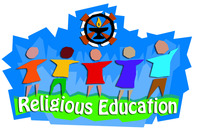 Join the Professors and the students of the Academy of the Sacred Flame for our All Souls annual summer camp! We will combine the traditions of our past Harry Potter camps with celebrating the traditions of the Mexican culture. Open to grades kindergarten through high school.

Registration forms are in the June newsletter. To volunteer as a camp professor or helper, contact: Rev. Judith Cady, 816-531-2131, lrd@allsoulskc.org

---
Call or email now to make sure you are on the calendar for the coming church year!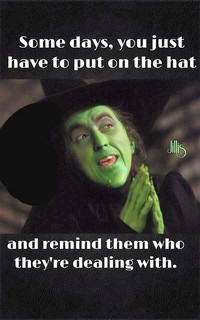 Those groups that meet on a regular basis throughout the year please note: Your priority scheduling is in June. If you don't schedule in June, your regular room will probably be unavailable. See this excerpt from our Building Use Policy: All church groups and committees meeting on a regular basis are expected to reserve space on an annual basis in June. After that rentals or outside groups will be scheduled.

Please help us keep our church calendar accurate and useful. This also assures that the building security is in place. Thanks, Sue schedule@allsoulskc.org
---
From the Church Office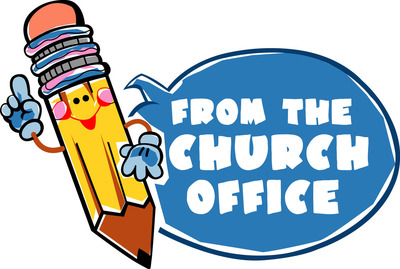 Need a couple of volunteers to pick up 2 desks and 2 round tables form First Citizens Bank and bring to church. Contact the church administrator for more details.

---
All Souls Harvesters Canned Food Drive - JUNE

June:
Fruits & Vegetables

Canned Fruits

Canned Vegetables

In the Harvesters service area one in seven people is food insecure. Food insecurity means that a household may have food today, but doesn't know if there will be food tomorrow or enough food for everyone in the household. Please remember to bring food donations for the Harvesters barrel in June.

Help make All Souls members end food insecurity for their neighbors.
---
Beloved Conversations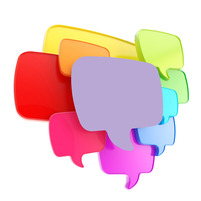 Beloved Conversations is a small-group ministry focused on anti-racism and fighting white supremacy within and beyond our congregation. Participants will commit to 9 two-hour sessions from September-November. Hours and days will be determined and posted soon - attend the June 17th Sunday service for more information and testimonials from recent participants who finished the program in May. Contact Anna Sajovic for any questions asajovic65@gmail.com

---
reStart Monthly Suppers prepared by ALL Souls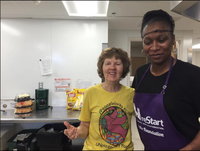 Thank you Marli Murphy and Tommy Graves!! Still need 2 volunteers June 24 Sunday. Cool opportunity with the family!!! Volunteer shopper, chopper, cook, and server positions (4 person team) needed for the following dates: Sunday, June 24 (Sunday, July 22). Cynthia Butcher and her lovely family is serving. Sunday, August 26; Sunday, September 23; Sunday, October 28; Sunday, November 25 Sunday; December 23. Contact Jaime Taylor for more details or to make arrangements. msjaimetaylor@gmail.com

Look for a sign-up sheet on the Bulletin Board next to the Meeting Room.

---
Renovation Steering Committee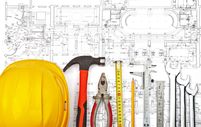 Installation of the new transformer has been delayed, and so has the power outage in our building. Our new delivery date for the transformer is projected to be June 25. We'll keep you posted as soon as we have firm dates. In the meantime, we're exploring ways to get more air conditioning in the building.
---
Save the Dinner Date!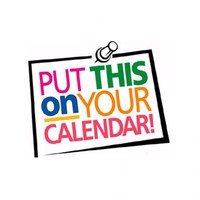 MORE2, the Metro Organization for Racial and Economic Equity
, will hold its annual banquet on
Thursday, June 14, at Union Station
.
You may make a reservation in the church lobby on Sunday!
---
Meadville Lombard hosting breakfast at GA


On behalf of the board of trustees of Meadville Lombard, the Unitarian Divinity School in Chicago, I would like to enlist your help in inviting any members of your congregation attending the General Assembly of the UUA next month to our annual Partners in Ministry breakfast. (The work of Rev. Kendyl Gibbons, your senior minister, was featured at this breakfast at the GA in New Orleans last summer. This year we will feature Rev. Dr. Mark Morrison-Reed, the preeminent scholar of black UU history.) The goal of the event is to broaden awareness of the crucial role that Meadville plays in training UU ministers. We would particularly like to meet individuals who might have an interest in ministry as a vocation, and those who might be willing to support the mission of the school. It is not necessary to be registered for GA to attend the breakfast, so any members of your congregation would be welcome. The breakfast will be held in the Starlight Ballroom at the Crowne Plaza Kansas City Downtown 1301 Wyandotte St, Kansas City, MO 64105

Friday, June 22, 2018 7:00 - 8:15 a.m. There is no cost to attend, but reservations are required. Those wishing to attend, or to learn more, should respond to Barbara Baldwin at 312 212-0676 or bbaldwin@meadville.edu

---
GA is Coming to KC - It is a Big Deal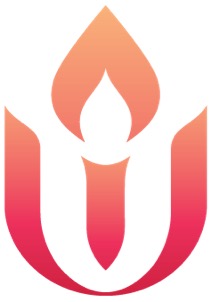 The UUA General Assembly is held in a different city each year. GA has never been in Kansas City before, and it might not come back to KC within the lifetime of many of us. IT IS A BIG DEAL. It is where the UUA makes long term decisions about our future. This is an opportunity for all of us in our front yard - take advantage. There will be THOUSANDS of UUs in Kansas City. Meet some of them who have mutual interests with you. Listen to how they handle issues that we share. At least visit the Exhibit Hall - plan on a 2 hour minimum.
Control key and Click here for website link.

---
inSpirit offering 2 jobs while here in KC for GA - THESE ARE PAID JOBS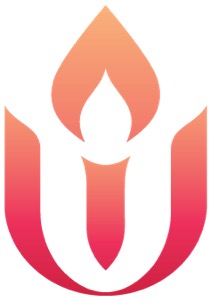 The UU Book and Gift Shop is seeking 2 responsible people age 18 or older to staff the bookstore booth at the Unitarian Universalist Association's General Assembly in Kansas City, Missouri June 19 – June 24, 2018. Note:
There are copies of the job posting in the Communications Center at All Souls. To apply, please send cover letter and resume to: inSpirit:
The UU Book and Gift Shop,
Attention Rose Hanig, Manager
,
24 Farnsworth St., Boston, MA 02210 or email bookstore@uua.org (they are still accepting applicants). Selected applicants will be contacted for a phone interview.
Control key and Click here for website link.
---
GA Home Hospitality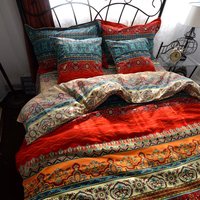 We could really use more space, anything from a bed in the basement to a whole house. We've SOLD OUT those that are close in and made about $5K for the church already. It is expected that some of those a little farther out will 'sell' as GA draws near, but if you can spare a bedroom please let me know. These folks are all dedicated UUs and will be at the conference from early morning till sometime at night.
Email or text if you can help.
Dori Bader
---
All Souls Humanist Book Club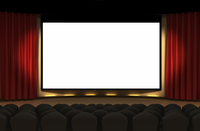 Here is our summer and September schedule. Yearly Movie Meeting Crimes & Misdemeanors (an existential comedy-drama by Woody Allen) July 10, Tuesday at 6:30 p.m. in Conover

You may bring treats to share but this is optional.

September - All Souls Humanist Book Club Meeting Man's Search for Meaning by Viktor E. Frankl September 10 Monday at 7:00 p.m. in the Grace Hill Library If you are on our email list and would like to be removed please, just let me know. If you know of someone who would like to be included in our email list also please, let me know. Thanks, Carol Harsin
---
More about landscaping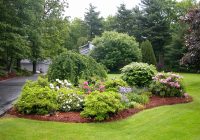 Our Capital Campaign Renovations plan did not include any funding for landscaping. Fortunately we have received a very generous donation for landscaping. Fortunately we have received a very generous donation for landscaping and you are encouraged to supplement this gift with donations to our "landscaping fund".
A task force will be formed to review our landscaping needs and wants and how best to use donations for landscaping.
If you would like to serve on the task force, please contact Margaret Drinkwine or Chuck Downing.
---
Thanks for Reading to the End

Power off beginning Monday, June 25, rescheduled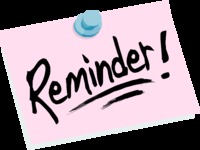 June 25 - 29 there will be NO power at All Souls.
We will be without any power during that time. Completely in the dark.
Staff will be working from home as there will be no phone or computer use possible at church.
For the particulars, see the Renovation Steering Committee Report above.
---
Many Thanks to Vertical Response for making their email newsletter available to All Souls at no cost!
Did someone forward this email to you? If you would like to start receiving this weekly update of All Souls activities, please email
Notifications@AllSoulsKC.org