---
All Souls UU Church, 4501 Walnut, KCMO 64111, 816-531-2131, www.allsoulskc.org
---
Accessing Friday E-mail through Website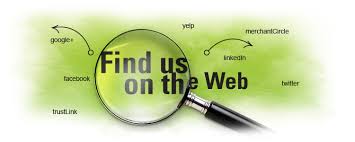 You may now download and/or view the Friday e-mails by logging on to the All Souls website, www.allsoulskc.org, and selecting the tab "This Week." No need to forward this e-mail any more.
Anyone can find this information any time, from anywhere.
---
Caring Connection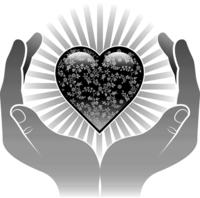 Margaret McCormick's
memorial service will be at SMUUCH,
9400 Pflumm Rd, Lenexa, KS 66215 on
Sunday, February 11th at 2pm.

Jo Maxwell's
memorial service will be here at All Souls on
Saturday, February 17 at 11am
. A reception to follow the service.
Lee Ann Bergin suffered the loss of 2 aunts (one on each side of her family) during the weekend. Our thoughts are with Lee Ann and her family.

---
This Sunday, Feb. 11:

---
Service, 11:15 - 12:15 pm, Bragg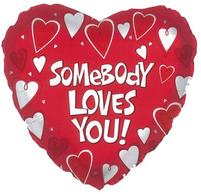 "A Valentine for You" with Rev. Judith Cady, Anthony Edwards, Choirs"


The All Souls Youth, All Souls Choir and Children's Choir all join forces as we celebrate love — loves lost, loves found, shy and unabashed love, and loves to come — through music and poetry. Our children will share their valentines created lovingly for you. We will give Courageous Love Awards to members who have harnessed the power of love by giving of themselves and their many talents to others.
---
UU Forum - 10:00 - 11:00 in Bragg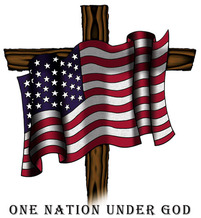 "Evangelical Takeover of the Republican Party" with Charles Broomfield


Charles is a former American history teacher, Missouri state representative, Clay County Commissioner and governmental affairs consultant. He will cover his timely research on how the Religious Right quietly and stealthily developed one of the most powerful political organizations in the history of the United States.
---
Music this Sunday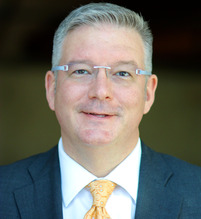 The All Souls Choir and The All Souls Children's Choir join Music Director Anthony Edwards this Sunday as the Music and RE Programs present A Valentine for You. The Children's Choir, under the direction of Sarah LaBarr, will sing
No One Like You
which was sung by John Denver in a Muppets TV special called Rocky Mountain Holiday. They will also teach us
There Are Loyal Hearts
. The adult choir will sing
Embraceable You
,
Ev'ry Time I Say Goodbye
and
Seasons of Love
.
This Sunday is an opportunity to help with the RE and Music Fundraising efforts for our church budget. The fundraising budget is $12,000 this year. To date we have only raised a little over $6000. Please consider giving to these vital church programs. Thank you for your continued generosity.
---
Here's What is Happening in Sunday School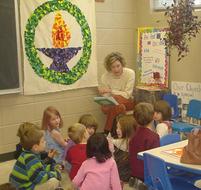 HERE'S WHAT'S HAPPENING IN SUNDAY SCHOOL Our time for Creativity, Conversation and Community for all ages is from 10:00 to 11:00.
Parents need to pick their children up at 11:00 so they can sit with their family at the beginning of the 11:15 service. Sunday school classes begin after the children have attended the first part of the service.
The
preschool - kindergarten class
will have a lesson to celebrate love.
The children in the
first - third grade class and older
will attend the service.
---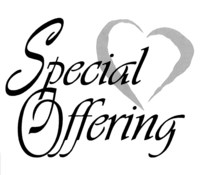 The Special Offering this Sunday is to benefit the Music and RE programs. Please give what you can. As Anthony said above...
thank you for your continued generosity.
---
Demeters Valentine Bake Sale, Feb. 11 in Lobby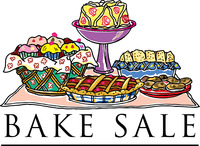 Demeters will sponsor a Valentine Bake Sale on Sunday, February 11, from 10:00am to 1:00pm. The proceeds will benefit the Coming of Age Youth for their trip to Boston. Please stop to get some delicious treats for yourself or gifts!
---
Today, Friday, Feb. 9:

---
All Souls Bridge, Tonight, Fri. Feb. 9 at 7pm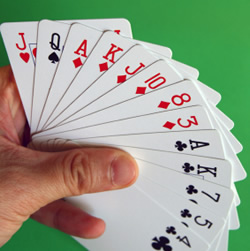 At the home of Barbara McCanse. bbmccanse@gmail.com
Please let Barbara know you plan to attend. Snacks welcome!
---
This week:

---
Adult Classes/Meetings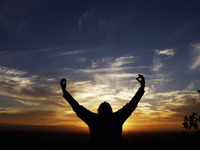 Women's Sacred Circle:
2nd and 4th Mondays, 4 - 5:30 pm; women share in a safe and confidential environment. Facilitator: Carolyn Connor.
Gnawing for Knowledge:
Wednesdays, noon: philosophical discussion.
Agnostics AA
Mtg
: Tues & Thurs, 7-8 pm, Lower Level; Fri & Sat, noon, Mtg. Rm.
YOGA:
Tues, Wed & Thurs, 5:30-6:30, Bragg. Contact Marilyn Carpenter, marilyn.carpenter49@gmail.com
Agnostics AA Meeting: Tues & Thurs, 7 - 8 pm, Lower Level; Sat, noon
Adult RE with Rev. Kendyl Gibbons:
Beginning in late Feb: Constructing a Personal Worldview: Thurs., 7 - 8:45 pm

HUUmanist Book Club
: Monday, Feb. 12that 7pm:
Other Minds
by Peter Godfrey-Smith
All Souls Movie Group
: Wed, March 7, 2018, at 7:00 p.m. in the All Souls in the lobby to discuss the following movies: • Black Panther • Oscar Nominated Animated Shorts (0pen Friday, March 9) • Oscar Nominated Live Action Shorts (0pen Friday, March 9) • Paddington 2
---
From our Church Community
---
Adult RE Thursdays with Kendyl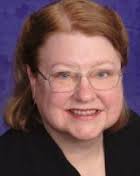 Constructing A Worldview
- classes begin on Thursdays, Feb. 22nd through April 26th from 7 - 8:45 pm. Please sign up on the clipboard under the bulletin board by the meeting room.
---
Will You Mentor A New Member?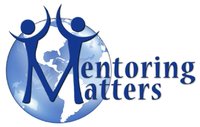 Join a small group of dedicated mentors who make contact with and interact with new members of All Souls. Introduce them to parts of the church that are special to you, help them find their fit to serve in some way, bring them into the fold by being at least ONE person they know by name when they come to church.
Contact: Anna Sajovic - asajovic65@gmail.com
---
Part Time Membership Coordinator

All Souls is accepting applications for a
part-time Membership Coordinator position
. To apply, or, to refer interested applicants, go to indeed.com and search for "Membership Coordinator." This position requires working most Sundays and reports to Reverend Gibbons.
ASUUC HR Committee
---
All Souls Needs You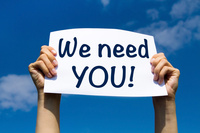 Service to All Souls can be in many forms. Some members sing in the choir, others help in the kitchen, many volunteer at the reception desk or teach Sunday school, and in the spring, summer and fall those with a green thumb help in the Simpson House Garden. The Nominating Committee has the task of filling positions on the Board of Trustees, the Assistant Treasurer and the Board Secretary, the Audit Committee, and the Endowment Committee. Are you interested in serving in these positions? Let us know what you are interested in and what your related experiences and skills are.
Please contact
Camilla Huet-Duerrossett, chair of the committee or members Dori Bader, Sharon Cassity, Amy Robertson, Matthew Westra and Kathy While. Or, by email:
nomcommasuuch@gmail.com
---
Congratulations to All Souls!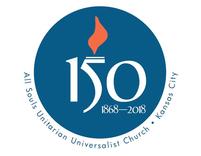 You did a great job filling the Harvesters Barrel in January. Even though the Chiefs didn't advance in the playoffs many of us will be watching the Super Bowl, both for the game and the commercials.
We ask you to concentrate your Harvesters donations in February with cans of soup.
Let us all watch the Harvester Barrel fill up with soup during February. Help us change the game and
"tackle"
hunger during our
SOUPER BOWL
month of caring. Help us change the game and "tackle" hunger during our
SOUPER BOWL
month of caring. We ask you to concentrate your Harvesters donations in February with cans of soup.
Let us all watch the Harvesters Barrel fill up with soup during February.
---
Renovation Steering Committee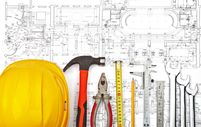 While excavation continues on the Warwick side other sub-contractors are busy preparing and painting the lobby. New panels should be installed early March, and carpeting late March or early April. Busy worker bees!
---
Auction Alert!!


•
Time to Register
– see table in Lobby
•
Pick up Donation Forms
•
Buy tickets for Wine Raffle
•
Contribute a bottle of wine
for raffle (make it a good one)
---
Legacy Giving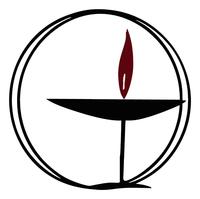 LEGACY GIVING
The UUA has a matching program for all legacy gift intentions made to All Souls between Jan 1, 2017 and June 30, 2020. Every new or increased gift intention will qualify for a 10% match, up to $10,000 per donor. (Each person in a couple can qualify for a match up to $10,000.) And the best part, the matching money will be distributed to All Souls in 2019 and 2020 as unrestricted money. For more information or to make a gift intention, please contact Bonnie Schwarzenholz or Diann Spencer.
---
Thanks for Reading to the End

---
Real Swan Ballet - Happy Valentine's Day!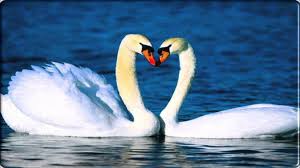 These swans show such grace as they 'dance' in the water very attuned to each other. Happy Valentine's Day!
Click here for video
---
Many Thanks to Vertical Response for making their email newsletter available to All Souls at no cost!
Did someone forward this email to you? If you would like to start receiving this weekly update of All Souls activities, please email
Notifications@AllSoulsKC.org