---
All Souls UU Church, 4501 Walnut, KCMO 64111, 816-531-2131, www.allsoulskc.org
---
Friday, Dec. 7, Lawrence UU

Vespers Service at Unitarian Universalist Congregation of Lawrence December 7, 7 PM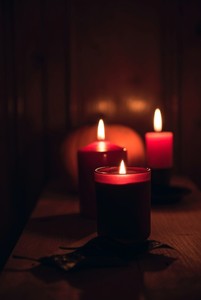 This time of year can be taxing- emotionally, financially, spiritually, physically. Our culture pushes us to do and give "more, more, more!" and we can feel like there's just not enough of us to go around. Sometimes what we need is to take some time out so that we have the energy to finish that to-do list-- or the courage to cut back so that we can focus on what's important to us. Join us at the UU Congregation of Lawrence for a multi-sensory vespers service with intern minister Rebecca Gant. It will be a time of rest, reflection, and renewal-- with a dash of counter-cultural courage. UUCL is located at 1263 N 1100 Road just south of Lawrence.

---
Caring Connection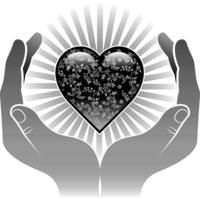 Schwab Samuel Major, Jr. passed away on Dec. 2, 2018. Schwab and his wife, Wilma have been long-time members of All Souls. His Memorial service will be held at All Souls on Saturday, Jan. 19 at 2 pm. Our thoughts go out to Wilma, their 3 adult children and family.
_______________

Do you have a friend, neighbor or relative that may be compromised by this weather or just by the season? Take time to give them a little extra attention and let them know you care. If you know someone in our church community that could benefit from a contact from the Caring Connection please call Bonnie Schwarzenholz or Peter Griggs.
---
Sunday, December 9:

All Souls Forum - 10 - 11 am, Bragg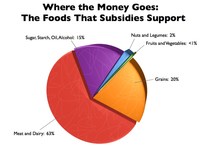 "Advocating for a Food & Farm" Bill Paul Johnson
Paul Johnson is an organic farmer and legislative lobbyist for the Kansas Rural Center. The current Farm Bill reauthorization is stalled in Congress. Paul will cover the disconnect between where taxpayer money should be spent to promote healthy diets and the giant share that goes instead to Big Ag commodities.
---
Service - 11:15 to 12:15 pm in Bragg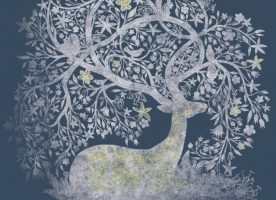 "Goddess of the Sun; a pageant for all ages" with Rev. Kendyl Gibbons
The connection between yule season and flying reindeer goes back long before Santa Claus and his Christmas Eve sleigh ride. In an earlier era, reindeer pulled the sun into a renewed orbit across the sky, and the goddess Souale dropped pebbles of amber into the fireplace ashes as an assurance of the sun's return. Women who were spiritual leaders among their people wore red garments trimmed with white fur, while the reindeer goddess carried the whole cosmic creation in her antlers. Come explore another world of yuletide magic!
---
Music this Sunday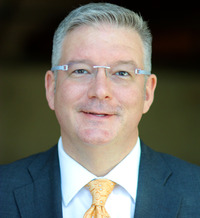 Tom Lancaster joins Music Director Anthony Edwards this Sunday. Tom will be our song leader during the service. He will sing Here Comes the Sun music and lyrics by George Harrison. Please come and join us!
December 16 will be an opportunity to lift up Music and RE in the service. The Offering will go to support Music and RE. We are challenged to raise $12,000 for the operating budget. Please consider an end-of-year gift!!!!
---
Here's What is Happening in Sunday School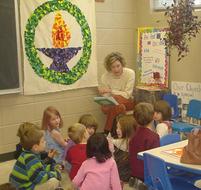 HERE'S WHAT'S HAPPENING IN SUNDAY SCHOOL

Our time for Creativity, Conversation and Community for all ages is from 10:00 to 11:00. Parents need to pick their children up at 11:00 so they can sit with their family at the beginning of the 11:15 service. Sunday school classes begin after the children have attended the service.
Sunday school classes will not be offered this Sunday, as the service is designed for all ages.
---
Reception, Sunday, Dec. 9, after service


All Souls Members are showing their art in the Gallery thru December. You are invited to greet the artists after church and enjoy a cookie and cider. We have many talented artists among us.

---
This Week at All Souls:

From the Church Office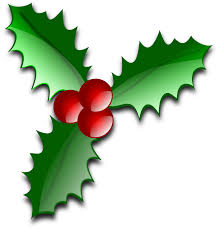 The church is closed on December 25, December 31, and January 1.

On December 26, 27, and 28 we will have one person covering each day for four hours in the office.

December 26: 10 to 2 pm: Angie Jennings

December 27: 10 to 2 pm: Le A
ú
ndra Salazar-Slaughter December 28: 10 to 2 pm: Rev. Kendyl Gibbons
________________
If you have several 2019 calendars please bring to church office. Others may be able to use.
---
Hurry!! Golden Oldie Ballot Available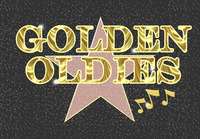 Help choose the sermon for December 30 -- get your Golden Oldie ballot this week! On the Sunday between Christmas and New Year, Rev. Gibbons offers a sermon that has been chosen by the congregation as worthy of being repeated. Help decide which of the three candidates you want to hear again. Ballots are available in the lobby, and can be turned in to the office, or placed in the collection baskets.
---
Adult Classes/Meetings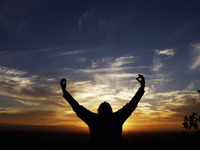 Aging Bulls: every Friday morning in the Meeting Room, 10 to 11:30, for coffee, snacks and conversation. Open to men of all ages.
Agnostics AA Meeting:
Tues & Thurs, 7 - 8 pm, Lower Level; Sat, noon
All Souls HUUmanist Book Club
:
We are not reading a book in December. January 14, 2019
Seven Types of Atheism, by John Gray.
7:30 to 8:45 pm
Co-chairs: Marilyn Carpenter and Carol Harsin
All Souls Movie Group: The first Wednesday of January - January 2, 2019, at 6:00 pm. Next week's Flicker will have the list of movies. We hope you can join us for some interesting discussion and fun movie trivia and we always serve popcorn
Bell Choir -
After All Souls Choir, 7 pm on Mondays.
Gnawing for Knowledge: Wednesdays at noon: philosophical discussion.

Useful Technology Class: 1st Saturdays at 10 am and Third Mondays at 6 pm. Each month will have a theme so you attend one or both classes as needed. Taught by Andrea Jonson and Evelyn Maddox.
Questions? uuandrea2003@gmail.com

Women's Sacred Circle:
2nd and 4th Mondays, 3:30-5:30 pm; women share in a safe and confidential environment. Facilitator: Carolyn Connor.
Yoga:
Tues, Wed & Thurs, 5:30-6:30, Bragg. Contact Marilyn Carpenter, marilyn.carpenter49@gmail.com
---
From our Church Community:
Come to Celebration of Hope 'Nukes on Trial' 12/7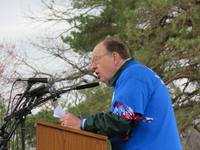 Five protesters—including All Souls member Henry Stoever—crossed the property line May 28 in Kansas City, Mo., at the new nuclear weapons parts plant.
The five come to trial Friday, Dec. 7. The five were arrested and soon released on Memorial Day, during PeaceWorks' annual remembrance of the more than 150 deaths from contaminants from the old plant for making parts for nuclear weapons. Dec. 7, at 12:30 pm, the line-crossers and supporters will gather in the courthouse foyer for reflections before the trial, which begins at 1:30 pm in Court C of Municipal Court, Locust and 11th Street. Please come to both events! For info, contact Henry, henrystoever@sbcglobal.net

---
All Souls Men's Group having a Yulebock, Thurs., December. 13 at 6 pm in Conover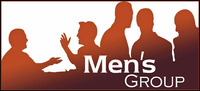 The All Souls Men's Group will meet in Conover on Dec. 13, gathering at 5:30. Yulebock from 6 to 8 pm.

---
YULEBOCK SCHEDULE 2018-19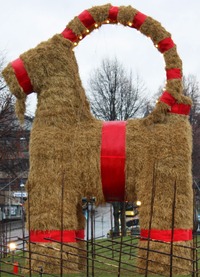 As we approach the holiday season, please remember to schedule your Yulebock. For those of you who are unfamiliar with our Yulebock Gatherings, you may join us as we gather at member's and friend's homes and bring an appetizer to share. The host provides both alcoholic and non alcoholic beverages and a warm welcome. Please send me an email so that your Yulebock can be added to the church calendar. (suetrow@comcast.net or phone on front of directory). We try to scatter them throughout the holiday season. If you need to find a member address or phone number, consult your directory or check with the Church Office.

-MORE2 Yulebock at Simpson House on Saturday, Dec. 8th from 11 AM-1 PM
-Gibbons Yulebock on Sunday, Dec. 9th 5-9 PM
-Men's Group Yulebock in Conover, Thursday, Dec. 13th 6-8 PM

-Trowbridge Yulebock on Friday, Dec. 14th 5-8 PM
-Phyllis Westover Yulebock on Saturday, Dec. 15th 5-8 PM
-Mary Lindsay & George Harris Yulebock Sunday, Dec. 16th 5-7 p

-Anna Sajovic & Chuck Gowans Yulebock on Friday, Dec. 21st 5-8 p
-Ginger Powers Yulebock on Saturday, Dec. 22nd 6-9p
-Carol Fields & Chuck Downing Yulebock, Tuesday, Dec. 25th 4-7p

-Westra Yulebock on Monday, Dec. 31st – January 1st, 7 PM -1 AM -Social Responsibility Board Yulebock in Conover Hall after church January 13, 2019

Enjoy Each Other and the Season!

---
Demeters Holiday Boutique in Conover on Sunday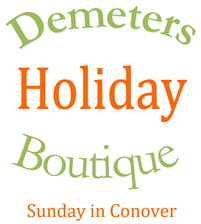 The Demeters Boutique is bigger and better than ever this year. Come see for yourself. (And you won't believe the prices!) The white elephant sale continues through December, every Sunday morning 9:30 am to 1 pm.

---
Christmas Eve Service on Monday, Dec. 24, 5:30 pm


Candles and carols, harp and drums, cookies and soup -- a chance to reflect on the traditional tales of the season, and what they mean for us today. We will begin with a light soup supper at 5:30, followed by a candle lighting service, with safe lights for the little ones at 6:30, and then cookies with Santa in the foyer. It's a lovely, liberal way to let the festivities begin!

---
All Souls Harvesters Canned Food Drive - December - We have donated 923 lbs for the year! Help us get over the 1000 lbs mark!


Holiday Items:
Stuffing/Gravy Mix/Corn Bread Mix/Cranberry Sauce/Canned Green Beans/Canned Sweet Potatoes Instant Mashed Potatoes/Cream of Mushroom Soup
---
reStart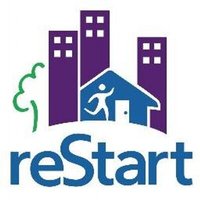 All Souls has long tradition of serving an evening meal at reStart the Fourth (4th) Sunday of every month. We need your support to fulfill our commitment! Typically we serve 100 persons and "work" 3-6pm.
Let's give a round of applause to our Membership Committee and LRD. They served up and survived the beginning the blizzard November 25th!

Upcoming opportunities: December 23 Kelly Burke, Tomi Graves and Marli Murphy, Jan Wheeler, and Diann Spencer. Thanks y'all!

2019 January-April volunteers needed!

Contact Jaime Taylor for more details or to make arrangements. msjaimetaylor@gmail.com
---
The Humanist Book Club will meet Monday January 14 at 7:00 p.m. in Grace Hall Library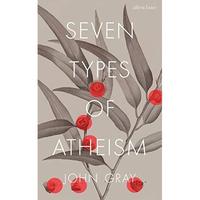 The book we will discuss is Seven Types of Atheism by John Gray. All are Welcome! Co-chairs: Marilyn Carpenter and Carol Harsin
---
The Malawi Project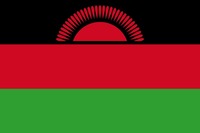 The Malawi Project is collecting hand tools, clothes pins, school supplies, books of every level for beginning readers to college level, money to buy disposable gloves for clinics----whatever you would need if you lived in the poorest per capita country in Africa. The Malawi Project Mission Statement and explanation of how the donations get from here to Malawi, are available in the lobby every Sunday. Stop by and see the dresses made by Joyce Jonasson from the patterns available at the lobby table. Recycle your books and tools and know you've made a difference.
---
Tending the Flame - Copies still available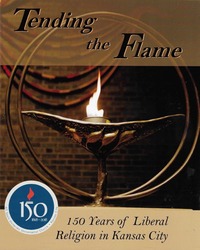 Copies of Tending the Flame — a history of All Souls — are still available. Get one today! Available in the church office. $15 per copy

---
Alternative Gifts


Alternative Gifts.Org has often hosted a holiday market at All Souls during December. If someone would like to undertake this project, please let Kendyl Gibbons or Caron Wells know. If not, we will drop the market for this year.
---
Thanks for Reading to the End

The Big Night | Sainsbury's Ad | Christmas 2018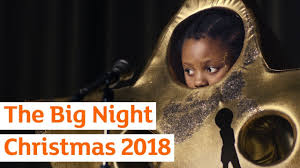 Presenting the new Sainsbury's Christmas 2018 advert, 'The Big Night'. Starring an eight year old star giving the performance of her life, all for her mum. Directed by Michael Gracey, the director of The Greatest Showman.
---
Accessing Friday E-mail through Website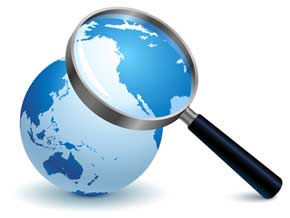 You may now download and/or view the Friday e-mails by logging on to the All Souls website, www.allsoulskc.org, and selecting the tab "This Week." No need to forward this e-mail any more.
Anyone can find this information any time, from anywhere.
---
Many Thanks to Vertical Response for making their email newsletter available to All Souls at no cost!
Did someone forward this email to you? If you would like to start receiving this weekly update of All Souls activities, please email
Notifications@AllSoulsKC.org