---
All Souls UU Church, 4501 Walnut, KCMO 64111, 816-531-2131, www.allsoulskc.org
---
Accessing Friday E-mail through Website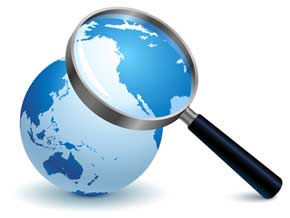 You may now download and/or view the Friday e-mails by logging on to the All Souls website, www.allsoulskc.org, and selecting the tab "This Week." No need to forward this e-mail any more.
Anyone can find this information any time, from anywhere.
---
This Sunday, October 14:

All Souls Forum - 10 - 11 am, Bragg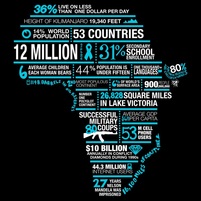 "What do you know about Africa?" with Tom Crane
During Vietnam involvements, Tom Crane joined the Peace Corps as a medical technician in Malawi, using opportunities to travel widely in Central Africa. After further government service with the ACTION Agency, he earned an M.A. in International Affairs with African focus. A co-founder of KKFI Radio and Friends of community Media, Tom hosts World Sound Radio, Sundays on KKFI.
---
Service - 11:15 to 12:15 pm in Bragg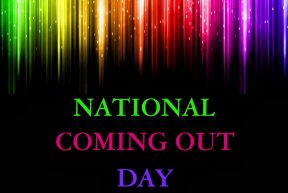 "Dimensions of Queer" with Rev. Kendyl Gibbons
Unitarian Universalists have been among the earliest communities to accept gay and lesbian people as members and leaders in our congregations, as well as advocating for marriage equality for same-sex couples. Now we begin to confront in earnest the next level of complexity as we move away from a hetero-normative culture — thinking outside the binary boundaries of male/female, and how to reconstruct interactions with people who don't find themselves authentically represented on either side of that divide. On this Coming Out Sunday, we will also consider our own long-held status as a Welcoming Congregation.
---
Music this Sunday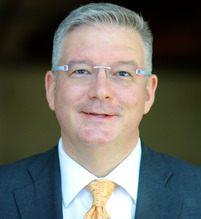 Join one of our awesome choirs! The All Souls Choir rehearses on Mondays from 5:30pm - 7:00pm in Bragg Auditorium. The Children's Choir rehearses on Sunday Mornings at 10:00 am in the Children's Chapel. The Bell Choir rehearses at 7:00pm downstairs in Room F - Joseph Priestley Room
---
Here's What is Happening in Sunday School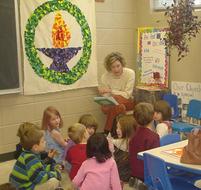 HERE'S WHAT'S HAPPENING IN SUNDAY SCHOOL

Our time for Creativity, Conversation and Community for all ages is from 10:00 to 11:00. Parents need to pick their children up at 11:00 so they can sit with their family at the beginning of the 11:15 service. Sunday school classes begin after the children have attended the first part of the service.

The preschool - kindergarten class will celebrate the things that make each one of them each unique and special.

The first - third grade class will learn about Rosh Hashanah.
The fourth - fifth grade class will consider why bad things happen.

The sixth and seventh grade class will create their covenants.

The teen class will practice reading their credos.
---
Visitors are Welcome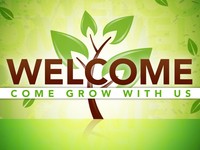 Visitors at Sunday Service are invited by the Membership Committee to be our guest for Sunday Plus Lunch. Please meet at the Visitors Table in the foyer after service where a member from our Membership Committee will escort you through the Sunday Plus Line and we will sit together at the Visitor's Table. Angie Jennings Membership Coordinator
---
Sunday Plus Lunch - 12:15 pm benefits Carver Elementary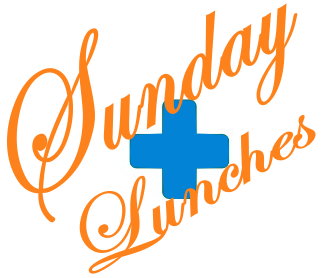 $7 per individual/ $20 per family

Menu: Chicken Tamale Casserole, Cilantro Rice, Cuban Black Beans, Salad & Desserts

---
Friday, Saturday & Sunday, Oct. 12-14

Monthly Bridge Group, Fri. Oct. 12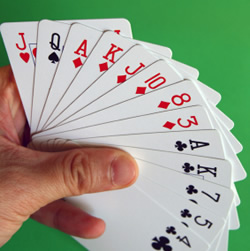 Bridge will be hosted by Carolyn Connor tonight at 7 pm. Please contact Carolyn to let her know you are attending and bring a snack to share. carolyn.connor@gmail.com
---
MORE2 Leadership Training Sessions


MORE2 will host two half-day local leadership training sessions this weekend. If you've ever wondered how grassroots change happens, this is your opportunity to learn more about the philosophy and methodology of the national Gamaliel network and how we embody and practice those values here in Kansas City. The training presents the tools, concepts, and methodologies an effective leader needs, offering the opportunity to reflect on one's potential roles in the public arena.

Choose from one of two opportunities:

Saturday, October 13th:
Overland Park Christian Church 8:30am-12:30pm
Register Here
Sunday, October 14th:
All Souls Unitarian Universalist Church 1:00pm-5:30pm
Register Here
---
Holly Near performing Sun., Oct. 14 at 7 - 10 pm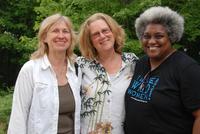 Holly Near with Jan Martinelli and Tammy Hall Sunday, October 14 at 7 PM - 10 PM All Souls UU Church - 4501 Walnut-KCMO
Buy Tickets
---
This Week at All Souls:

Demeters Monthly Meeting and Potluck, Tuesday, Oct. 16 at 6 pm in Conover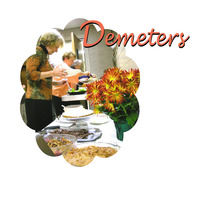 6 pm in Conover
Potluck is followed by monthly meeting

---
Reading Race in America -- begins alternate Thursdays on October 11 at 7 pm - anyone can join when a new book begins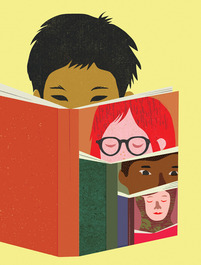 Reading Race in America: If it is true, as many biologists contend, that racial identities and differences are embedded in our cultures, not in our DNA, how do they get invented, and perpetuated? Literature is one powerful way through which societies both defend and challenge the meanings of race. Read the classics of American racial culture with new eyes. We will begin with Uncle Tom's Cabin, and look at Huckleberry Finn, Their Eyes Were Watching God by Zora Neal Hurston, Native Son by Richard Wright, Raisin in the Sun by Lorraine Hansbury, To Kill A Mockingbird by Harper Lee, The Autobiography of Malcolm X, and Gem of the Ocean by August Wilson. This group will gather on alternate Thursday evenings, from 7:00 to 8:45, beginning on October 11.

---
Worldview Class began October 4, 7 pm (open to a few more participants)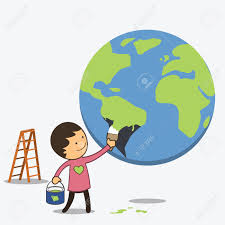 Constructing A Personal Worldview: What DO you really believe? Unitarian Universalism invites us all to engage in a "free and responsible search for truth and meaning" -- which is easy to affirm, but how does one actually start that process? This course is designed with readings, experiential exercises, and small and large group discussions, to identify some of the enduringly urgent theological questions that confront us as human beings, and explore a variety of possible answers, as well as your own thoughts and responses. You may not have any final answers at the end of our ten sessions, but you will be asking more lucid questions, and have some ideas to pursue, as well as some new friends. This group will meet on alternate Thursday evenings, from 7:00 to 8:45, starting October 4, and will run through March 10 with several holiday breaks.

---
Adult Classes/Meetings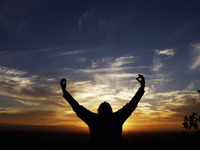 Aging Bulls: every Friday morning in the Meeting Room, 10 to 11:30, for coffee, snacks and conversation. Open to men of all ages.
Agnostics AA Meeting:
Tues & Thurs, 7 - 8 pm, Lower Level; Sat, noon
All Souls HUUmanist Book Club
:
Mon November 12, at 7:00 p.m. in Grace Hall Library.
The book we will discuss is The Cathedral of the World by Forrest Church. Co-chairs: Marilyn Carpenter and Carol Harsin
All Souls Movie Group: Meets the first Wednesday of the month to talk about movies. The next meeting is Wednesday, November 7, at 7:00 p.m in the lobby of All Souls to talk about the following movies: • Collette • First Man • Old Man with a Gun • Star is Born • Tea with the Dames (documentary) Hope you can join us! We always have a fun, interesting conversation and we serve popcorn!
Bell Choir -
After All Souls Choir, 7 pm on Mondays.
Gnawing for Knowledge: Wednesdays at noon: philosophical discussion.

Useful Technology Class: 1st Saturdays at 10 am and Third Mondays at 6 pm (beg.Sept. 17). Each month will have a theme so you attend one or both classes as needed. Taught by Andrea Jonson and Evelyn Maddox.
Questions? uuandrea2003@gmail.com

Women's Sacred Circle:
2nd and 4th Mondays, 3:30-5:30 pm; women share in a safe and confidential environment. Facilitator: Carolyn Connor.
Yoga:
Tues, Wed & Thurs, 5:30-6:30, Bragg. Contact Marilyn Carpenter, marilyn.carpenter49@gmail.com
---
What's Really in the Bible? Wednesday afternoons, from 1:00 to 2:45 - Began Sept. 26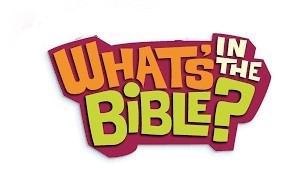 Our Wednesday afternoon group has chosen to take a look at western scripture, both Hebrew and Christian, from a distinctively UU perspective. If you think there is spin happening in the news today, wait until you understand the competing PR being dealt out in the mash up of sources that has become the sacred canon of our culture! The more you know who the players are, and what is at stake in their conflicts, the more fascinating -- and the less pious -- the documents appear. Don't let Protestant conventionality scare you; this is very human, very relevant stuff. This group gathers on Wednesday afternoons, from 1:00 to 2:45.
---
From our Church Community:
Malawi Project Update & first deadline of 10/21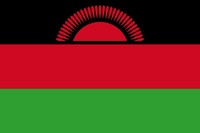 The Malawi Project has a first deadline at All Souls. October 21, Greg and Mary McCoy will gather all our donations to this point, to take with them to Indianapolis. We have several boxes of books and some tools, but need more of both, plus school supplies like pens, pencils and paper. We'll have flyers to explain each part of the Project, a map of Malawi, and lists of those items most needed. This is an ongoing program sponsored by the Social Responsibility Board.
---
New Members - Inducted Oct. 7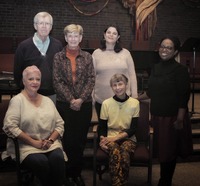 Seated—Suzanne Snyder, Ellen Marie "Foxy" Fox, Standing—Mark Hunt, Carol Hunt, Crystal Baird, Chandra DeMaria

We welcome these six new members and know they will enhance our community with energy, enthusiasm and ideas. We are happy you chose us as your spiritual home.
---
Help Wanted! Faciities and Grounds Work Day, Sat. Oct. 20 at 10 am til noon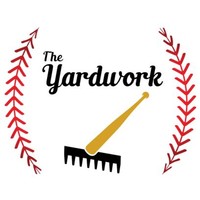 A variety of tasks await. Tools and supplies needed will be available. Questions? Contact Chuck Downing, downingpix@gmail.com
---
Landscaping Changes coming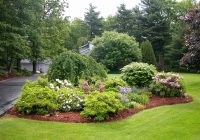 Don't be surprised to see some landscaping changes soon. We need to remove and replace some of the patio plantings (the junipers under the pear trees and the yews facing the lobby windows). And, we hope to add some low growing shrubs at the entries to the parking lot. Plans for next spring include adding a labyrinth in the lawn west of Bragg and more suitable plants for the north side of Bragg.

If you'd like to help make this happen, please contact Chuck Downing
---
All Souls Harvesters Canned Food Drive - OCTOBER


Harvester's need in October is Healthy and Wholesome. Please bring canned fruit, brown rice and hot and cold cereal.
---
SOCKTOBER - Socks for the Homeless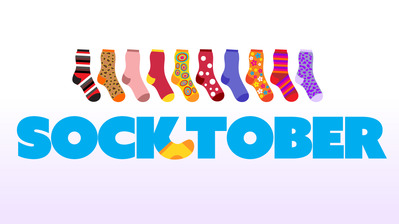 Let's make October 2018 SOCKTOBER! Life on the street is hard, particularly on the feet. Beyond the aching heels and swollen soles many homeless people endure from hoofing it all day, they are at risk from many other painful foot conditions such as frostbite, Trench foot, blisters, and open sores that won't heal from having spent days on end stewing in soggy, cold shoes and socks. Fresh dry socks can make a big difference. Socks are the number one most requested clothing item at homeless shelters. We can help by stocking up the closets at programs serving the homeless with donations of new warm socks for adults this October. We can also help programs that serve children with new socks for kids. We will be collecting new socks in the container next to the Harvesters barrel. This October donate several pairs of socks-- it's good for the sole.

---
Notes from PeaceWorks and Pat Kenoyer

Many thanks to all who contributed to the special offerings in August for PeaceWorks. The total was a whomping $736.29, and we'll put it to good use! Re the UNplaza Art Fair, if you still have yard signs, please put them in the coatroom. Also, many of you wrote notes to former All Souls member Sister Pat Kenoyer. We gave her the big poster of notes last weekend, at her home at the Loretto Motherhouse in Kentucky, and here's her reply: "I could never-ever, ever, ever, ever tell you what JOY and ENCOURAGEMENT your greetings gave me. Thank you--with love and grateful prayers--Sr. Pat." You who know Pat will not be surprised that she waved us off, dancing a few steps, as we left the Motherhouse Sunday.-- Henry Stoever, henrystoever@sbcglobal.net
---
Reminder from the All Souls Art Committee: Mark your calendar for December show by members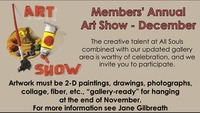 The All Souls Member Art Show will occur during the month of December this year. The creative talent at All Souls combined with our updated gallery area is worthy of celebration, and we invite you to participate. Artworks must be 2-D paintings, drawings, photographs, collage, fiber, etc., "gallery-ready" for hanging at the end of November. There's plenty of time to make new works so be creative and have fun! Questions? Contact Jane Gilbreath or Holly Miller
---
A Jewish Eyewitness in Palestine, a documentary by Anna Baltzer, Oct. 25 at 6:15 pm, Bragg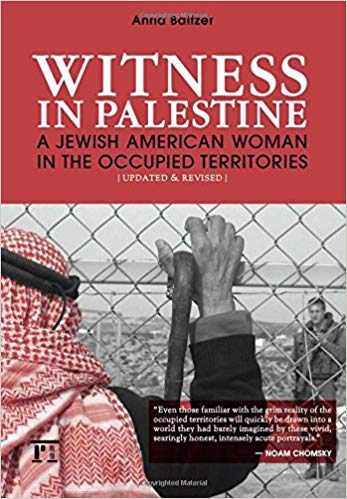 A Jewish Eyewitness in Palestine, a documentary by Anna Baltzer, will be shown in Bragg Auditorium on Thursday October 25 at 6:15. Anna Baltzer presents photos and stories she collected when she lived in the West Bank, a Palestinian territory. Her gentle explanation about the challenges facing Palestinians will inform us all. For any of us who think the situation is too complicated to understand, Anna's presentation makes it clearer. The film, sponsored by All Souls Social Responsibility Board, PeaceWorks, Citizens for Justice in the Middle East and Jewish Voice for Peace. will be followed with a discussion. Admission is open to the public.

---
Dinner for Eight Packets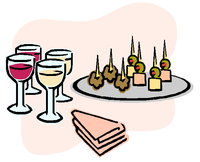 Dinner for Eight packets are ready and will be in the lobby Sunday morning. Couples, please take one per household. All other individuals, even if you are paired with someone else, take one. The October roster will also be called next week to be sure that everyone knows who is hosting and who their guests will be. Corva Murphy will be standing with the packets so please look for her. Thank you, Corva

---
reStart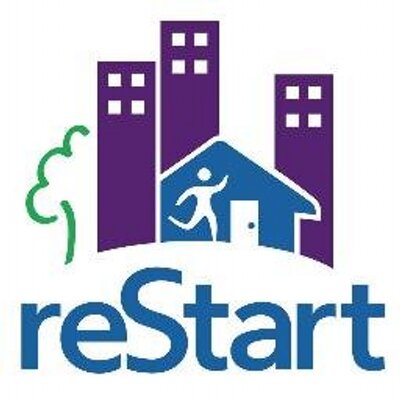 All Souls has long tradition of serving an evening meal at reStart the Fourth (4th) Sunday of every month. We need your support to fulfill our commitment! Typically we serve 200 persons and "work" 3-6pm.

Volunteer shopper, chopper, cook, and server positions (4- 10 person team) needed for the following dates: In August, the Demeters do what the Demeters do best and made 20+ cakes in addition to dinner. The September meal was served by SRB. Thanks SRB! Upcoming opportunities: October 28th with the choir; November 26 with LRD and Membership committee; December 23 with Jan Wheeler gang

Contact Jaime Taylor for more details or to make arrangements. msjaimetaylor@gmail.com
---
Save this date, Saturday, Oct. 27 Care Team Review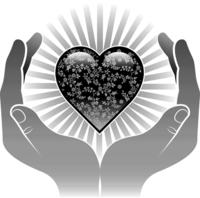 Want to be on the Care Team? Join with this group who form a large team to look out for our church friends in need. We deliver holiday gift bags, team up to share a friendly visit or call once a month with some of our more fragile members and are there to call on in time of need. (food, rides, visits, etc.) We will meet for details and training (very minimal) on Saturday, Oct. 27, gathering at 9:15, begin at 9:30 to 11:30. Snacks will be served. Kendyl Gibbons and a Board representative will be joining us.

Call Bonnie Schwarzenholz, bschwarzenholz@kc.rr.com or Peter Griggs peteragriggs@gmail.com for further information or just come and see how rewarding this experience can be.
---
Thanks for Reading to the End

10-year-old girl finds way to honor civil rights activist decades after his death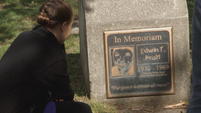 Sarah Haycox stumbled across a plaque with a tribute to a man (Edwin T. Pratt*) she didn't know. She decided to learn about his life, and honor him decades after his death. Steve Hartman has her story On The Road. Video:

*
Note:
Edwin T. Pratt, born in 1930 was an American activist during the Civil Rights Movement. At the time of his assassination in 1969, he was Executive Director of the Seattle Urban League.
Control key and click
for story of his life.
---
Many Thanks to Vertical Response for making their email newsletter available to All Souls at no cost!
Did someone forward this email to you? If you would like to start receiving this weekly update of All Souls activities, please email
Notifications@AllSoulsKC.org