---
All Souls UU Church, 4501 Walnut, KCMO 64111, 816-531-2131, www.allsoulskc.org
---
Caring Connections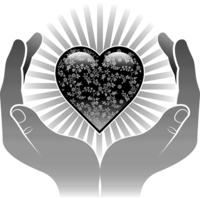 We have two memorial services this month scheduled here at All Souls for long-time members. Please mark your calendar if you would like to attend.

Saturday, Jan. 19 at 2 pm: Schwab Major

Sunday, Jan. 27 at 2 pm: Joan Olsen

---
Sunday, January 13:

All Souls Forum - 10 - 11 am, Bragg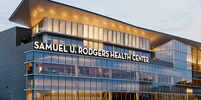 "Healthy People in a Healthy Community" with Faisal Khan
Faisal Khan is the new C.E.O. for the Samuel U. Rodgers Health Center on Euclid Avenue. He will discuss the Health Center's role as a community advocate for social justice as well as a public health resource for the community and its members. Mr. Khan has been director of the St. Louis County Public Health Dept.
---
Service - 11:15 to 12:15 pm in Bragg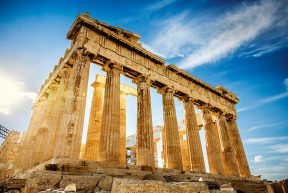 "Swerving" with Rev. Kendyl Gibbons
This year's auction sermon topic, purchased by Butch Murphy, lifts up the work of the ancient Roman poet Lucretius, presenting Epicurean philosophy to Roman intellectuals in the first century BCE. This text, lost for a time after the fall of Rome, describes the elements of a good life before the rise of Christianity, and offers a vision for our own time, including the claim that the chief enemy of pleasure is not pain, but delusion. How might these ideas inform our own lives?
---
Music this Sunday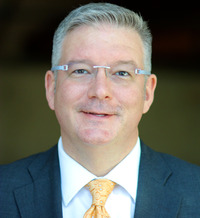 The All Souls Choir joins Music Director Anthony Edwards this Sunday. The choir will sing We Are, words and music by Ysaye M. Barnwell and All Souls' Covenant music by Anthony Edwards. Come let us sing together!

---
Here's What is Happening in Sunday School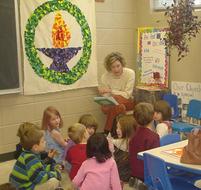 HERE'S WHAT'S HAPPENING IN SUNDAY SCHOOL

Our time for Creativity, Conversation and Community for all ages is from 10:00 to 11:00. Parents need to pick their children up at 11:00 so they can sit with their family at the beginning of the 11:15 service. Sunday school classes begin after the children have attended the service.
The preschool - kindergarten class will discover ways that using our ears helps us learn about our world.

The first - third grade class will explore the concept of God.

The fourth - fifth grade class will learn about the story of Joseph from the Bible.

The sixth and seventh grade class will investigate the connections to earth-centered spirituality and the scientific meaning of Winter Solstice.

The teen class will view and discuss a video about Scientology.
______________________________

If you forgot to return the 'Guest at our Table' box, please return it this Sunday.
---
The last YULEBOCK of the season following the service this Sunday, sponsored by the Social Responsibility Board after church in Conover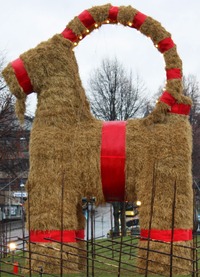 The final Yulebock of this season:
Join the social action groups of All Souls after service in Conover. This is a great way to end the holiday party season, with food, song and a burning of the Yule goat, a symbolic clearing the way for a positive New Year. We'll also recognize a very short list of those who live our mission. As with other Yulebocks, drinks will be provided - hot chocolate and spiced cider guaranteed, other libations possible. Bring quick breads, cheese and crackers, pigs in blankets, guacamole, and mini cupcakes or whatever you'd like to eat. Marshmallows roasted on the patio fire will finish the party as we sing a song or two.
---
This Week

Adult Classes/Meetings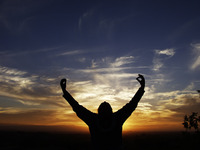 Aging Bulls: every Friday morning in the Meeting Room, 10 to 11:30, for coffee, snacks and conversation. Open to men of all ages. Agnostics AA Meeting: Tues & Thurs, 7 - 8 pm, Lower Level; Sat, noon

All Souls HUUmanist Book Club: January 14, 2019 Seven Types of Atheism, by John Gray. 7:30 to 8:45 pm Co-chairs: Marilyn Carpenter and Carol Harsin

All Souls Movie Group: The next meeting of the group is Wednesday, February 6 , 2019 at 7:00 p.m in the lobby of All Souls to talk about the following movies: • If Beale Street Could Talk • On the Basis of Sex • Shoplifters • Stan and Ollie • Vice

Hope you can join us for an informal and lively discussion of this month's movies! We always have a fun and interesting conversation about film and we serve popcorn!
Bell Choir - After All Souls Choir, 7 pm on Mondays. Gnawing for Knowledge: Wednesdays at noon: philosophical discussion.

Useful Technology Class: 1st Saturdays at 10 am and Third Mondays at 6 pm. Each month will have a theme so you attend one or both classes as needed. Taught by Andrea Jonson and Evelyn Maddox. Questions? uuandrea2003@gmail.com

Women's Sacred Circle: 2nd and 4th Mondays, 3:30-5:30 pm; women share in a safe and confidential environment. Facilitator: Carolyn Connor.

Yoga: Tues, Wed & Thurs, 5:30-6:30, Bragg. Contact Marilyn Carpenter, marilyn.carpenter49@gmail.com
---
Demeters Potluck and Monthly Meeting Jan. 15 at 11:00 am in Conover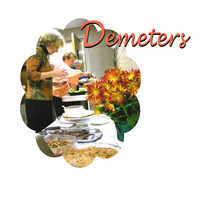 Demeters is meeting for monthly meetings at 11:00 am this month and in February.
---
From our Church Community:
Name Tags are now in alpha order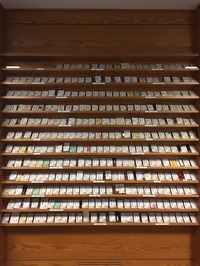 The name tags are now in alphabetical order beginning at the top with "A" . If you cannot reach your name tag or cannot find your tag ask Angie, Membership Coordinator, for assistance. All old and multiple tags have been kept and are filed away.
---
Chili Cookoff, Saturday, Jan. 26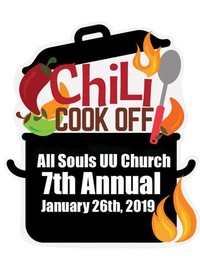 The 7th Annual Chili Cookoff!

Very popular for all ages.

Tickets to attend the event and eat: Individual $10
Family $25 (desert included, libations extra)

Team Entry Fee: $25 (includes entry to eat) Competition Categories: Meat/Red Chili. (Beef, bison, venison, elk, etc.) Chicken/White or Green Chili Soup Mac-N-Cheese Competitors are expected to bring >5 quarts (large size crock pot) of chili. In addition to the selection of the best in each category, the overall Judges Choice will be designated and receive special honors. The Hell Fire Award will go to the best spicy/hottest chili. The Peoples Choice Award will go to the team which receives the most votes from the attendees of the event. Votes are cast as dollars, with the team receiving the most dollars winning. FYI - much like the election, this award can be bought, so be sure to bring some cash with you to the event to have your "voice" heard. Judging begins at 6:00pm. Teams are to arrive at 5:30pm to set up for the event. Please rate the heat of your chili, from 1-10 (least hot to hottest) to assist the judges.
---
All Souls Harvesters Canned Food Drive - January


Harvesters' need for the month of January is soups. Tomato, potato, mushroom, celery, ham and bean, any and all are welcome. In these cold winter months soups are a great comfort food.

Help All Souls help all souls.
---
Save the Date: Oscar Watch Party - Sun., Feb. 24th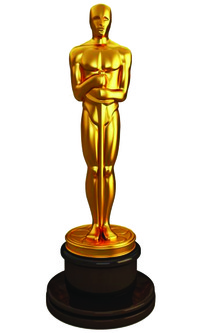 Oscar Watch Party on Sunday, February 24 at 6:30 p.m. the All Souls Movie Group will have an Oscar Watch Party in Conover Auditorium.
---
Calling all art lovers!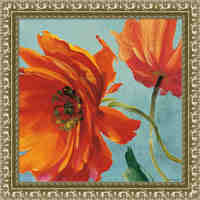 All Souls has received several paintings from the estate of the late Wally Good. The supposition is that these original works of art each have values in the hundreds of dollars up to possibly a thousand or so. We do not have the staff resources to bring about the sale of this art, except by putting it in the annual auction. If anyone connected with the congregation would like to undertake to arrange for its sale, either through a local gallery, or on line, we might realize a few thousand dollars to help with our budget deficit. If no one takes this project on, we will sell these pieces for whatever they bring at the auction in March. Let the office know if you have the ability to help find this art a suitable home.
---
Let us know if you live in the Independence area and are willing to do this errand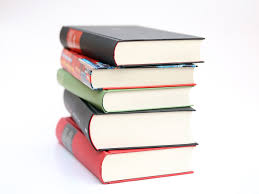 A person who is moving away would like to donate a few UU-themed books to our library. She would like it if a person in her area could pick them up. If you are able to do this, please call the church office for the address.

---
reStart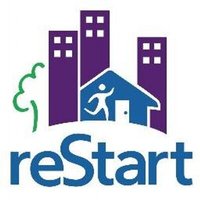 All Souls has long tradition of serving an evening meal at reStart the Fourth (4th) Sunday of every month. We need your support to fulfill our commitment! Typically we serve 75-100 persons and "work" 3-6pm. reStart is experiencing administrative changes. The number of people eating will be unpredictable for the next couple months. Please, bare with me! Let's give a round of applause to Kelly Burke, Jan Wheeler, Nelson Maurice, and last minute friends and husbands! They served Sunday, December 23rd without any complaint!
Following dates available. Please ask your committee which 4th Sunday they would like to serve!!

Sunday, January 27th- Sunday, February 24th- Sunday, March 24th -Sunday, April 28th- Sunday, May 26th- Sunday, June 23rd -Sunday, July 28th- Sunday, August 25th- Sunday, September 22nd- Sunday, October 27th- Sunday, November 24th- Sunday, December 22nd
Slots will fill quickly! Contact Jaime Taylor for more details or to make arrangements. msjaimetaylor@gmail.com
---
All Souls MARCH MADNESS Auction & Wine Raffle Saturday, March 2, 2019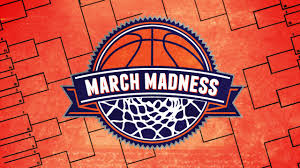 The 2019 Auction will be held on Saturday March 2. Get ready for our own All Souls March Madness! Support our largest annual fund raiser by submitting something for the auction. Can you host a dinner or other event? Do you have art, vacation lodging or an item to put in the silent auction? Stop by the Auction Table in the Lobby on Sunday to pick up a donation form, buy a ticket to the auction dinner, and to get tickets for the wine raffle. Auction Donation Forms need to be returned to Bob Miller at treegnomebob@gmail.com no later than Sunday February 17.
---
Accompaniment Training for Immigrants Saturday, January 19th 9am - 11am All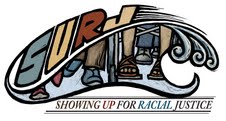 Accompaniment Training for Immigrants

Saturday, January 19th 9am - 11am

Accompaniment is a way community members can stand in solidarity with immigrants who are met with many barriers as they navigate an unknown and hostile legal system during immigration hearings, check-ins with Immigration and Customs Enforcement (ICE) and other instances. Accompaniment reduces the likelihood of detention and allows for a witness during important legal interactions. This brief, 2 hour training with Advocates for Immigrant Rights and Reconciliation (AIRR) prepares volunteers for their roles and various scenarios. Second language skills aren't required. Come learn more about accompaniment, why it is needed, what it requires, and how you can be involved.

---
ALL SOULS MORE2 UPDATE

The Metropolitan Organization for Racial and Economic Equity (MORE2) Core Team at All Souls is active and working on building the beloved community. Here's the scoop: We work in coalition with 30 other congregations. We have two Issues to Action meetings each month. One on the Missouri side and one in Kansas. These meetings are planned to talk about the Issues and plan Action. All members of All Souls are welcome to attend either meeting. The issues we are currently working on are Criminal Justice, Healthcare, Workforce Development, Voter Engagement/Deep Democracy, Education and Immigration. Meeting times/locations are:

1st Mondays – Trinity United Methodist Church 620 E Armour Blvd, Kansas City, MO 64109 6:00 – 7:30 – (Criminal Justice, Workforce, Education & Healthcare) 3rd Mondays – Grandview Park Presbyterian Church 1613 Wilson Blvd., Kansas City KS 6:30 – 8:00 Voter Engagement/Deep Democracy, and Immigration
---
Thanks for Reading to the End

Mark your Calendar: MidAmerica Regional Assembly 2019, April 5 - 7 in St Louis, MO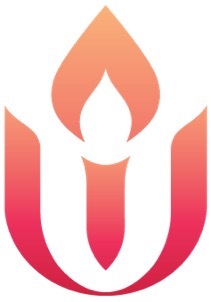 Keynote: UUA President Rev. Susan Frederick-Grey

Our theme is "Intersectionalities"-- how we live, work, and relate, as well as share, withhold, and leverage power in our world. www.uua.org/midamerica/ra

---
Accessing Friday E-mail through Website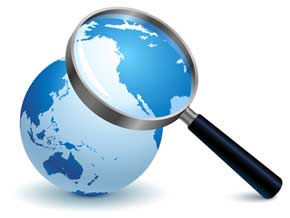 You may now download and/or view the Friday e-mails by logging on to the All Souls website, www.allsoulskc.org, and selecting the tab "This Week." No need to forward this e-mail any more.
Anyone can find this information any time, from anywhere.
---
Many Thanks to Vertical Response for making their email newsletter available to All Souls at no cost!
Did someone forward this email to you? If you would like to start receiving this weekly update of All Souls activities, please email
Notifications@AllSoulsKC.org