---
All Souls UU Church, 4501 Walnut, KCMO 64111, 816-531-2131, www.allsoulskc.org
---
Accessing Friday E-mail through Website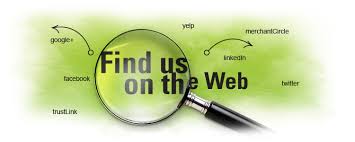 You may now download and/or view the Friday e-mails by logging on to the All Souls website, www.allsoulskc.org, and selecting the tab "This Week." No need to forward this e-mail any more.
Anyone can find this information any time, from anywhere.
---
Caring Connection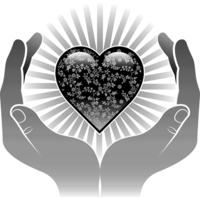 Lea Murray
is in rehab after a hospital stay and would appreciate cards (sent to her home, address in the directory).
---
This Sunday, Nov. 12

Service, 11:15 - 12:15 pm, Bragg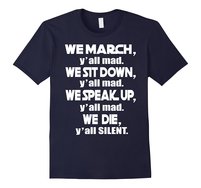 "The Promise and the Practice" with Rev. Kendyl Gibbons
Last April, the national Unitarian Universalist Association invited all UU congregations to create a 'teach-in' event around issues of white supremacy and the challenge of dismantling structural racism. All Souls was in the midst of a schedule of sabbatical services that was not flexible, and so we were among the half of UU congregations that for a variety of reasons did not participate. This fall, Black Lives UU — a coalition of members and leaders of color within the UUA — has again challenged us to take this November Sunday to educate ourselves and reflect on how our faith calls upon us to understand and respond to the racial inequities of our society, and the legacy of racism that we all carry. How can we learn to stop putting white consciousness and comfort at the center of our common life, and become intentional about lifting up the voices and experience of people of color?
---
UU Forum - 10:00 - 11:00 in Bragg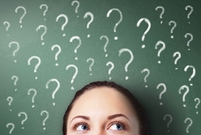 "Am I a White Supremist" with Robyne Stevenson

We are living in a divisive moment built on years of white supremacy that created racial inequalities in public policy. Dr. Robyne Stevenson, former resident of KCMO and now Asso. Professor at the University of Central Florida, will explore how that happened and how we continue to contribute to it.
---
Music this Sunday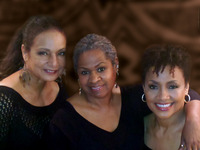 BOOK OF GAIA will provide the music for this week's service. Nedra Dixon, Pamela Baskin-Watson and Angela Hagenbach are BOOK OF GAIA, "vocal jazz at its finest". Weaving together eclectic musical genres from the classical to the contemporary with an added touch of spoken word, all infused with a jazz sensibility, their sophisticated arrangements, original compositions and intricate harmonies engage the ear, elevate the mind and stir the soul!
---
Here's What is Happening in Sunday School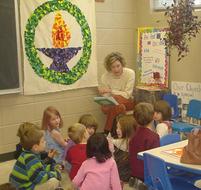 HERE'S WHAT'S HAPPENING IN SUNDAY SCHOOL
Our time for Creativity, Conversation and Community for all ages is from 10:00 to 11:00.
Parents need to pick their children up at 11:00 so they can sit with their family at the beginning of the 11:15 service. Sunday school classes begin after the children have attended the first part of the service.
The
preschool - kindergarten class
will explore how their personal families are part of the church family.
First - Third grade
will study our second principle.
Fourth - Sixth grade
will learn about Unitarian, Albert Schweitzer.
The
Seventh - Eighth grade class
will continue work on their Faith Development Topics.
The
teen class
will be in the service.
---
Sunday Plus to honor our Veterans, 12:15 pm in Conover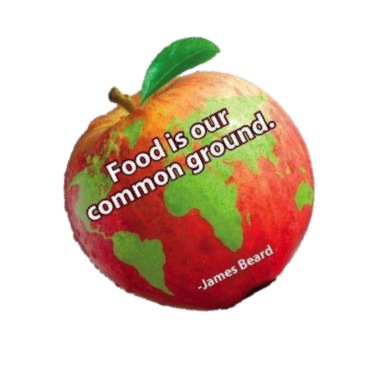 Honoring Veterans (Vets eat free)
$7 per individual / $20 per family
Soup, salad and dessert

Presented by the Cassity Sisters
The Sweats for Vets will be collected throughout November and at the November 12, Sunday Plus lunch honoring Veterans.

---
Visitors Invited to Sunday Lunch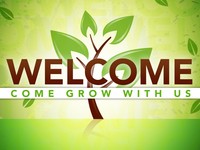 Visitors at Sunday Service are invited by the Membership Committee to be our guest for Sunday Plus Lunch. Please meet at the Visitors Table in the foyer after service where members of the Membership Committee, will escort you through the Sunday Plus Line and we will sit together at the Visitor's Table.
---
Saturday, Nov. 11, Dinner at 6 pm, Trivia at 6:45 pm

Saturday, Nov. 11 - Trivia Night, doors open at 5:30 pm, Spaghetti dinner at 6 pm, Trivia at 6:45 pm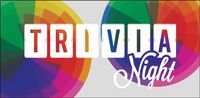 Individual tickets will be available for $15. A table/team ticket will cost $100 and a dessert to share with 8.
Buy tickets in the lobby or on the All Souls Facebook Event. There will be pay to play opportunities between rounds.
Childcare will be provided for those under 12. Let us know if you plan on using it so we have enough supervision.
---
Next Week

Adult Classes/Meetings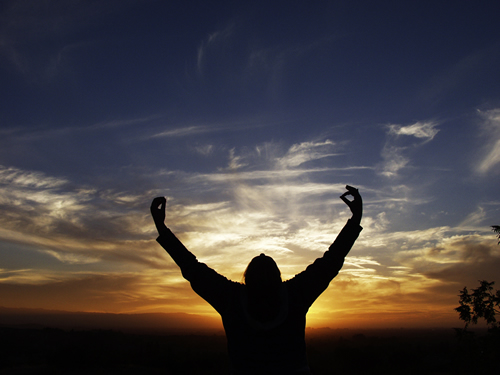 Gnawing for Knowledge:
Wednesdays, noon: philosophical discussion.
Agnostics AA Mtg: Tues & Thurs, 7-8 pm, Lower Level; Fri & Sat, noon, Mtg. Rm.
YOGA: Tues, Wed & Thurs, 5:30-6:30, Bragg. Contact Marilyn Carpenter, marilyn.carpenter49@gmail.com
Sacred Circle: Meets every second and fourth Mondays from 4-5:30. Contact Carolyn Connor, carolyn.connor@gmail.com
Bible Study-Tues., Nov. 7 through Dec. 19, 7 pm. Contact: Allen Phillips allenleephillips@gmail.com
Adult RE class on Concepts of White Supremacy: Thursday evening sessions, beginning Oct. 5, or Wed. afternoons, beginning Oct. 11 (6-week course). Contact: Rev. Kendyl

All Souls Movie Group: meets the first Wednesday of each month to talk about movies.We will celebrate the holidays and talk about movies at the next meeting of the group on Wednesday, Dec. 6, 2017, at 6:30 p.m. in Conover Auditorium at All Souls Unitarian Universalist Church. Movie group members should feel free to bring a guest to the celebration. • Jane (documentary opening November 3) • Lady Bird • Murder on the Orient Express • Thank you for your Service
HUUmanist Book Club: Mon, Nov. 13, 7 pm: Helen Macdonald: H is for Hawk

---
From our Church Community
Please Vote for a favorite Sermon, deadline Nov. 26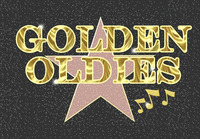 On Sunday, December 31, Rev. Gibbons will present again a sermon preached on a previous occasion, chosen by the congregation as worthy of being heard again. Look for the gold color ballots in the Communication Center for your opportunity to participate in the selection process.
It offers three sermon titles, together with a brief description of each.
Please indicate your preference for the sermon you would like to hear on December 31, and return this ballot in the collection plate, or to the church office, by November 26.
Watch this space to see which sermon is selected!
---
Renovation Steering Committee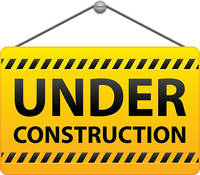 Work on the roof continues. It should complete within about two weeks, as long as the weather holds. That said, there was a slight hic-cup last week. The roof has a membrane held on with fasteners. While installing the fasteners, a few punched holes through the Conover ceiling! But no worries, the workers and office staff realized what was happening, the appropriate persons were called and the issued fixed. Conover is just a bit dusty. If you see anything that needs reporting or caring for during construction, please let the office staff know. They will contact the appropriate person. As for the rest of the construction (HAVC, tuck pointing, carpeting, and elevator) we should have a signed contract mid-week. The first step then is establishing a construction schedule. First up on the schedule will be moving gas and water entries, as they come into the building about where the elevator will be placed. Moving these utilities and starting the elevator construction will cause the Warwick steps to be closed. The steps will eventually be replaced. If you park on that side of the building remember you can come through the playground and up those steps. Updates will be forth coming, so look for signage and check the Flicker, the Renovation web page and Facebook.
---
2017-18 Holiday Yulebocks (as of 11/2/17)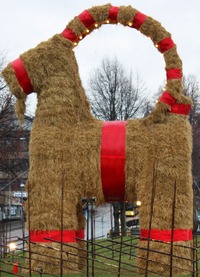 A Yulebock is a gathering of All Souls Folks where those who come bring an appetizer and the hosts provide drinks (both alcoholic and nonalcoholic). It can be come and go or stay for the time listed.
Please join in the holiday fun!
12/3 Board Yulebock-Simpson House after church 12-3
12/9 Mark and Kendyl's Yulebock 5-9
12/15 Trowbridge Yulebock 5-8
12/16 Lee Ann Googe & Dori Bader's Duo Yulebock 6-9
12/29 Chuck and Anna's Yulebock 5-8
1/14 SRB Yulebock after church in Conover 12-3
The calendar will be updated as you let suetrow@comcast.net know of your desire to have a yulebock
---
SAVE THE DATE - Dec. 10, 2017 - "YuleBOOK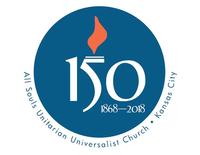 Immediately following the service
The 150th Anniversary committee invites you to come celebrate the publication of
Tending the Flame
, a riveting history of All Souls written by Jim Grebe and Kay Jones. Come enjoy a snack and toast our history!
You can pick up your preordered book or buy a copy. This will make a great holiday gift!
---
Can you help with the Sunday Morning Security Team?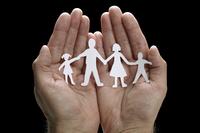 We need a few folks who are mobile enough to walk throughout the All Souls campus, including stairs. Tasks on Sunday morning include: make sure doors are correctly opened or locked. conduct inside and outside walk-through of the buildings to determine if windows are secure, looking for leaking faucets, anything broken or damaged. be available to assess any building issues discovered by staff, volunteers, or members that morning. be available to work with other volunteers and staff in response to emergency; call 911 if needed. assist mobility challenged members in case of tornado or building evacuation.
If this is a role that could work for you, talk with Bob Miller, or check in the All Souls office.
---
A Group for Young Adults at All Souls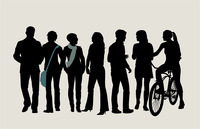 Attention! Do you identify yourself as a young adult? Are you looking to get more connected here at All Souls? There has been some interest expressed in starting up a small group for young adults, and our intern minister, Jack Gaede, would love to coordinate and facilitate said small group. It could start as soon as November, and there are many directions that this group could take. He is looking for your input about three specific things, so he created a survey to poll interest. It should only take about 2-3 minutes. Here's the link:
click here.
---
Auction 2018 Poetry Contest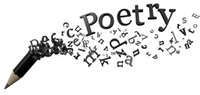 Insightful poems
Need not rhyme.
Just get it submitted,
Before time runs out.
Auction 2018 Poetry Contest.
Deadline Feb 4, 2018.
See Bulletin Boards for instructions.
---
Thanks for Reading to the End

Who are these people?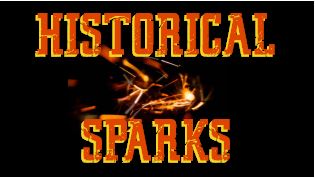 Leon Birkhead's ministry attracted a large and diverse audience. A Sunday morning census reported in the Dec. 18, 1927 weekly Bulletin, found that two-fifths of those attending had no church affiliations, one-fifth were Unitarians, and one-tenth Jewish. Also represented were: Atheist, Agnostic, Universalist, Disciples of Christ, Methodist, International Bible Students' Association, Dutch Reformed, Lutheran, Baptist, Spiritualist, Episcopalian, Roman Catholic, Pentecostal Assembly, Congregationalist, Presbyterian and Unity. (Weekly Bulletin Dec.18, 1927)
Read more! Pre-order:
Tending the Flame at www.allsoulskc.org
---
Many Thanks to Vertical Response for making their email newsletter available to All Souls at no cost!
Did someone forward this email to you? If you would like to start receiving this weekly update of All Souls activities, please email
Notifications@AllSoulsKC.org