---
All Souls UU Church, 4501 Walnut, KCMO 64111, 816-531-2131, www.allsoulskc.org
---
Accessing Friday E-mail through Website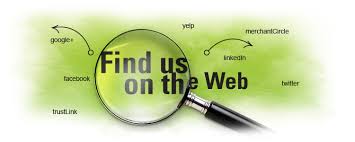 You may now download and/or view the Friday e-mails by logging on to the All Souls website, www.allsoulskc.org, and selecting the tab "This Week." No need to forward this e-mail any more.
Anyone can find this information any time, from anywhere.
---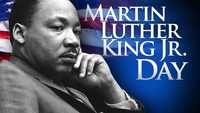 Monday, Jan. 15, Church Office closed for Martin Luther King Day
---
Caring Connections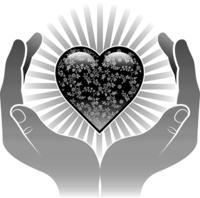 Josephine "Jo" Maxwell,
96 years old and longtime member of All Souls recently entered hospice care at the Evergreen Community. Jo's daughter reported to us. Cards are welcome.
Monarc Snyder
has been having medical problems and would like cards or phone calls from friends at All Souls.
---
This Sunday, Jan. 14:

---
Service, 11:15 - 12:15 pm, Bragg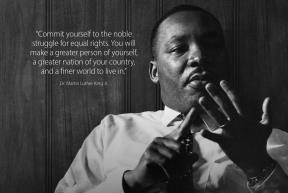 "Take a Knee" with Rev. Kendyl Gibbons


Kneeling is an ancient gesture, with a variety of implications. It can symbolize unwilling submission, authentic reverence, concentrated attention, or even silent protest. As we once again honor the legacy of Dr. Martin Luther King, Jr., how do these qualities reflect our contemporary experience, and our enduring longing for right relations among people of all races? The choir will sing, and we will have a special musical guest.
---
UU Forum - 10:00 - 11:00 in Bragg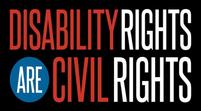 "Disability Rights and Civil Rights" with Lon Swearingen


Lon Swearingen has been a special education teacher for 25 years, board member and president for Whole Person, and a member of ADAPT, a grass roots disability advocacy organization. Mr. Swearingen, arrested thrice at disability rights demonstrations, will speak on the history of and his experiences with advocacy for Disability Rights in the U.S.
---
Music this Sunday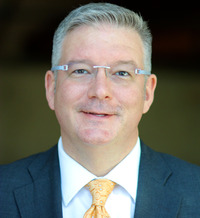 Davita J. Wesley Vaughn
will join Music Director Anthony Edwards and the All Souls Choir this week to celebrate Martin Luther King Day. Davita has been with us in the service many times and can be remembered from her performance as Mattie Michaels in
"The Women of Brewster Place"
at the Unicorn. They will be singing Lynn Ahrens and Stephen Flaherty's
"Make Them Hear You,"
the traditional South African tune
"Freedom Is Coming"
and the traditional African American Spiritual
"There's Honey In the Rock."
Join the All Souls Choir!
Rehearsals are Mondays from 5:30-7:00 in Bragg Auditorium.
---
Here's What is Happening in Sunday School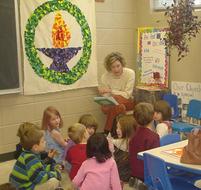 HERE'S WHAT'S HAPPENING IN SUNDAY SCHOOL Our time for Creativity, Conversation and Community for all ages is from 10:00 to 11:00.
Parents need to pick their children up at 11:00 so they can sit with their family at the beginning of the 11:15 service. Sunday school classes begin after the children have attended the first part of the service.
The
preschool - kindergarten class
will wonder about snow.
The
first - third grade class
will learn how our beliefs help us make important decisions.
The
fourth - sixth grade class
will share in the making of Stone Soup. Children are invited to bring a single-portion sized vegetable or spice to be added to the soup.
The
seventh - eighth grade class
will continue work on their Faith Development Topics.
The
teen class
will attend the service.
---
The burning of the Yule goat this Sunday after the service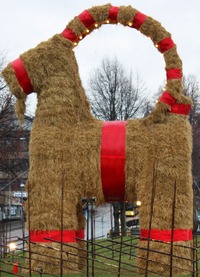 Join the social action groups of All Souls after service in Conover. This is a great way to end the holiday party season, with food, song and a burning of the Yule goat, a symbolic clearing the way for a positive New Year. We'll also recognize a very short list of those who live our mission.
As with other Yulebocks, drinks will be provided - hot chocolate and spiced cider guaranteed, other libations possible.
Bring quick breads, cheese and crackers, a pot of chili (practice for the cookoff?) or whatever you'd like to eat.
Soft serve ice cream, sundaes and cones, and marshmallows roasted on the patio fire will finish the party as we sing a carol or two.
---
NeedleHearts, Sun., Jan. 14 after church service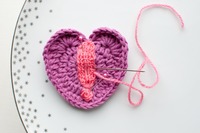 The next gathering of our NeedleHearts group will be Sunday, January 14 after the service. We will celebrate how our knitting and crochet projects brightened the holidays for many. We donated 21 scarves, 36 hats, 2 afghans and 19 teddy bears for children. These items brightened the holiday for All Souls members, residents at reStart, and for those hospitalized at the Veterans Hospital. If your New Years resolution was to learn something new this is a group to check out. Newcomers are welcome and we give lessons! Contact: Sue Coy or Sharon Cassity, needlehearts@allsoulskc.org.
---
Pick up your Stars in the Lobby at star tree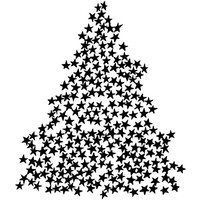 "Sunday is the last week to fill out a Star in the lobby ! After service at our final celebration for the season, the SRB yulebock, we will be taking home the stars. We will hold the messages in our hearts as the months unfold. All throughout the year, someone a friend or someone you haven't met yet, will be holding your wish in their heart, adding their hope and love to yours. They will remember for you, even if you forget, your good intention for a better self, and a better world." Thanks, Erin
---
Friday, Jan. 12:

---
All Souls Bridge Group, Friday, Jan. 12 at 7 pm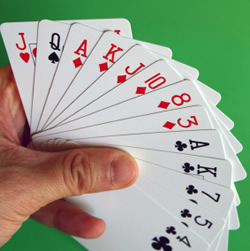 Since NY's Day bridge was cancelled due to illness
we are having the regular second Friday of the month group
at the home of Chuck Downing and Carol Fields.
dowingpix@gmail.com
Please bring a snack to share. And, let the hosts know you plan to attend.
---
Saturday, Jan. 13:

---
New Baby Quilt Shower, Sat. Jan. 13, 10-3, Conover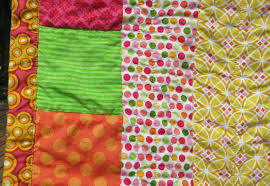 New members Kevin and Mary Roberts welcomed baby Amelia Mae in late November, so it is once again time for another quilt.
Please plan to join us a week from Saturday, on January 13, any time between 10:00 and 2:30
or so, with lunch around noon. The unique quilt we create will be presented at the service on January 28. As always, we need several sewing machines, and an iron/ironing board if possible, but mostly we need folks to pin, clip, press, and transport the segments around the room. Everyone can help, as you know, so please spread the word. Hope to see you there.
---
This week:

---
Bell Choir, Monday at 7 pm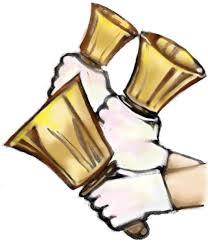 We have the Bells! We have a Bell Choir Director! All we need is YOU!! Sign up on the Music Board (by the Library) or just Monday evening at 7 PM. All ages, but youth under 15 must be accompanied by an adult. NO musical experience required.
---
Demeters, Tues., Jan. 16 at 6 pm in Conover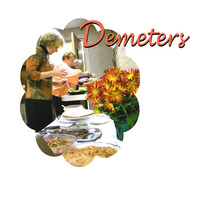 Potluck and Monthly Meeting
All women of All Souls welcome!
---
Adult Classes/Meetings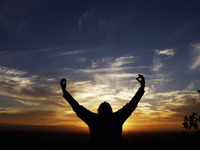 Women's Sacred Circle:
2nd and 4th Mondays, 4 - 5:30 pm; women share in a safe and confidential environment. Facilitator: Carolyn Connor.
Gnawing for Knowledge:
Wednesdays, noon: philosophical discussion.
Agnostics AA
Mtg
: Tues & Thurs, 7-8 pm, Lower Level; Fri & Sat, noon, Mtg. Rm.
YOGA:
Tues, Wed & Thurs, 5:30-6:30, Bragg. Contact Marilyn Carpenter, marilyn.carpenter49@gmail.com
Agnostics AA Meeting: Tues & Thurs, 7 - 8 pm, Lower Level; Fri & Sat, noon
Adult RE with Rev. Kendyl Gibbons:
Wed., 1 - 2:30 pm. in Meeting Rm.
AND
,
beginning in late Feb
: Constructing a Personal Worldview: Thurs., 7 - 8:45 pm

HUUmanist Book Club
: No Jan. meeting - next mtg. on Feb. 12th:
Other Minds
by Peter Godfrey-Smith
All Souls Movie Group
: Wed, Feb 7, 2018, at 7:00 p.m. in the All Souls in the lobby to discuss the following movies: • Call Me by Your Name • I, Tanya • Phantom Thread • The Post
---
From our Church Community
---
Renovation Steering Committee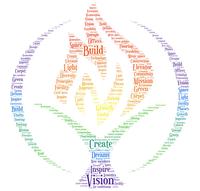 The Renovation Steering Committee is a happy bunch. Pledges are being paid, thanks to all of you. The roof is done except for the facia (delayed a bit due to having to be ordered and the weather), carpeting and the lobby panels will be ordered later this month, excavation for the elevator has started, and utilities are being moved. We're rolling along. The schedule is tentative but we will keep you posted.
---
Adult Education Classes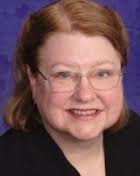 Weds 1-230pm Adult RE Group reading D. Irving's Waking Up White for January
Discussions 1-10, 17, 24 and 31st. A different book for Feb, Mar, Apr and May. Come to our group and receive the calendar of meetings.
Another adult religious education opportunity will begin in late February, when we will start a new session of
Constructing a Personal Worldview
, an introduction to understanding your own religious beliefs from the perspective of Unitarian Universalism. This class will meet on Thursday evenings from 7 to 8:45 pm, and is a great way to get to know yourself, as well as some of your fellow members, much better. Be sure to sign up on the clipboard sheet underneath the Activities bulletin board.
---
Fill The Barrel for Harvesters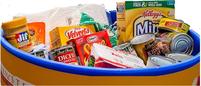 FILL THE BARREL
- we are continuing the January service project in celebration of our 150th anniversary to fill the Harvester barrel. Our will focus on January 14th is proteins. Let's fill that barrel with canned meat, tuna and other canned fish, peanut butter, shelf stable cheese, etc. Of course, if you have vegetables or fruit that you didn't bring last week, or any other food, please bring it. Let's see how many times we can cause that barrel to overflow!
---
Side with Love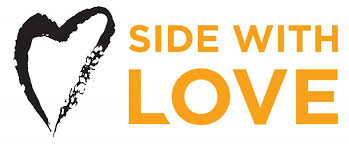 Since 2004, Unitarian Universalists and other progressive communities have rallied around the summons to
Stand on the Side of Love
. All Souls has long displayed a banner on our building as part of this campaign. Recently, the organizers have re-named their effort
Side With Love
. They say, "Side with Love raises provocative spiritual questions including "When have I sided with love? When have I shirked siding with love? When have I chosen the side of comfort, apathy, despair, and acquiescence instead of the side of faith, risk, sacrifice, and resistance?" To learn more about the significance of this name change,
click here.
---
Art for the 2018 Auction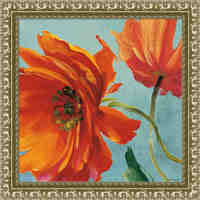 Time to bring your donations of Art for the 2018 Auction. Pictures will be hung in the Lobby for a Silent Auction. Clearly mark each item with your name and contact information. If there is some background information about a piece, please include that. Also indicate if you want the item returned in the event it does not sell. Leave donations in the office. If you have questions or need help, email Don Dickey dondickey@earthlink.net or Dori Bader jodoriyaya@gmail.com
---
Reach Out Kansas, Inc.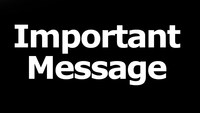 Reach Out Kansas, Inc. is sponsoring a presentation of
As One
, a one-act opera depicting the experiences of a transgender protagonist, at the Lyric Opera on January 27 and 28. As part of the progressive community in Kansas City, All Souls members are invited to share the performance as well as a variety of related outreach activities.
Click here
for tickets and more information.
---
Thanks for Reading to the End

---
A World Congregation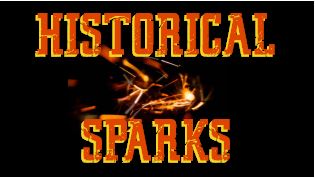 At its annual meeting in May of 1971 the church declared itself to be a "world congregation." According to the All Souls Unitarian (10/29/72) it was the first church in the world to take this action and after fourteen other local institutions also did this, the City Council of Kansas City unanimously recognized KC as a "world city" and the residents as "world citizens." The resolution called for the strengthening of the United Nations to the end that "it be enabled to resolve international disputes by the application of just world laws, rather than by exertion of force."
Read more in Tending the Flame now on sale at www.allsoulskc.org
---
Many Thanks to Vertical Response for making their email newsletter available to All Souls at no cost!
Did someone forward this email to you? If you would like to start receiving this weekly update of All Souls activities, please email
Notifications@AllSoulsKC.org