---
All Souls UU Church, 4501 Walnut, KCMO 64111, 816-531-2131, www.allsoulskc.org
---
Accessing Friday E-mail through Website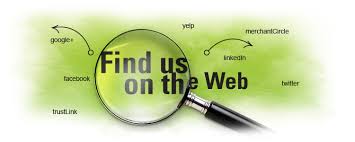 You may now download and/or view the Friday e-mails by logging on to the All Souls website, www.allsoulskc.org, and selecting the tab "This Week." No need to forward this e-mail any more.
Anyone can find this information any time, from anywhere.
---
This Sunday, May 21

Service, 11:15 - 12:15 pm, Bragg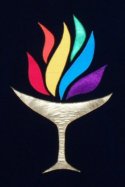 "Bringing Your Gifts" with Board of Trustees

The Board of Trustees invites you to rejoice and celebrate financial giving. An inspiring service of music, testimonials, and a pledge card ceremony will bring us together.
---
Forum, 10 - 11 am, Bragg


"Modern Dystopia"with George Baggett


Baggett is a long-time observer of the art of propaganda with experience as an environmental activist and a corporate-employed scientist. He will discuss how modern techniques in mass media and internet have created more effective propaganda platforms from the right and the left--used to polarize our society.
---
Music this Sunday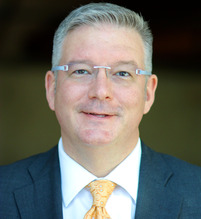 The All Souls Choir and The All Souls Children's Choir will both join Music Director Anthony Edwards this Sunday. The Adult Choir will sing
Groundless Ground
, the rousing gospel number offered during
Sing For the Cure
on Music Sunday. The Children's Choir under the direction of Sarah LaBarr will be singing
This Is The Church That We Built
. The great message of this song speaks to the importance of the day this Sunday:
Sharing our dreams as we gather together Makes this church more than a ceiling and floor. When we enter these doors we will always remember Those who gave all they could, those who gave even more.
---
Here's What is Happening in Sunday School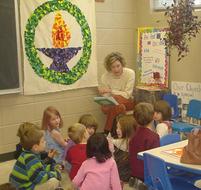 HERE'S WHAT'S HAPPENING IN SUNDAY SCHOOL
Our time for Creativity, Conversation and Community for all ages is from 10:00 to 11:00.
Parents need to pick their children up at 11:00 so they can sit with their family at the beginning of the 11:15 service. Sunday school classes begin after the children have attended the first part of the service.
The
preschool - kindergarten class
will explore ways we need and use water.
The
1st - 3rd grade class
will study the contributions of Unitarian, Emily Stowe.
The
4th - 5th grade class
will learn about the Easter story.
The
6th-7th grade class
will create UU Rosaries.
The
teen class
will discuss social justice issues.
Childcare
will be provided during the annual meeting in the nursery and in one of the RE classrooms on the lower level.
---
Sunday Plus Lunch, 12:15 pm Conover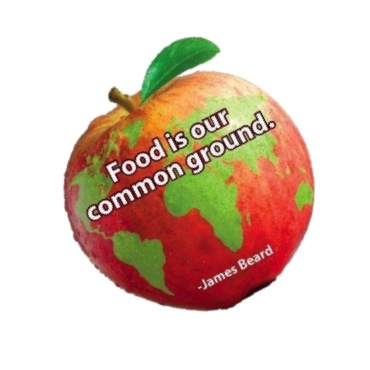 $7 per person/$20 per family
Benefits building decor
Menu:
sandwiches, chips and desserts
The
Sunday Plus
is an experiment in a meal with no clean up crew needed. Our menu is turkey roll ups and pimento cheese sandwichs, chip bags, fresh veggies with brownies and clementines for dessert. We will use paper plates and no silverware will be needed. Pay for your meal, then eat, dispose of your plate and napkin and go to Bragg for our Annual Meeting.
Thanks to every one who helped prepare the roll ups and sandwiches and provided the rest of the food.
---
Annual Meeting, Sunday, May 21 at 1 pm, Bragg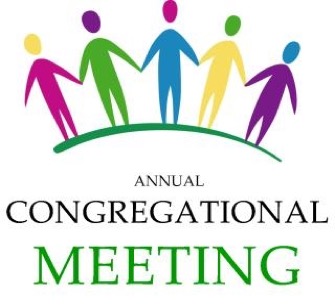 All Souls Annual Meeting will take place on May 21st at 1 PM following our Sunday Plus Lunch. We need a *quorum to decide several important issues. Voting at all meetings of the Society shall be limited to members who have made a financial contribution of record to the Society during the current or previous fiscal year and preceding the date of the first notice of any such meeting. Call the office if you are not sure if you are eligible to vote.
*Thirty percent (30%) of the total number of qualified voting members shall constitute a quorum.
---
Nominees for Board of Trustees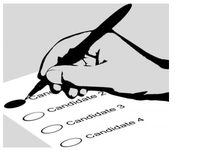 Lee Ann Bergin

For the past 10 years I have been an active member of All Souls. I have been involved with our Caring Committee, Facilities Committee and the Committee on Ministry. As a member of Demeters, I have served as the leader of the Holiday Boutique. One of my other passions is cooking. I have enjoyed working with reStart as a mentor and I have been the coordinator for the food at our annual Auction. The opportunity to be a part of the board is very exciting to me. Thanks for considering me for this important role.
Raegan Buatte
I joined All Souls in 2002. I'm from southeast Missouri, graduated from Mizzou with a BA in Political Science, and worked in Missouri politics. I worked at UMKC's Midwest Center for Nonprofit Leadership and studied in the MPA program. I married Dawud Hasam, a KC native, in 2001, and we have four children: Khary, Khalil, Genevieve, and Samir.
---
Renovation Steering Committee Resolutions for Annual Meeting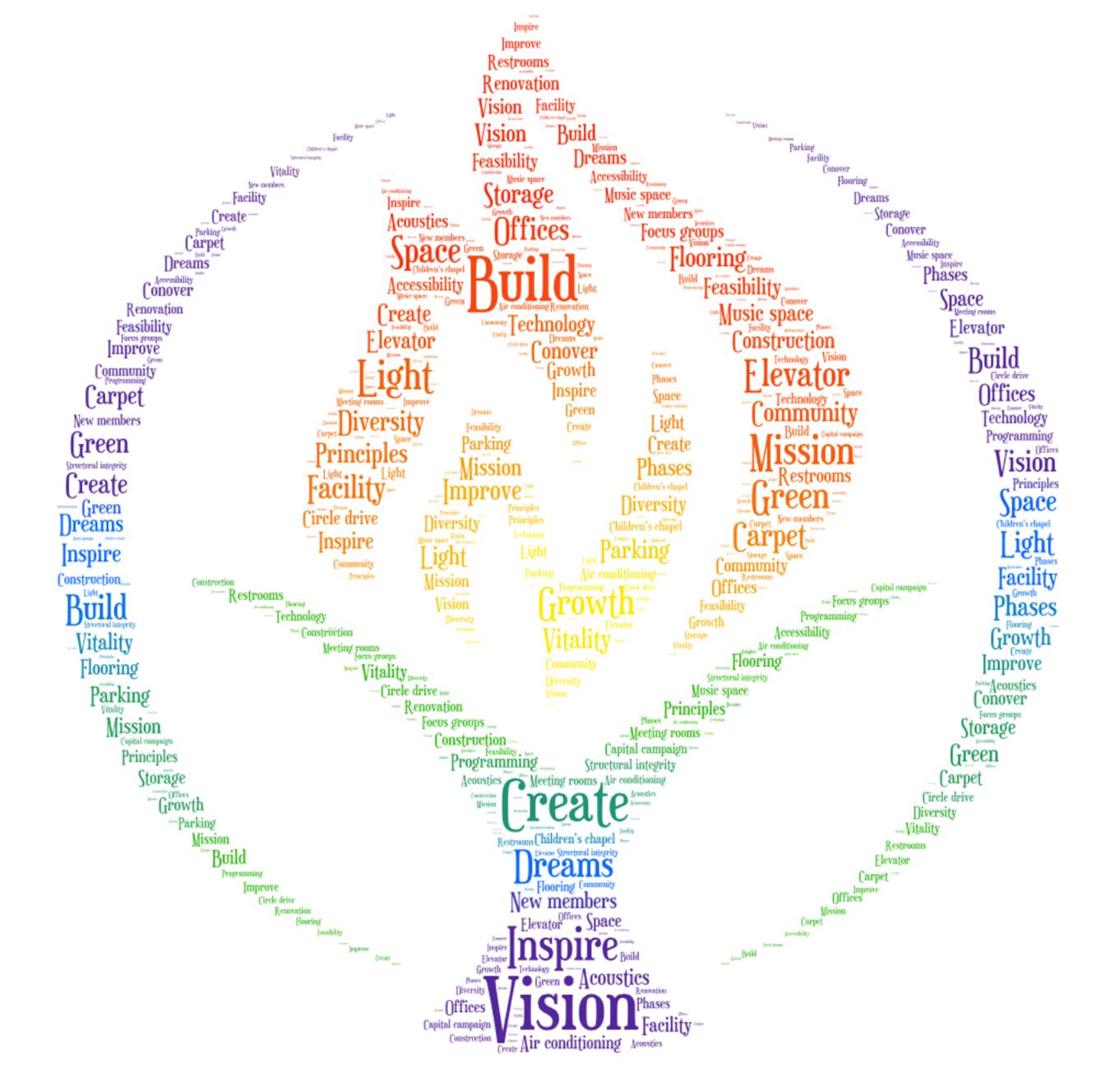 The Steering Committee will be presenting two resolutions at our May 21 Annual Congregational Meeting. One amends the resolution we passed October 2, 2016 at the Special Congregational Meeting revising the scope of work. As you have seen in our reports and heard at the church chat, the cost of the proposed renovations raised dramatically. We have decided not to pursue additional capital campaign pledges at this time and instead limit the scope to include roof replacement including Conover, HVAC, Elevator, tuck pointing, and lobby upgrades. To do what is most needed, with what we have.
The second resolution will call for the creation for a task force and authorize spending $2000 to investigate what it would take to make some upgrades to Conover. It has been submitted to the Board to vote for including it on the Annual Meeting agenda. Depending on the new design task force's report (which would include a concept floor plan(s), preliminary cost estimates and a financing strategy), the congregation will have an opportunity to vote on whether to proceed with renovation of the Conover wing.
If you would like to access the annual committee reports, documents and resolutions to be voted upon at our annual meeting this Sunday, May 21, 2017, please
click here.
We'll see you all at the Annual Meeting.
Thank you… Ruth Robarge
---
Next Week
Public Forum next Monday, May 22, 7:00 p.m. in Bragg Auditorium at All Souls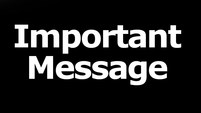 Southmoreland Neighborhood Association
is hosting a public forum next Monday, May 22, 7:00 p.m. in Bragg Auditorium at All Souls to inform area residents about the proposed Special Taxing District which would finance the extension of the streetcar. The forum will be moderated by the League of Women Voters.
Jan Marcason, former City Council member and current Board member of the KC Street Car authority, will speak in favor of the proposal. Sherry DeJanes, Treasurer of Smart KC will speak against the proposal. Written questions will be taken from the audience.
If the proposal passes, All Souls UUC will be subject to a special assessment payable for 25 years. Voters must request a ballot in order to vote on establishment of the Special Taxing District. The completed request for a ballot must be received by the Court by 5:00 p.m. on May 23. Those attending the forum next Monday will have an opportunity to complete the ballot and have it hand delivered to the Court. Residents in the proposed District are encouraged to attend the forum to learn both sides of the issue.
Flyers are available in the lobby of All Souls.


---
The TransfinityKC Choir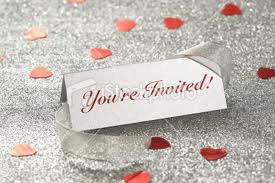 A newer choir in town (the TransfinityKC Choir) is having a rehearsal and a short audio recording session at All Souls on Thursday, May 25 at 7:00. An audience will enhance the recording. If you happen to be near All Souls Thursday, May 25 at 7:00 your presence as a volunteer audience member is welcomed. The recording is jointly being done with KKFI 90.1 Radio for inclusion in an upcoming program.
---
Adult Classes/Meetings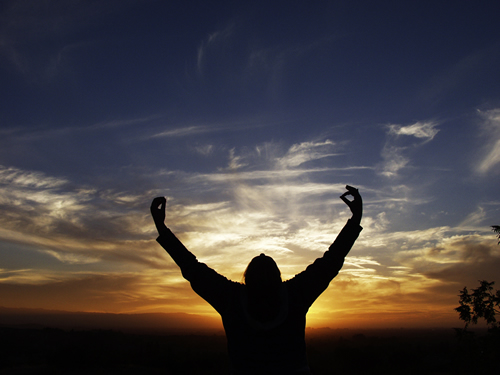 Keeping the Sabbath:
Sundays 12:30 - 1 pm, Bragg
Resumes next Sunday. A time for prayer and meditation, honoring all spiritual traditions. Facilitated by Rev. Diana Hughes
Gnawing for Knowledge: Wednesdays, noon: philosophical discussion, resumes May 17.
Agnostics AA Mtg: Tues & Thurs, 7-8 pm, Lower Level; Fri & Sat, noon, Mtg. Rm.
YOGA: Tues, Wed & Thurs, 5:30-6:30, Bragg. Begins Tues, Feb 7; contact Marilyn Carpenter, marilyn.carpenter49@gmail.com
Sacred Circle: Meets every second and fourth Mondays from 4-5:30. Contact Carolyn Connor, carolyn.connor@gmail.com

---
From All Souls Leadership
A note from Rev. Gibbons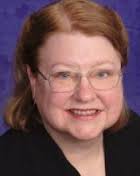 Many thanks for all the kind messages and thoughts in response to my father's recent death. He was a WWII navy vet, so we are waiting to be assigned a date by Arlington National Cemetery in order to schedule his memorial service and interment, probably sometime in July or August. Mark and I are very grateful for the support of this community.
---
Advertising & Marketing Efforts Need Your Help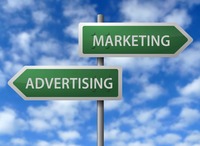 If you have a background in Marketing & Advertising, we need your creativity. We are looking to improve our advertising efforts. A thoughtfully crafted marketing strategy would help increase our visibility in the community and help us increase membership. Please contact Andrea Jonson or Anthony Edwards if this is your area of expertise.
---
Mark Your Calendar
All Souls Coffeehouse, Friday, May 26, 7:30, Bragg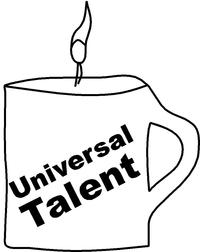 No cover charge
Donations accepted for snacks Donations to Harvesters welcome
---
Monday, May 29 at 8:00 am


Stop by the PeaceWorks table in the lobby--thanks to all who supported Chelsea Manning!
PeaceWorks is holding its annual walk/ride/die-in on Memorial Day, May 29, to protest the making of parts for nuclear weapons in KC, MO. We have 3 "entry points" for the event: 8 am -- begin walk/ride: Bannister Road & Wayne (park on Lydia, nearby), at entry to Bannister Federal Complex, 11 am -- last mile of walk/ride: Prospect & Mo. Hwy. 150, and Noon -- program and die-in, 14510 Botts Rd., just north of Mo. Hwy. 150, at road to new nuke-parts plant. Please contact the Stoevers (Jane, 913-206-4088, and Henry, 913-375-0045) for transportation or to offer to drive. Thanks!
---
Lost and Found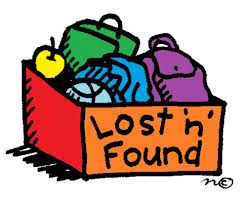 It is time once again to clean out the lost and found collection. Check the table in the lobby for any of your items that might have gone missing in the last six months or so. Anything that remains after the first of June can next be seen at Goodwill.
---
Calling All Tea Drinkers!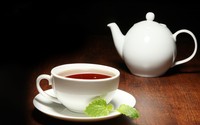 Are you saddened by the lack and blandness of variety in the tea selection in Conover? Do you have a few favorite teas you'd love to get others hooked on? Here is your chance! Bring 5 or more tea bags of any variety and add them to the tea canisters. Imagine the plethora of options we would have if we all contributed!
---
Thanks for Reading to the End

Parenting Moments in the Animal Kingdom

25 Cutest parenting moments in the animal kingdom. There's no force in our universe that's as strong as a parent's love for their children. A parent stops at nothing to care for and provide for his or her child.
click here for video
---
Many Thanks to Vertical Response for making their email newsletter available to All Souls at no cost!
Did someone forward this email to you? If you would like to start receiving this weekly update of All Souls activities, please email
Notifications@AllSoulsKC.org