---
All Souls UU Church, 4501 Walnut, KCMO 64111, 816-531-2131, www.allsoulskc.org
---
Accessing Friday E-mail through Website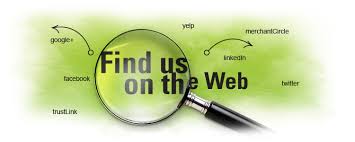 You may now download and/or view the Friday e-mails by logging on to the All Souls website, www.allsoulskc.org, and selecting the tab "This Week." No need to forward this e-mail any more.
Anyone can find this information any time, from anywhere.
---
No Charge Hearty Breakfast Buffet, 9 - 11, Conover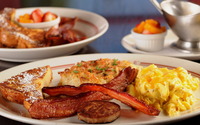 Celebrate Spring and Easter Sunday, April 16, 9 - 11, Conover, freeHearty breakfast Buffet Volunteer Help Appreciated
Contact: Cassity Sisters
---
This Sunday, April 16:

Service, 11:15 - 12:15 pm, Bragg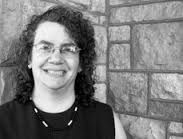 "Practice Resurrection" with Rev. Lisa Friedman


The ancient story of Easter still speaks to us today — new beginnings emerge with fresh possibilities, even in those moments when it seems that all is tragically lost. As Unitarian Universalists, how do we honor the wondrous power of resurrection and renewal in our lives and in our world? Rev. Lisa Friedman is the Minister of Congregational & Community Engagement at Unity Church-Unitarian in St. Paul.
---
Forum, 10 - 11 am, Bragg


"Homeland $ecurities: Policing for Profit" with Jon Adams

Former federal law enforcement agent, Jon Adams (MBA), discusses his experience and philosophy on the state and history of U.S. incarceration. From his unique experience as an Immigration Agent and Deputy U.S. Marshal to his time working with offenders as an undercover inmate, Jon provides insight to the current state of law enforcement and to the dangers of proposed government policies.
---
Here's What is Happening in Sunday School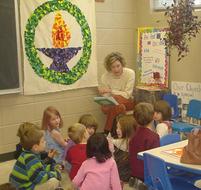 HERE'S WHAT'S HAPPENING IN SUNDAY SCHOOL
Our time for Creativity, Conversation and Community for all ages begins at 10:00 AM. Please sign in your child on the lower level.

Our Easter egg hunt for all ages begins at 10:30.
Children will meet in their Sunday school classrooms. Parents are welcome to join in the festivities. The children will not sit with their parents at the beginning of the service. They will go to their Sunday School classes following the Easter egg hunt.
The
preschool - kindergarten class
will learn about the importance of trees.
The
1st - 3rd grade class
will evaluate the choices they get to make and the choices made for them.
The
4th - 5th grade classes
will explore what the world knows about Jesus.
The
6th - 7th grade class
will learn about the Eucharist. The
teen class
will discuss ideas for a service project by their class.
---
Visitors are Welcome to Brunch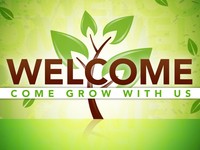 Visitors are invited to our annual Easter Brunch at 9:30. Please join me at the Visitors table where Rev. Joshua Paszkiewicz, Membership Coordinator and members of the Membership Committee will join together in fellowship and delicious food.
---
This Week
Adult Classes/Meetings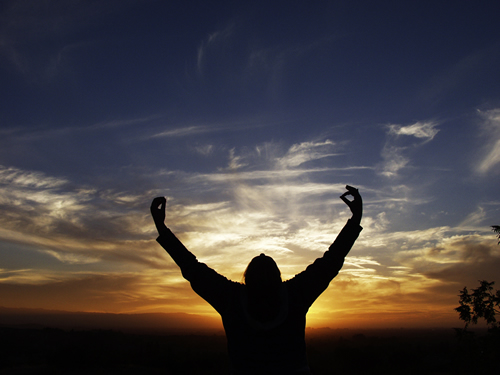 Keeping the Sabbath:
Sundays 12:30 - 1 pm, Library. A time for prayer and meditation, honoring all spiritual traditions. Facilitated by Rev. Diana Hughes

Gnawing for Knowledge: Wednesdays, noon: philosophical discussion.
Agnostics AA Mtg: Tues & Thurs, 7-8 pm, Lower Level; Fri & Sat, noon, Mtg. Rm.
YOGA: Tues, Wed & Thurs, 5:30-6:30, Bragg. Begins Tues, Feb 7; contact Marilyn Carpenter, marilyn.carpenter49@gmail.com
Sacred Circle: Meets every second and fourth Mondays from 4-5:30. Contact Carolyn Connor, carolyn.connor@gmail.com
Movie Group: Wednesday, May 3, 2017, at 7:00 p.m. All Souls, in the lobby to discuss the following movies: Beauty and the Beast; Colossal; Frantz; Personal Shopper; and Sense of an Ending
---
Demeters Monthly Meeting & Potluck, 6 pm, April 18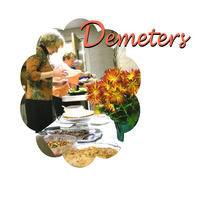 Potluck and Meeting
Tuesday at 6:00 pm
Conover

---
From All Souls Leadership
GoFundMe


As many of you know, in addition to the pledge drive, we are doing a fundraising effort for next year's operating budget through
GoFundMe
. This is a crowdfunding campaign that we can use to spread the word among both our own members as well as the broader community. To make this the most effective campaign, we need you to share this information with your friends, family, and members of other progressive organizations (particularly ones that hold meetings here). You can do this by emailing the link (
https://www.gofundme.com/allsoulsuukc
) or by sharing it on Facebook and Twitter. Thanks for your help in making this a successful fundraiser! Carrie Bader
---
From the Stewardship Committee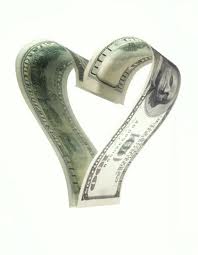 Dear All Souls member,
You will receive an invitation to a stewardship cottage meeting within the next week. These meetings are hosted by All Souls members and will provide opportunities for you to learn more about the church's finances and discuss what's important to you in the life of our community. Members who have attended such meetings in the past have remarked how inspiring they are, because people share their thoughts about what is so central in our lives: our church home. Each cottage meeting will also have a member of the Finance Committee present to answer any budget questions. Our stewardship cottage meetings begin on April 23. To simplify the process, the Stewardship Committee scheduled the meetings and assigned every member to a meeting. Your email invitation will be from Google Calendar and will have "Cottage Meeting" in the email subject line, with the date and location in the body of the email. The email will also have a section for "Going?" Your options will be "Yes, Maybe and No." Please click the appropriate response. If you don't get an invitation, have questions or issues with the invitation or need to change to another date, please contact
a member of the Stewardship Committee (Diann Spencer, Becky O'Connor and Jane Henderson).
We look forward to this rewarding experience and building our future together.
---
PeaceWorks Earth Day - Event on 4/22
Tamales and a "Peace on Earth Day" party--what a combo! For free, delicious tamales of several stripes, made by entrepreneurs along Independence Ave. in KC, MO, and for peace games and seeds to plant, come to the Planting Seeds of Peace party that PeaceWorks is throwing. When?
Saturday, April 22, International Earth Day. Where? All Souls. What time? 5:30-8 pm.
We'll share news on peace events, as well as homemade desserts.
For info, call Henry Stoever, 913-206-4088.
Gracias!!!
---
Can You Help?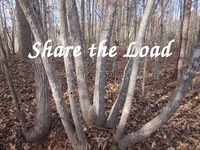 As you may know, we face a budget deficit of about $30,000 for the year ending June 30, 2017. We've already received over
$13,000
in additional donations to help prevent this. Can you help "share the load"? All gifts are welcome and $100 per member would do it! Mark your gift as "toward the deficit". Thank you. -Chuck Downing, Treasurer
---
Got Photos?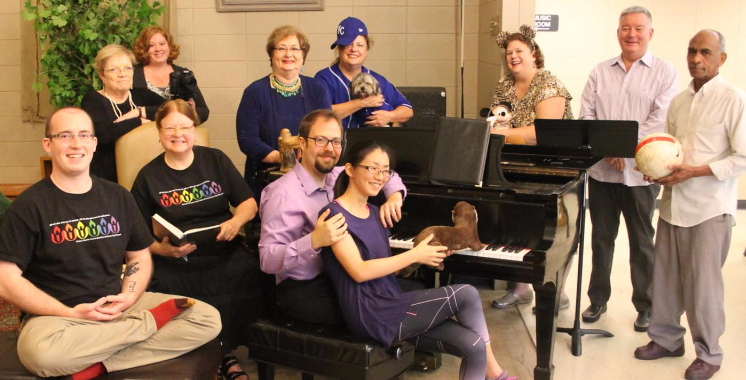 For our May 21st service, I am creating a slide show of the various people and activities at All Souls. Please email them to me or put them in my VP mailbox in the Communication Center. Thanks, Sue Trowbridge, suetrow@comcast.net.
---
Stock Donations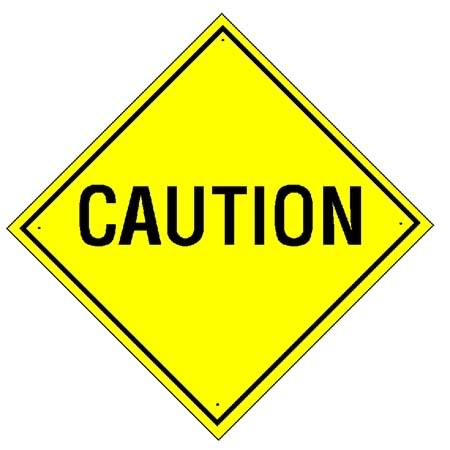 We welcome donations in the form of stocks, bonds and mutual fund shares. Please let us know when you have transferred investments to our brokerage as o
ur broker cannot always identify who the donor is. Thanks so much.
---
Save the Date
"The 13th" Documentary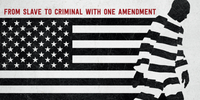 All Souls Social Responsibility Board and PeoplePowerKC (ACLU) will show the documentary film,
"The 13th", on Sunday, April 30 at 2PM in Bragg.
The film will be followed by a few personal stories of racial profiling and discussion. The documentary opens with the facts that today the US has 5% of the world's population but 25% of the people in the world who are incarcerated. It goes on to discuss how slavery has been perpetuated under the 13th Amendment by criminalizing behavior to arrest poor freedmen and force them to work for the state under convict leasing; suppression of African Americans by disenfranchisement, lynchings and Jim Crow; declaring a war on drugs that weighed more heavily on minority communities and mass incarceration of people of color. The film also examines the prison-industrial and the emerging detention-industrial complex, demonstrating how much money is being made by corporations from such incarceration.
---
Thanks for Reading to the End

Shelter Buddies Reading Program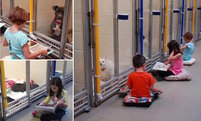 In the Book Buddies Reading Program, children at this Humane Society read to the shelter dogs, helping them gain confidence and grow more comfortable with visitors.
Click here for video.
---
Many Thanks to Vertical Response for making their email newsletter available to All Souls at no cost!
Did someone forward this email to you? If you would like to start receiving this weekly update of All Souls activities, please email
Notifications@AllSoulsKC.org