---
All Souls UU Church, 4501 Walnut, KCMO 64111, 816-531-2131, www.allsoulskc.org
---
Accessing Friday E-mail through Website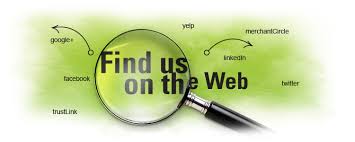 You may now download and/or view the Friday e-mails by logging on to the All Souls website, www.allsoulskc.org, and selecting the tab "This Week." No need to forward this e-mail any more.
Anyone can find this information any time, from anywhere.
---
This Sunday, April 15:

Service, 11:15 - 12:15 pm, Bragg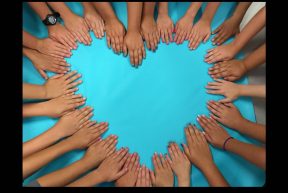 "What Wondrous Love" with Rev. Kendyl Gibbons
Part of our stated mission as a church is to build caring community; what does that look like in practice? How can we learn to be more present for one another in times of need, in ways that are actually helpful and life-giving? What does our culture attempt to teach us, and what else might we need to learn? We will share joys and concerns, and the choir will sing.
---
UU Forum - 10:00 - 11:00 in Bragg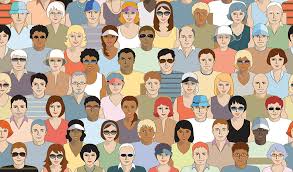 "Coming of Age, Millennials in a Multi Generation World" with Linda Johnson & Camilla Huet-Derrossett

As a social worker, Linda Johnson has had experience working with all age groups and typically lived in a multi-generational household. Camilla Huet-Derrossett is an Economist and will be discussing the trends that we are seeing with the millennials.
---
Music this Sunday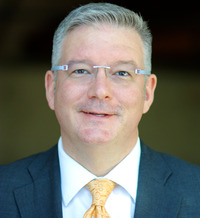 The All Souls Choir joins Music Director Anthony Edwards this Sunday. They are singing
In My Quiet Sorrow
by Jeannie Gagné,
Meditation of Breathing
by Sarah Dan Jones, and Bill Wither's
Lean On Me
.
Music Sunday is May 6th.
The choir will be presenting DREAM OF FREEDOM - a choral suite featuring the works of LANGSTON HUGHES. May 6th and be another opportunity for the RE and Music fundraising efforts for the General Fund. The fundraising amount this year is $12,000 this year. To date we have only raised $9,285.78. We are so close to reaching our goal. The $12,000 will help fund the Music Program and the Religious Education of our youth. Please consider giving to these vital church programs. Thank you for your continued generosity.
---
Here's What is Happening in Sunday School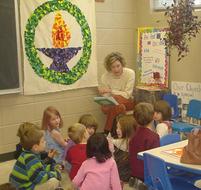 HERE'S WHAT'S HAPPENING IN SUNDAY SCHOOL Our time for Creativity, Conversation and Community for all ages is from 10:00 to 11:00.
Parents need to pick their children up at 11:00 so they can sit with their family at the beginning of the 11:15 service. Sunday school classes begin after the children have attended the first part of the service.
The
preschool - kindergarten class
is invited to bring along a special stuffed animal for a lesson about friendship.
The
first grade - third grade class
will study the 6th principle.
The
fourth grade - sixth grade class
will celebrate the inventive spirit while learning about Unitarian, Alexander Graham Bell.
The
seventh and eighth grade class
will reflect on the history of the chalice.
The
teen class
will discuss current social justice issues.
---
Visitors Are Welcome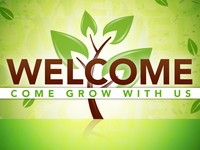 To learn more about us, we will have a Visitor Orientation this Sunday after the Sunday Service. Visitors please meet at the Welcome Table in the foyer after service where members of the Membership Committee will escort you through the Sunday Brunch Line and into the meeting room where we are having a Visitor and New Member Orientation on the topic "Lifespan religious Development".
---
Sunday Plus to benefit COA trip to Boston - Conover 12:15 - 2 pm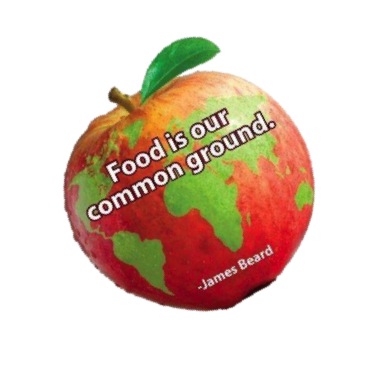 $7 per individual
$20 per family
Menu:
Soup, Salad, and Desserts
---
Church Chat - This Sunday - Pastoral Care is the Topic, April 15 at 12:45 in Bragg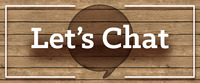 Following the service on April 15, at 12:45, the Caring Connections Team and I are sponsoring a Church Chat, so that anyone who has ideas or questions about the subject of pastoral care can help us to understand better what we want it to mean for this congregation. I expect that there will be much diversity in our thoughts, but I also hope that some common threads will emerge, that can guide our team. Please save the date, and join us!
---
An invitation from Faciities and Renovations for landscape planning April 15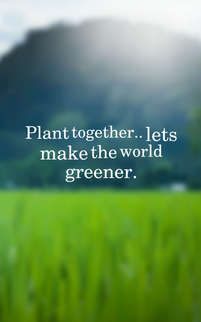 An invitation from Faciities and Renovations it's time to talk about landscaping! Our new elevator will soon be finished and the A/C units set in place and new stairs to Warwick Blvd formed and poured and yes, they've made a bit of a mess on the east side for all this to happen. So we get to do a little planning and planting to set it right.
Come join in a landscape planning discussion in the library following church, Sunday, April 15.
---
This week:

Demeters Monthly Meeting and Potluck, Tuesday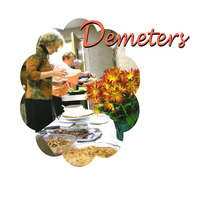 Potluck 6:00 pm, meeting following

Conover

---
Adult Classes/Meetings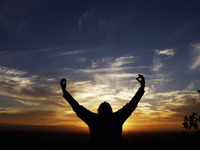 Women's Sacred Circle:
2nd and 4th Mondays, 4 - 5:30 pm; women share in a safe and confidential environment. Facilitator: Carolyn Connor.
Young Adult TV CLUB
- Tuesdays in April - 7 - 9 pm Jack Gaede, facilitator.
Bell Choir - Tuesdays - 6 - 8 pmGnawing for Knowledge:
Wednesdays, noon: philosophical discussion.
Agnostics AA
Mtg
: Tues & Thurs, 7-8 pm, Lower Level; Fri & Sat, noon, Mtg. Rm.
YOGA:
Tues, Wed & Thurs, 5:30-6:30, Bragg. Contact Marilyn Carpenter, marilyn.carpenter49@gmail.com
Agnostics AA Meeting: Tues & Thurs, 7 - 8 pm, Lower Level; Sat, noon
Adult RE with Rev. Kendyl Gibbons:
Wed. 1:00 - 2:30 pm in the Meeting Room. April is
Some of My Best Friends Are Black
by Tanner Colby.
HUUmanist Book Club
: Monday, April 9, at 7pm:
Sacred Depths of Nature
by Ursula Goodenough
All Souls Movie Group
: Wednesday, May 2, 2018, at 7:00 p.m. in the All Souls lobby to discuss the following movies: • Beirut • Finding Your Feet • Isle of the Dogs • Leaning Into the Wind (documentary)
---
The Malawi Project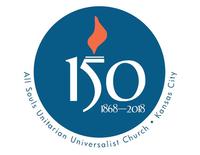 "
If I had a hammer-
--" or other hand tools, the people working with The Malawi Project could build houses, schools or a community center. Gently used hand tools you don't need are desperately needed by the people working with the Malawi Project.Can you imagine building a hospital without Home Depot around the corner? We'll have a box for your contributions,along with the details of how this program started and is supported.
Join us at the 150th Celebration table each Sunday this Spring.
---
From our Church Community:
From the Nominating Committee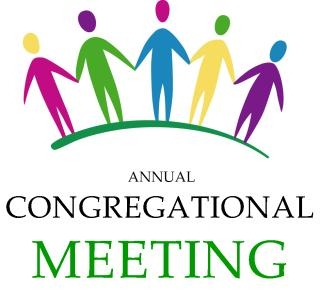 Our Annual Meeting will be on Sunday May 20.
The following Nominees are submitted for your consideration:
Treasurer
-Julie Koehler
Assistant Treasurer
-David Robinson
Board At Large
-Barbara Bemis, Andrea Jonson, Cheryl Westra
Audit
-Mike Jonasson
Nominating Committee
-Jane Henderson, Anna Sajovic, Lon Swearingen
Watch the May Flame for the bios.
---
Mark the date, Monday, April 23 at 7:00 pm, Super Summer Services coming soon!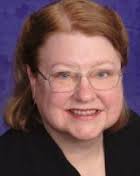 If you have ideas about a Sunday morning worship service that you would like to offer in July or August, or a speaker you would like to hear,
plan to join the Worship Team on Monday, April 23, at 7:00
. We are looking for suggestions and ideas as we plan ahead to scheduling the weeks when Kendyl will be out of the pulpit. We have had some very moving and meaningful presentations both from members and from guest speakers in the past, so bring your recommendations to help make this summer super!
---
ANNIVERSARY VIDEO AND OPEN MIC MAY 6 – 1-3 p.m. Bragg Auditorium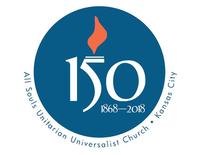 Due to the cold weather we had to postpone the April video screening, so let's try again…
After Sunday Plus Lunch come take a trip down memory lane… The 150th Anniversary Committee invites you to a screening of an anniversary video, featuring church members' reminiscences, immediately followed by an open mic, so other memories can also be shared and recorded.
---
All Souls Harvesters Canned Food Drive - April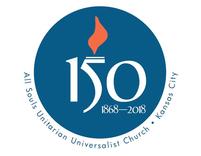 It is officially spring and that means spring cleaning time.
Why not get a jump start by cleaning out your pantry and putting those unused cans in the All Souls Harvesters Barrel? To paraphrase the Emma Lazarus poem on the base of the Statue of Liberty:
Give us your tired, your unused, obscure and leftover cans yearning to be free!
Two great benefits! You will have a tidier cabinet and you will be helping people in need.
(No expired cans please) No Glass please!
---
Renovation Steering Committee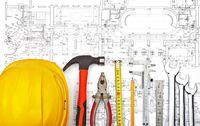 New carpet will be installed in Bragg starting next Monday and be completed by the end of the week. The Lobby carpeting will be installed in June. Straub, our contractor, will be 'punching through' walls on both levels for the elevator. This should also be completed within a week.
---
Save the Dinner Dates!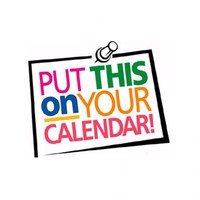 Make your plans now to join two awesome community events this spring: Table of Faiths, sponsored by the
Greater Kansas City Interfaith Council,
will feature keynote speaker Nate Phelps, on
Tuesday, May 8, from 5:30 to 8:30 at the Overland Park Convention Center
.
MORE2, the Metro Organization for Racial and Economic Equity
, will hold its annual banquet on
Thursday, June 14, at Union Station
. More information about these events will be available soon.
---
GA Home Hospitality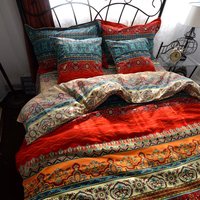 We could really use more space, anything from a bed in the basement to a whole house. We've SOLD OUT those that are close in and made about $5K for the church already. It is expected that some of those a little farther out will 'sell' as GA draws near, but if you can spare a bedroom please let me know. These folks are all dedicated UUs and will be at the conference from early morning till sometime at night.
Email or text if you can help.
Dori Bader
---
inSpirit: The UU Book and Gift Shop at GA - Job Posting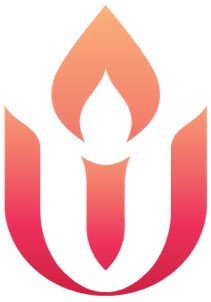 The UU Book and Gift Shop is seeking 2 responsible people age 18 or older to staff the bookstore booth at the Unitarian Universalist Association's General Assembly in Kansas City, Missouri June 19 – June 24, 2018.
Note: There are copies of the job posting in the Communications Center at All Souls.
To apply, please send cover letter and resume to: inSpirit: The UU Book and Gift Shop, Attention Rose Hanig, Manager, 24 Farnsworth St., Boston, MA 02210 or email bookstore@uua.org by May 4, 2018. Selected applicants will be contacted for a phone interview.
---
Are you interested in being a delegate to GA?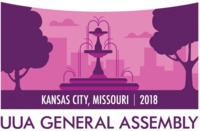 If you are interested in being a delegate from All Souls at GA in KC 6/20-24, please contact our Board President, Margaret Drinkwine at Board@allsoulskc.org or leave a note in the Board president mailbox in the communication center or contact Margaret directly. We encourage you to look at the UUA website (UUA.org) to look at the website for program highlights and issues to be considered and voted on during the plenary sessions as that may help you determine whether you prefer to be a delegate. It is possible to register and attend without being an official delegate but we need to know who wants to represent our congregation's values voting.
Here's the link to the page with the tentative agenda for 2018 GA:
Link to GA website for tentative agenda

---
Visual Arts Committee Announces a reception for Friday, April 20th from 5 - 7:00 pm in the lobby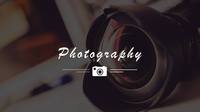 FROM HERE TO THERE

A photo exhibit by Ray Hill retired Middle School Social Studies and English Teacher. Ray received a camera as partial payment for one of his part-time jobs. He enrolled in a photography class at a local community center to learn how to use it. After becoming a National Geographic Teacher Consultant, he used his camera as a tool to help teach the new National Geography Standards recently developed by the National Geographic Society. "As a teacher consultant I had the opportunity to visit and photograph some of the places and talk with people I taught about. I would then return to the classroom with photos of those locations and people, which I shared with my students. This exhibit has some of those photos." A reception is planned for Friday, April 20th from 5 - 7 pm.
---
Mark your Calendar: CoffeeHouse on April 20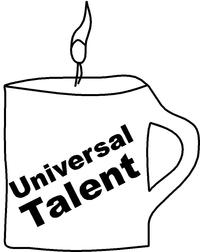 The CoffeeHouse & Game Night is scheduled next Friday (a week earlier than usual). Details in next Flicker.
---
Mark your Calendar for Music Sunday May 6, 11:15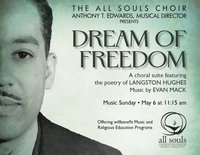 Sunday, May 6 for our Annual Music Sunday. A choral Suite featuring the poetry of Langston Hughes. Music by Evan Mack. The offering will benefit Music and Religious Education Programs.
---
A documentary film and panel discussion, Thursday, May 3, 6:15 pm in Bragg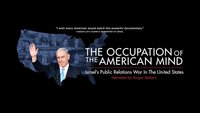 All Souls' Committee for Social Responsibility and Citizens for Justice in the Middle East will host an event with a documentary film and panel discussion. The film, Occupation of the American Mind: Israel's Public Relations War in the United States, will be shown at 6:15 followed by a panel discussion for questions and concerns from the audience.
---
Thanks for Reading to the End

Henry and Baloo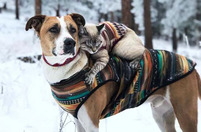 Avid hikers Cynthia Bennett and her boyfriend adopted their dog Henry back in 2014. Bennet was interested in finding a golden retriever mix, but then she came across Henry. A little later along came Baloo (Siamese mix) who needed to be rescued. They are the best of friends, and the couple are fairly sure Baloo thinks he is a dog.
Click here for video

---
Many Thanks to Vertical Response for making their email newsletter available to All Souls at no cost!
Did someone forward this email to you? If you would like to start receiving this weekly update of All Souls activities, please email
Notifications@AllSoulsKC.org