---
All Souls UU Church, 4501 Walnut, KCMO 64111, 816-531-2131, www.allsoulskc.org
---
Accessing Friday E-mail through Website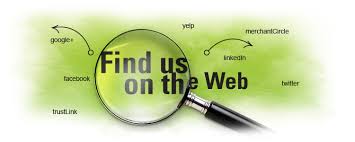 You may now download and/or view the Friday e-mails by logging on to the All Souls website, www.allsoulskc.org, and selecting the tab "This Week." No need to forward this e-mail any more.
Anyone can find this information any time, from anywhere.
---
This Sunday, October 1

Service, 11:15 - 12:15 pm, Bragg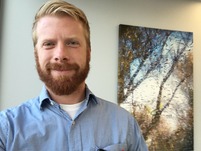 "Looking Backward or Moving Forward?" with Jack Gaede
Whether we place more importance on our past or on our future says a lot about who we are and what we are actively prioritizing. It is important to know our history. We should celebrate and commemorate our past accomplishments, but we must also admit to and make amends for our past mistakes. Where does tradition meet innovation? How do we balance nostalgia for the past with a passion and vision for the future?
---
UU Forum - 10:00 - 11:00 in Bragg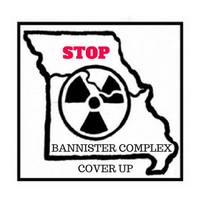 "Bannister Federal Complex: Non-Nuclear--Really?" with Maurice Copeland
The managers at Bannister Federal Complex always claimed that the facility was a "non-nuclear" component of DOE nuclear activities. Maurice Copeland, a long-term employee and supervisor of the BFC, has served as an advocate for sick workers for 17 years. He will discuss the non-nuclear fallacy as well as his concerns about the general public's exposure to emissions as a result of the facility's disposal practices.
---
Music this Sunday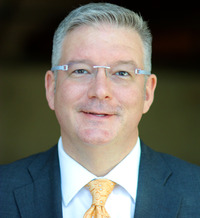 Sarah LaBarr & Tom Lancaster join Music Director Anthony Edwards as they explore the the past meeting innovation with Intern Minister Jack Gaede. They will sing a mashup of
Hail the Glorious City
with lyrics by Felix Adler and
Blue Boat Home
with lyrics by Peter Mayer. Both are hymns based on the hymn tune
HYFRYDOL
. Join us as we explore these different lyrics to the same hymn tune.
Choir rehearsals are Mondays at 5:30 pm in Bragg Auditorium.
---
Here's What is Happening in Sunday School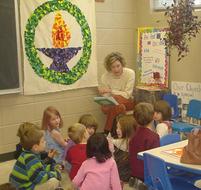 HERE'S WHAT'S HAPPENING IN SUNDAY SCHOOL
Our time for Creativity, Conversation and Community for all ages is from 10:00 to 11:00.
. Parents need to pick their children up at 11:00 so they can sit with their family at the beginning of the 11:15 service. Sunday school classes begin after the children have attended the first part of the service.
The
preschool - kindergarten class
will create a personal chalice.
The
1st - 3rd grade class
will examine the seven principles as a whole.
The
4th - 6th grade classes
will discuss what it means to be part of a team.
The
7th - 8th grade class
will create their covenants. The
teen class
will create their covenants and discuss programs for the coming year.
---
All Souls Children's Choir Resumes this Sunday at 10 am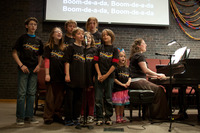 The children's choir is open to all kids currently in grades 1st through 6th. The kids will start rehearsing on Sun, Oct 1st at 10 am, and will meet every Sunday morning. All are welcome to come sing with us, or pop in for a rehearsal! Looking forward to getting started in October! Sarah LaBarr sarahlabarr@yahoo.com
---
Special Offering for October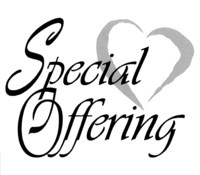 Carver Dual Language Elementary will be the recipient of the Special Offering during October. Please make checks to All Souls; note on the memo line "special offering."
---
Lost and Found - look for display-Sun. in Lobby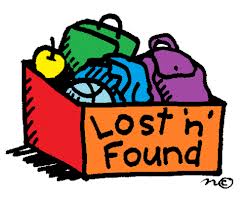 We need to clean out the Lost and Found. If you think you may have misplaced something at church, be sure to check out the table in the lobby Sunday. You can claim any lost item then or forever hold your peace. Unclaimed items will be donated to a worthy charity. Thank you for helping out.
---
Dinners for Eight Pick Up Packets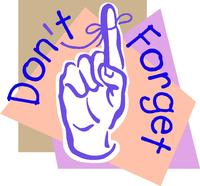 Dinners for Eight packets will be available this Sunday in the lobby. If you signed up, please stop by a table to pick up your packet.
---
Tonight - Sept. 29 at All Souls

Fundraiser for KKFI, Fri., Sept. 29, All Souls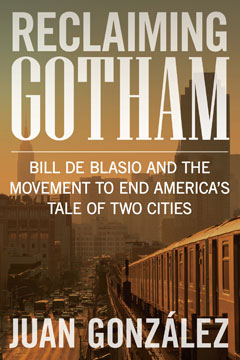 Award Winning Journalist, Author and Democracy Now Co-host Juan Gonzalez From Sanctuary Cities to Climate Change: How Social Movements Are Fueling an Urban Political Renewal.
Friday September 29th Note: New Location! All Souls Church, 4501 Walnut, KCMO
Meet and Greet VIP Dinner: 6:00-7:00PM
Talk: 7:30PM Tickets Meet and Greet VIP Dinner: $75 (includes autographed copy of Reclaiming Gotham)
Talk Only: $20 ($10 Student/Unemployed) Tickets at www.KKFI.org
---
Tomorrow - Sat. Sept. 30

150th Community Service Project, Sat. Sept. 30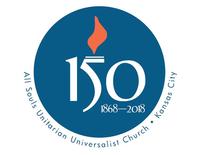 Saturday (Sept. 30), we'll be helping All Souls member Susan Hedrick, who lost her husband last year. Susan needs some assistance so she can remain safely and comfortably in her Lenexa home. Sign up to help one of the next two weeks, or take on a third project as a team leader. (The date of that final project can be arranged with Susan). To sign up:
Click here for Project List and sign up.
If you need help contact Suzanne Raney (suzannekingraney@gmail.com)
---
Next Week

Adult Classes/Meetings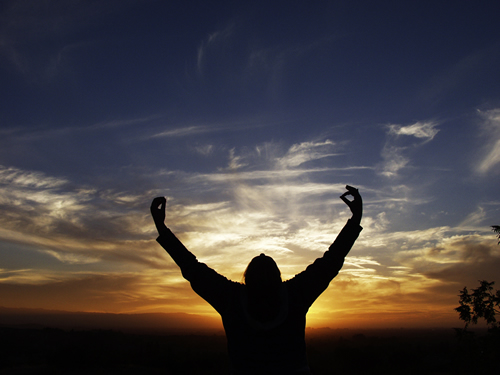 Gnawing for Knowledge:
Wednesdays, noon: philosophical discussion.
Agnostics AA Mtg: Tues & Thurs, 7-8 pm, Lower Level; Fri & Sat, noon, Mtg. Rm.
YOGA: Tues, Wed & Thurs, 5:30-6:30, Bragg. Contact Marilyn Carpenter, marilyn.carpenter49@gmail.com
Sacred Circle: Meets every second and fourth Mondays from 4-5:30. Contact Carolyn Connor, carolyn.connor@gmail.com
All Souls Movie Group: The first Wed of each month to talk about movies. Wed, October 4, 2017, at 7:00 p.m. in the All Souls in the lobby to discuss the following movies: • Girls Trip • Neither Wolf nor Dog • Rebel in the Rye (opens September 22) • Viceroy's House (opens September 15) • Wind River
HUUmanist Book Club: Mon, Oct. 9, 7 pm: Kendyl Gibbons: Humanist Voices in Unitarian Universalism

---
From Church Community
PeaceWorks - UNplaza Art Fair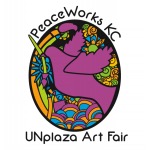 Thanks to all who attended PeaceWorks-KC's UNplaza Art Fair, this year held at Southmoreland Park. We collected some of the UNplaza Art Fair signs that All Souls members had in your yards late Sunday (9/24), and if you still have your sign, please put it in the marked box in the All Souls coatroom. Thanks for spreading the word at the fair to come to your book fair--let there be readers!
Our next opportunity for collaboration comes Sept. 18, Wed., at 7pm in Conover: "Ousting US Nuclear Weapons from Germany," a talk by Marion Kupker, who's worked for Germany's freedom from US nukes for about 20 years. Y'all come! Cordially, Henry Stoever, henrystoever@sbcglobal.net
---
Let People Vote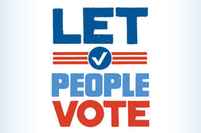 As noted in the KC Star Sept 21, the ACLU is launching a new effort to expand voting rights in all 50 states. The campaign is called
Let People Vote
and will kickoff on October 1 with an event at the Lied Center in Lawrence from 6-8PM. The kickoff will also be livestreamed at various locations across the country, including at All Souls.
To register for the livestream at All Souls, go to
click here
For free tickets to attend the event in person in Lawrence go to
click here
Diann Spencer
---
Fall Classes - Signup Sheets available for the Adult RE class on Concepts of White Supremacy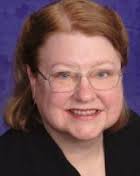 The sign up sheet is now available for our fall
Adult RE class on Concepts of White Supremacy
.
Our nation, and our congregation, are struggling to address the seemingly intractable issues around race that have shaped our history and culture. These six sessions will help us to become acquainted with a collective vocabulary that enables us to understand what makes those forces so challenging. This class will give us opportunity both to come to intellectual understanding, and to explore some of our feeling responses and moral concerns.
Choose from:

Thursday evening sessions, beginning October 5
, or
Wednesday afternoons, beginning October 11
.
Look for posters on the hall bulletin board, and sign up on the clipboards hanging below.
See you there!
---
150th Committee T-Shirts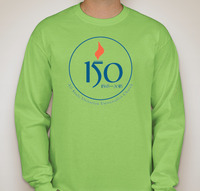 FRIDAY 9/29 LAST DAY TO ORDER LONG SLEEVE T'S
. You will need a long sleeve shirt for fall projects, or fall parties, so visit the website and place your order today:
Click here
Expect delivery after 10/18.
---
From the Renovation Steering Committee


Who are those people on the church's roof!!! Brightergy (solar panel people) will be on the roof Monday and Tuesday moving the solar panels around and Zero Pitch should be starting the new roof by the end of the week. There will be some noise, but they will work weekdays till about 3:30 pm. Walkways and entrances to the church will all be usable, and safe. And since they carpool parking will not be affected, much. Not only did we get moved up in the schedule, but the bid came in lower than expected.
---
Mark This Date - Oct 12, 2nd Thurs. of each month The All Souls Men's Group will resume meeting in Conover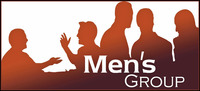 Gathering 5:30pm
Dinner 6pm
- Chef??? We still need one.

Program 7pm
- a) Report on Midwest Leadership School b) Johnathan Ross will lead our discussion
Last May the Men's Group agreed to help support a trip to the Midwest Leadership School. On October 12th we will hear from Andrea and Tori Jonson, who attended.
Contact:
Don Dickey
---
ALL SOULS CHURCH MEMBERS ANNUAL ART SHOW from Oct. 20 through December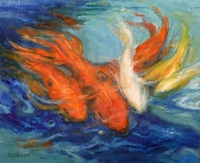 All Members of All Souls are invited to show their creative work in the Members Show, scheduled October 20, thru December.. All two dimensional work is invited.
Each member may contribute up to 3 pieces of work. Please be sure each piece has a label with your name, the name of the piece, and if it is for sale, the price .
THE ART MUST BE DELIVERED TO THE CHURCH BEFORE 10 AM WEDNESDAY, October 18, 2017
.(
the church staff asks that you NOT bring art before Wednesday, October 11th
).
If you have any questions, ask any Visual Arts Committee member, or contact Jane Gilbreath, Visual Arts Chair.
---
Workshop to Train New Care Team Members - Sat., Oct. 14 at 9:30 am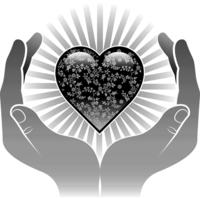 The Caring Connections Committee will sponsor a workshop to train new Care Team members. At that workshop, we will discuss the "do's and do not's" of providing periodic support (1-2 hrs. per month) to one or two members of our congregation.
If you are interested in attending this training and in becoming a core member of the Care Team, please contact
Bonnie Schwarzenholz
(phone # in directory)
e-mail: bschwarzenholz@kc.rr.com or
Peter Griggs
peteragriggs@gmail.com from the Caring Connections Committee. Thanks and we hope to see you at
All Souls on Sat. Oct. 14th at 9:30 AM!!!
---
New sermon discussion -- in advance!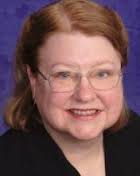 Monday night,
October 16, 7:00
Share your thoughts and questions about upcoming sermon topics, especially for October 29, on the 500th anniversary of Luther's 95 theses. Is the Reformation still part of who we are as a community? What does Reformation mean in our own time? What do you wish you knew, or wish you could point out? This conversation will help shape the sermon.
If October 16th doesn't work for you, think about Monday,
October 30, also 7:00
, when we will explore the topic of Thanksgiving. How do we feel about the cultural complexities of this holiday? What memories does it really hold? Does it do us any good? How is gratitude a part of our lives, and do the seasons make any difference to that? This sermon will happen on November 19. Please join Rev. Gibbons and others, and add your voice to the discussion!
---
Harvesters Barrel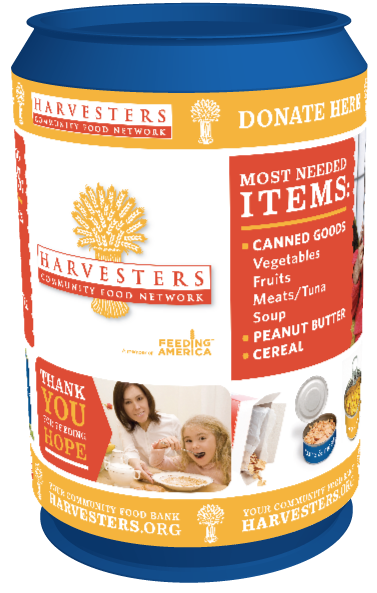 Our Harvesters Barrel needs your attention. Please throw a can or two in your church bag! And, please remember NO GLASS!
---
In Appreciation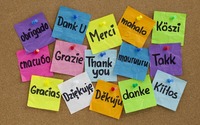 A well deserved "shout out" to
Scott England & Jim Grebe
for getting Archives moved to its new home - and to
Chuck Downing
for painting the room and facilitating the move to Room A. Thank You! Megan Monroe, Archives Chair
_______________________________________
A big, hearty "thank you!" to Bob Miller for doing all the sheparding needed to get the new signs made and for installing them as well! Chuck Downing

---
To Forward the Flicker to a Friend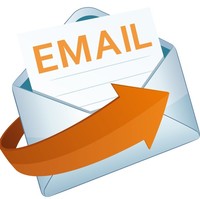 If you wish to forward this email to a friend, please scroll down to the end of this page...and, press the button to forward.
---
Thanks for Reading to the End

Book Lover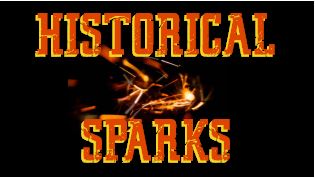 Miss Grace Hill was a librarian, a woman who loved books. In her early career, she worked in libraries in Iowa, New York, Texas, and Los Angeles. She returned to Kansas City in 1929 as head of the Kansas City Public Central Library Catalogue Department. She retired in 1952. She was also a long-time member of All Souls. At her death in 1960, she bequeathed $10,000 to the church for a library, which was named in her honor. — Board of Trustees Minutes of 1960
Read more! Pre-order:
Tending the Flame at www.allsoulskc.org
---
Many Thanks to Vertical Response for making their email newsletter available to All Souls at no cost!
Did someone forward this email to you? If you would like to start receiving this weekly update of All Souls activities, please email
Notifications@AllSoulsKC.org