---
All Souls UU Church, 4501 Walnut, KCMO 64111, 816-531-2131, www.allsoulskc.org
---
Caring Connections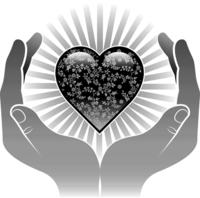 We are thinking of our friend Art Collins. Based on his condition he prefers not to have visitors at this time but would appreciate receiving cards and well-wishes at his home.
Schwab Major and Wilma continue to enjoy visits from friends at their home, (call first please).
---
Thousand Oaks, California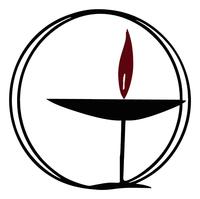 Yet again, we are called to respond to a mass shooting of innocent people, this time in Thousand Oaks, California, where a dozen or more are dead after a gunman randomly opened fire on a college student event at a local bar. Again the waste of life, the agony of friends and family, the shock of those who barely escaped, the horror among all people of good will. This is not something that we should ever become accustomed to, or make routine, and yet we do not have the resources to respond with new creativity to memorialize each of these events. How *should* our congregation take note of such terrorizing moments, to express our sorrow, anger, and solidarity with those attacked? I would love to hear your ideas of what it would feel appropriate to do on Sunday morning, to express our values in the face of these events, and yet not allow them to derail entirely our carefully planned and prepared worship experience. I suppose that we do not want to ignore the reality of our national experience entirely, and yet I am reluctant to let domestic terrorists control the arc of our community gathering. If you have thoughts about what kinds of responses would feel appropriate and satisfying to you, I am eager to know what they are. Please drop me an email to minister@allsoulskc.org, or leave a note in my mailbox at the church office. Thanks to everyone, and would that this might be preparation for something that never happens again! -- Rev. Kendyl Gibbons
---
This Sunday, November 11:

All Souls Forum - 10 - 11 am, Bragg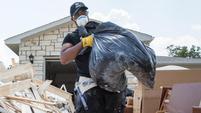 "Habitat for Humanity Projects in Natural Disaster Areas" with Scott Burnett
Scott Burnett has worked with Jimmy Carter on international and domestic Habitat for Humanity projects, usually in natural disaster areas. Scott will present a slide show detailing several projects from Anniston, Ala. to the Gulf Coast and from the California Coast to Mekong, Thailand. Mr. Burnett is Legislative Chairman for Jackson County, MO.
---
Service - 11:15 to 12:15 pm in Bragg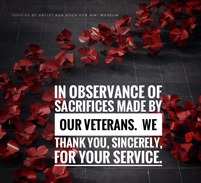 "To End All Wars" with Rev. Kendyl Gibbons
This Veterans Day marks a century since the Armistice that concluded the First World War — which was to have been the war to end all wars. What, if anything, has humanity learned in those hundred years, and what progress are we making to eliminate this ancient scourge of the human condition?
---
Music this Sunday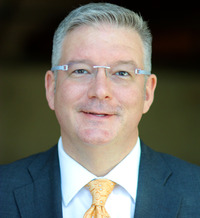 The All Souls Choir joins Music Director Anthony Edwards this Sunday as we honor veterans on this Veterans Day. The choir will sing Where Have All the Flowers Gone music and lyrics by Pete Seeger and In Flanders Fields music by John Jacobson & Roger Emerson, lyrics by John McCrae.

The All Souls Bell Choir directed by Ruth Robarge will perform America the Beautiful music by Samuel A. Ward
---
Here's What is Happening in Sunday School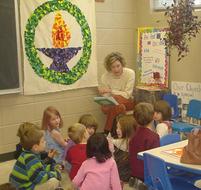 HERE'S WHAT'S HAPPENING IN SUNDAY SCHOOL

Our time for Creativity, Conversation and Community for all ages is from 10:00 to 11:00. Parents need to pick their children up at 11:00 so they can sit with their family at the beginning of the 11:15 service. Sunday school classes begin after the children have attended the first part of the service.

The preschool - kindergarten class will discover ways we can feel confident, strong, and capable.

The first - third grade class will learn about Yom Kippur.

The fourth - fifth grade class will explore the story of Abraham.

The sixth and seventh grade class and the teen class will have social time and a pizza party.
---
Sunday Plus Lunch, Nov. 11, 12:15 pm in Conover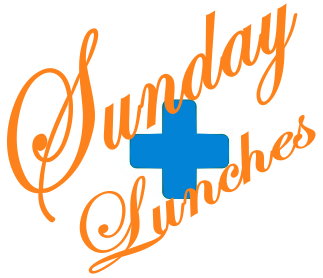 $7 Individual/$20 family
Menu:
Meatloaf, mashed potatoes, tomato gravy, lentil loaf (vegan entree), green beans, salad, bread and some fabulous desserts. Prepared by the Cassity Sisters
VETERANS EAT FREE!!!!

---
Visitors are Welcome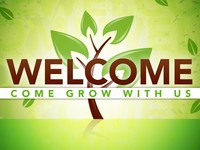 Visitors at Sunday Service are invited by the Membership Committee to be our guest for Sunday Plus Lunch. Please meet at the Visitors Table in the lobby after service where a member from our Membership Committee will escort you through the Sunday Plus Line and we will sit together at the Visitor's Table. Angie Jennings, Membership Coordinator
---
Friday & Saturday, Nov. 9 and 10

Art Gallery Reception, Friday, Nov. 9 at 5 pm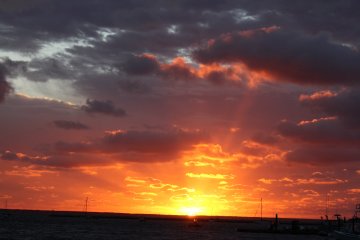 Michelle Pond is a poet and photographer. She pairs original photographs and poems that speak to each other. She explains that she is taken by patterns and relationships, such as a drying blossom hugging a new bud, or a pair of trees that look like parenthesis. You are invited to join the conversation. Michelle will host a reception Friday, November 9th from 5 – 7 pm. Please plan to attend to show our support for this artist.

---
Bridge, Friday, Nov. 9, 7 pm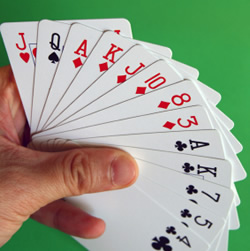 All Souls Bridge Group will meet on Friday, November 9th at 7 pm. (Second Friday of each month, meeting at members' homes). Bring snacks to share.

Hosted by Sue & Dave Coy sue4u1@gmail.com

Please let them know you plan to attend.
---
Trivia Night, Sat. Nov. 10, an All Souls Fundraiser, Conover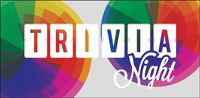 Doors open at 5:30 pm Spaghetti dinner at 6 pm Trivia starts at 6:45 pm

Please see details below at the end of Flicker.

---
This Week at All Souls:

Race in America Discussion Group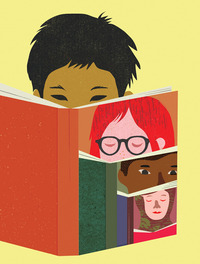 Due to inclement weather making it hard for some of our older members to get to church, we have postponed the start of our Race in American Literature discussion group.
You can still join us on November 29, at 7:00
, when we will begin our look at Uncle Tom's Cabin through the lens of contemporary theories of race. It should be a lively conversation; please consider participating!
---
Adult Classes/Meetings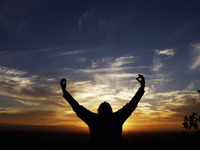 Aging Bulls: every Friday morning in the Meeting Room, 10 to 11:30, for coffee, snacks and conversation. Open to men of all ages.
Agnostics AA Meeting:
Tues & Thurs, 7 - 8 pm, Lower Level; Sat, noon
All Souls HUUmanist Book Club
:
Mon November 12, at 7:00 p.m. in Grace Hall Library.
The book we will discuss is The Cathedral of the World by Forrest Church. Co-chairs: Marilyn Carpenter and Carol Harsin
All Souls Movie Group: The first Thursday of December - December 6, 2018, at 6:00 p.m. for the Movie Group holiday gathering in Conover. This will be a potluck with an extra hour to nosh and play some movie trivia games and talk about the following movies: • Bohemian Rhapsody • Boy Erased • Can You Ever Forgive Me? • Free Solo (documentary) • Girl in a Spiderweb. We hope you can join us for some interesting discussion and fun movie trivia and we always serve popcorn
Bell Choir -
After All Souls Choir, 7 pm on Mondays.
Gnawing for Knowledge: Wednesdays at noon: philosophical discussion.

Useful Technology Class: 1st Saturdays at 10 am and Third Mondays at 6 pm. Each month will have a theme so you attend one or both classes as needed. Taught by Andrea Jonson and Evelyn Maddox.
Questions? uuandrea2003@gmail.com

Women's Sacred Circle:
2nd and 4th Mondays, 3:30-5:30 pm; women share in a safe and confidential environment. Facilitator: Carolyn Connor.
Yoga:
Tues, Wed & Thurs, 5:30-6:30, Bragg. Contact Marilyn Carpenter, marilyn.carpenter49@gmail.com
---
From our Church Community:
Thanksgiving Potluck, Sunday Nov. 18, after service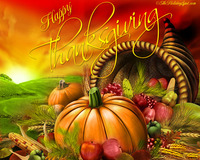 Bring what you like to eat--special recipe from Mom or from HyVee. We have high chairs for the little ones, desserts for every taste, and no fights over religion or politics. Turkey, mashed potatoes, and gravy will be provided. Clean up after yourself, just like at home.

If you'd like to help cleanup, there's also the tradition of nibbling on the leftovers!

---
All Souls Harvesters Canned Food Drive - November


Harvester's need in November is Pasta. Please bring a bag or box for the Harvester's barrel. A favorite sauce in a non-glass container would also be appreciated.
---
Sweats for Vets


Many veterans are homeless and the weather is growing colder. We need your donation of new or gently used adult sized sweatshirts, hoodies, and/or sweatpants to church. The
Sweatsfor Vets
will be collected throughout November and at the November 11, Sunday Plus lunch honoring Veterans. All sweats donated will be given to programs serving homeless veterans.
---
reStart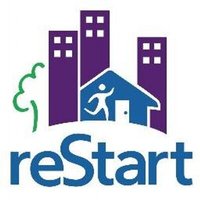 All Souls has long tradition of serving an evening meal at reStart the Fourth (4th) Sunday of every month. We need your support to fulfill our commitment! Typically we serve 100 persons and "work" 3-6pm. Volunteer shopper, chopper, cook, and server positions (4- 10 person team) needed for the following dates: In October, the All Souls' choir served up hearty chili and plenty of cupcakes! Upcoming opportunities: November 26 with LRD and Membership committee December 23 with Jan Wheeler gang, MANY volunteers still needed! Contact Jaime Taylor for more details or to make arrangements. msjaimetaylor@gmail.com

---
Save the date: Baby Quilt Shower and Lunch, Sat. Dec. 1, 10:00 - 2:30 pm in Conover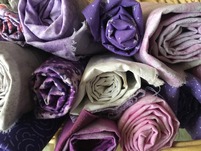 All Souls UU Church Congregation is invited to a Baby Quilt Shower and Lunch in honor of Sage Fitzpatrick daughter of Heather Cochran and Ryan Fitzpatrick

This quilt will be a fun project in lavender, pink, and ivory so we are looking for contributions of a half yard of cotton quilting fabric in any print with these colors. Drop off your fabric in the basket at church during November, even if you can't attend the party. Or if fabric isn't your thing, just come and help us put this gift together; it's a lot of fun!

You don't need to be there the whole time; it's cool to be there for the start, or for the finish, so come when you can.

We will enjoy a quiche and salad lunch around noon.

We need a couple of sewing machines, but also need ironers, pinners, cutters, runners, and color selecters; everyone can participate!
---
Demeters Holiday Boutique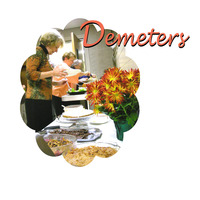 Time to bring in those gently used items, or those gifts that you planned to re-gift. All contributions should be in working condition, well labeled and placed in the cloak room any time between now and December 1.
Demeters uses the proceeds to fund items for the church (such as the tables and benches in lobby) as well as helping send our youth to UU leadership training.
---
The Malawi Project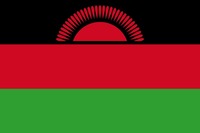 The Malawi Project is collecting hand tools, clothes pins, school supplies, books of every level for beginning readers to college level, money to buy disposable gloves for clinics----whatever you would need if you lived in the poorest per capita country in Africa. The Malawi Project Mission Statement and explanation of how the donations get from here to Malawi, are available in the lobby every Sunday. Stop by and see the dresses made by Joyce Jonasson from the patterns available at the lobby table. Recycle your books and tools and know you've made a difference.
---
Missing sarape from October Art Show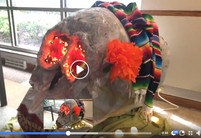 When Hugo Ximello-Salido was taking down his art work he found that the brightly colored sarape which was on the top of the skull sculpture was missing. (pictured, you can see the scarf). If you have seen it or know anything about it, please contact the church office.
---
ALL SOULS MEMBERS ANNUAL ART SHOW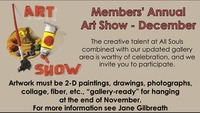 You are invited to show your creative work in the Members Show during December. All two dimensional work is invited. You may contribute up to 3 pieces of work, but depending on other contributions, not all of them might be hung.

Art must be framed, if appropriate, and/or ready to hang (fiber,etc.) Please be sure each piece has a label attached to the back of the piece with your name, the title of the piece, medium, and if it is for sale, the price. THE ART MUST BE DELIVERED TO THE CHURCH BEFORE 10 AM WEDNESDAY, NOVEMBER 28. If you have any questions, ask any Visual Arts Committee member, or contact Jane Gilbreath, Visual Arts Chair. (the church staff asks that you NOT bring art before Sunday, November 25th).
---
Jewelry, phones, and misc.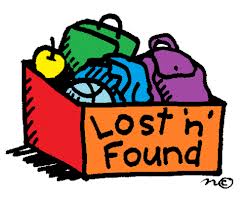 If you have missed jewelry, phones or any 'small' item check in the church office when you are at church.

---
Alternative Gifts


Alternative Gifts.Org has often hosted a holiday market at All Souls during December. If someone would like to undertake this project, please let Kendyl Gibbons or Caron Wells know. If not, we will drop the market for this year.
---
Tending the Flame - Copies still available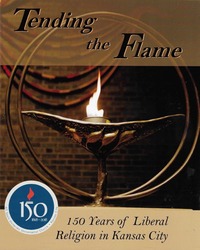 Copies of Tending the Flame — a history of All Souls — are still available. Get one today! Available in the church office. $15 per copy

---
Yulebocks 2018-19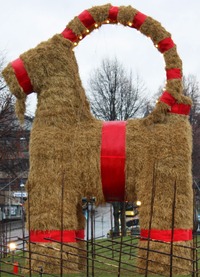 As we approach the holiday season, please remember to schedule your Yulebock. For those of you who are unfamiliar with our Yulebock Gatherings, you may join us as we gather at member's and friend's homes and bring an appetizer to share. The host provides both alcoholic and non alcoholic beverages and a warm welcome. Please send me an email so that your Yulebock can be added to the church calendar. (suetrow@comcast.net or phone on front of directory). We try to scatter them throughout the holiday season. If you need to find a member address or phone number, consult your directory or check with the Church Office.

-Board Yulebock at Simpson House on December 2 after church
-MORE2 Yulebock at Simpson House on Saturday, December 8th from 11 AM-1 PM

-Gibbons Yulebock on Sunday, December 9th from 5-9 PM -Trowbridge Yulebock on Friday, December 14th at their home in Lee's Summit -5-8 PM
-Phyllis Westover Yulebock on Saturday, December 15th - 5-7 PM

-Anna Sajovic and Chuck Gowans Yulebock on Friday, Dec. 21 - 5-8 PM

-Ginger Powers Yulebock on Saturday, December 22 from 6-9 PM -Carol Fields and Chuck Downing Yulebock, on Tuesday, December 25th 4-7 PM

Traditionally our last one:
-Social Responsibility Board Yulebock in Conover Hall after church January 13, 2019
Enjoy Each Other and the Season!

---
Thanks for Reading to the End

Trivia Night, This Sat. Nov. 10, an All Souls Fundraiser, Conover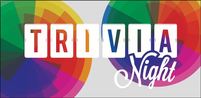 Doors open at 5:30 pm Spaghetti dinner at 6 pm Trivia starts at 6:45 pm There will be pay to play opportunities between rounds. A table/team ticket will cost $100 and a dessert to share with 8. Individual tickets - buy in the lobby -- $15 --Childcare will be provided for those under 12. Let us know if you plan on using it so we have enough supervision. Questions: uuandrea2003@gmail.com
If you enjoy playing Trivia....come have a good time!

---
Accessing Friday E-mail through Website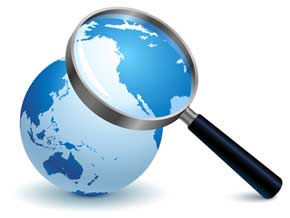 You may now download and/or view the Friday e-mails by logging on to the All Souls website, www.allsoulskc.org, and selecting the tab "This Week." No need to forward this e-mail any more.
Anyone can find this information any time, from anywhere.
---
Many Thanks to Vertical Response for making their email newsletter available to All Souls at no cost!
Did someone forward this email to you? If you would like to start receiving this weekly update of All Souls activities, please email
Notifications@AllSoulsKC.org