---
All Souls UU Church, 4501 Walnut, KCMO 64111, 816-531-2131, www.allsoulskc.org
---
Accessing Friday E-mail through Website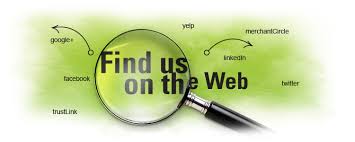 You may now download and/or view the Friday e-mails by logging on to the All Souls website, www.allsoulskc.org, and selecting the tab "This Week." No need to forward this e-mail any more.
Anyone can find this information any time, from anywhere.
---
Set your clocks ahead one hour!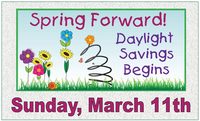 ---
Caring Connection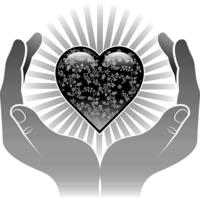 Doris Lea Murray
died on Saturday, March 3rd, 2018. Our thoughts are with Lea's partner Bill Thebo and her family. Lea's memorial will be this Sunday,
March 11 at 2:00 pm in Bragg Aud
. Rev. Kendyl Gibbons officiating. There will be a reception hosted by the Demeters following the memorial service.
---
This Sunday, March 11:

Service, 11:15 - 12:15 pm, Bragg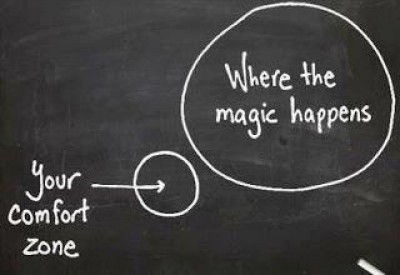 "Learning to Swim in Discomfort" with Jack Gaede & Rhonda Brown
Author Ta-Nehisi Coates says that the beginning of education is often our discomfort and the ways in which we confront our own innocence and our own rationalizations. In this context, I wonder how we react to discomfort when we experience it. Why is it that so many of us run from discomfort, and what might we gain from learning to get more comfortable with discomfort?
---
UU Forum - 10:00 - 11:00 in Bragg


"Undocumented Lives" with Alex Martinez, Ramon Valdez and Diana Martinez

Diana Martinez, current dreamer and community organizer; Alex Martinez, co-founder of Kansas-Missouri Dream Alliance; and Ramon Valdez, organizer with Innovative Law Lab—talk about getting to and being in the United States.
---
Music this Sunday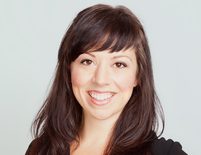 Shanna Jones is our Alto sectional leader and has been with us for over a year. She is very talented and sang at various venues in and around KC.

Join the choir now! We have just begun rehearsals for our Music Sunday presentation of Dream of Freedom - a celebration of Langston Hughes' life and work. Rehearsals are Mondays from 5:30 to 7:00 in Bragg Auditorium. Music Sunday is May 6th.
---
Here's What is Happening in Sunday School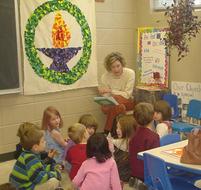 HERE'S WHAT'S HAPPENING IN SUNDAY SCHOOL Our time for Creativity, Conversation and Community for all ages is from 10:00 to 11:00.
Parents need to pick their children up at 11:00 so they can sit with their family at the beginning of the 11:15 service. Sunday school classes begin after the children have attended the first part of the service.
The
preschool - kindergarten class
will explore the wonder and beauty of dreams.
The
first grade - third grade class
will study the life of Thomas Jefferson while reflecting on the 4th principle. The
fourth grade - sixth grade class
will celebrate the intersection of awe and science while learning of UU astronomer, Maria Mitchell.
The
seventh and eighth grade class
will consider social action as a miracle.
The
teen class
will discuss current social justice issues.
---
NeedleHearts - Sunday, Mar. 11 at 12:15 - 1:15 pm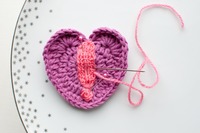 Those who knit or crochet, come " show and tell " your latest projects. Some of us are working on projects for friends and family and others are working on items to donate. A few are just learning how to knit or crochet. We hope to foster new friendships; join us for conversation about books, movies, and how crafting can enrich your life. Donations of yards are appreciated. How-to lessons are available. Contact: Sue Coy or Sharon Cassity, needlehearts@allsoulskc.org If you have any questions.
---
YA Group - Potluck/Board Game Night on Sun., Mar. 11 from 6:30 - 9 pm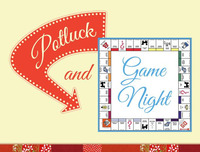 Please bring a dish to share. Also, feel free to bring board games and friends. Childcare will be provided. Please contact Jack Gaede (intern@allsoulskc.org) if you request childcare. See ya then!
---
This week:

Adult Classes/Meetings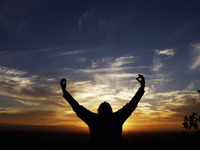 Women's Sacred Circle:
2nd and 4th Mondays, 4 - 5:30 pm; women share in a safe and confidential environment. Facilitator: Carolyn Connor.
Gnawing for Knowledge:
Wednesdays, noon: philosophical discussion.
Agnostics AA
Mtg
: Tues & Thurs, 7-8 pm, Lower Level; Fri & Sat, noon, Mtg. Rm.
YOGA:
Tues, Wed & Thurs, 5:30-6:30, Bragg. Contact Marilyn Carpenter, marilyn.carpenter49@gmail.com
Agnostics AA Meeting: Tues & Thurs, 7 - 8 pm, Lower Level; Sat, noon
Adult RE with Rev. Kendyl Gibbons:
Beginning on
Feb. 22:
Constructing a Personal Worldview: Thurs.,
7 - 8:45 pm
Class is cancelled for this season.HUUmanist Book Club
: Monday, April 9, at 7pm:
Sacred Depths of Nature
by Ursula Goodenough
All Souls Movie Group
: April 4, 2018, at 7:00 p.m. in the All Souls in the lobby to discuss the following movies: • Bombshell (documentary) • Fantastic Woman (winner of Academy Award for Best Foreign Film) • Isle of the Dogs (release date March 23) • Wrinkle in Time
---
From our Church Community
Annual Mtg on March 11 at Simpson House 2-4 pm


From the Nobel Peace Prize to the Doomsday Clock to the Poor People's Campaign-KC, PeaceWorks members have lots to talk about! Come to the Annual Meeting this Sunday to share views on these topics, elect leaders, and cheer for the PeaceWorks award winners. The Annual Meeting is 2-4 pm in Simpson House, 4509 Walnut. Please bring a friend and, if it works for you, finger-food. Thanks!
________________________


Each Saturday a Rally for Gun Violence Victims & PeaceWorks

PeaceWorks, Kansas City, is gathering people each Saturday from now until March 24 for a Memorial Rally for Gun Violence Victims. Time: Noon to 1 pm. Place: JC Nichols Fountain, Main and 47th St.
---
Grounds Cleanup Time! March 17, 10 - noon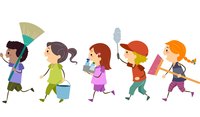 Garden tools rusty from winter storage? Give them an airing and come help with our Spring Cleanup! Mostly cutting off dead plant material and gathering it up.
Bring your gloves!
Chuck Downing
---
Renovation Steering Committee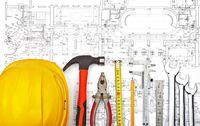 Bring a sweater! Work has started on the first half of the heating & cooling system (HVAC). This will mean no heat in the Bragg wing for several weeks. Be aware of any space heaters, and don't forget a sweater! And make sure to check out the new paint and art wall system in the lobby. The new carpet has been ordered. The lobby will have a real "wow" factor when it's all done.
---
Bring a sweater or jacket for the next 6 weeks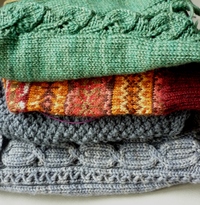 No heat in the Bragg wing for next 6 weeks as old HVAC is removed and the new one installed.
Remember for the next 6 weeks it is a good idea to bring a sweater or jacket if you are coming to a meeting (especially in Bragg).
---
All Souls March Madness - the Harvesters Barrel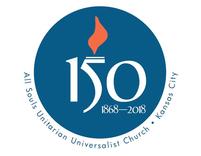 We all have our favorite food items. Show your favorites by filling the Harvesters Barrel in March. In All Souls March Madness bracket tuna was a come from behind winner over both canned and dried beans.
For Sunday
March 11
Sweet Sixteen - fruit is the contender. Pineapple vs Peaches.
March 18
Elite Eight - Veggies: Corn vs Green Beans.
March 25
Final Four PBJ: Peanut Butter > vs Jelly
---
Help Fill our Easter Eggs for our Children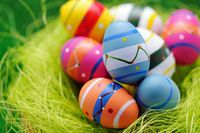 We need 1,000 wrapped pieces of candy to fill our Easter eggs for our annual Easter egg hunt at All Souls. Won't you help?
Bring wrapped candy to the lobby by March 23
, so that we have time to fill all of our eggs.
Please do not bring any candy with nuts or that is processed in the same plant as nuts. Hersey's eggs or kisses work well.
Thank you for sharing your generosity with our children!
---
Mark your Calendar: ANNIVERSARY VIDEO AND OPEN MIC April 8 – 1-3 p.m. Bragg Auditorium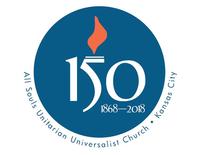 After Sunday Plus Lunch on April 8, come take a trip down memory lane… The 150th Anniversary Committee invites you to a screening of an anniversary video, featuring church members' reminiscences, immediately followed by an open mic, so other memories can also be shared and recorded.
---
Thanks for Reading to the End

Goodbye Winter, Welcome Spring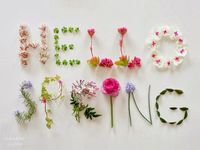 Waltz of spring, waltz of flowers.... May this Spring bring you much happiness! Many blessings with love and light to you, my lovely friends!
Click here for video
---
Many Thanks to Vertical Response for making their email newsletter available to All Souls at no cost!
Did someone forward this email to you? If you would like to start receiving this weekly update of All Souls activities, please email
Notifications@AllSoulsKC.org