Employment Connection's "Back to Health, Back to Work" program
was created to break down the significant barrier of mental health experienced by many of those entering our Competitive Employment Program. Built on p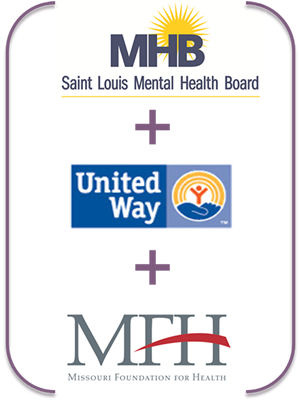 roven best practices and research, the program provides point of entry mental health intervention in conjunction with basic social services, empowering clients to achieve sustainable progress toward recovery and self-sufficiency.
The unemployment rate for adults living with mental illness is three to five times higher
than for those without a disorder, and many people go undiagnosed due to the stigma surrounding mental illness. The Back to Health, Back to Work program offers mental health assessment and services in conjunction with employment services, making it more likely that those with mental health disorders will become involved in treatment. This enhances both their ability to achieve and sustain their progress toward recovery and self-sufficiency.
The
St. Louis Mental Health Board
generously provided initial funding in 2007 to provide these services to residents of St. Louis City. Thanks to their ongoing support and our dedicated program staff, the program has continuously grown since then to serve over 400 clients from the city of St. Louis each year. Over time, it became apparent that these services were needed throughout the St. Louis area, so we began looking for partners who could help us expand the program, and reach more people in need.
We presented the need for the program to the
Illinois Division of the United Way of Greater St. Louis
, and they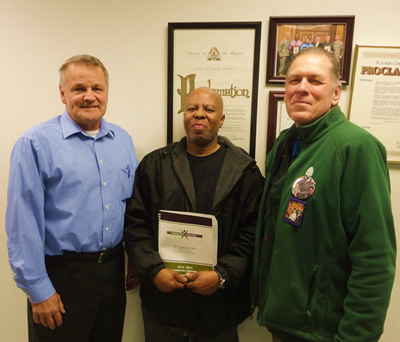 generously became our second collaborative partner in the program. With their assistance we were able to expand services to 50 residents of Clinton, Monroe, Randolph and St. Clair counties in Illinois in January 2014. The need in that area has far exceeded our initial expectations, and the program has been incredibly effective and impactful in improving client outcomes.
That just left one piece of the collaborative puzzle: We needed a partner to help us serve residents of St. Louis County. Understanding the need for mental health services, the
Missouri Foundation for Health
stepped up to the plate and generously became our third collaborative partner on August 1, 2014. The Foundation's partnership will allow us to provide services to 60 people from St. Louis County.
By leveraging of funds and outcomes
through collective impact, more than 530 individuals will receive mental health services in the next year
, increasing their odds of attaining employment, recovery, and stability in their lives. We are immensely grateful to the St. Louis Mental Health Board, the United Way of Greater St. Louis, and the Missouri Foundation for their support and partnership as we work to improve lives in the St. Louis area.