Forum helps to educate Williamsport community on racial issues

The Rev. Sam Hwang feels strongly that things like racial justice should be part of sermons on a Sunday mornin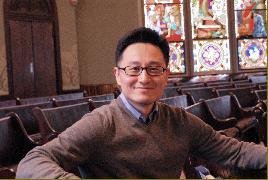 g. And in the wake of the unrest in Ferguson, Mo., the preacher at First Presbyterian Church in Williamsport hasn't been shy about sharing his feelings on the subject.
"It's on TV all the time. Everyone's talking about it," he said. "There are protests everywhere. Part of my frustration was that Christians are not talking about this and not really bringing this conversation into the context of the church and trying to process it and understand it from a Christian viewpoint."
While Hwang has been integrating racial topics into his weekly dialogs, he felt more needed to be done in the Williamsport area. So, about two months ago, Hwang began planning a forum on racial justice and harmony at his church that was eventually held in mid-January to address some of the growing concerns and create an environment where these issues could be discussed.
To read more on the forum, click here.

---
Synod Mid Council task group gets moving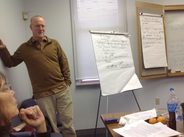 Chair Dana Sutton leads discussion among the task group members as they work on a process for "exploring" and "advising" around issues related the Synod boundary mandate of the 221st General Assembly. They will be reaching out to presbyteries and boundary Synods for conversation as their work progresses, reporting to the March, June and October 2015 Synod Assembly meetings. Watch for opportunities to join in the conversation online!
For more information, check out this article from the December enews.
---
Garden at Olivet Church sprouts into community-wide mission

Growing with the gifts God has given us. It's the underlying message congregations try to convey to their worshippers on Sunday mornings. It's also the root to what Olivet Presbyterian Church near Philadelphia accomplished last year in its own side yard.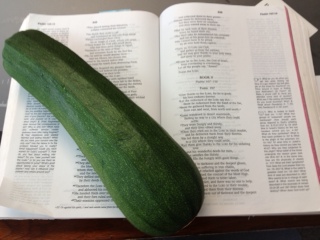 With concerns about childhood hunger in the Prospect Park area, Olivet PC decided it wanted to do something about the problem. One answer was to donate food like peanut butter and jelly and bread to the local elementary school to be handed out to needy students. That was all well and good during the school year, but what about during the summer? How could those same kids and their families be reached?
The answer was a garden. And the results were bunches of tomatoes, beans, cucumbers, squash, zucchini and eggplant that could be shared with the entire community. Plus, the locals also got into the harvesting act as they, too, joined Olivet in the farming and maintenance portion of the garden. To say there was plenty of "growth" between the congregation and the Prospect Park community would be an understatement.
To read more, click
here
.
---
Group at First PC (Pottstown) getting out there and enjoying faith and nature

Is there a better place to enjoy God's gifts than to be out among them? If you ask Mike Deegan, he'll quickly say "No."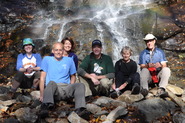 Four years ago, Deegan connected with First Presbyterian Church in Pottstown, a congregation with which his father had been a lifetime member. Within a year of becoming a member, Deegan organized a spring hike and invited anyone from the congregation to join him. And when 25 people showed up, the Faith & Nature Group was born.
"For me, before getting back into an organized church, I found God through being out in nature and experiencing nature," Deegan said. "I just thought there might be more people out there like myself who felt the same way."
To read more, click here.

---
Emmaus congregation branching out into downtown with help of 'The 412'
The Rev. Tim Dooner felt his congregation could do more. So the pastor of Faith Presbyterian Church in Emmaus (PA) pushed his worshipers to go outside of their comfort zones. And that's when "The 412" was born.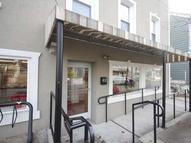 In December, Faith PC opened the doors to a new ministry in downtown Emmaus, about a mile from its church building that is tucked into the north corner of the borough. The location of this new center-of-town outreach is – predictably – 412 Chestnut St. Even though it's a small storefront that might only comfortably hold 20 or so people, the goal of "The 412" is large.
"This for us just feels like a really big step out in faith, and we have a lot of anticipation of what it will become," Dooner said.
To read more, click here.

---