These December days have been busy ones as the usual slowdown has NOT been experienced by our office! Clearly the Spirit is nudging at the Presbyterians in the Synod of the Trinity, and we are grateful for your ministries! It has been a joy and a challenge to share in these ministries and ministry concerns with you.
Some of you have asked about the Mid Council report th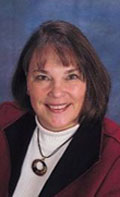 at came out of the Detroit General Assembly and what that means for the Synod of the Trinity. Truth be told, we are not sure! But we are seeking to do what the Assembly has asked and gathered recently for a first conversation with our new Mid Council Task Force. These are the folks who will be determining how we have consultation around the overture on Synod boundaries that was passed by the General Assembly. That overture can be found in its original and final forms here.
The bottom line is that the Assembly has asked Synods to work through consultation with presbyteries as they determine a plan that will move our church from 16 Synods to no more than 10-12. Each Synod is tasked with determining its own plan for looking at partnerships, emerging ministries, changing ministries, regional "fit," etc. that can accomplish this shift. Every presbytery will be asked to feed into the work of our task group as they seek input that will help them advise me for my work with other Synod executives, and our Synod Assembly will be considering a final recommendation regarding any boundary changes.
Will the Synod of the Trinity look different when the process is done? Perhaps. Perhaps not. It is too early to tell. It is my hope that any changes that may be accomplished will be on account of a vision for ministry and not simply to meet the "numbers" set by the overture.
The Synod of the Trinity has history of a strong regional identity, and we are moving toward a new governance system that is informed by our values. We are excited about the flexibility, focus and role clarity offered to us by this new policy governance system, and we look forward to enhanced regional ministry with new partnerships emerging within and beyond our bounds. We are heading in this new direction because we feel God has called us to do so, even with the potential challenges posed by the recent Mid Council overture. In other words, we are trusting that God is leading us in spite of some unknowns out there!
This time in Christ's church (and the world!) is full of great changes that often breed fear, anger and potential isolation. In the work of the Synod, we are determined to see instead this "next" church as one that is full of opportunity with renewed possibilities to answer God's call to faithfulness. The way isn't easy, nor is it always obvious! The Mid Council Task Group work is a part of that "way."
Our Mid Council Task Group is being chaired by Dana Sutton, teaching elder from the Presbytery of West Virginia. Other members and staff include: Barbara Adams-Smelter, Ruling Elder, Philadelphia; Barbara Chaapel, Moderator Elect, Ex-Officio, Philadelphia; Jack Felch, Ruling Elder, Lehigh; Jean Kennedy, Ruling Elder, Pittsburgh; David Oyler, General Presbyter, Lake Erie; Stephanie Weaver, Teaching Elder, Kiskiminetas; Laura Williams, Ruling Elder, Carlisle; Susan Faye Wonderland, Synod Transitional Executive; and Wayne Yost, Synod Stated Clerk.

Please pray for the work of this group and listen for their call to your presbytery!
Blessings and Merry Christmas!
Sue

The Rev. Nering Huete is one person who is trying to make a difference. The pastor of the Pre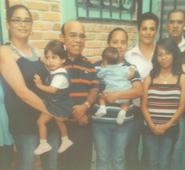 sbyterian Church for Hispanics, known as La Iglesia, in nearby Toughkenamon (Presbytery of Donegal) has taken it upon himself and his congregation to aid families working at nearby mushroom farms.
Specifically, they are helping immigrant children who are coming into the U.S. to connect with their working mothers and fathers. Huete is in turn spending his time and money navigating the children through the legal system, traveling regularly into Philadelphia for hearings in what has become a new initiative at La Iglesia.
To read more about this ministry, click
here
.
Synod office closed for Christmas break

In observance of the Christmas and New Year's h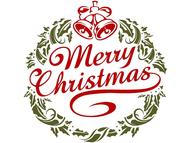 olidays, the Synod of the
Trinity office will be closed from Monday, Dec. 22, through Friday, Jan. 2. The office will re-open Monday, Jan. 5, at 8:30 a.m. Be safe on the roadways and enjoy your time with family and friends.