Rhythm of the Synod details October Assembly Meeting in State College

The Synod of the Trinity's third Assembly Meeting of 2014 was held in early October at the Penn Stater Hotel and Conference Center in State College, PA. Over 50 commissioners and ex-officios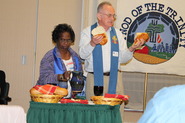 made the trip to the campus of Penn State University for the two-day gathering. Among the highlights was an overview discussion on Policy Governance, which is a "comprehensive set of policies by which (a body) governs itself, proposes ends (results) to be accomplished by the organization and that limits the executive and other staff in the implementation of means by which the ends are accomplished."
To read more, click here.

---
Last-minute change sees Sewickley's mission carried out in Haiti and W.Va.
Ever put everything you had into something only to have it fall apart in the end? Remember the disappointment in not being able to accomplish something you had your heart set on for a long time?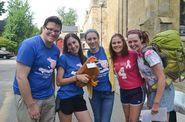 That was the feeling on a June morning in Sewickley, PA, for 42 people who had their dreams of a trip to Latin America crushed by an unforeseen circumstance. However, the group did end up south – about two-plus hours by car, not three-plus by plane as it hoped – for a mission trip that wound up having the same powerful impact the team had envisioned.
To read the full story, click
here
.
---
Lehigh opts to close doors at Brainerd, open new ones with Philadelphia

Sixty-two years is a long time. A lot has happened since 1952 when Lehigh Presbytery purchased Camp Brainerd in Stroudsburg, PA. In fact, a pair of fires in consecutive years in the early 1960s destroyed buildings on the property, but hard work and determination enabled the camp to survive and flourish through the years. Until now.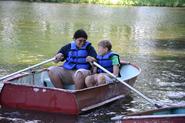 Due to financial reasons, Lehigh Presbytery has been forced to close Camp Brainerd's doors for good at the end of the year. While it is a sad time for many people in the presbytery who attended activities there as youths and who in turn sent their own children to Stroudsburg for summer camps, Lehigh will not be without a camp in 2015. Thanks to a proposed partnership with the Presbytery of Philadelphia, Lehigh is working toward calling what is currently known as Kirkwood Camp and Conference Center – located about 10 minutes from Camp Brainerd – its new home for youth ministry.
To read more, click here.

---
Brotherhood Insurance giving back to congregations around the Synod

Insurance can be a tricky thing. Sure, when there's an accident, insurance companies are there to help you out in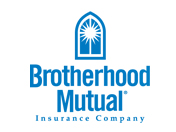 your time of need. But what if you're careful and manage to stay out of harm's way? It can seem like those regular premium payments are being made but nothing is received in return.
The Synod of the Trinity this fall wrote checks totaling nearly $84,000 to churches, camps and presbyteries within its bounds that participate in the Brotherhood Insurance Partnership.
Read more about the partnership and find out how to join by clicking
here
.
---
Synod office closed Tuesday, Nov. 11
In observance of Veterans Day, the Synod of the Trinity office will be closed Tuesday, Nov. 11. The office will reopen Wednesday, Nov. 12, at 8:30 a.m.