First Mobile Church allows anyone to get 'dialed in' on Sunday mornings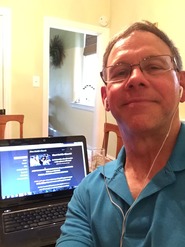 If no one attends a Sunday morning worship service, does anyone really hear the message? If you ask Pastor Charlie Gross, his answer is a resounding "Yes!"
Charlie is the mastermind behind the First Mobile Church, a weekly service that is conducted through his laptop and cell phone from the comforts of his own office at West Grove Presbyterian Church in Chester County, PA. For a year and a half, he has been reaching out to worshippers via his phone, producing a Sunday morning service that can only be heard through the airwaves. The 9 a.m. service pulls in people from New York to Florida and includes many of the same elements of his traditional 10:45 a.m. gathering.
Pastor Charlie Gross wants to share his ministry. Contact him to learn how to bring a cell-phone service to your church.

"It's such a convenient way to gather and stay in touch," Charlie said.
To read more about the First Mobile Church and for Charlie's contact information, click here.

---
English is a Second Language class provides outreach in Uniontown, PA

Combine an English is a Second Language class wi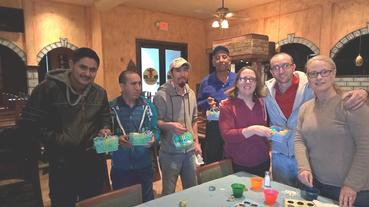 th a group of faith-based teachers and what do you get? You get a successful program that not only helps immigrants become better equipped to live in this country but also a program that provides many other services to those same immigrants through a subtle Christ-like mindset.
Tricia Patton of the Third Presbyterian Church of Uniontown (Fayette County near Pittsburgh) is leading a team of instructors that is in its second year of teaching English to what is mainly local Spanish-speaking adults. The group has three weekly classes — for beginner, intermediate and advanced students — that reach out to about 15 people per week. But the teachers also take their students to medical appointments and community events in order to help translate for the immigrants. Yeah, it's not your average English class.
Tricia Patton would like to reach out to any other congregations that are providing ESL classes and would be happy to talk about her class to anyone interested.

"Our goal was never to be a way to build our congregation," Tricia said. "This is us serving the community, but there have been a number of families actually get involved with the church, so that's been neat to see, too."
To read more about the ESL class at Third PC of Uniontown and for contact information for Tricia, click here.

---
Small Church Leadership Development grants helping Synod's congregations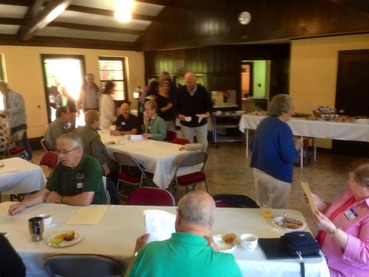 A common situation affecting many religious denominations is shrinking memberships in their churches. A lack of people sitting in the pews on Sunday mornings normally means less money in the offering baskets and, in turn, less funds for programs in a church. Among the programming that smaller churches sometimes don't have the funds for is leadership training, and that's where the Synod of the Trinity's Small Church Leadership Development program steps in.
How does your presbytery get involved in the Synod's SCLD program? Information available at the link below.

Each year, the Synod of the Trinity provides funds for its presbyteries so it can distribute the funds to its smaller congregations that are looking to provide training for their clergy and lay leadership. In 2014, the Synod distributed a total of $32,000 to its presbyteries, money that was divided up based on the amount of "small" churches in each presbytery. A church with a membership of 151 or less is considered a "small church" for this program.
To read more about the SCLD program and ways to get involved, click here.

---
Synod's summer Assembly Meeting next week in State College, PA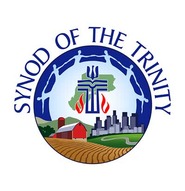 The Synod of the Trinity's Summer Assembly Meeting will be held June 22-23 at the Penn Stater Conference Center Hotel in State College. The docket and corresponding paperwork are available by clicking
here
.
Our next newsletter will include a recap of the meeting through the Rhythm of the Synod as well as plenty of pictures.
---
Housing available for retired PCUSA ministers in Presbytery of Donegal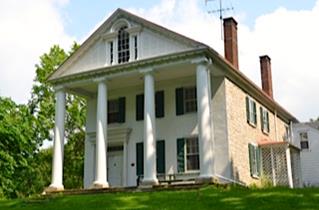 The N. Milton Woods Home for Presbyterian Ministers has two apartments available for immediate occupancy in Paradise Township, Lancaster County, PA.
The basic qualification is that the tenant be a retired Presbyterian (USA) minister. The apartments are provided rent free, but tenants will be asked to contribute toward the heat and utilities. For more information, click
here
.
---