Synod's Self-Development of People group making a difference

Alice Williams is no stranger to "downsizing." She has been laid off three times during her career and knows the road back to gaining employment can be a tough one. So Williams, as much as anyone, can appreciate the opportunity to land back on one's feet and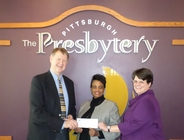 get going again.
Williams is the founder and executive director for Women Empowered for Entrepreneurial Excellence in McKees Rocks, PA, near Pittsburgh. It's a consulting organization designed to help women-owned businesses gain economic stability by providing things like an "incubator" program, which gives businesses a shared space where they can work, bring in clients and even train.
The Synod of the Trinity's Self-Development of People committee has helped fund the business. WEEE has received in excess of $108,000 from the Synod's SDOP group during a three-year span. The money was handed down from the Presbyterian Church (U.S.A.) through funds it received thanks to the "One Great Hour of Sharing" offerings. Trinity's SDOP committee has handed out over $600,000 to worthy organizations in just the last 10 years and as much as $75,000 in a given year.
To read more, click
here
.
---
T-shirt 'Memorial to the Lost' overtakes Overbrook Presbyterian Church lawn

Last year, 203 people were killed by guns in Philadelphia. To put that number into perspective, the entire country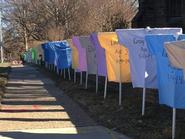 of Japan averages less than 50 gun deaths per year. Places like Germany, Italy and France average less than 150 homicides by guns in a year, and Canada is under 200. On the other hand, the United States averages more than 10,000 in a year's time, a staggering figure. Because of this problem in our country, awareness toward gun-related deaths has never been higher.
To ensure that the momentum on this subject doesn't slow down, and to also guarantee that gun violence in its own backyard remains front-and-center in people's minds, Overbrook Presbyterian Church in Philadelphia is displaying the names of 175 people from its city who lost their lives through this senseless act. The "Memorial to the Lost" consists of 175 T-shirts hung on stakes that have inscribed on them the names, ages and dates of death of victims lost through shootings in Philly in 2014.
To read more on the forum, click here.

---
Wilson College Chaplain Rosie Magee heading to Iona Community in Scotland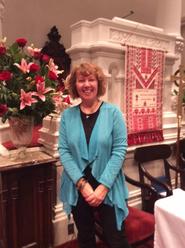 Northern Ireland and the Isle of Iona are separated by only 145 miles, as the crow flies. Yet to travel between the two is a journey of about 330 miles and involves going via the mainland of Scotland and two ferry rides. For the Rev. Dr. Rosie Magee, such a circuitous route is familiar. She's taken over 25 years to go from her hometown to her neighboring country by way of several years of overseas development work and a lengthy stop in the United States. Yet that time has helped shape her for what lies ahead. Magee, a PC(USA) pastor, has been the chaplain of Wilson College in Chambersburg, PA, for more than five years. Wilson College is a small, liberal-arts college affiliated with the PC(USA). In the middle of February, the Northern Ireland native will embark on a new ministry with the Iona Community.
Read more
here
.
---
There's two opportunities for college students to receive some assistance
Are you a college student looking to earn some cash to help you in your studies? There's a couple ways to make that happen.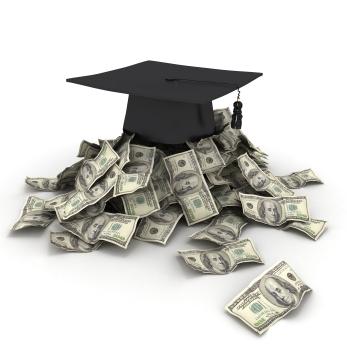 The Synod of the Trinity is supporting students (both undergraduate and graduate) who are members of the Presbyterian Church (U.S.A.) to enable them to participate in "action/reflection" experiences either in this country or abroad. It is the hope that these experiences will combine service and deep cultural engagement as part of the student's journey in discovering God's call.
An application is available
here
.
Also, entries are being accepted for the Presbyterian Outlook's 2015 Church-College Partnership Award. Graduating seniors of PCUSA-related colleges and universities are asked to submit a 700-word essay on the topic "How my education at a PCUSA-related college has shaped my faith and equipped me for significant service and leadership."
The contest is open to all seniors attending PCUSA-related colleges who are graduating in 2015. Deadline is March 2.
Find out more
here
.
---