March Tip of The Month
"Consistency"
As show season gets underway across the country, a good topic for this month is Consistency. Regardless of the event you are preparing for, whether it be halter, western pleasure, trail, or hunter under saddle, consistency is a key ingredient to your success. Here at Char-O-Lot all of our horses are on a consistent program, which includes consistent feeding times and a regular work schedule. Our horses are fed at the same time each day and are exercised on the same time schedule 6 days per week, with Sunday's off. The horses are very accustomed to their routine, as you can always tell Sundays because around 10:00 am most of the horses are laying down sleeping on their day off. The point is that while having a talented horse is important, here at Char-O-Lot we have found that a consistent traning program is just as important for sustained success. Good luck and have a great 2011 show season.
Char-O-Lot Ranch News
Scenes from this years Venice Shows!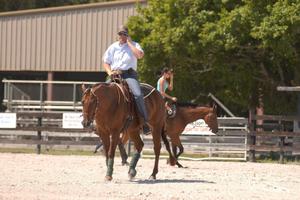 Sean & Hot N Hollywood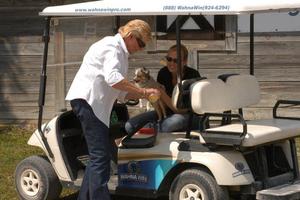 Ronda Lawson, Jenifer & Ronda's new puppy - Mini watching the show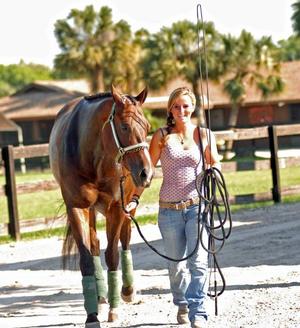 Sarah Williams & Hadda Be Me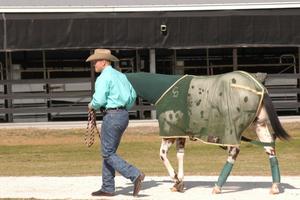 Sean & Secret Colors Leaving for Venice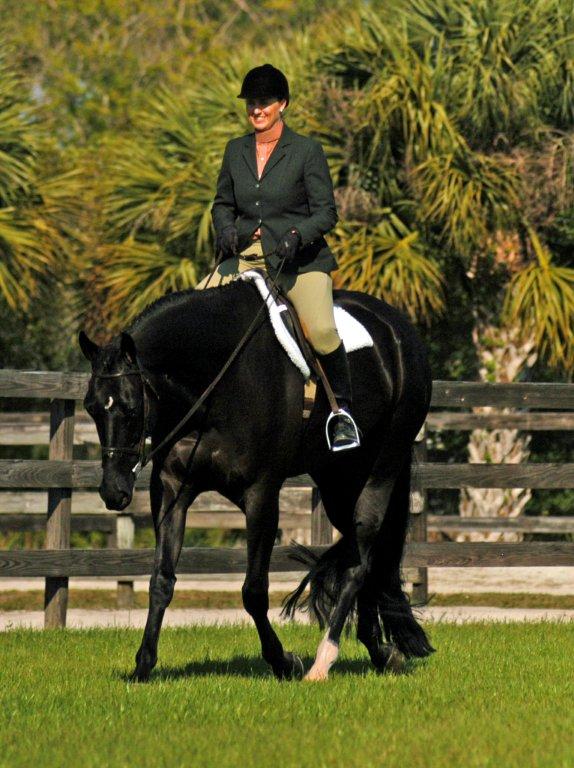 Congratulations Jenifer & Midnight Hunter - Circuit Champions in Sr. Hunter Under Saddle and the Non-Pro Youth Hunder Under Saddle Maturity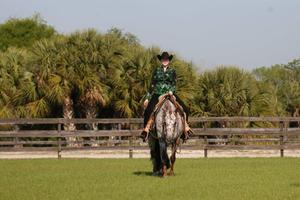 Elizabeth Christie & Chips N Roses joined us for the second weekend of the circuit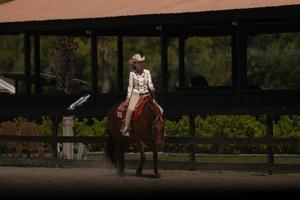 Congratulations Brenda O'Neal & Hot In Hollywood- Circuit Champions in the Non-Pro Youth Western Pleasure Maturity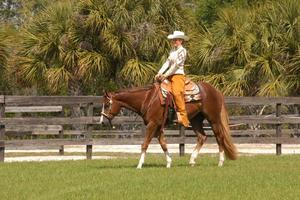 Sarah Williams & Cosmo Charlie make their show debut in the Youth Western Pleasure

Coming Events!

Join us in Clemson at the 14th Annual Southern Hospitality Horse Show - April 30th - May 1st
www.palmettoappaloosa.net for more details

We look forward to seeing you there.


WAHNA WIN NEWS!
by Kathy Boyd
WAHNA WIN? Ask Me How
The last six weeks have been exciting. I have shared this fantastic product with hundreds of new people and have heard your fungus stories and can't wait to hear back from you on how well WAHNA WIN Professional Complete Coat Care worked for you.

The next month proves to be just as exciting… I am off to a reception at HITS this Saturday (3/24/11) hosted by The Sanctuary – the Equine Sport Therapy & Rehabilitation Center in Ocala. My next stop will be to visit with some incredibly brave or incredibly crazy folks at the Live Oak International who will be competing in the United States Equestrian Federation National Championships for Horse Pairs & Ponies. I will be introducing WAHNA WIN to a whole new group of horse professionals and look forward to sharing with them how they can get a fantastic shine for a perfectly turned out horse in whatever arena they choose to compete in.

You can catch up with me in Tampa at the Optimist Club QH Show the weekend of April 2nd & 3rd and I will be hanging out at Rod's Western Palace during the Equine Affaire in Columbus, Ohio the following weekend – so if you are in the neighborhood stop by for a free sample.

WAHNA WIN will also proudly be presenting WAHNA WIN goody buckets to the qualifying exhibitors who will be competing at the Gene Mische American Invitational on April 9th. For more information on this awesome event visit www.stadiumjumping.com

Join WAHNA WIN on Facebook and find out where we are every weekend. If you haven't tried WAHNA WIN yet – don't be left out – message me, email me Kathy@WAHNAWIN.com , text or call me 941-961-2158 about getting your free sample to try.

To place an order or to find a retailer near you, please call: 1-800-WAHNAWIN
or visit our website
www.wahnawin.co


Douglas Schembri Memorial Limited Halter Futurity Prepares for its 11th Year at the 2011 Appaloosa World Championship
Dear Appaloosa Breeders and Halter Exhibitors:
In 2001 the Limited Halter Futurity was created by a group of Appaloosa halter horse enthusiasts in an effort to spark a renewed interest in the Appaloosa halter horse industry. This group of halter horse exhibitors was led by the late Doug Schembri. Doug's idea was a simple one, create a marketplace for halter foals and yearlings each year through a program which would attract new, and reward existing, Appaloosa halter exhibitors. The program was designed to make cash and prizes available to both non-pro and open exhibitors who met the eligibility requirements of the Limited Halter Futurity program.
In its first year, more than $23,000 in cash and prizes were awarded to futurity winners in six different classes. In 2003, donations, both cash and prizes, rose to over $50,000 with the monies divided equally among the seven futurity classes and then disbursed to the top three "Limited" exhibitors in each class at 50%, 30% and 20% respectively. Along with monies, several other awards were presented including, custom made bronze trophies, silver show halters, monogrammed blankets and the use of a Featherlite two horse trailer.

At the 2010 Appaloosa World Championship Show, on the 10th anniversary of the Limited Halter Futurity, the futurity was renamed the Doug Schembri Memorial Limited Halter Futurity. With the renaming of thr futurity, an impromptu group of halter horse enthusiasts have once again assembled, to make sure that the Limited Halter Futurity program founded by Doug Schembri and others might continue as they envisioned in 2001.

Since beginning their efforts at the conclusion of the 2010 Appaloosa World Championship Show, this group of halter horse enthusiasts has already raised cash donations in excess of $4,500.00, and received a commitment from Kathy's Show Equipment to donate silver show halters to the winner in each of the open weanling, non-pro yearling and open most colorful divisions of our futurity. In order to support this effort, the Appaloosa Journal has agreed to give updates of our progress each month in their publication.

The Limited Halter Futurity was created by a grass roots marketing effort, led by Doug and the other halter horse enthusiasts that were committed to growing their industry. As we move forward to our 11th year, we invite you to support the Doug Schembri Memorial Limited Halter Futurity and the marketplace and incentives it creates for the Appaloosa halter horse industry. Please donate to the Futurity, solicit donations from others, enter the futurity classes and get involved. With your help we look forward to having a very memorable awards presentation at the 11th anniversary of the Doug Schembri Limited Halter Futurity held at the 2011 Appaloosa World Championship show this coming October in Ft. Worth, Texas.

In an effort to increase awareness of the Limited Halter Futurity, we encourage all sponsoros to include the logo indicating that you are a Doug Schembri Memorial Limited Halter Futurity sponsor on your advertisements in the Appaloosa Journal and elsewhere. Either the Appaloosa Journal or Jenifer Schembri can assist you in providing a copy of the logo.

If you have any questions, would like to make a donation or you want to get involved, please contact Jenifer Schembri, John Hardin or Keri Minden LeForce. Thank you for your consideration and continued support of our halter industry.

Sincerely,
Jenifer Schembri John Thomas Hardin
(941) 209-8665 (336)769-9129
jschembri@blalockwalters.com WRF3068@aol.com

Some of our Newest Arrivals!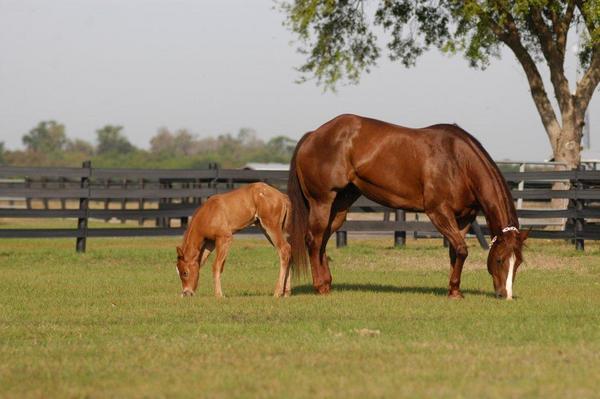 2011 Filly by The Secret Kid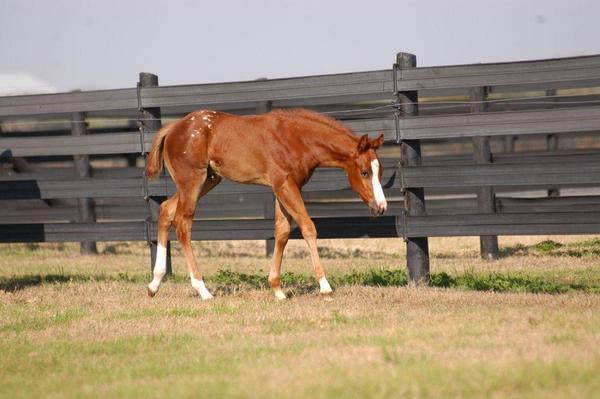 2011 Colt by Invest In My Pizzazz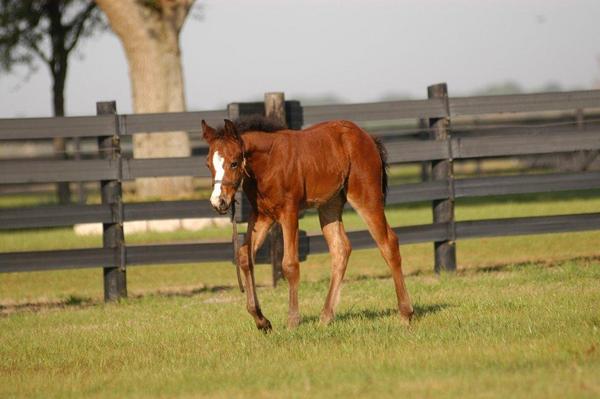 2011 Filly by DZ Weedo


CONGRATULATIONS!
Congratulations toWill Stratford of Ontario, Canada on his recent purchase of a 2011 colt by The Secret. We look forward to showing and promoting this colt for the Stratford family in 2011!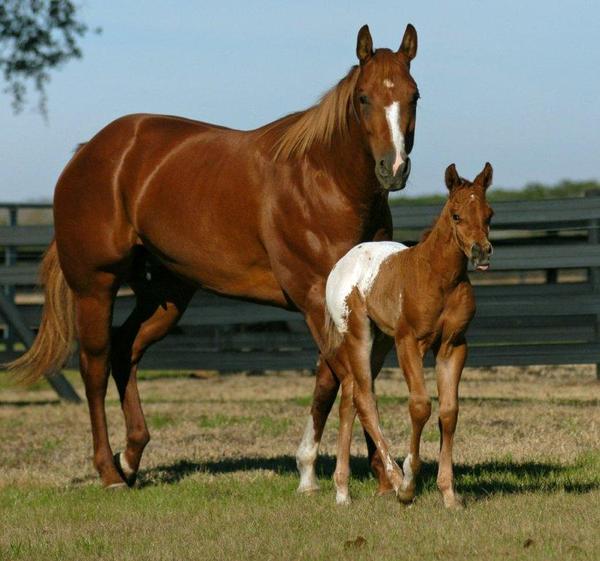 Congratulations to Noveau Acres, Pattie Hall-Sweigert of Trout Run, PA on her recent purchase of Huntin In The Facts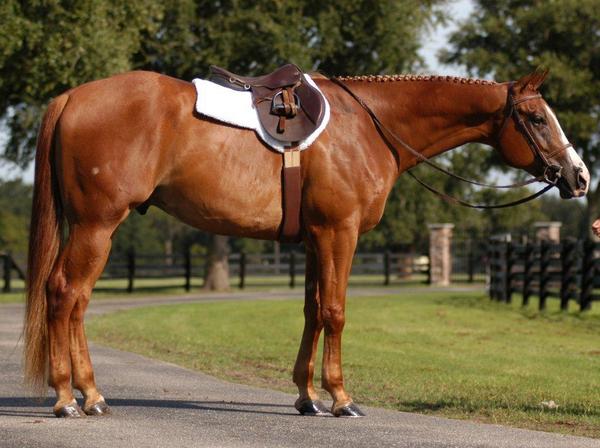 Congratulations to Kelly Karnes of Standish, MI on her recent purchase of Straws N Pine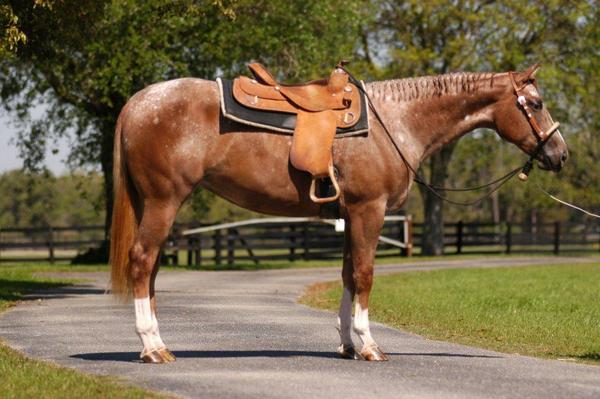 LOOKING FOR A NEW SHOW HORSE?

Impulsivation
3 year old Mare
One Hot Invitation (AQHA) x Zip's Impulsion (full sister to Impulsive Zipper and World Champion Producer
Fancy Mover and Ready to Show!