Char-O-Lot Ranch News
---------------------
Appaloosa's are a sight to see at the 2012 Florida State Fair!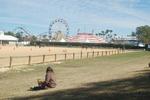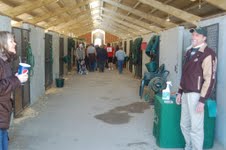 For the first time in many years, Appaloosa's were invited back to participate in the Florida State Fair. Although is was a colder than normal day in Tampa, Florida, over 20,000 spectators came through the Bob Thomas Equestrian Center and experienced the Appaloosa breed. We look forward to another great show in February, 2013!
---------------------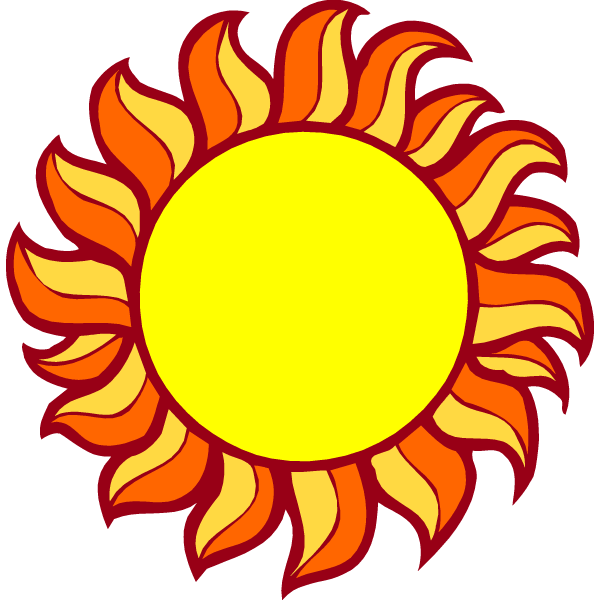 Looking For Horse Shows? The Florida Sunshine is the place to be!

March 11 & 12, 2012 - Venice, Florida
www.foxleafarm.com
for details

March 18 & 19, 2012 - Venice, Florida
www.foxleafarm.com
for details

We are looking forward to great shows this year in Venice in the Florida Sunshine. Char-O-Lot is only a 40 minute drive from Fox Lea, so feel free to come for a visit while in Florida!
---------------------
Char-O-Lot Ranch Riding Academy News

Thank you to everyone who attended our First Halter Clinic - Halter 101: Preparing and Conditioning Your Halter Horse. We are looking forward to future clinics!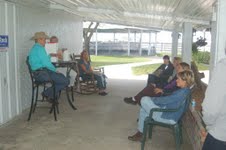 Our Next Riding Clinic will be held on Sunday April 15, 2012. Please call or email to reserve your spot!
---------------------
CONGRATULATIONS!
John & Glenda Lovelace of Ft. Myers, Florida on their purchase of a 2012 colt by The Secret x CR Rose Collection (by Private Collection) - bred by Lois Polegstra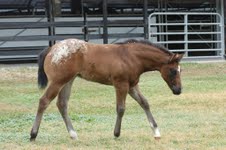 Daniele Cerimele of Agnone, Italy on his purchase of Inclusive Remarks. She is going to be bred to The Secret Pardon prior to her trip to Italy this Spring.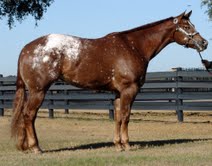 Donna, Gene and Lauren Sanders of Lake Hopatcong, NJ on their purchase of Hunting In Privacy. Agent Amy Wunderlich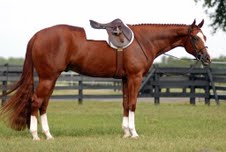 ---------------------
Where Are The Breeders!
by Susan Schembri

Think back to the first mare you bred, if you are like most small breeders you were waiting with excitement and anticipation. Wondering what your foal's future will bring and looking forward to the road ahead, your opportunity to raise and train a your own foal. You were investing your time, energy and money into your passion. Like all things, sometimes you reached your goals and sometimes you did not, but the point was you were in the game! Most people started breeding horses with a goal of reaching for the stars – their passion was to produce great horses or perhaps it was to breed their own horse.

Then, somewhere along the way the game turns into a business proposition ¼ and selling your foals for a profit is now the game. It is always interesting that horses start as a hobby and then somehow people create the expectation that their hobby will earn a profit or at the very least pay for its expenses. A great analogy would be purchasing a boat, and then purchasing a marina to house it and somehow expecting the boat to pay for its own expenses. Sounds silly right, but this is what happens many times to horse enthusiasts, they no longer relate to their hobby as a hobby.

Like many, we started as small breeders with a dream and a passion. Not all of our mares started out as champions and many of our top producers are mares that might not look like outstanding individuals, but they have the ability to pass along potential and have created many outstanding foals over the years. Now as a large breeder, the challenging economy as impacted us just as it has impacted smaller breeders around the country. We have tightened our belts, but have done so by refining our breeding program, while at the same time continuing to breed mares, as this is our passion. As a result, we are now starting to see the benefits. With the reduced supply and an increasing demand, it is increasingly harder to find quality horses, and the demand for our foals is increasing. For many they are thinking they can buy their next winner, but as supply continues to decrease, finding that horse is going to become increasingly difficult. If you are looking to show horses or even to breed for a particular horse to meet your needs take a good look at your program and consider that you might be able to breed and raise that special individual.

Where are those "mare owners and breeders" hiding? We hear a lot of folks leaving their proven producing mares empty and yet they are still feeding and taking care of them- Why not become a breeder? Explore all of your options, shop the market, do research into whether shipped semen is for you or if it is more equitable to take your mare to a stallion close enough in your locale. Remember your passion and get back in the game!

---------------------
Char-O-Lot Ranch Breeding Academy is now taking reservations for its 2012 breeding courses. Please email info@charolotranch.com
or visit our website at
http://equinebreedingacademy.com
for more information

SO YOUR MARE IS READY TO FOAL!

Be prepared in advance. Alert your veterinarian, and have his phone number at your fingertips on the outside chance that his assistance is needed. Be there for "The Event." A majority of foal losses can be easily prevented with early intervention and minor assistance.

We use the "Foal-alert" system here at Char-O-Lot and find it to be an invaluable tool in foaling our mares. However that is not practical for the majority of mare owners, but milk test strips are an easy (albeit time consuming) solution to that dilemma. We have used and recommend Chemetrics Foal Watch brand milk test strips. Most mares bag heavily and many even wax, however oftentimes we have mares foal- particularly maiden mares with very little bagging or evidence they are ready to foal. If not for the Foal-Alert we could certainly be caught off guard.

Immediately post-foaling (just following the navel cord breaking off from the mare) we administer 7% iodine to the navel- thereby protecting the foal from allowing germs and debris to enter thru the navel opening. We also give the foal 5 cc of Penicillin in the gluteal muscle. ½ of a Fleet enema is also carefully given to the foal in the rectum- this helps the foal to eliminate the meconium more easily.

We then wait for the mare to stand on her own- some mares will jump right up (especially maiden mares* they sometimes even leave the foal and pretend it is not their problem) More seasoned broodmares tend to stay down a bit longer, especially older mares which is better to give the after-birth some time to pass more easily. The foal nursing actually stimulates the natural release of oxytocin in the mare and oftentimes this stimulus will help the mare to dispel the afterbirth. The remaining placenta in the mare should be tied up so she will not step on it- the weight will also assist the mare in expelling it. The mare's teats are then washed with warm water and a bit of ivory soap to insure the foal does not ingest any unnecessary bacteria early on. After washing her teats, a small amount of the first colostrum is collected for testing. This can easily be done with an antifreeze tester on-site. The colostrum is pulled up into the anti-freeze dropper and if all the balls float to the top the colostrum should be strong enough for the foal to be able to absorb his full range of antibodies from the mare.

If you have a maiden mare, be sure she is comfortable ahead of "The Event" with having her teats bumped and handled. Utilizing the Milk Tester strips will help with this process. Middle of the night foaling is not a fun-time to figure out your mare will not allow the foal near her or to nurse. Those mares will require heavy sedation and probably a twitch before the foal becomes discouraged and gives up on the nursing idea. Be sure to have banamine on hand. Unless the mare is in severe pain, do not administer prior to the expelling of the afterbirth. The banamine can slow the contractions needed to help the afterbirth along the way. Do not pull or attempt to remove the afterbirth. If necessary that should be done by your veterinarian. Low doses of oxytocin can be administered if the placenta does not readily pass within a few hours.

Once everything has been done, leave the mare and foal alone to bond- this is an extremely important part of the foaling process and oftentimes well-meaning mare owners do not realize they can cause mare/foal issues by not leaving them alone. The foal should be up and nursing well within a couple of hours- we hang around until the foal has stood up and is able to start nursing on his own. If it is a particularly large or awkward foal we do help them to stand initially and then leave them be. If you are not sure everything is well and mare and foal are good, observe from a distance leaving them alone.

The following day we check the IGG levels on all foals, your vet will be able to do this stall side test (let him know ahead of time so he will have the Snap kits on hand for your foal). It is possible that the foal got the best of colostrum from the mare and for some reason did not process it through his system. Those foals require either tube feeding of supplemental colostrum within the first 12 hours of birth and re-testing or plasma IV dripped if more than 24 hours has gone by. These foals are at high risk if not supplemented and oftentimes will appear very normal until they crash.
On the day post foaling we flush our mares on-farm with Gent/ Bi-Carb/Saline solution and administer 1 cc of oxytocin IM at the same time. This allows us to inspect the mare vaginally inside and out and the help her to dispel of the remaining after birthing fluids. Any tears that are seen are repaired at that time to speed up the process for re-breeding on foal heat. If we plan to re-breed on the foal-heat, we will also administer low doses of oxytocin on Day 6, 7 and sometimes day 8 depending upon the mare's age and number of foals she has had. This will also assist her in re-generating her uterine tone.
Your mare's foaling is a big event for her and for you, please be sure to attend and have everything needed on hand!

------------------------------------------------------------------
Horses for Sale!

We have a large selection of quality horses for sale, including halter horses, broodmares, show horses and show prospects, all at reasonable prices. Here is a list of some of our inventory. Please visit www.charolotranch.com or our youtube channel at youtube.com/charolotranch for videos and more information.

Halter Horses: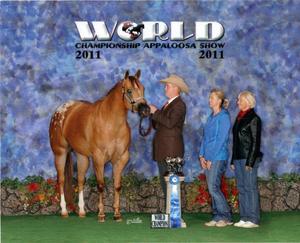 Vegas Classic Style
2008 Mare by Kids Classic Style (AQHA)
2011 World Champion Broodmare
2009 Reserve World Champion Yearling Mare
100% Color Producing Mare (2 foals born)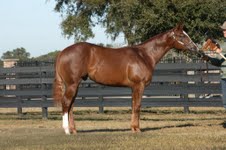 The Secret Clue
2011 Gelding
The Secret x Dominate Delite (AQHA Congress Grand Champion Mare)

Broodmares & Foals: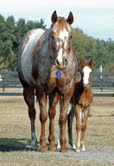 Red, White & Cool
3 in 1 package
2012 Colt by Kid Coolsified, Eligible for Breeders Futurity
Currently being bred to The Secret for 2013 foal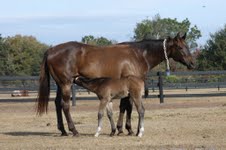 Raving Lady
3 in 1 package
2012 Colt by The Hunter, and currently in foal to The Hunter for a 2013 foal
100% Color Producing Mare (3 foals)

Show Horses: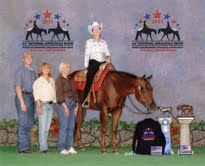 Hot In Hollywood
2006 Mare x Hot Chocolate Chip
2012 National Champion Masters Western Pleasure
2012 Reserve World Champion Masters Western Pleasure
Started in Showmanship, Horsemanship and Trail
videos available at: http://www.youtube.com/charolotranch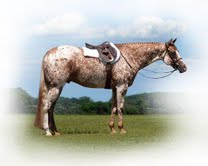 Hunter On Tour
2005 Gelding by The Hunter
Silver Medallion Winner
National Champion Hunter In Hand
World Champion Hunter Under Saddle
Started in Trail, Horsemanship & Showmanship
videos available at: http://www.youtube.com/charolotranch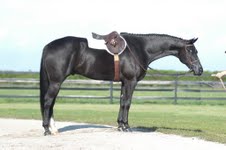 Midnight Hunter
2004 Gelding by The Hunter
Silver Medallion Winner
Mutliple National & World Champion Hunter In Hand
Multiple National & World Champion Hunter Under Saddle
Ready to Show in Showmanship an started in Equitation
videos available at: http://www.youtube.com/charolotranch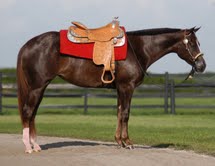 Charlie's Dark Kiss
2009 Mare by Colored By Charlie
Full Sister to Sheza Charlie Chip, Multiple World Champion Western Pleasure Mare
video available at: http://www.youtube.com/charolotranch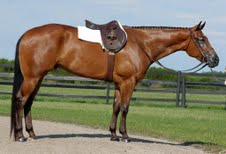 My Spots Are Secret
2009 Gelding by The Secret
Ready to show in Hutner Under Saddle
video available at: http://www.youtube.com/charolotranch

Show Prospects - Young Horses: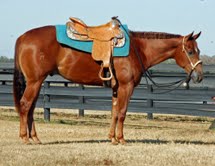 Chocolate Covered Weedo
2010 Gelding by DZ Weedo
30 days under saddle
video available at: http://www.youtube.com/charolotranch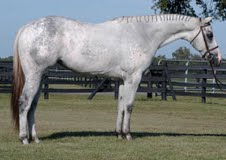 Hunting In Houston
2009 Mare by The Hunter x Texas Tough
120 days under saddle
Started in showmanship & ready to show in Hunter In Hand
video available at: http://www.youtube.com/charolotranch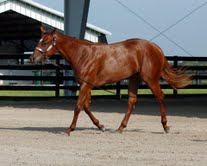 Kiss My Goodbar
2010 Mare
Sire: Ima Due Gooder Too - AQHA X Zippos My Goodbar-AQHA
Dam: A Classic Felony -APHC X Zips Chocolate Chip-AQHA
20 days under saddle
lunging video as a yearling available at: http://www.youtube.com/charolotranch