Coming Events:



Florida State Fair
Tampa, Florida
Saturday, February 6th
(starting at 3:00pm)
Sunday, February 7th
(starting at 7:30am)
For Stall Reservations contact:
Jenifer Schembri 941-209-8665
For RV Reservations contact:
Jim Coones 813-627-4217

NEW FOR 2016
Exhibitors Dinner on Saturday Night, featuring a Dessert Contest

Plan to join us for dinner and bring your best dessert!

---------------------------

Your Foal has Arrived!
by: Susan Schembri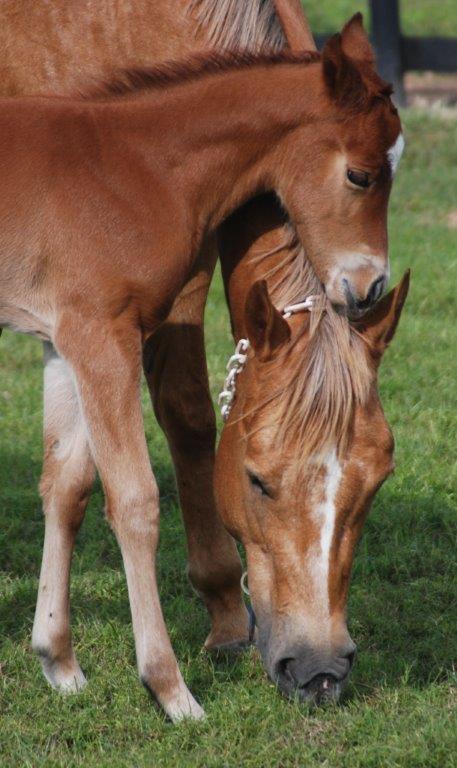 2016 Filly (Secret Colors x Vegas Classic Style)
Owned by Patricia Rich, Springfield, IL
The first several days of a foal's life are very important and they should be followed closely for any evidence of anything out of the ordinary. Our on-farm follow up protocol is to observe closely:

1. Be sure they are passing normal stools- on occasion a foal will become constipated and not be noticed. This can cause colic episodes or extreme uncomfortableness - if you suspect your foal could be stopped up carefully use either a Fleet enema (½ does at a time to avoid diareaha) or some warm mild soapy water in the anus. If you are comfortable using a glove and mineral oil you can un-block the anus but be extremely careful as this could cause injury if not done properly.

2. Watch the navel closely for several days to weeks on a daily basis both AM & PM. If it shows any dripping or leaking at all this is a major issue and could lead to joint ill. Those navels need more follow up care AM & PM dipping with iodine solution to help dry them up. On occasion we have dried the more persistent navel drips with the help of small amount of penicillin up into the hole. Foals with navel drips are always started on a course of antibiotics Amakacin and Penicillin for 5-7 days.

3. Daily turn-outs (weather permitting) are important for both mare and foal health. Mares need to move around to encourage toning up and cleaning out of their uterus post-partum. Foals need activity to build strong bones- it is important that foals be turned out with others of similar age groups. Research has shown that foals given adequate turn-outs in smaller paddocks (less than 2 ½ acres) show less OCD and DOD issues later in life.

4. We are very insistent on checking foal temperatures daily on-farm. This gives us the opportunity for hands-on each foal every evening at feeding time. We visually check the mare's
udder as well at that time to be sure the foal is nursing adequately. Anyone that is over 102. in the evening is temp'd again in the morning to be sure all is good. Higher than 102.5 is not normal and should be monitored closely and addressed early on.

5. Tuff-Rock Foal G/I. This is administered to all foals born here for the first 10 days. This product has made a big difference in preventing foal diareaha particularly "foal heat" or the ten day scours that occur when the foal's gut is in the closing off process.

6. Azithromycin. We use this as a preventative for Rhodococus-Equi that is endemic on many major breeding farms throughout the US. It lives in the soil and once it occurs with either a foal or comes in with a carrier mare the disease is difficult if not impossible to eradicate. Each foal born here is given a low dose of azithromycin orally every other day for 14 days by their bodyweight. We have also found that by simply washing the mare's udders well with clean soapy water before the foal nurses- this has cut down on our early respiratory diseases for on-farm foals. There is currently no vaccine available for the prevention of Rhoddococu-Equi. Your mare should have been up to date with all of her pre-natal vaccines (within 30 days of her foaling date) which is the best preventative you can have for your foal.

7. The biggest lesson that you can have with neonatal care is to call your veterinarian at the first sign of an issue. Foals look strong - when they hop up within just a few minutes of being born, However- the first weeks of a foal's life are critical - they are more fragile than they appear.
---------------------
Congratulations!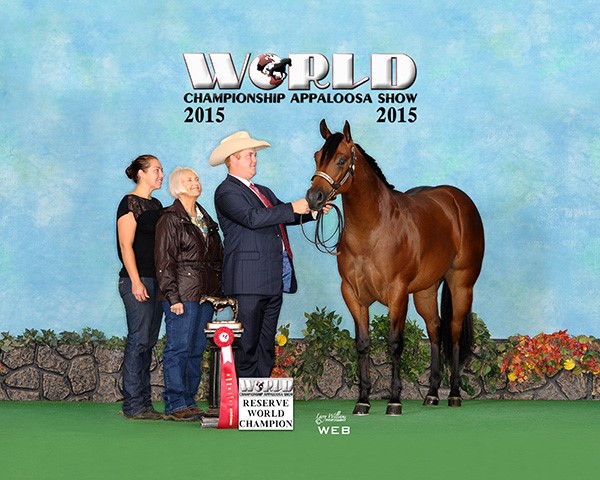 Greg Baldwin, Erie, PA on his purchase of Secret Domination
Res. World Champion Yearling Mares
Seller: Patricia Rich, Springfield, IL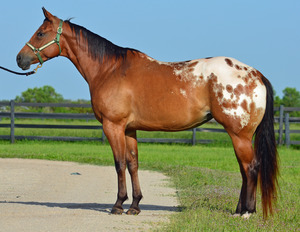 Francisca Cortes of Chili on the purchase of Cowgirl With Pizzazz, in foal to Secret Colors for a 2016 foal. Also congratulations on your purchase of Crown Me N Chocolate in foal to Blazing for a 2016 foal.

---------------------

Looking for a new show horses, broodmare or prospect?
Nice Horses For Sale
at reasonable prices
Give us a call or email us today at:
info@charolotranch.com

---------------------

FOR SALE:
2008 International 4400 Western Hauler
150,000 miles
Call Sean Schembri
(941) 812-8924
or email us at:
info@charolotranch.com
for more information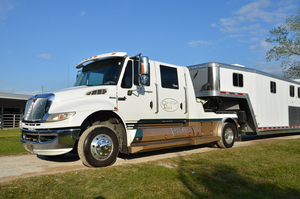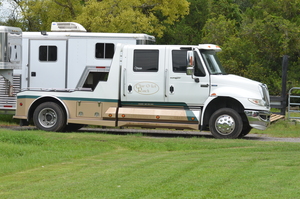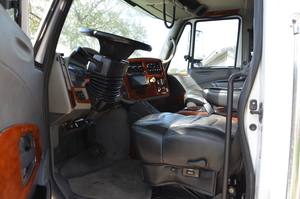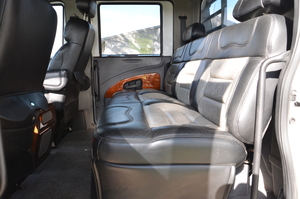 --------------------------------------------------

Save The Date!
2016 Florida Shows


Florida Super "8"
Fox Lea Farm
Venice, Florida
March 18, 19 & 20
March 25, 26 & 27
for information:
http://www.foxleafarm.com

Florida Orange Blossum
Bushnell, Florida
April 23 & 24
2 judges, 3 sets of points
For information:
jschembri@blalockwalters.com


6th Annual Doug Schembri Memorial Show & Yearling Round Up Futurity
Tampa, Florida
August 13 & 14, 2016
3 judges
For information:
jschembri@blalockwalters.com

Chili Pepper Classic & Weanling Free For All
Bushnell, Florida
November 12 & 13, 2016
2 judges, 3 sets of points
For information:
jschembri@blalockwalters.com
---------------------
LOOKING TO SHIP-IN-SEMEN?
"Let Us Take the hassle out of mare management"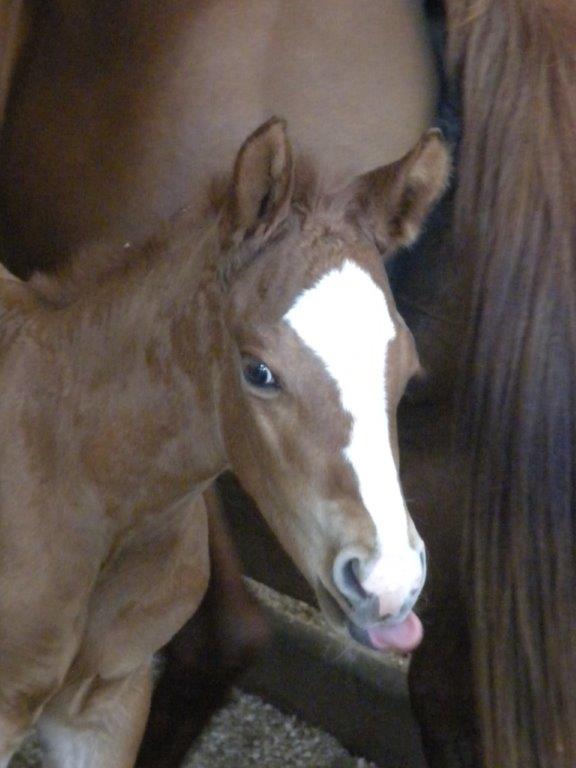 Char-O-Lot Ranch offers full ship-in-semen services for all breeds as well as foaling-out services- please visit our website for rates or contact Sue at: sue@charolotranch.com
---------------------
Char-O-Lot Ranch Equine Breeding Academy is Now Taking Reservations for 2016
For more information about our hands-on traning programs or to schedule your personal training email Sue at: sue@charolotranch.com
or visit our website at:
http://equinebreedingacademy.com
---------------------


Congratulations to the Secret Syndicate on a successful 2015!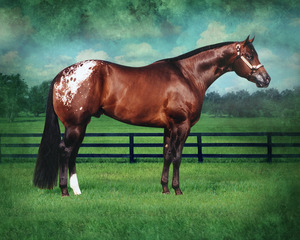 The Secret
Sire: Dreamfinder (Appaloosa Hall of Fame)
Dam: Kendalite N Roses (Appaloosa Hall of Fame)

2015 ApHC Leading Sire of Halter Class Winners
2015 ApHC Leading Sire of Halter Point Earners

Some things you may not know....

*32 of The Secret's foals have earned at total of 72 medallions - and only 8 more medallion winners are need for The Secret's induction into the Appaloosa Hall of Fame.

*Beginning in 2016, The Secret's foals are eligible for the Breeder's Halter Futurity Color Division - Open

&

*Our 2016 Secret's Are Arriving ...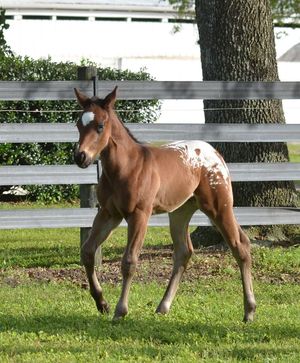 2016 Colt
Sire: The Secret
Dam: I'm So Fancy (multiple World and National Champion and World and National Champion Producer)
Owned by: Zerben Gardemal, Lafeyette, LA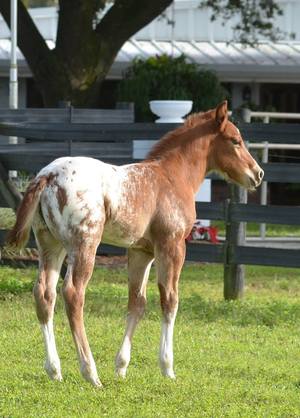 2016 Colt
Sire: The Secret
Dam: String of Storms (multiple World and National Champion and World and National Champion Producer)
Owned by: Char-O-Lot Ranch

And our latest addition.....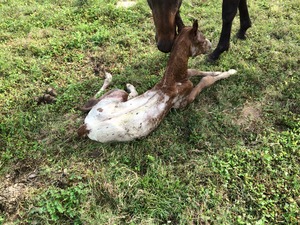 2016 Colt
Sire: The Secret
Dam: Vegas After Dark (by Mr. Yella Fella AQHA)
Owned by: Patricia Rich, Springfield, IL

We would like to thank all of the Owners of the Secret Syndicate for their continued support!

----------------------------------------

Looking to Breed Your Mare in 2016?
**All Appaloosa Stallions Eligible for the Appaloosa Horse Club Stallion Service Auction and Futurities.

For a stallion contract or questions please call Sue #941-915-5998 or contact her via email at:
sue@charolotranch.com

Our 2016 Stallions Include:
The Englishman
2012 Stallion
The Hunter x Splendid Dreams
HYPP N/N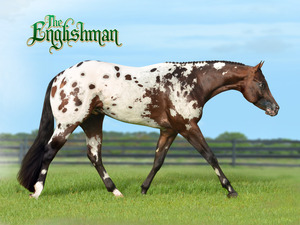 2016 Fee: $950.00
Foals Eligible for 2018, 2019 World Show Two Year Old Incentive Classes


Blazing
2010 Stallion
Born To Be Blazing x A Total Impulse
HYPP N/N
Owned by Blazing, LLC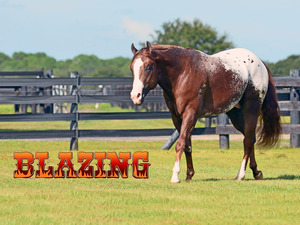 2016 Fee: $950.00
Foals Eligible for 2016, 2017, 2018, 2019 World Show Two Year Old Incentive Classes

The Secret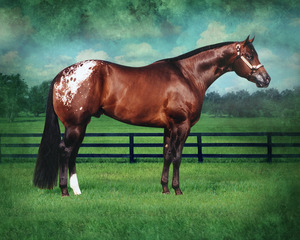 Owned by: The Secret Syndicate
Foals Eligible for 2016, 2017, 2018, 2019 World Show Two Year Old Incentive Classes
Breeders' Halter Futurity Color Division - Open


So Riveting
"Karma"
2003 AQHA Stallion
Luke At Me x And Rightly So
Owned by: Teresa Porter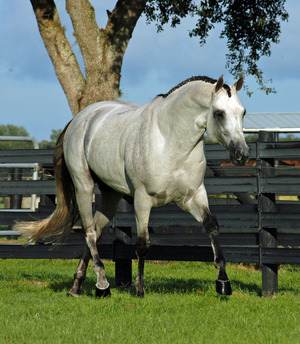 2016 Stud Fee: $400.00, plus chute fee of $350.00

Jr. Hunter
The Hunter x Rockability
HYPP N/N
Owned by Mike & Ronda Patterson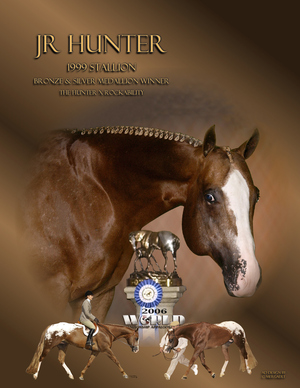 2016 Fee: $750.00
Foals Eligible for 2018 & 2019 World Show Two Year Old Incentive Classes


Double Sun Frost
2000 Stallion
Sun Frost x Double Miss Hancock (100% Barrell Money Winner Producer)
Foals Eligible for:
Select Stallion Stakes
Future Fortunes
Triple Crown 100
Owned by Kathie Stuart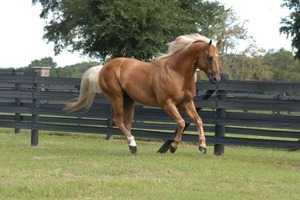 2016 Fee: $1,000