Char-O-Lot Ranch News
---------------------
2014 National & Youth World Show - Fort Worth, Texas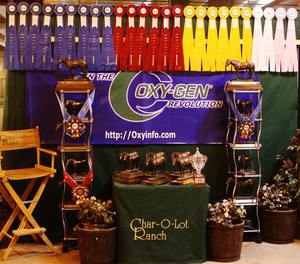 Thank you to all of our clients, staff & supporters for a great show! Here are some of the results:

My Little Secret
Owned by: Zerben Gardemal, Lafeyette, LA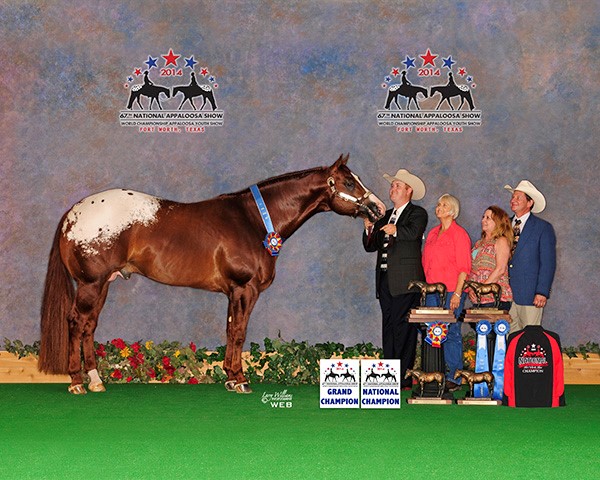 2014 National Grand Champion Stallion
2014 National Champion Aged Stallions
2014 National Grand Champion Non-Pro Stallion
2014 National Champion Non-Pro Aged Stallions

Illegal Secret
Owned by: John & Glenda Lee Lovelace, Alva, FL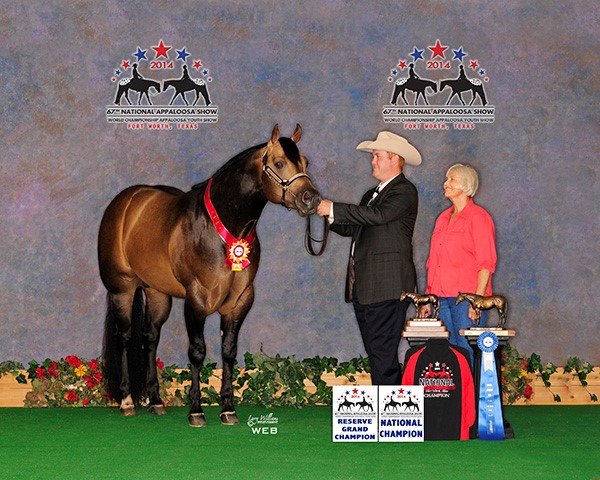 2014 National Reserve Grand Champion Stallion
2014 National Champion Three Year Old Stallions

My Secret Intentions
Owned by: Deb Sinz, Bradenton, FL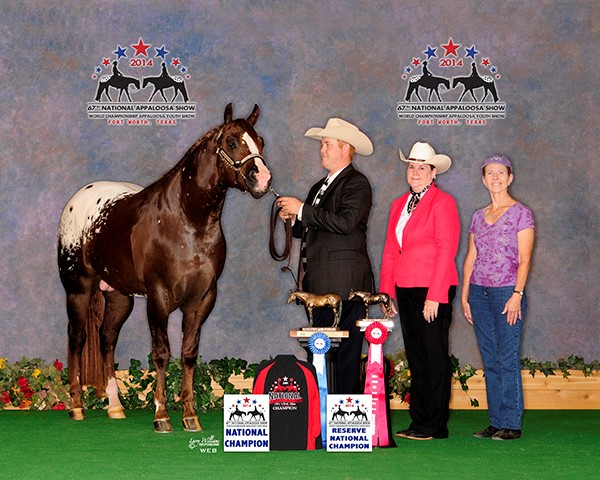 2014 National Champion Non-Pro Two Year Old Stallions
2014 Reserve National Champion Two Year Old Stallions

A Cool Te Holiday
Owned by: Ed and Nancy Wellham,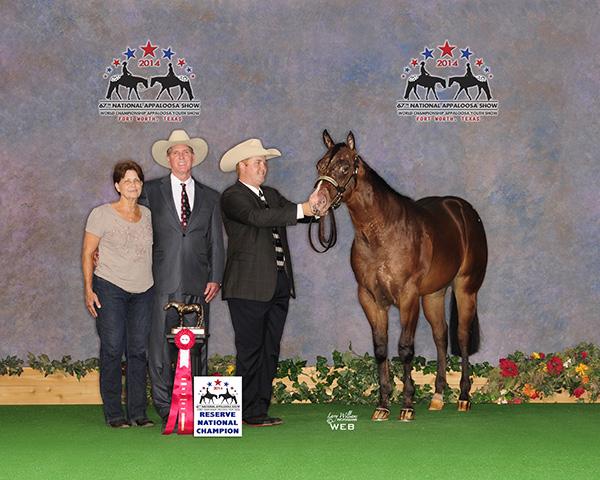 2014 Reserve National Champion Yearling Stallions
2014 Reserve Champion Texas Equine Merchantiles Yearling Sweepstakes

A Cool Pak
Owned by: James and Laurie Rylander, Sweetwater Farms, Brewster, MA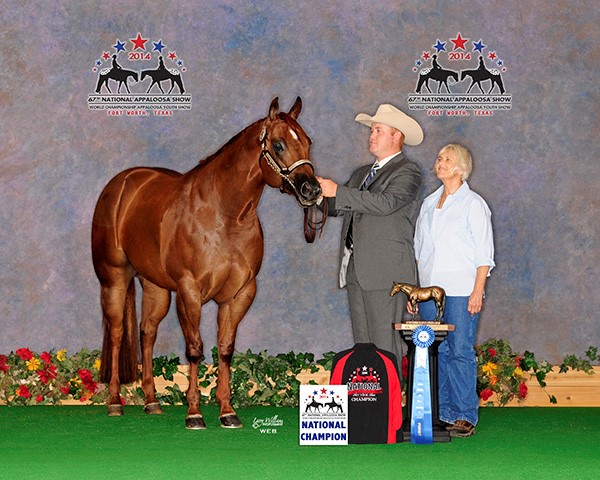 2014 National Champion Broodmares

Illegal Vixen
Owned by: John & Glenda Lee Lovelace, Alva, FL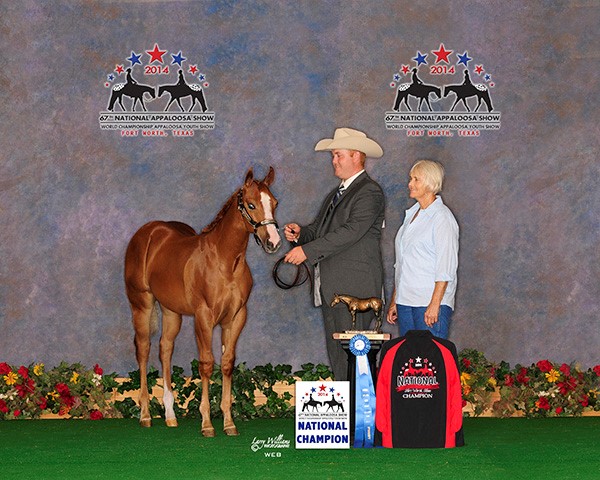 2014 National Champion Weanling Fillies

Isabella's Secret
Owned by: Italia, Ltd., IL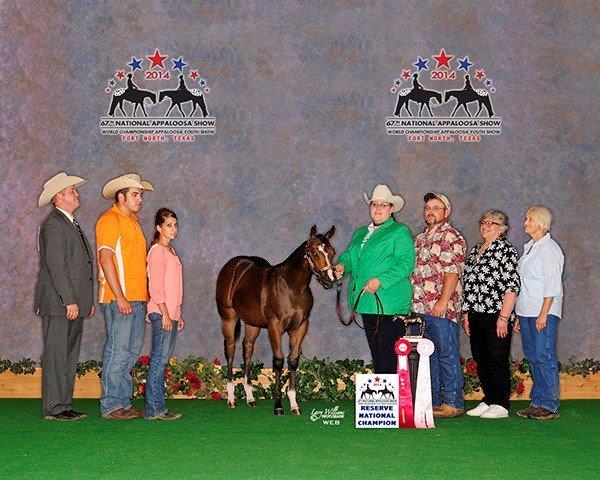 2014 Reserve National Champion Non-Pro Weanling Fillies

Cool J
Owned by: Gary & Tammy Raak, Rosemount, MN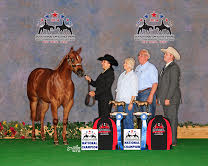 2014 National Champion Yearling Geldings
2014 National Champion Non-Pro Yearling Geldings

Pennies To Payday
Owned by: Pleasure Bred Farms, John & Barbara Wilkie, DeLeon Springs, FL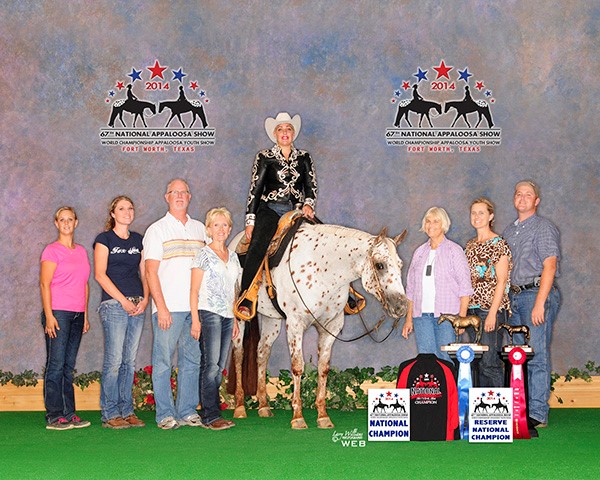 2014 National Champion Hi-Point Western Horse
2014 National Champion Jr. Western Riding
2014 Reserve National Champion Jr. Trail
2014 Reserve National Champion Non-Pro Masters' Western Pleasure

Taking Hits
Owned by: Brenda & Andy O'Neil, Fort Denaud, FL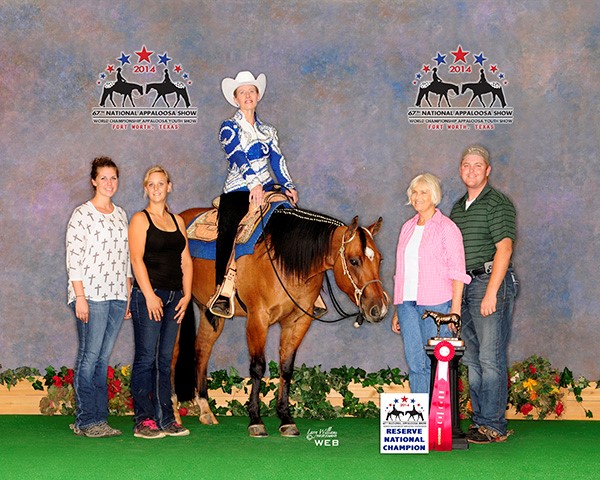 2014 Reserve National Champion Non-Pro Western Pleasure

Crocodile Hunter
Owned by: Ashley Anthony, Winter Haven, FL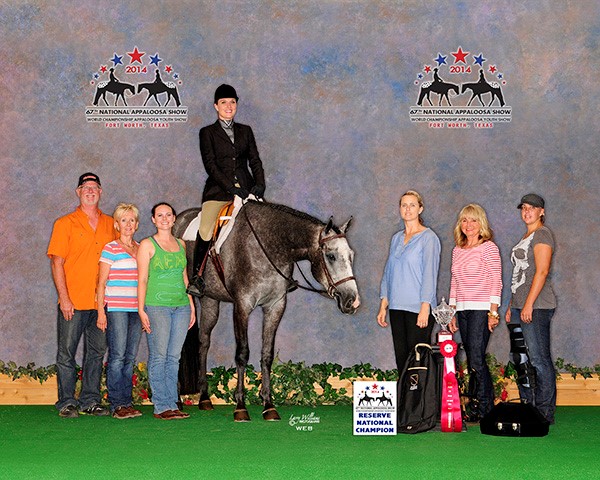 2014 Reserve National Champion Texas Equine Merchantile Jr. Hunter Under Saddle Sweepstakes
2014 Reserve National Champion Novice Non-Pro Hunt Seat Equitation
Congratulations to Clare Lansche on her purchase of Crocodile Hunter, Agent Capstone Farm, Sarah Aaron

Will She Hunt
Owned by: Emilya Washaleski, Talberg, NY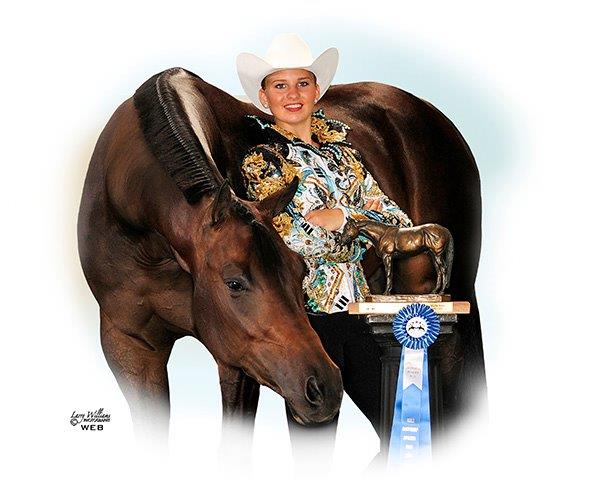 2014 Youth World Champion Showmanship 16-18
2014 Youth World Champion Hunter In Hand Mares

---------------------

Congratulations to Amanda Neal & Hot Chocolate Skip for qualify for the 2014 4-H Regionals in Raleigh, North Carolina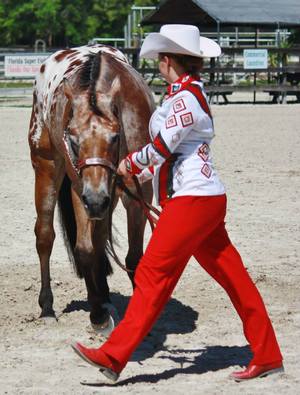 ---------------------

GET READY. . . .
November, 2014
The 2nd Annual Weanling Free-For-All Futurity
To be held in conjunction with the 2014 Sunspotted Color Extravaganza November, 2014. All weanlings are welcome and there is no entry fee. See you there!
---------------------

Char-O-Lot Ranch Riding Academy
Summer Riding Camps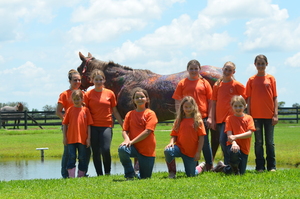 2014 Dates Remaining
August 4 - 8, 2014
Gift Certificates Available.


---------------------
4th Annual Doug Schembri Memorial Show
Florida State Fairgrounds
Tampa, Florida
August 8, 9 &10, 2-14

Come Join The Fun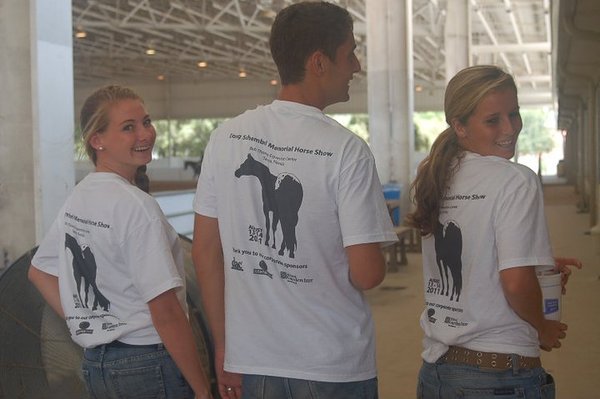 Our 2014 Show will include: Appaloosa, Pinto, PHBA, POA &Open Classes
Also - NEW for 2014 - select APHA Classes

Fees: $100.00 (includes stall & all entry fees**) if paid by August 1st, $115.00 if paid at the show
**additional breed association point fees will apply

Show Bill and Information available at:
http://horseshow.charolotranch.com
To Reserve your Stalls call:
(941)209-8665

Thank you to our 2014 Show
Sponsors:
Larry & Kathy Edwards
Harriet Walsh
Pleasure Bred Farms, John & Barbara Wilkie
The Simpson Family
Ride*Life/Joan Werner
Florida Paint Horse Club
Patricia Rich
Spotted Hill Farm
Surgi-Care Center For Horses
Select The Best
Florida Palamino Exhibitors Association
The Neal Family
Deb Sinz & The Sinz Family
Oxygen Products
Marueen Kehoe
Chris Filipelli
Wahna Win Complete Coat Care & Super Fly
Valley Vet Supply
Dover/Smith Brothers Supply
Char-O-Lot Ranch
Blue Itch Fix
Lee Stellato
Lynn Holloway
Hartfield Saddlery
Hilton Garden Inn
Tom & Phyllis Kirby

For sponsorship opportunities and information email:
sue@charolotranch.com

Don't Miss - The 1st Annual
Yearling Round Up
**Held in Conjunction with the Doug Schembri Memorial Show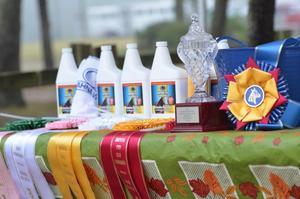 This open breed yearling futurity will consist of four events, with each yearling's highest placings in three of the four events being used to calculate the overall winners. The events will include:
Halter
Lunge Line
Hunter In Hand
In-Hand Trail
So start getting those yearlings ready!
There is no additional entry fee, with cash and prizes to be awarded.
Thank you to our 2014 Yearling Round Up Sponsors:

Patricia Rich - Secret Colors
The Sinz Family
Blazing, LLC
Char-O-Lot Ranch

100% of all sponsorship money will be paid back to the Yearling Round Up Winners, if you would like to sponsor, please contact us:
sue@charolotranch.com
---------------------------------------------
Foal Care
by: Sue Schembri
Hello to all you Breeders out there! We are going to publish the protocol that we use on our foals and weanlings here in Florida for those who have asked~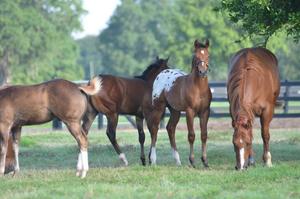 This is not meant to change your veterinarian's protocol but rather a guideline that we have used thru the years that works for us. We are constantly researching any new information that comes out as recommended by the AAEP and decide if it fits in with our standard protocol.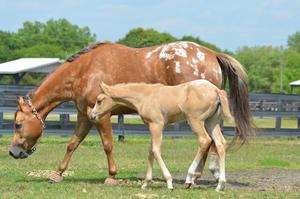 Weanlings: Weighed and paste wormed with Pyrantel Pamoate or trade name of @Strongid. We give each foal a minimum of double dose. This is particularly important in warmer climates where strongyles are problematic. This is done at 30 days and 60 days of age.

At 90 Days they are given their 1st EWT West Nile vaccination and also first dose of Panacur larvacidal dose. It is important to weigh these foals each time they are medicated and keep records written down.

At 120 Days they get their 2nd EWT West Nile Vaccine and their first dose of Ivomectin according to their weight – if ever in doubt better to give a little more wormer than less. De-wormers are then rotated between Strongid/Panacur and Ivomectin each month thereafter. Once the foal is weaned we highly recommend a fecal testing to determine if any parasites have slipped by.

We also put each foal on the Strongid CX daily once they are weaned. If your foal looks potty or the hair is not shedding like it should we recommend fecal testing again. Our foals are generally weaned at 4++- 5 months of age. I personally prefer closer to 5 months but the earlier halter foals are sometimes weaned sooner to prepare them for summer futurities and the APHC National Show.
Once our foals are weaned they go into "Basic Baby Training" mode where they learn all the basics of leading, tying, bathing, going on the wash rack and the hot walker. This is an important time when they should be handled and worked with daily and will have a strong influence on how they react as adults.
---------------------------------------------
Looking for a New Show Horse?

Chocolate N Jack
2010 Gelding by Chocolatey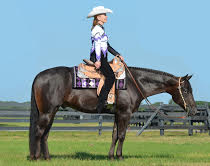 Reichert Champion & ApHC National Champion
Well Started in Trail and Horsemanship
https://www.youtube.com/watch?v=EOaBc0rdMy8



Hunting Romance
2011 Mare by The Hunter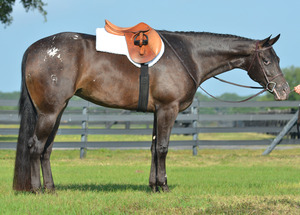 Reserve World Champion
Second in the Nation in 3 Year Old Hunter Under Saddle (as of July 20, 2014)
This mare will be a great All-Around Horse
https://www.youtube.com/watch?v=iTeZn202e_Y


Stylish Baydream
2005 Gelding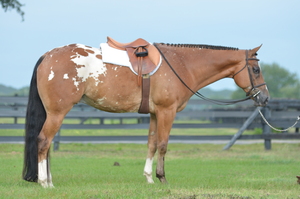 "Skye" is ready to go in hunter under saddle, hunt seat equitation, hunter in hand and showmanship
https://www.youtube.com/watch?v=_sw2pP_eR7s


Hunter In The Irons
2012 Gelding by The Hunter
"Sage" is broke and ready to show
https://www.youtube.com/watch?v=23p1aTRUisI


My Spots Are Secret
2008 Gelding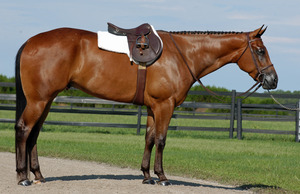 2013 National & World Champion Novice Non-Pro Hunter Under Saddle
2013 Reserve National Champion Jr. Hunter Under Saddle
Great All Around Gelding
https://www.youtube.com/watch?v=Jat4JtJSThA

Totally Blue
2002 APHC Mare in Foal to The Hunter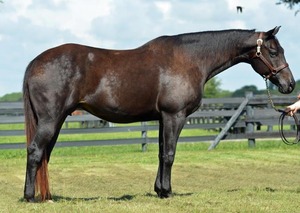 Opportunity! For Sale- seldom found own daughter of Sky's Blue Boy-AQHA
Out of Multiple World and National Champion mare "Totally Pine"- APHC.
Totally Blue has produced numerous winners and National and World Champion - Will She Hunt
"Blue" is vet checked in foal and can produce your next winning
APHC HUS and/or all-around
horse for you.