Around the Ranch
---------------------
Looking to Breed Your Mare in 2015?
Act Now To Take Advantage of Our Super-Saver Discounts
Available until December 15, 2014!
**All Appaloosa Stallions Eligible for the Appaloosa Horse Club Stallion Service Auction and Futurities.

For a information, questions or a breeding contract please contact Sue Schembri @ 941-915-5998 or via email at sue@charolotranch.com

***Contract Now Available On-line at http://charolotranch.com

---------------------
For Sale
My Secret Intentions
2012 Stallion
The Secret x String of Storms
HYPP N/N
5x World & National Champion
3x Reserve World & National Champion
With a proven show record, "Dexter" would be perfect to build your breeding program.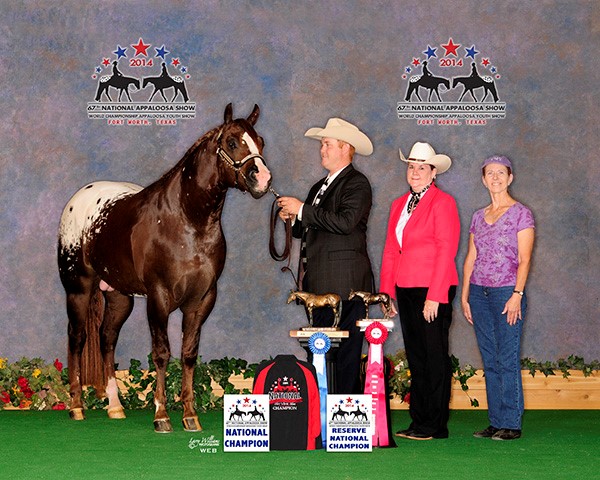 ---------------------
Char-O-Lot Ranch Riding Academy
Holiday Horse Camp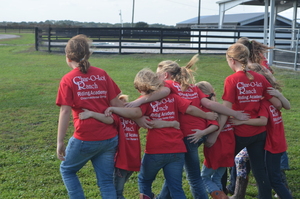 Holiday Horse Camp - December 29th - January 2nd -
Gift Certificates Available.
---------------------
LOOKING TO SHIP-IN-SEMEN?
"Let Us Take the hassle out of mare management"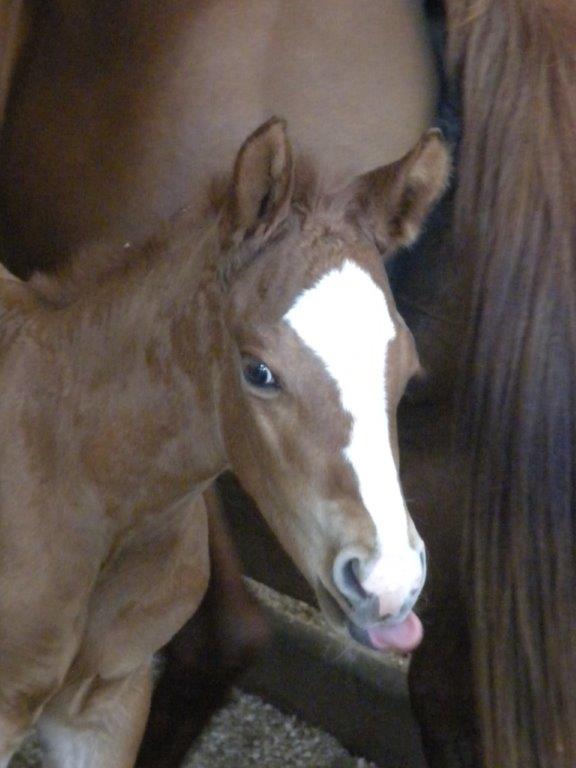 Char-O-Lot Ranch offers full ship-in-semen services for all breeds as well as foaling-out services- please visit our website for rates or contact Sue at: sue@charolotranch.com
---------------------
Char-O-Lot Ranch Equine Breeding Academy is Now Taking Reservations for 2015
For more information about our hands-on traning programs or to schedule your personal training email Sue at: sue@charolotranch.com
or visit our website at:
http://equinebreedingacademy.com
---------------------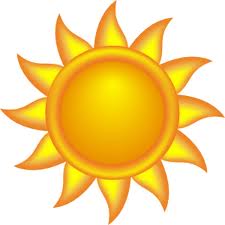 Come Enjoy Some Florida Sunshine
Upcoming Florida Shows:

February 8, 2015 - Florida State Fair, Tampa Florida Fairgrounds
2 judges, 4 points
For information email:
jschembri@blalockwalters.com

March, 2015 - Venice, Florida at Fox Lea Farms
8 judges
For Information Visit:
http://foxleafarm.com

---------------------
Thank you to the Sponsors of the 2014 Weanling Free For All Futurity!

Whizzer & Kathy Baker, Four Winds West
Amy Munz Barco, in honor of her father Larry
Patsy Johnson & Ken Williams
Two Pond Ranch, LLC
Char-O-Lot Ranch
Wahna Win, LLC

Congratulations to this year's winner: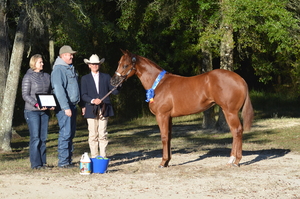 A Covert Affair
sired by The Secret Pardon
Owner: Tracy Bryant
Exhibitor: Susan Mildenberg

---------------------

Congratulations to our Recent Purchasers!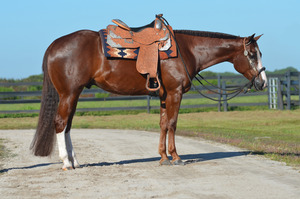 The Cannavo Family on your purchase of S'more Chocolate, Agent David Brian Walbert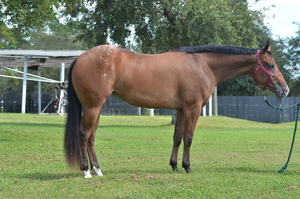 Susan Cormier and Melanie Carolyn on your purchase of Dancin In The Weeds, Agent Heather Runyon

---------------------

Looking for a new show horses, broodmare or prospect?
Nice Horses For Sale
at reasonable prices
Give us a call or email us today at:
info@charolotranch.com

---------------------
A Few Of Our Prospects For Sale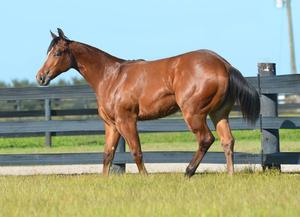 Secret Call Girl
2014 Filly (regular papers) by The Secret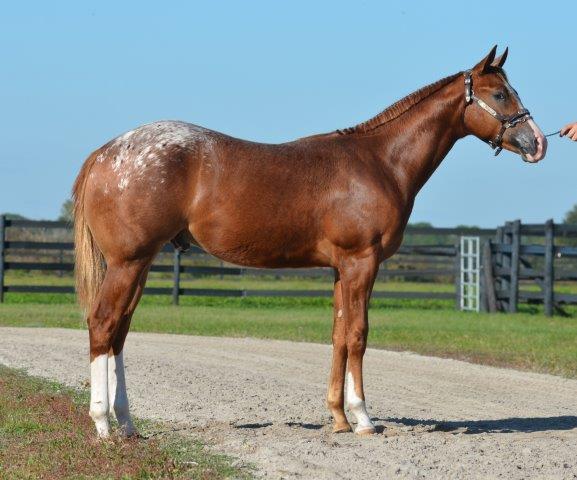 A Cool Skippin Secret
2014 N/N Colt by The Secret

Merry Chrismas!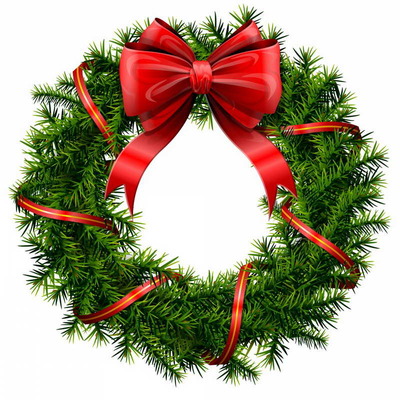 As Breeding Season Approaches.......
Ship Semen
Or
Ship Your Mare?

Breeding and foaling season is rapidly approaching at warp speed. Articles and information about equine reproduction are everywhere. Information is available on-line and in printed magazine articles:
*Breed your mare
*Don't breed your mare
*Good simple breeding stories
*Horror breeding stories
Most all of these articles have the underlying theme of "Breed with a purpose," so what is the best decision for you as a mare owner? .

Obviously you have a nice mare with qualities that you wish to recapture in a foal. Most likely this mare performs in your area of interest – whether it is halter, western events, hunters, trail riding or ranch work.

Take the time and make the efforts to study bloodlines, show records and production reports on the stallions you are considering. Investigate the facilities and their reputation for reproduction results. All facilities and all stallions are not created equal. Do your homework. Just because they spend a lot of advertisement dollars and have a fancy facility does not mean they have the experience or hands-on care that is a requirement of breeding farm personnel. Chose a proven program.

You may also want to consider your options, should you ship semen or ship your mare to the facility where the stallion is located. Some of the considerations include:

Shipped Semen Pros:
Mare stays at home in her own environment (reducing feed and board costs)

Hauling fees for your mare/foal are not applicable

Working with your own veterinarian that is hopefully familiar with your mare's reproduction stats

You can have hands on experience

If your mare gets in foal first cycle ~ all is good and cost are contained
Cost to ship the semen via Fed-Ex

Cost for additional shipments if needed

Possibility of semen lost or damaged in transit

Possibility of mare ovulating too early or too late (mares are tricky unless checked on a daily basis)

Mare needing semen on a weekend or when stallion is overbooked or unavailable

Vet being unavailable when semen needs to be ordered or inseminated

Lack of knowledge of the process and knowing the mare
Mare will be bred with fresh semen and mares that are at the facility receive priority breeding if the semen is being shipped as well.

No possibility of contamination of the semen and damage during transit.

Breeding farm personnel and reproduction specialist vets that work on these farms are attuned to seeing small nuances that could be a problem that your regular practitioner might not pick up on. Oftentimes cultures and other procedures can be completed onsite in a timely manner by qualified personnel.

Most mares should be in and out of the breeding farm within 45 days if they are cycling normally upon arrival.
Board bills that are more expensive than keeping your mare at home

No hands on – as the facility will do everything to get your mare in foal as quickly as possible.

Hauling your mare/foal

Increased exposure to and with other horses
*********************
Our 2015 Stallions Include:
The Englishman
2012 Stallion
The Hunter x Splendid Dreams
HYPP N/N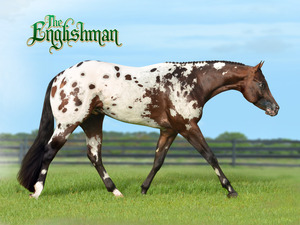 2015 Fee: $950.00
If Paid by 12/15: $850.00
Foals Eligible for 2018 World Show Two Year Old Incentive Classes

The Secret Pardon
2008 Stallion
Multiple National Champion
The Secret x Pardon Me Poise
HYPP N/N
Owned by Sweetwater Farms
James & Laurie Rylander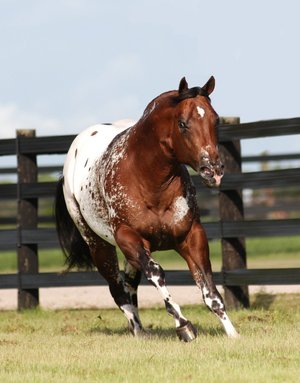 2015 Fee: $950.00
If Paid by 12/15: $850.00
Foals Eligible for 2018 World Show Two Year Old Incentive Classes

Blazing
2010 Stallion
Born To Be Blazing x A Total Impulse
HYPP N/N
Owned by Blazing, LLC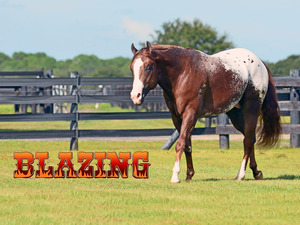 2015 Fee: $850.00
If Paid by 12/15: $750.00
Foals Eligible for 2018 World Show Two Year Old Incentive Classes

Secret Colors
2010 Stallion
Multiple World Champion
The Secret x Pardon Me Private
HYPP N/H
Owned by Patricia Rich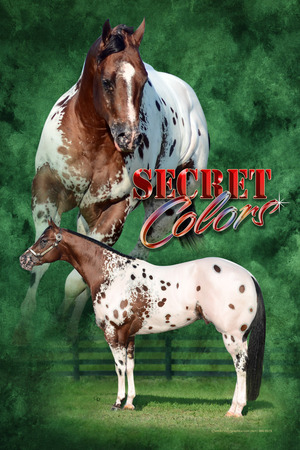 2015 Fee: $850.00
If Paid by 12/15: $750.00
Foals Eligible for 2018 World Show Two Year Old Incentive Classes

Illegal Secret
2011 Stallion
National Grand Champion Stallion
Multiple World & National Champion
The Secret x Illegally Blonde
HYPP N/H
Owned by John and Glenda Lee Lovelace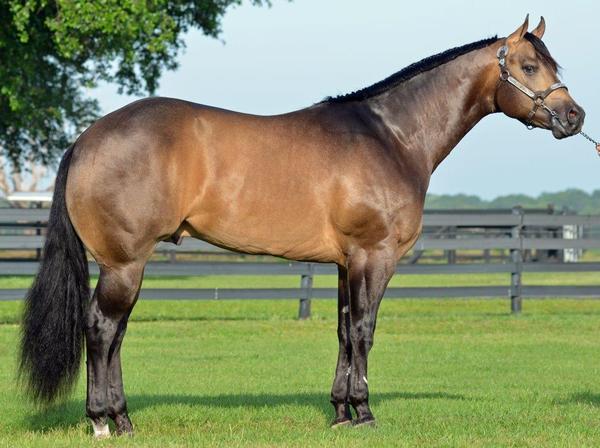 2015 Stud Fee by Private Treaty

Jr. Hunter
The Hunter x Rockability
HYPP N/N
Owned by Mike & Ronda Patterson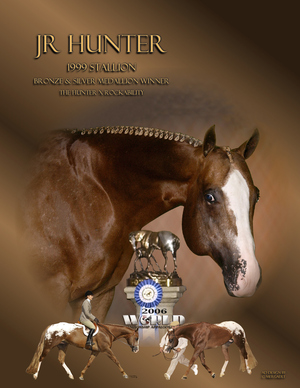 2015 Fee: $750.00
Foals Eligible for 2018 World Show Two Year Old Incentive Classes

So Riveting
"Karma"
2003 AQHA Stallion
Luke At Me x And Rightly So
Owned by: Teresa Porter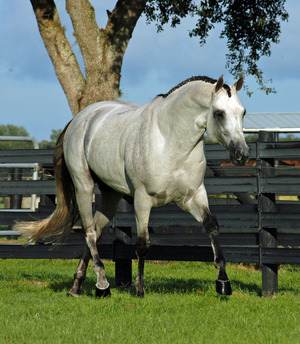 2015 Stud Fee: $1,000.00
First 10 Mares booked will receive a $250.00 discount

Twentyfourkaratchip
2008 Stallion
Zip's Chocolate Chip x El Bee Creme O Wheat
Multiple PHBA World and Reserve World Champion
Owned by Teresa Porter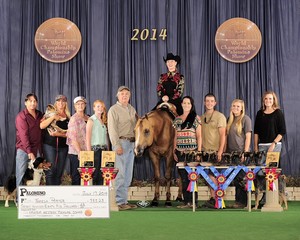 2015 Stud Fee: $1,250.00
First 10 mares booked will receive a $250.00 discount

Double Sun Frost
2000 Stallion
Sun Frost x Double Miss Hancock (100% Barrell Money Winner Producer)
Foals Eligible for:
Select Stallion Stakes
Future Fortunes
Triple Crown 100
Owned by Kathie Stuart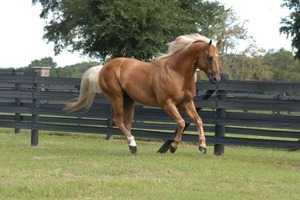 2015 Fee: $800.00