Don't Miss
Our 7th Annual Doug Schembri Memorial Horse Show
Appaloosa & Open Classes
August 19 & 20, 2017
**Cattle Classes Afternoon of Friday August 18th
Jacksonville Equestrian Center
Jacksonville, Florida
3 Judges, 4 Points
Sponsored by West Florida Appaloosa Horse Club and Everglades Appaloosa Horse Club
Flat Fee $145.00 includes:
Stall Fee

Office Fee

All Entry/Class Fees

Two Bags of Shavings Per Stall
​*Note: Appaloosa Point Fees are not included and will be charged separately for each class.
Saturday Evening Exhibitors Party (More Details to Follow)

For more information or to reserve your stalls contact:
Jenifer Schembri
(941) 209-8665

----------------------

Also Save the Date!
Florida Chili Pepper
November 18 & 19, 2017
More Details Coming Soon!
Sponsored by Central Florida Appaloosa Horse Club and Everglades Appaloosa Horse Club

------------------
Marketing 101
By: Sue Schembri
Marketing in today's market has drastically changed from 20, 10 or even 5 years ago. Marketing your horse for sale requires knowledge of your industry and where and how to locate the buyers. Uniqueness, good reputation and repeat buyers are often the key to success. If you give a buyer exactly what they think they are getting they will come back time and time again to buy from you. New buyers can be harder to locate and find – magazine advertising helps but often times today's audience no longer has the time or inclination to read the paper print. There is so much advertising out you must figure out a way to make your horse stand out in a good way. First step is the very best photos you can obtain- "a picture is worth a thousand words." Buyers nowadays will likely ask for front, rear and both sides of your horse if they are far away. Make a video before you advertise a performance horse since that is the first thing prospective buyers will ask for. Simpler is better – the buyer doesn't want to know how many ribbons your horse has one- use only titles that are important.

Decide where your marketplace is: Local, regionally or nationally.

How do you reach those marketplaces? - Advertising thru breed journals, Facebook, on line, horse auctions either live or on-line, thru breeders, websites etc. Talk to people – word of mouth and repeat buyers are oftentimes a big seller. If you are selling to local markets- check out local newsletters post flyers in feed stores and at local horse shows. Otherwise your marketing tools need to be expanded.

Then make up your ad: Information about your horse, Breeding, age, level of training, competitiveness, what this horse's future can be in the buyer's expert care. Be 100% accurate in your representation playing up the good points and future possibilities. Be prepared with an asking price but also be prepared as often times you might get a bid below your asking price- we generally price our horses at the very lowest amount that we can take rather than up-pricing them and turning potential buyers away.
Char-O-Lot Ranch Riding Academy 2017 Summer Camps
4 Weeks of Camp - Open for Registration
Four Weeks of Summer Camps for girls and boys age 7-15! Our camp includes learning to care for a horse, practicing horsemanship skills, horseback riding every day, crafts, horse games and more!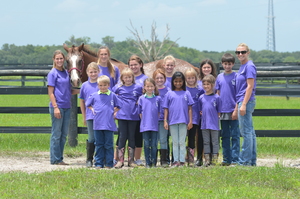 June 5 - 9, 2017
June 12 - 16, 2017
June 19 - 23, 2017
July 10 - 14, 2017

Camp Fee: $275
$100 deposit to reserve space
Camp Fee: $260 if Registered and paid in full by May 15th

To Register or for more information:
(941) 915-5998
or
info@charolotranch.com

-----------------
Looking for a New Show Horse Ready to Show during the 2017 Show Season?
Huntin For Cash
3 Year Old Gelding
The Hunter (ApHC Hall of Fame) x I Belong To Private
Full Brother to: I Belong to Hunter, Hunting in Seattle, and Go Daddy Hunter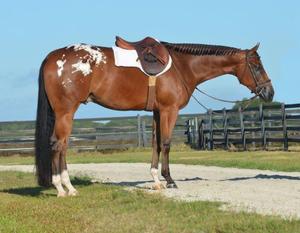 "Johnny" is ready to show in Hunter Under Saddle and Hunter in Hand Events
Winner at Florida Super 8 in 3 Year Old Hunter Under Saddle - First Time Shown
https://www.youtube.com/watch?v=I__Uq-sMA_s

Fast N Furious
2 Year Old Gelding
Secretz (AQHA) x Sheza Player (by Te Coolest)
2016 Reserve World Champion Non-Pro Yearling Colt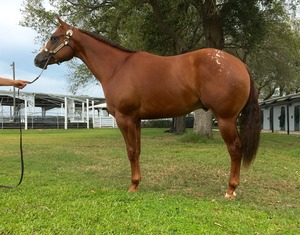 A Radiant Secret
Yearling Filly
The Secret (ApHC Hall of Fame) x A Radiant Affair (by A Radiant Image, AQHA)
This filly is fit and ready to go show