Char-O-Lot Ranch News
---------------------
On Display at the 2012 American Invitational, Raymond James Stadium Tampa, Florida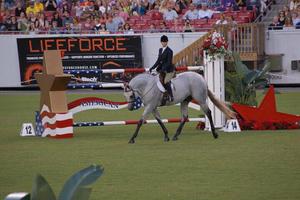 So Riveting & Teresa Porter
(appearing for the 2nd year)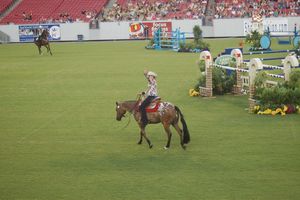 Hot Chocolate Skip & Amanda Neal
---------------------
Looking For Horse Shows? The Second Annual Doug Schembri Memorial Horse Show will be in Tampa, Florida on August 17, 18 & 19
Please make plans to join us! ---------------------
Summer Time is Almost Here!
Char-O-Lot Ranch Riding Academy Little Cowgirls Summer Camps are starting in June!
email us at summercamp.charolotranch.com for information and details
-------------------
CONGRATULATIONS!
Deb Sinz of Bradenton, Florida on her purchase of a 2012 colt by The Secret x String of Storms (mulitple national & world champion), bred by Patricia Rich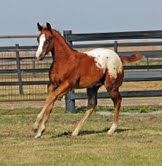 Casey Woods and the Woods Family on their purchase of Mysterious Isis, 2010 Mare by Mysterious Secret.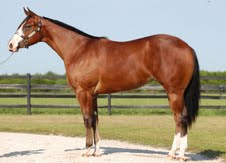 -------------------
Attention Small Breeders!
by: Susan Schembri
Are you aware that it is you, the small breeder, that is breeding, raising and selling the majority of today's champions. In addition to raising foals that are winning in Appaloosa show arenas across the country, many of you also raise colorful trail horses, the first time 4-H show horse, endurance horses and race horses, each that are owned, loved and cared for by Appaloosa enthusiasts.
We at Char-O-Lot are currently considered a large breeder, breeding 15 to 20 of our own foals each year. There are a small number of us so called "large breeders" left out here. Years ago being considered a "large breeder" would have meant you were breeding more than 30 mares per year and there were a greater number of large breeders in the market. Those days have passed for many, and with the decrease in both the number of large breeders, together with the number of mares they are breeding each year the small breeder is increasingly important.
Doug and I started out as a small breeder growing our program over the years. We commonly hear smaller breeders say they cannot compete with or measure up to the large breeders, which I would argue is not the case. It does not take a large breeder to raise nice foals year in and year out. Raising a nice foal requires perseverance and dedication. Paying attention to details, studying and working out what program works the best for you and produces the results you are looking for.
As large breeders we have had amazing success over the years, such as being the Leading Breeder at the APHC World Show several times and having one of our foals inducted into the Appaloosa Hall of Fame. However, what you may not know is that our most memorable medallion was the very first "Breeders Medallion" that we ever earned back in the mid 1970's, which I still remember to this day. As a small breeder that was our greatest accomplishment, and is a goal that is still achievable for nearly all small breeders.
Consider as a small breeder that you can make a big difference. There is a market for quality Appaloosa horses that our large breeders cannot possibly fill moving forward and without your foals, our industry will continue to experience a shortage of quality horses. Now more than ever there is a great opportunity for breeding horses - take advantage of that gap in the market that has been left by the decrease in the number of large breeders, and go out there and get your own breeders medallion!
Doug Schembri Memorial Limited Halter Futurity Celebrates its 12th Anniverary in 2012!

As we kick off our 12th year of the Doug Schembri Memorial Limited Halter Futurity we are looking to make this year our most successful yet. As you may know, the Doug Schembri Memorial Limited Halter Futurity was started in 2001 by a group of halter horse enthusiasts, including breeders, trainers & exhibitors. Each year tens of thousands of dollars are raised and awarded to the highest placing limited exhibitors at the Appaloosa World Championships in Fort Worth, Texas in the following classes:

Open Weanling Colts, Fillies & Geldings
Non-Pro Yearling Colts, Fillies & Geldings
Open & Non-Pro Most Colorful at Halter

The goals of the Doug Schembri Memorial Limited Halter Futurity include creating a marketplace for the sale of halter prospects and increasing and encouraging participation in the Open and Non-Pro halter events at our World Championship show.

Brian Irvin and Concluded Dreams placed 4th in the Open Most Colorful at Halter, and was first overall in the Doug Schembri Memorial Limited Halter Futurity, receiving winnings of over $1,300.00.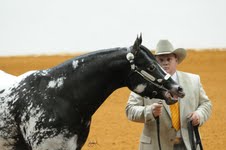 According to Brian, "We were fortunate enough to win the most colorful at halter futurity at the 2011 World Show. As a non pro exhibitor it was nice to be able to win prize money without winning the class. I finished 4th place overall in the class and first in the futurity. I was also highest placing non pro in the class. It was special to me to be able to win the prize money in a class of professional trainers. The prize money was substantial enough that we were able to pay for the horse show. Thank you to all the sponsors and organizers of the DSMLHF. Only two exhibitors are fortunate enough to win a trophy in the halter classes. We have won money in the futurity four times in the past few years. It allows the smaller guy an opportunity to win a check if they are competitive enough to be near the top in the class."

Brian, and other exibitors like him are the reason halter horse enthusiasts support the Doug Schembri Memorial Limited Halter Futurity.

For 2012, the Doug Schembri Memorial Limited Halter Futurity has a goal of raising over $25,000.00 to be divided among the various classes at the 2012 World Championship Show. In addition to cash sponsorships from supporters committed to the program, this year the Doug Schembri Memorial Limited Halter Futurity is excited to annouce our Trainers Program, which provides trainers an easy way to support our Futurity. Trainers throughout our industry have agreed to donate one (1) month's training to the Doug Schembri Memorial Limited Halter Futurity. Each donation will be sold for $500.00, with all proceeds being added to the 2012 awards for the Doug Schembri Memorial Limited Halter Futurity.

We are just starting our new Facebook Page that will be continually being updated with information regarding the Trainers Program, including those donating, how to purchase, our current fundraising goals and other information - please just on on Facebook to receive our updates at:http://www.facebook.com/dsmlhf.

Of course, everyone is also encourgaged to offer your direct support through a donation to the Doug Schembri Memorial Limited Halter Futurity by contacting Keri LeForce or going directly to: http://www.appaloosa.com/ecdefault/LHFDonate.aspx

Thank you and be sure to like us on Facebook and to check back for updated information!

------------------------------------------------------------------
Show Season Is Here - Looking for that New Show Horse?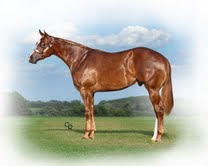 The Secret Clue
Leading the Nation in Yearling Geldings
2011 Gelding
The Secret x Dominate Delite (AQHA Congress Grand Champion Mare)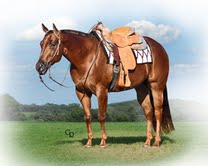 Hot In Hollywood
2006 Mare x Hot Chocolate Chip
2012 National Champion Masters Western Pleasure
2012 Reserve World Champion Masters Western Pleasure
Started in Showmanship, Horsemanship and Trail
videos available at: http://www.youtube.com/charolotranch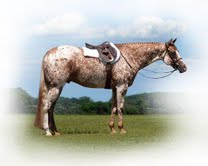 Hunter On Tour
2005 Gelding by The Hunter
Silver Medallion Winner
National Champion Hunter In Hand
World Champion Hunter Under Saddle
Started in Trail, Horsemanship & Showmanship
videos available at: http://www.youtube.com/charolotranch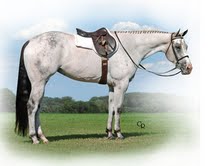 Hunting In Houston
2009 Mare by The Hunter x Texas Tough
Ready to show in Hunter Under Saddle and Hunter In Hand Events
Started in showmanship
video available at: http://www.youtube.com/charolotranch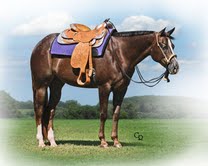 Charlie's Dark Kiss
Leading the Nation in 3 year old Western Pleasure
2009 Mare by Colored By Charlie
Full Sister to Sheza Charlie Chip, Multiple World Champion Western Pleasure Mare
video available at: http://www.youtube.com/charolotranch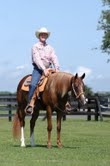 Some Kinda Chip
Multiple National & World Champion Western Pleasure Horse
2004 Mare by Hot Chocolate Chip
Started in Trail, Showmanship & Western Riding
video available at: http://www.youtube.com/charolotranch

Looking for a Younger Prospect?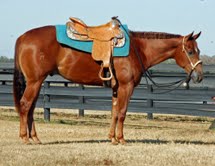 Chocolate Covered Weedo
2010 Gelding by DZ Weedo
60 days under saddle
video available at: http://www.youtube.com/charolotranch


Please visit www.charolotranch.com or our youtube channel at youtube.com/charolotranch for videos and more information as we are continually updating our inventory of quality horses and prospects.