Char-O-Lot Ranch News
---------------------
Char-O-Lot Ranch Riding Academy
December Clinic
December 16th
A few spots are still open, call 941-322-1882 for more information.
---------------------
Char-O-Lot Ranch On-Line Production Auction Success!
Our first On-Line Auction generated over 20,300 views to the On-Line Auction catalog. A total of 26 horses were offered for sale, with 13 horses selling for an average sales price of $3,750.00.
We would like to thank all of those who participated and to congratulate those who purchased our sale horses.
---------------------
Looking to Breed Your Mare in 2013?
Act Now To Take Advantage of Our Super-Saver Discounts Available until December 31, 2012!
Our 2013 Stallions Include:

The Hunter
Hall of Fame Sire
Totally Impressed x Straw's Impressive
HYPP N/N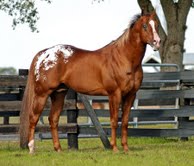 2013 Stud Fee: $1,000.00
If paid by 12/13 $900.00

The Secret Pardon
2008 Stallion
Multiple National Champion
The Secret x Pardon Me Poise
HYPP N/N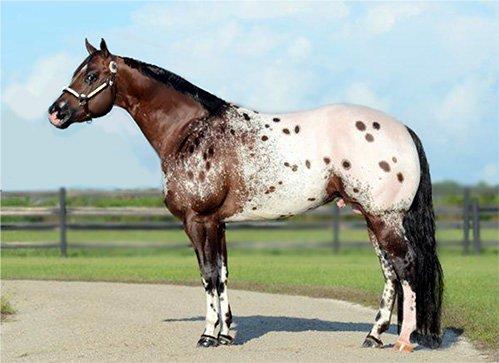 2013 Stud Fee: $1,000.00
If paid by 12/13 $850.00

Blazing
2010 Stallion
Born To Be Blazing x A Total Impulse
HYPP N/N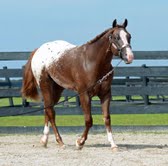 2013 Stud Fee: $850.00
If paid by 12/13 $700.00

My Little Secret
2009 Stallion
Multiple National and World Champion
The Secret x
HYPP N/H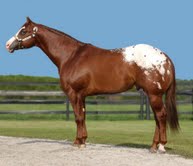 2013 Stud Fee: $1,000.00
If paid by 12/13 $900.00

Secret Colors
2010 Stallion
Multiple World Champion
The Secret x Pardon Me Private
HYPP N/H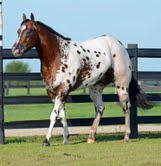 2013 Stud Fee: $850.00
If paid by 12/13 $700.00

Illegal Secret
2011 Stallion
National Grand Champion Stallion
Multiple World & National Champion
The Secret x Illegally Blonde
HYPP N/H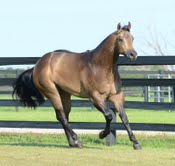 2013 Stud Fee by Private Treaty

So Riveting (AQHA)
2003 Stallion
Luke At Me x And Rightly So (Full sister to Skys Blue Boy)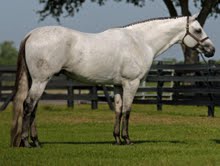 2013 Stud Fee: $800.00
If paid by 12/13 $650.00

TwentyFourKaratChip (AQHA)
2008 Stallion
Zips Chocolate Chip x El Bee Creme O Wheat
AQHA Congress Champion
Reserve Palamino World Champion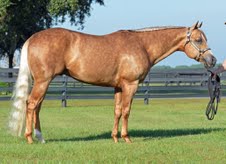 2013 Stud Fee: $1,200.00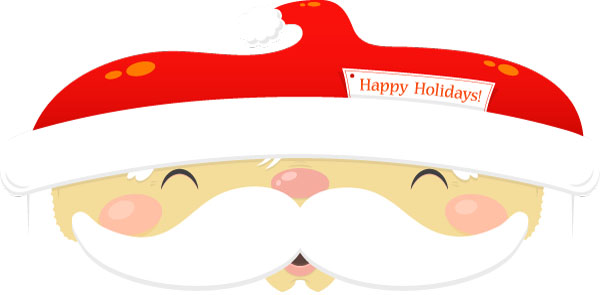 Char-O-Lot Ranch Holiday Party
Saturday, December 15th
6pm @ the farm
-------------
35750 Hwy 70E
Myakka City, FL 34251
-------------
Please Rsvp by December 8th
941-322-1882 or Via Email info@charolotranch.com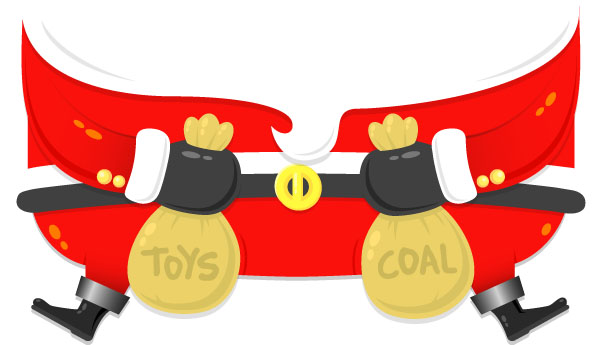 ------------------------------------------------------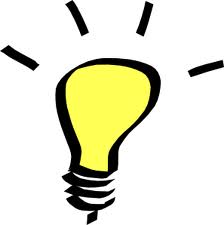 Breeding Season is Coming! Its Time to Turn the Lights On.
If you are planning to breed your mare to a favorite stallion early in the year 2013, quite literally you need to "Turn On The Lights". Each year we have many clients, many times very experienced horse people who forget or discount this very important phrase.

Mares normally have a "shutting down" of their reproductive functions throughout the winter months, this is called anestrous. This happens in the sunny south of Florida as well as the northern states. Although daylight and temperature changes may not be as extreme to the southern states, the mares do sense the difference. I also have many well-intentioned horse people tell me how "their" mare does cycle year round. Even though some mares do continue to show signs of heat and estrous behavior, her ovaries are very likely shut down completely or simply not ovulating during this time. Save yourself time, money and frustration at the breeding farm or receiving center and be sure that your mare is cycling and ovulating before sending her.

1. Mares require 16 hours of simulated daytime to achieve and maintain summer-like reproductive status.

2. Mare also require the remaining 8 hours in relative darkness. 24 hours of light does not work and will probably have the same effect on your mare as no lights at all. "More is not always better".

3. Generally it takes 60-90 days for mares to regulate their cycles-this will include the "transitional" period when she may stay in heat for a much longer amount of time and not actually ovulate. Therefore mares wanting to breed for January foals need to go "Under Lights" somewhere between November 1-15th.

4. Pregnant mares foaling early in January sometimes present a problem, unless also kept under lights. These mares also have a good possibility of shutting down prior to their 30 day cycle, thinking that they are in fact in the middle of winter. Most mares will always have a foal heat, but often times mares foal too early in January to breed back on that cycle. There has been some
experimentation with the use of Regumate to hold off the foal heat cycle until breeding season actually opens. On farm, I have not been successful with this method but we have found that putting these early foaling mares also under lights prior to foaling will generally keep them cycling. Please note however that this system can also tend to have your mares foal a bit earlier than expected so be prepared.

The use of hormones prostin with estradiol has been shown to be effective on some mares to bring them out of winter anestrous earlier. However, our program has gone along with the "mother nature" way of changing the lighting and this has proven effective on about 95% of the mares that we have dealt with.

Lights need to be bright enough so that you can read a newspaper in all four corners of your stall or paddock. A 200 watt lightbulb is recommended, however we have fluorescent lights in our mare motels (on timers) and they work well.

NO matter what method you choose, please be aware that you are dealing with "Mother Nature" and sometimes things are simply beyond our control-some mares do not respond to lighting, some mares do not respond to the use of Regumate (which suppresses heat), prostin (which induces heat) or HCG (which causes ovulation)-- The good news is that most mares do respond to all of these which can work to insure that early futurity baby for you!
The more well informed you as the mare owner are, the greater your chances are of having a successful and enjoyable breeding experience.
------------------------------------------------------
A Few Shots From Fort Worth!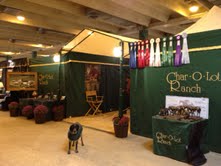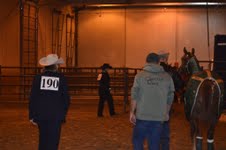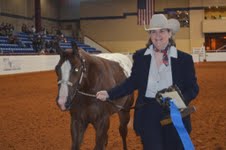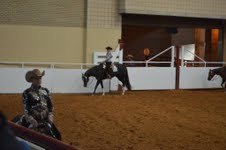 ------------------------------------------------------