Char-O-Lot Ranch News
Engagement!
We are proud to announce the recent engagement of Sean Schembri and Elizabeth Christie.
Congratulations!
Congratulations to Iron Horse Ranch on their recent purchase of Hope Hunter, in foal to DZ Weedo
Agent: David Parlier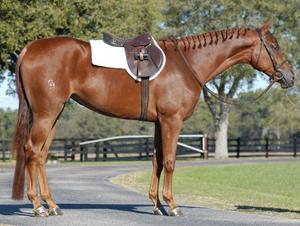 Congratulations are also in order for Mark, Nancy and Sarah Perry on their recent purchase of Art I Sweet - Three Year Old Hunt Seat Mare. Art I Sweet is the ApHC World Show Novice Hunter Under Saddle Champion with Tona Keller riding. Thank you to the Keller Family and Tim Zuidema.
New Horses For Sale!
Be sure to check out our new horses for sale, including:
Hunter on Tour
Three Year Old Gelding
National Champion Hunter In Hand
World Champion Hunter Under Saddle
Silver Medallion Winner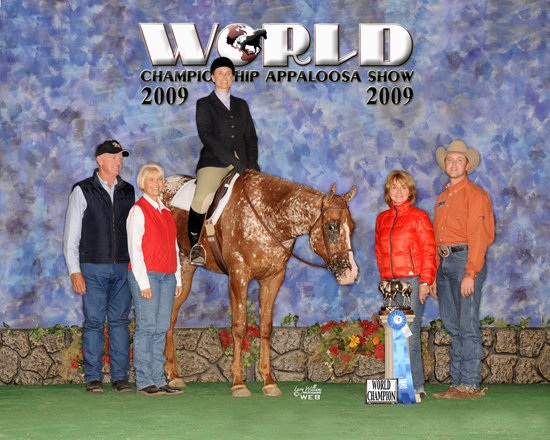 Huntin The Facts
Three Year Old Hunter Under Saddle Gelding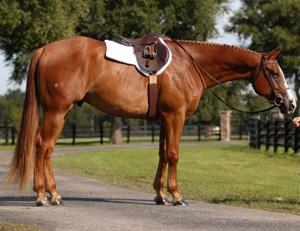 The Secret Touch
Three Year Old Halter Gelding
Started Under Saddle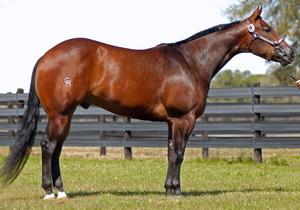 Dubai To Vegas, LLC also offers broodmares and halter horse prospects for sale!
String of Storms
National & World Champion Mare
In Foal to Invest In My Pizzazz
Due to Foal February 17, 2011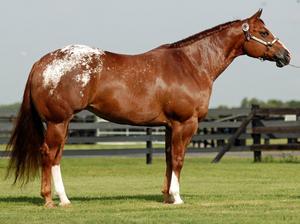 Ginger Hustles Vegas
2010 Filly
Mr. Yella Fella x Private Remarks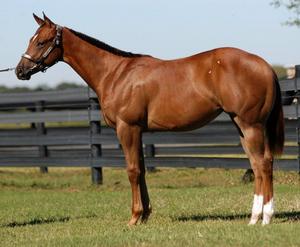 Vegas After Dark
2010 Filly
Mr. Yella Fella x Pardon Me Poise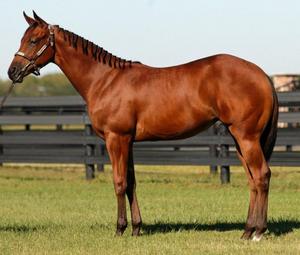 Call Sue at (941) 915-5998
or Sean at (941) 812-8924 for more information.
WAHNA WIN NEWS!
Be on the look out for the: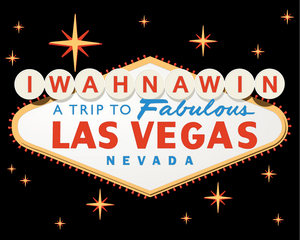 details to come.....
Happy Holidays from Char-O-Lot Ranch
It's Time for Breeding Season, are you ready?
For all mare owners out there - Please remember to turn on your lights! Broodmares need to be under 16 hours of daylight for 60 or more dates to have them cycling early in the season. We are looking forward to a busy breeding season in 2011 with our roster of stallions. Char-O-Lot Ranch accepts mares for breeding with shipped-in-semen from outside stallions and foaling out services using our Foal Alert system.
Still Looking for your 2011 Stallion?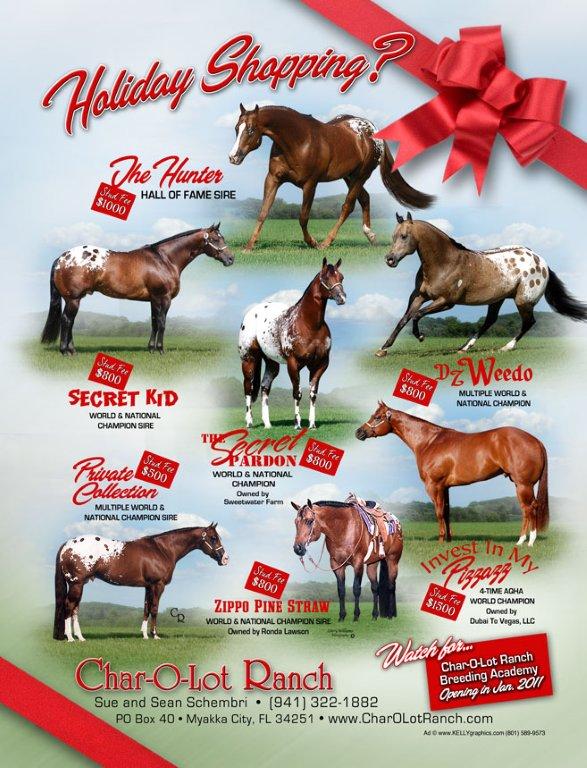 Congratulations!!
As we look forward to the new year, Char-O-Lot Ranch would like to congratulate our 2010 World Champions:
Little Hunter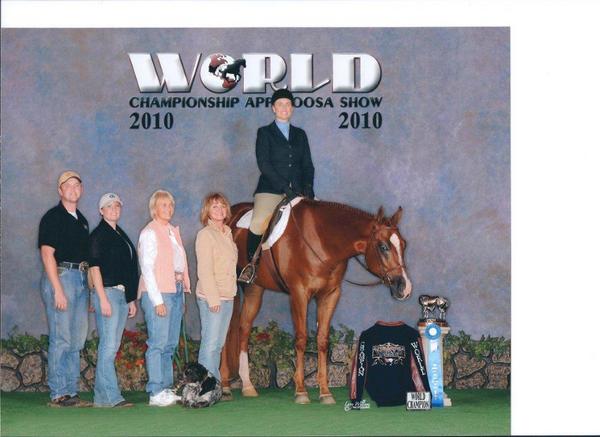 World Champion Two Year Old Hunter Under Saddle
Owner: Char-O-Lot Ranch
Breeder: Laurie D. Hall
Exhibited by: Jenifer Schembri
Chips N Roses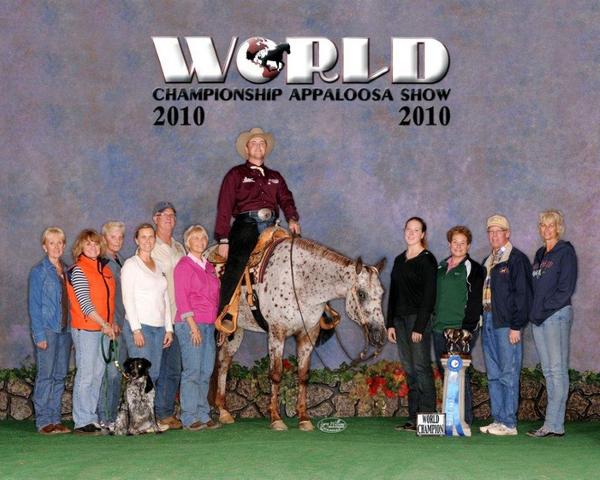 World Champion Senior Western Pleasure
Owner: Scott, Laurie & Elizabeth Christie
Exhibited by: Sean Schembri
Sheza Charlie Chip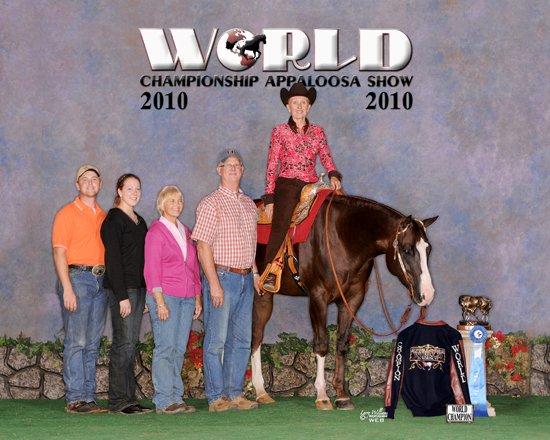 World Champion Masters Western Pleasure
World Champion 35&Over Western Pleasure
Owner & Breeder: John & Barbara Wilke
Exhibited by: Barbara Wilke
Trained by: Sean Schembri