Looking for a new show horses, broodmare or prospect?
Nice Horses For Sale
at reasonable prices
Give us a call or email us today at:
info@charolotranch.com

For Sale: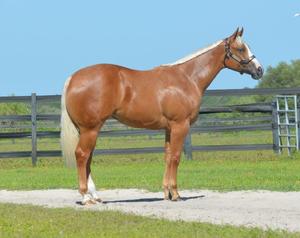 Illegal Top Secret
2015 Filly
Sire: Illegal Secret (Multiple National and World Champion, World Champion Producer)
Dam: Surely A Top Secret (by The Top Secret - AQHA)
Fit and ready to go show - people friendly and very easy to handle
HYPP N/N
$4,000.00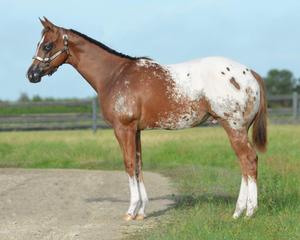 Kings And Jacks
2015 Colt
Sire: Jacks and Kings
Dam: A Remarkable Maid (Multiple National and World Champion)
Fit and ready to go show, easy to handle
HYPP N/H
$3,500

---------------------
Congratulations!

Kristine Bowker and Christian Marotta, Moriarty, NM - Agent Terri Rakosky
on their purchase of
Charlie's Lil Diva (full sister to Sheza Charlie Chip - multiple national &world champion)
with her 2016 foal by Blazing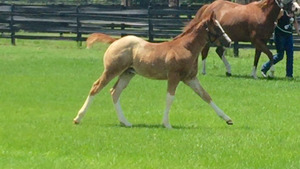 ---------------------
Its Time To Ride!
Char-O-Lot Ranch Summer Camps
June 13 - 17
June 20 - 24
(spots still open in Week #2)
Email us to register:
info@charolotranch.com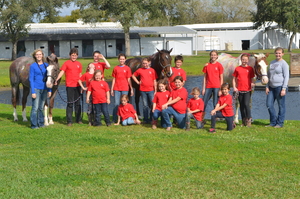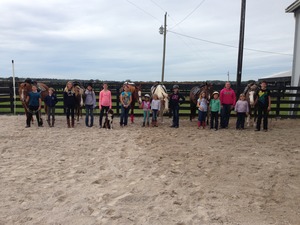 ---------------------


Save The Date!
2016 Florida Shows


6th Annual Doug Schembri Memorial Show & Yearling Round Up Futurity
Tampa, Florida
August 13 & 14, 2016
3 judges
For information:
jschembri@blalockwalters.com

Chili Pepper Classic & Weanling Free For All
Bushnell, Florida
November 12 & 13, 2016
2 judges, 3 sets of points
For information:
jschembri@blalockwalters.com
---------------------
Mare and Foal care- Post breeding season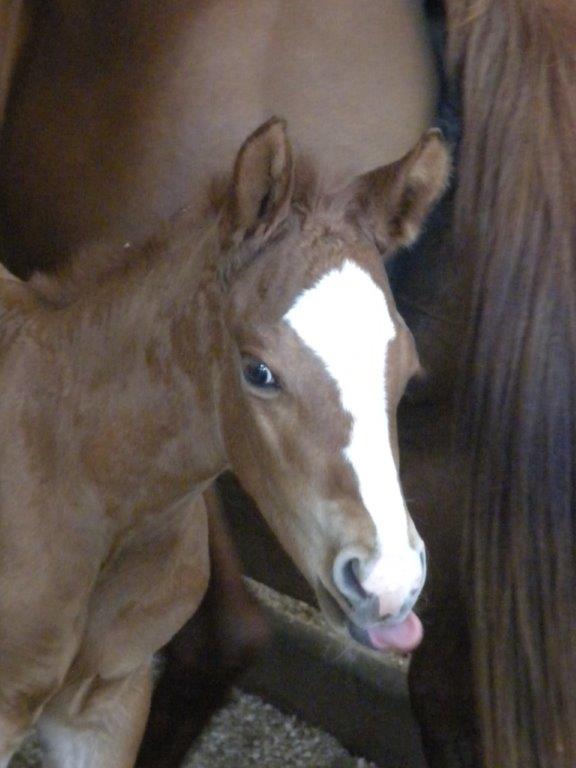 Mares:
So, she is in foal and can be turned-out for pregnancy. Please continue to provide good nutrition, some parts of the country mares do very well on summer grazing whereas although our grass looks great here in Florida we continue to supplement all year long with high quality alfalfa to insure big healthy babies at foaling. Be aware and watch these mares daily for any changes. Maintain their feet in good condition throughout pregnancy and be sure to administer their 5-7-9 shots (killed virus) Pneumabort-K. Continue them on a good de-worming program throughout the pregnancy – we usually do fecal checks periodically on different mares throughout the year as well. Monitor their udder throughout the year –first, post-weaning watch for mastitis (we stop all grain post weaning) and only use alfalfa until they are completely dry. In later months keep watch for too early udder development which can be a sign of placentitus, which if caught early on, can usually result in saving the foal in utero.

Foals:
Foals here at Char-O-Lot Ranch get wormed every month post foaling. Strongid paste Day 30 and 60,
Ivomectin and 1st E,W T West Nile vaccine on day 90, Panacur and 2nd E,W,T West Nile on day 120. Thereafter we alternate worming protocol. Post weaning foals get a fecal check and clean up if anything shows up. Some years roundworms are prevalent in foals and some years not so much. Once our foals are weaned we put them on Strongid CX 2 at least thru their yearling time or they are turned out in the fields.

Good care of mares and foals is certainly not rocket science but it does require paying attention to detail!

Summer 2016 is Here!

Breeding and foaling season is coming to a close and the ApHC National & Youth World Show is right around the corner!

Show horses are polished, tuned and ready to roll to the ApHC National & Youth World Show in Fort Worth later this month. We look forward to visiting with all of our friends (old and new) at the Will Roger Coliseum. Please stop by our stalls in the Burnett Building opposite the tunnel and chat for a bit.

Meanwhile- back on the farm, foals are being weaned and put into basic baby training to prepare for their upcoming future- whether in the halter arena or riding. Some of those foals will be making their debuts either at the BHF Color Futurity or the ApHC World Show. Yearling riders will soon be coming in from the fields and begin their re-handling and starting to learn the yearling program.

Now~ if it would stop raining in Florida all would be perfect…..
Our 2016 National and Youth World Lineup Includes: