Char-O-Lot Ranch News
---------------------
My Little Secret Syndicate Sold!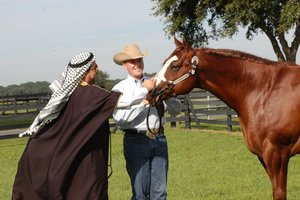 The newly announced syndicate of World and National Champion My Little Secret has been purchased in its entirety by H.H. Prince Waleed Khalifa Khaled Al Saud, of Jeddah, Kingdom of Saudi Arabia.
His Highness was first introduced to the Appaloosa breed after meeting Doug Schembri during a trip to Dubai in March 2010. The two met at the Dubai International Equestrian Festival, an event that comprised the Dubai International Arabian Championship Show and the world's richest horse race, the Dubai World Cup. Prince Waleed was taken with the uniqueness of the Appaloosa and plans to freeze and ship My Little Secret's semen to Saudi Arabia for use on his private Arabian farm.
Char-O-Lot Ranch will remain the home for "Doug" and Prince Waleed has agreed to allow him to be bred to a limited number of mares at Char-O-Lot Ranch during the upcoming breeding season.
---------------------
The Secret Pardon breeding mares in Australia!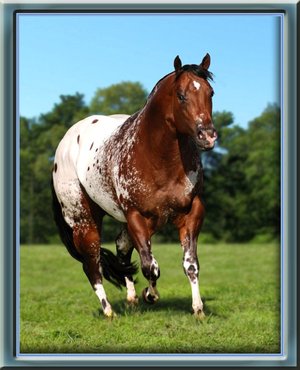 We are proud to announce that this October The Secret Pardon is breeding his first mares in Australia via frozen semen. We are excited about the response from the Appaloosa community in Australia and plan to expand our efforts in Australia for the 2012 breeding season.
---------------------
Char-O-Lot Ranch Breeding Academy Now Taking Reservations!

For more information contact us at info@charolotranch.com and watch for additional information on our website.
---------------------
Looking For a New Show Horse!
Visit the Char-O-Lot Ranch YouTube Channel at http://www.youtube/charolotranch and our website for horses for sale. We have many quality show horses and prospects available!
---------------------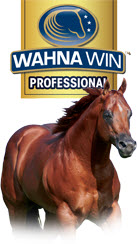 WAHNA WIN NEWS!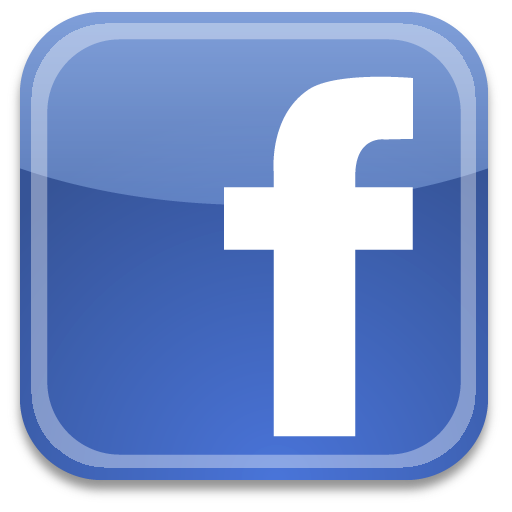 Join us on Facebook for contests, special offers and news!

Time is Running Out!
Don't forget to register for our Las Vegas Sweepstakes by visiting www.wahnawinpro.com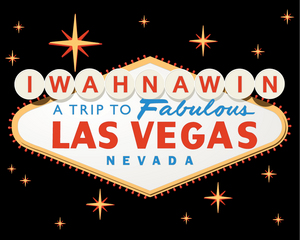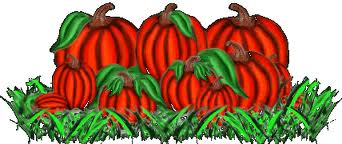 Happy Halloween!

FITTING AND PREPARING WEANLING HALTER FOALS FOR FALL SHOWS AND FUTURITIES
As a follow up to our last article on "Basic Baby Training," this month we will focus on our program for fitting our halter babies, and once again, consistency is the key in fitting, training and preparing horses to show at halter. One of the main contingencies to be aware of when prepping weanlings is that not all foals can and should be worked the same. Particular attention should be paid to their growth patterns and leg development along the way, often times osteo-form becomes as daily supplement for many growing foals to help with the bone growth and ephysisis.

We figure a 90 day minimum for a weanling to be prepared for show and longer is better if the foal is old enough. Most of our foals for show are coming over from their basic baby training barn where they have already learned to tie, lead, stand on the wash rack for bathing and go on the hot walker. These foals can hop right on into full training without a blip in their stride. When we have outside horses come in, usually they have basically similar hands on but it does take them a bit longer to acclimate to our show barn routine and the feeding schedule. All of our show babies are maintained on a mixture of crimped oats, Buckeye Alfa-Gro-N-Win, Ultimate Finish and free choice high quality alfalfa hay. They are fed on a foal by foal basis until the amount is regulated for the foal's optimum condition. Prior to World Show time many of our show halter horses are put on the 3 time daily feeding which gives them the added "snack" at night- whether it be feed or hay is determined by the requirement of the individual foal.

We do regular fecal check updates on foals, even if your foals are wormed on a consistent schedule from 30 days on, (which ours are) we still find different species popping up in different foals and to get off to a good start we do not randomly worm them but aim to get the correct medication for whatever they might individually have a resistance to.

Early on in the show preparation program we start them slow, they start with alternating daily jobs, learning to lunge on the line, pony behind the 4-wheeler and to swim in the pond.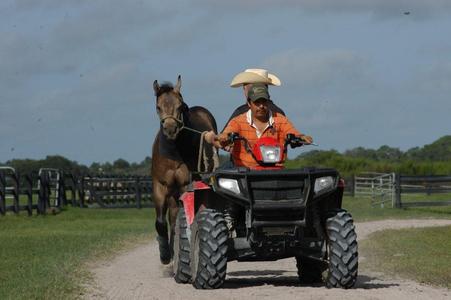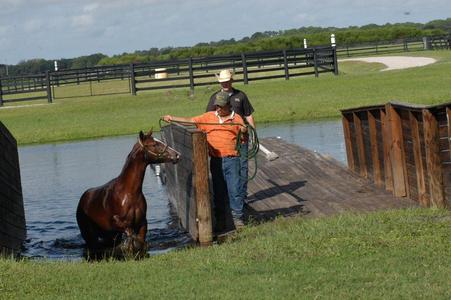 They do get time out and do turn-outs for a day here and there so as not to over-do and stress them out. Stress-issues and ulcer's can occur rapidly in weanlings and yearlings. We begin our preps each season with a number of hand picked weanling prospects and some will be weeded out and sent back to the basic baby barn if they cannot handle the training. Generally speaking the majority of our weanlings are not sweat until the last month prior to show. Once these semi-final show foal selections are made they are taught to stand and square on the lead. Once in the arena oftentimes foals will lose their concentration first time, so they should be push-button set up, as well as handler foot placer friendly prior to the show.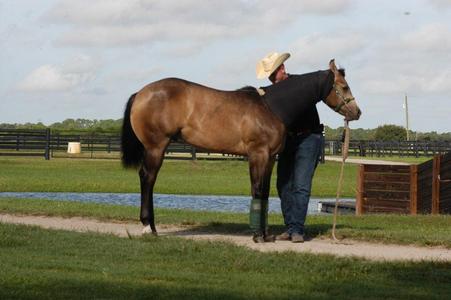 Outstanding preparations will pay off time and time again for you if a regular routine is established and followed all the way up through show day.

On another note, weather changes can drastically heighten your foals resistance to airborne flu and/or rhino- we normally administer a series of Eq-Stim to the weanlings prior to hauling out as well as a Rhino-Flu booster.

------------------------------------------------------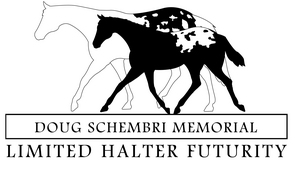 Thank you to our sponsors. We awarded over $20,000 in cash in this year's Doug Schembri Memorial Limited Halter Futurity. With each of the winners receiving a silver show halter courtesy of Kathy's Show Equipment.
Our Sponsors:
Kathy's Show Equipment
Central Alabama Directors - Terry & Rachel LeDuke, Leila Rice, Stephen Stewart DVM
Char-O-Lot Ranch
Wagon Road Farms
Patricia Rich
Wilburn Archer
Ronda Lawson
Iron Horse Appaloosa Ranch LLC
Jack Stewart Family
J.T, Mitchell
Dal Porto Ranch
Raggio Ranch
Gary & Tammy Raak - Twin Cities Featherlite
Diane Bjorklund, Gary Raak, Alan Parker Auctions, LLC
Terry Sartain
Diamond A Farm
Jack & Debbie Mignosi
Steve Cruse Show Horses
John & Mary Ellen Rose
Kip & Barbara Shepard
David Archer
E Wa Tom Lih Kinh Appaloosa Horse Club
Bob Kletschka, Laura Lovegreen
Brett & Rachelle Larson
Larry & Kathy Edwards
Muzzy's Omega & Equine Products LLC
Winning Ways Ranch
Doug Schembri Memorial Horse Raffle
Ted Turner Jr.
Jack Zuidema
Sylvia Haines
Jim Wild
Timothy Zuidema Pleasure Horses
Earl Burchett
Danny Jackson
Rachel Rizk
Ron & Judi Claude
Dave Parlier
Medicine Man Ranch
Sharon Haddock
Brenda O'Neil
Margaret Ann Jentz