To find out more about P-BAC, visit our website
__________________

To access the latest cycling resources and to find out more about cycling programs in your area, check out
PeterboroughMoves
__________________
To keep up-to-date on outdoor news, reviews and trail listings for Peterborough and the Kawarthas, go to
TrailSwag
__________________
For more information about great rides in the area, and to get inspired, visit
PtboRides
__________________
Find out more about Peterborough's amazing Community Bike Shop at
B!KE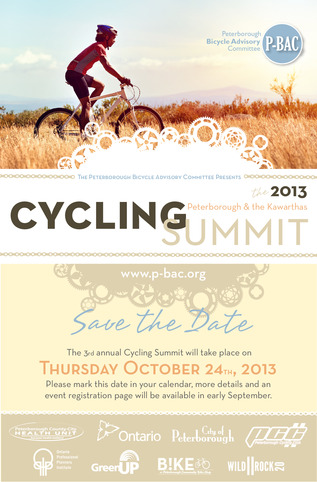 This year's Peterborough & the Kawarthas
Cycling Summit will be on:
Thursday October 24th, 2013.
The summit will include afternoon workshops as well as an evening keynote. Mark this date in your calendar, more details and an event registration page will be available in early September.
___________________________________________________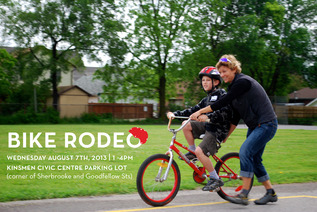 Youth cycling rodeo taking place today, August 7th, from 1 until 4pm at the Kinsmen Civic Centre in the parking lot (corner of Sherbrooke and Goodfellow Sts). This event is free of charge for children between the ages of 6 to 13. Bring your bike and a helmet.
____________________________________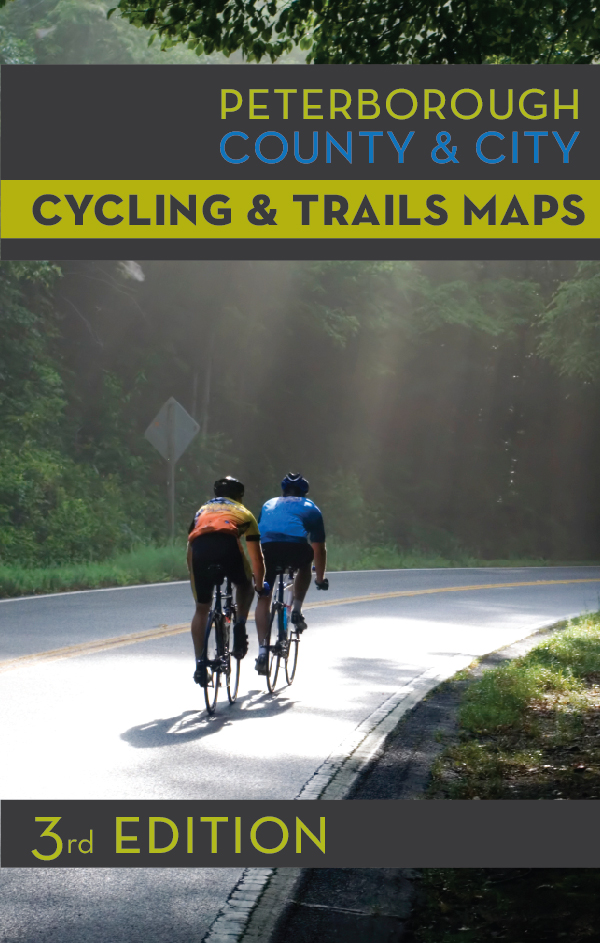 An updated Peterborough County & City map went to print yesterday! This edition includes a few infrastructure changes (most notably, the Lang-Hastings Trans Canada Trail, the Hunter Street Cycling lanes, and the new bridge at the Holiday Inn!). Once printed, the maps will be available at City Hall, GreenUP, Peterborough & the Kawarthas Tourism, the Peterborough County-City Health Unit, and local area bike shops.
_____________________________________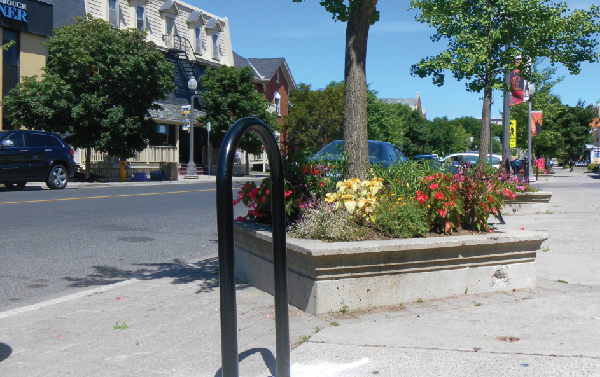 If your cycling destination is Water Street in the downtown or Hunter Street in East City, you will find 25 more cycling racks to affix your bicycle to. The City recently installed a number of inverted U and ring racks to increase the availability of cycling parking in key areas. There are now a total of 120 cycling racks providing parking for 620 bicycles, mostly located in the downtown.
Two companies, Studio N (Sheridan Street) and Ashburnham Ale House (Hunter St. East) have installed custom bike racks, which are adding some sparkle to the street.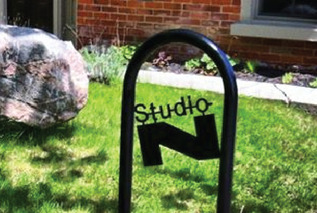 Studio N's bike rack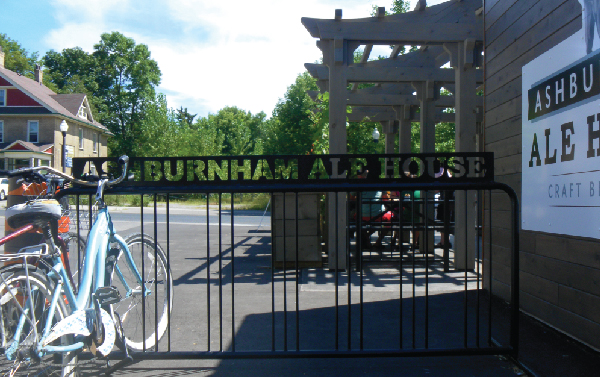 Ashburnham Ale House's bike rack
_____________________________________
City Infrastructure Updates
Hunter St. Bridge Bike Lanes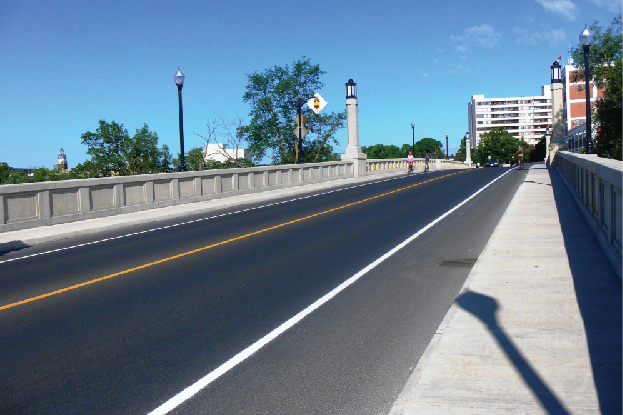 Cycling lanes have been painted on the Hunter St. bridge! Cyclist decals will be painted shortly to help delineate this space for all road users.
Trail Bridge at the Holiday Inn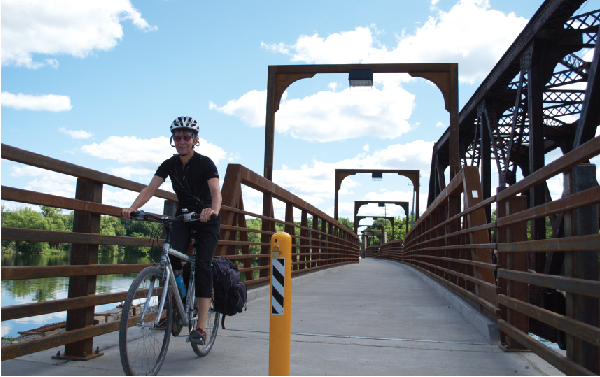 The trail bridge by the Holiday Inn is open for use after being closed for almost two years. Pedestrians and cyclists alike are thrilled with the wider bridge. The construction staging area is still operational on the east side of the bridge so a detour using Edgewater Blvd. is necessary. This detour will likely be in place until October while the CP Rail bridge work is completed.
Trail Development at Roger's Cove
The Trail through Roger's Cove is now complete! This park redevelopment also includes a new splash pad. The trail connecting Roger's Cove to the Trail Bridge at the Holiday Inn is still under construction.

If you have any cycling information that you'd like to see included in the next edition of CycleNews, please e-mail
PBAC