To find out more about P-BAC, visit our
website
_________________
To access the latest cycling resources and to find out more about cycling programs in your area, check out
PeterboroughMoves
__________________
To keep up-to-date on outdoor news, reviews and trail listings for Peterborough and the Kawarthas, go to
TrailSwag
__________________
For more information about great rides in the area, and to get inspired, visit
PtboRides
__________________
Find out more about Peterborough's amazing Community Bike Shop at
B!KE


George Street Improvement Project Public Meeting
The City of Peterborough is undertaking a multi-phased project designed to improve the safety, appearance and functionality of the section of George St. between Sherbrooke and Perry Sts. The initial concept includes cycling lanes, left turn lanes and pedestrian islands. These changes are designed to reduce collisions, improve traffic flow, and make the street more amenable to pedestrians and cyclists.
George Street Today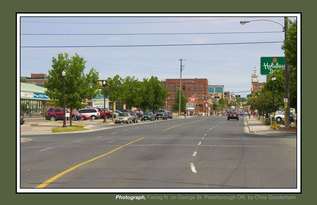 George Street Concept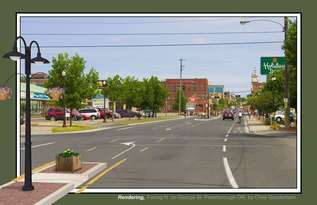 The City would like to hear your concerns relating to the proposed design!
To contribute to this process, you can attend a public information session scheduled for this Thursday:
Thursday, March 7th, 2013
4:00pm - 6:00pm
Simcoe Street Transit Terminal
Transit Terminal Training Room

190 Simcoe Street
If you have any questions regarding the George St. Project, or if you would like to submit your comments in writing, please contact:
Susan Sauvé
Transportation Demand Management Planner
City of Peterborough
705.742.7777 ext 1458 | ssauve@peterborough.ca
____________________________________________________
CP Rail Bridge Update
Construction is underway to complete the Trans-Canada Trail between Roger's Cove and the CP Rail bridge crossing of the Otonabee River. The Trans-Canada Trail Foundation is providing $43,000 toward the cost of this project, which will see a 3-metre wide paved trail along the south side of Maria Street. This trail is expected to be completed by July!


Project Design

Photo Update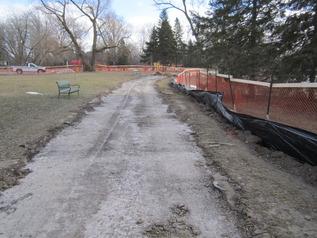 If you have any cycling information that you'd like to see included in the next edition of CycleNews, please e-mail
PBAC